Sustained creativity has always been a true differentiator. The individuals and teams who regularly break through the status quo become our models of true ingenuity and innovation. In recent years, the evolution of how we create has evolved. This is where Microsoft's Surface range of innovation fits in. Let's have a look at why Surface for creatives enables productivity.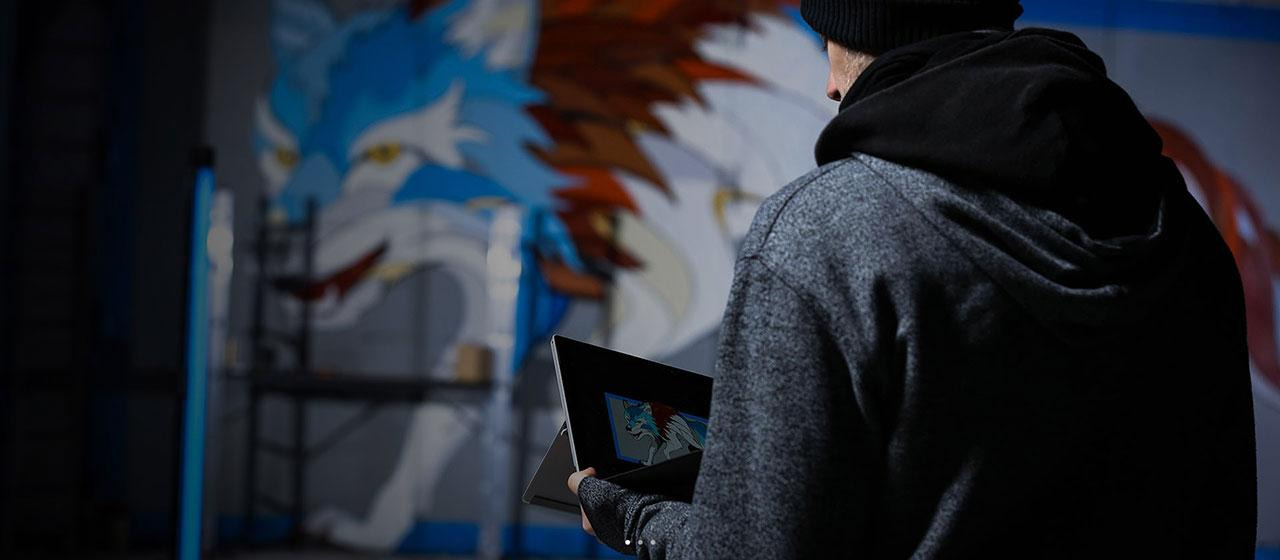 The influence and impact of the creative's work transform not only the arts and industry but also our society at large. And their legacy of mentorship, collaboration, determination, and continuous learning both inspire and challenge others to make their own mark on the creative landscape.
Microsoft has empowered this by creating the hardest-working 2-in-1 tablets on the market. Whether you are mixing audio tracks or creating virtual works of art ready to be minted, there is a Surface device that will fit your repertoire.
Microsoft gives media and entertainment organisations the ability to achieve more with their trusted and secure Surface platform supported by a comprehensive ecosystem with industry-leading solutions to:
Accelerate Content Production
Surface devices empower creative teams with an industry-leading processing power for content editing, rendering, and VFX. Streamline workflows and augment human ingenuity with automated production and post-production processes to efficiently build world-class content. Scale content creation on an intelligent and secure platform to increase the breadth and value of production workflows.
Modernise Collaboration
Maximise creativity and productivity with intelligent and secure collaboration. Connect and empower your entire workforce from hemisphere to hemisphere, from C-suite to crew member, with intuitive, mobile tools. Transform the creative process for employees behind the scenes with automated workflows and simplified access to insights.
Optimise Content Delivery
Manage your content better and get it to market faster on a secure and intelligent cloud. Automate the ingestion, protection, storage, subtitling, and translation of content for global distribution. Expedite programming playout and simultaneously deliver multiple streams of content, in multiple formats, to any device.
Know Your Audience
Understand and anticipate consumer preferences and behaviours through comprehensive data-driven insights. Simplify the ingestion, unification, enrichment, segmentation, and activation of audience data. Better understanding of media interactions, consumption patterns, social sentiment, and preferences across multiple channels. Grow advertising revenue by providing brands and agencies with analytics to improve campaign performance and maximise marketing ROI.
Monetise Content and Experiences
Deliver personalised messaging, content, and experiences that deepen audience engagement. Increase audience satisfaction and drive loyalty through consistent and differentiating experiences across all channels, properties, and venues. Use AI and real-time insights to better understand customer behaviour, improve responsiveness, and rapidly connect audiences to relevant content and experiences.
The Tools Of The Trade
As a hybrid tablet computer, Microsoft built this Surface for people who need the performance and graphics processing power to work, create, and game from anywhere. Now, anyone who needs desktop-class power, from designers, developers, and engineers to scientists, artists, and gamers can have the freedom and flexibility of a laptop and tablet.
Surface Book 3
Meet the laptop that can handle your biggest demands. The most powerful Surface laptop yet combines speed, graphics, and immersive gaming with the versatility of a laptop, tablet, and portable studio. Available in 13.5" or 15" sizes, both with a high-resolution touchscreen.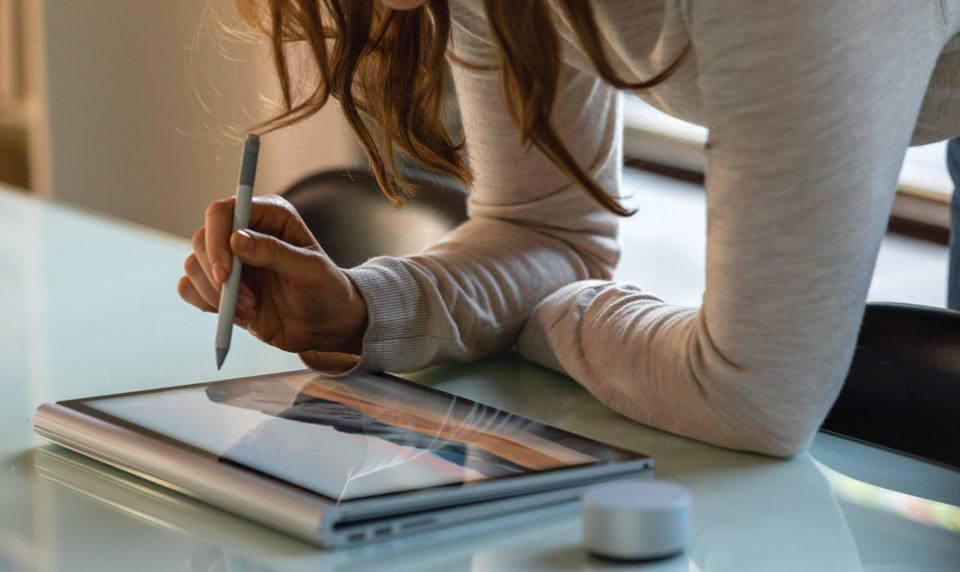 Surface Pro 7
The Surface Pro 7 is the creative hardware of choice for creatives. Professional vector artists and graphic designers, who rely on demanding tools such as Adobe Illustrator. It's also a great tool for creative directors and designers for whom easy portability and the ability to draw are important.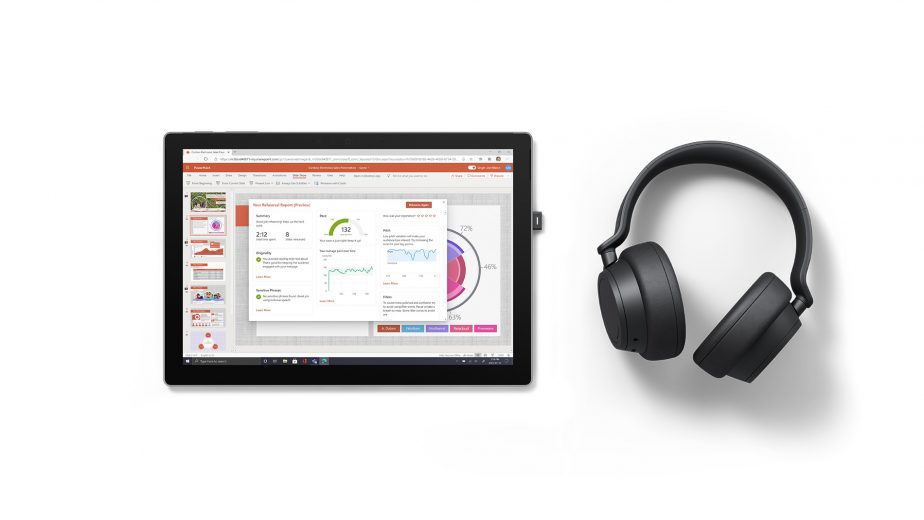 Surface Go
The lightest and most affordable Surface Laptop ever to power everyday experiences. With its balance of performance, battery life, value and style, Surface Laptop Go helps you get the job done. Surface Laptop Go is ultra-light with a portable profile comprised of premium materials, running essential apps, and available in a variety of modern colours.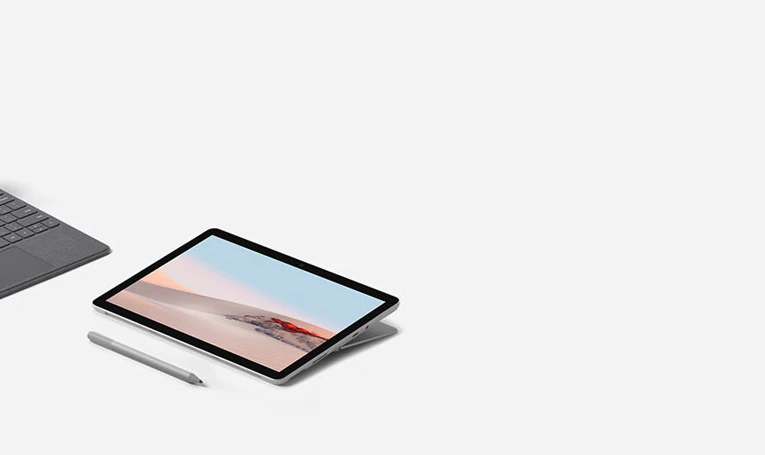 Surface For Creatives: Secure, From Cloud To Chip
Not only does your Microsoft device security need to be robust – the software you're using on it needs to have strong security as well. That is why Surface devices were specifically designed to pair with Office 365 software. The benefit of having a subscription-based, continuously-updated software like Office 365 Business Premium is that, as long as you can connect to the subscription-based business enterprise software's server, you will always have the latest security patch for the software.
Surface UEFI management
Be reassured that updates are pushed out automatically to your organisation. The UEFI on Surface devices is developed and maintained proactively by Microsoft.
The ability to manage devices from the cloud has dramatically simplified IT deployment and provisioning across the lifecycle. With Device Firmware Configuration Interface (DFCI) profiles built into Microsoft Intune, Surface UEFI management extends the modern management stack down to the UEFI hardware level. DFCI supports zero-touch provisioning, eliminates BIOS passwords, provides control of security settings including boot options and built-in peripherals, and lays the groundwork for advanced security scenarios in the future.
DFCI vs SEMM
Previously, managing firmware required enrolling devices into Surface Enterprise Management Mode (SEMM) with the overhead of ongoing manual IT-intensive tasks. As an example, SEMM requires IT staff to physically access each PC to enter a two-digit pin as part of the certificate management process. Although SEMM remains a good solution for organisations in a strictly on-premises environment, its complexity and IT-intensive requirements make it costly to use.
With integrated UEFI firmware management capabilities in Microsoft Intune, the ability to lock down hardware is simplified and easier to use with new features for provisioning, security, and streamlined updating all in a single console, now unified as Microsoft Endpoint Manager.
To combat the risk of becoming a victim of one of these ATO attacks if you use Office 365, your business should deploy technology that leverages machine learning applications to analyse communication patterns in order to spot abnormalities that are possible indicators of an attack.
Additionally, multi-factor authentication should be used to provide another layer of security to usernames and passwords that can be so easily compromised, which is included in the Business Premium version of the software. This tier also includes phishing email protection in the Outlook tools. Therefore, to have more enhanced security measures for your Surface devices, your business should strongly consider upgrading to a higher tier of Office 365 software if you are currently on a lower-tier plan.
Get To Work
The tools that get the job done need to be flexible and secure, and help us work and live smarter – and that means having all our apps and files at our fingertips, whenever and wherever we want. Wherever and however you and your teams work, stay secure and get it all done with Microsoft's range of Surface devices.
There are many benefits of Surface devices for business that make it easier to work smarter, not harder. Just some of these benefits include:
Enhanced business mobility, especially for remote workers.
Improved security to keep important, confidential business data safe.
Better communication and collaboration.
You can also experience a faster, more modern way for employees to get their devices with all their applications, files, and conversations ready-to-go, out of the box. You can ship the device directly to the user without wasting days kitting and setting up devices and then re-shipping. Learn about how we do it with the modern workplace strategy.
Surface For Creatives: Optimising Workflow
Inspiration can come from anywhere. Originality is where you take it. With the progression of our computational abilities, we are seeing more powerful machines that allow us to create on a completely different level. Microsoft's Surface devices aimed at creatives make for a brilliant platform to create on.
From the beginning, Microsoft's Surface journey has been about empowering people to work and create in new ways. It led them to create the first tablet that could truly replace your laptop with Surface Pro and redefine the ultimate laptop with Surface Book. Microsoft believes there is a special alchemy when a device and software pair perfectly to create something new – a profound experience that can create an entirely new category.
Surface places people at the centre of your Windows experience – right where they belong. Your most important friends, family, and co-workers will be instantly accessible. With Windows My People, you can pin your favourite contacts to the Windows taskbar and easily drag and drop any document, photo or video right on top of the contact for easy sharing. You can receive unique notifications, Shoulder Taps, and easily view and open emails, IMs, shared documents and more, all in one place. The Windows My People experience is also integrated across universal Windows apps for easy sharing.
Microsoft 365
Chat, call, host online meetings, and collaborate in real-time, whether you're working remotely or onsite. Get one integrated solution including Teams, OneDrive cloud storage, and Office apps with advanced security options – at a price that's right for your business. Get work done with productivity solutions and stay connected with your employees and clients whether you're working remotely or onsite. Defend against cyber threats. Protect against viruses, malware, phishing attempts, ransomware, spam, and other threats. Microsoft Surface for creatives has all the familiar tools to get work done.