Microsoft's leading range of Surface devices is the perfect fit for any office environment – even if that office is the kitchen table or corner coffee shop. From people always on the move to those who tackle intensive creative tasks, there is a Surface that's a perfect match for everyone on your team. Surface laptops and 2-in-1s are small business-ready. In this article, we unpack what the hybrid worker needs to get the job done. Welcome to the world of Hybrid Work Technology thanks to Microsoft.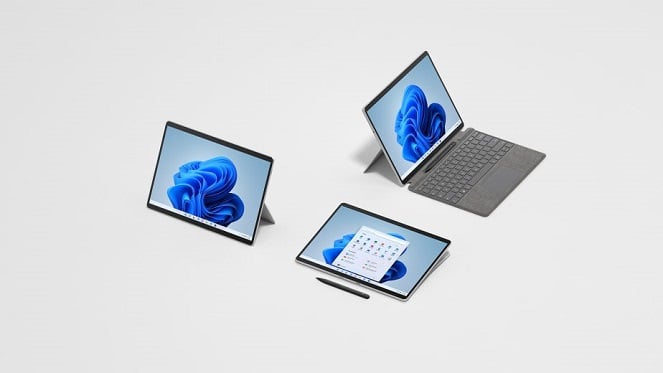 Covered In This Article:
Not All Workstations Are Created Equal
IT Assistance From A Distance With Zero-touch Deployment
What The Hybrid Worker Needs
The Right Workstation Makes All The Difference
Not All Workstations Are Created Equal

Business and technology decision-makers today are not fully confident that their current devices are the best fit for hybrid work. For example, only 32% strongly agreed that their current devices provide employees with mobility and flexibility, while 30% reported that their current devices are best in class for hybrid work. This means employees can work well in the office, at home, and on journeys in between. Recognising these gaps, over 70% of those surveyed believed that their organisations need significant to moderate improvements to PC quality to support hybrid work more successfully.
Companies are already taking steps to address the various barriers and challenges to providing better devices for employees. However, business and technology decision-makers need to ensure they invest in devices with the right features and functions to meet employees' needs and drive a successful employee experience.
Across industries, the shift to remote and hybrid productivity was a tipping point to redefine the future of how we work, collaborate and learn outside physical office spaces or classrooms. We have seen a significant increase in the reliance on technology to keep organisations connected.
Scratching The Surface

In the past year, Surface usage within enterprise organisations nearly doubled, driven by strong growth in the use of collaboration and productivity apps to maintain business continuity.
As a company, Microsoft is committed to designing technology that fosters productivity, creativity and connection to empower people to be successful wherever they work and learn in an office or classroom, or remotely. The Surface family of devices embraces just that.
For the latest and greatest Windows hardware on the market, look no further than Microsoft's Surface brand. Best known for innovative, tablet-like designs, Microsoft has expanded its Surface line over the years and now offers a full family of computers.
But with so many to choose from, how do you know which one is right for you? Just like a hammer has a purpose in a toolbox, so does each Surface device. Whether you're plotting and planning your latest campaign with your team in the boardroom or working remotely from a coffee shop, there is a solution for you.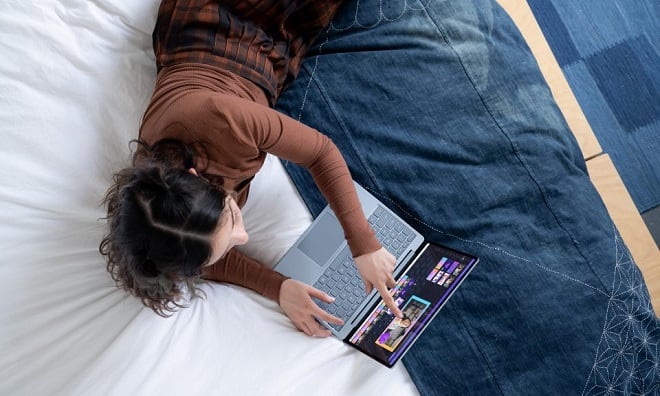 IT Assistance From A Distance With Zero-touch Deployment

As workers increasingly interact with workplace applications using mobile devices, tablets, or other mobile form factors, organisations face higher risks of these devices being lost, stolen, or temporarily misplaced.
Surface devices can better protect their devices and data against attacks or accidents. With security capabilities built into the firmware, operating system, and Microsoft 365, Microsoft has taken a comprehensive chip-to-cloud approach to help organisations deliver more protection for employees using Surface devices with Microsoft 365.
Traditionally, IT pros spend a lot of time building and customising images that will later be deployed to devices that already come with a perfectly good OS already installed on them. Windows Autopilot introduces a new zero-touch deployment approach using a collection of technologies to set up and configure Windows devices. This enables an IT department to configure/customise images with little to no infrastructure to manage and a process that is easy and simple. From the user's perspective, it only takes a few simple steps to get Surface to a productive state. In fact, the only interaction required from the end-user is to connect to a network and verify their credentials. Everything after that is fully automated.
Windows Autopilot allows you to:
Automatically join devices to Azure Active Directory (Azure AD).
Auto-enrol devices into MDM services, such as Microsoft Intune (requires an Azure AD Premium subscription).
Restrict the Administrator account creation. Autopilot is the only way to have the first person who logs into Windows enter as a standard user.
Create and auto-assign devices to configuration groups based on device profiles.
Customise OOBE (Out of Box Experience) content and branding to meet organisational requirements.
Enable full device configuration with Intune.
Reset or restart devices remotely.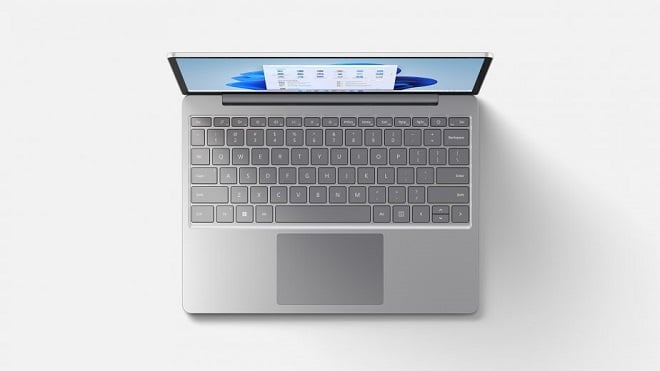 Hybrid Work Technology That Workers Needs

For some companies, the hybrid work lifestyle has been the norm for many years. Others, not so much. But those enterprises new to this type of setup are quickly learning as they go along. With this, some barriers need to be overcome. Fortunately, with the quick advancement in technology and faster internet speeds becoming more affordable the transition from the office to the home work area has become much easier. But the question remains, what is needed to make this switch easier?
This is where the synergy between Microsoft's Surface devices and the much-loved Windows ecosystem comes into play. When thinking about jobs and tasks, employers need to start by understanding the critical drivers of productivity – energy, focus, coordination, and cooperation. To accomplish this, Surface devices offer the mobility, processing power and necessary plug-and-play ports to do just that.
From strategic planning to team management can be administered through Surface devices at the hand of Microsoft 365 applications such as Teams and OneDrive.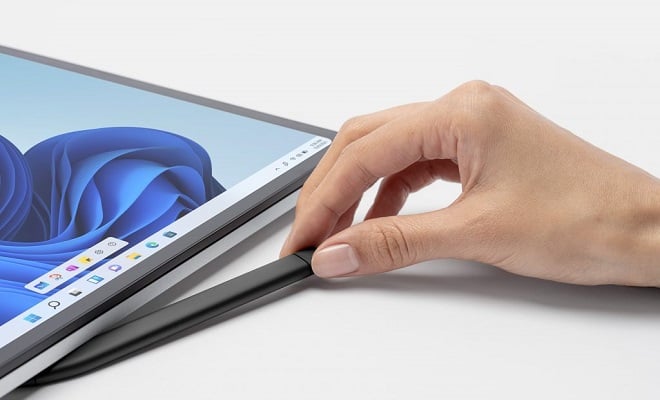 The Right Workstation Makes All The Difference

The right types of workstations that are secured properly and equipped with the right features and peripherals to support hybrid work increase employee productivity, enhance collaboration, and provide greater flexibility for meeting various working styles. These benefits promote greater business success. As companies invest more in improving their device fleets with more modern devices, the responsibility to secure and manage device fleets becomes easier and more streamlined. With Microsoft Surface this is possible.