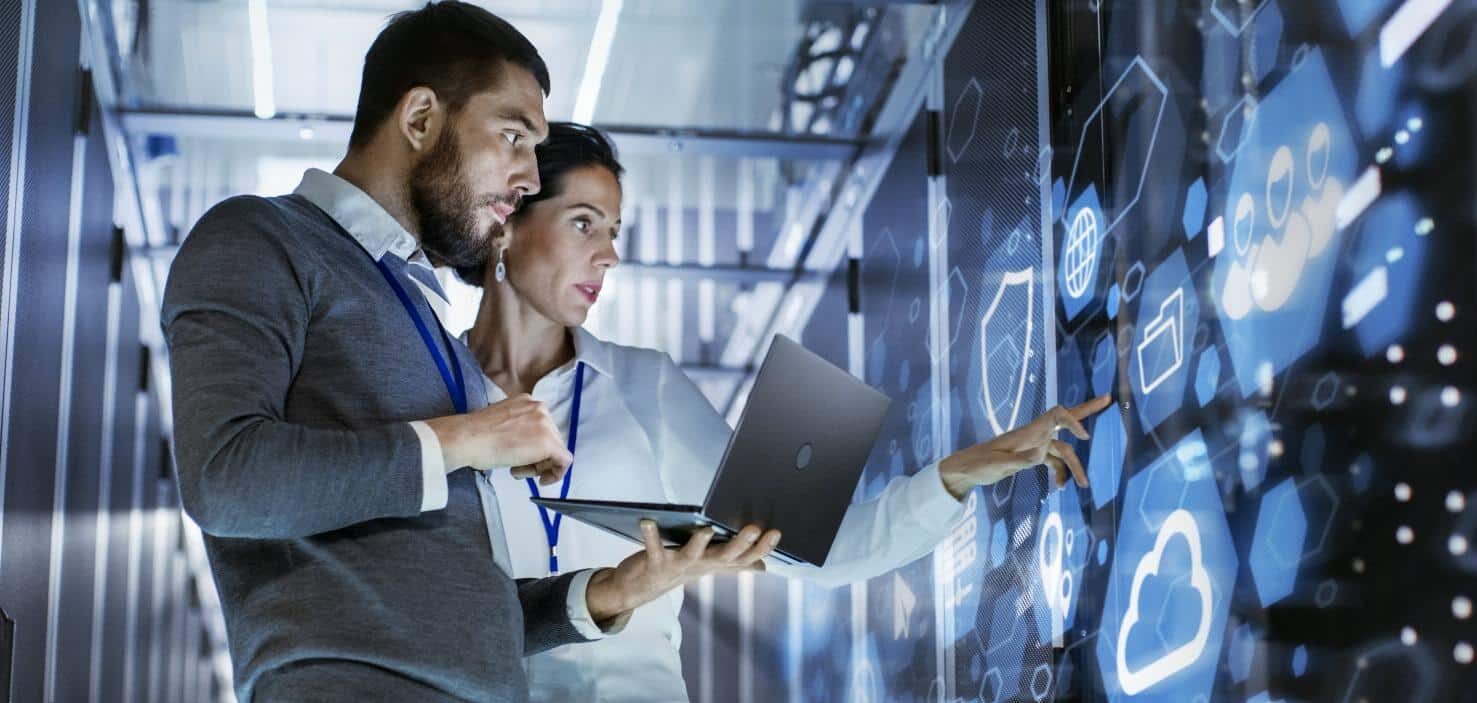 Load shedding isn't going anywhere and businesses that want to survive the storm, need to look at a long-term uninterruptible power supply solution as a matter of urgency.
Continuous power is key to keeping the doors of a business open, and while no one has escaped South Africa's load shedding challenges unscathed, it is businesses in particular that are experiencing the most trouble with power failures.
This is because it is not just the loss of productivity that businesses need to deal with, but the inevitable damage to sensitive equipment that results from the power being turned on and off at regular intervals.
Every company needs protection against power failure or interruption, as a matter of urgency, which means they need to look at installing emergency power solutions. Unfortunately, the situation isn't going to improve in the foreseeable future, so organisations need to make alternative plans.
Covered in this article
Continuous power
Protection from surges
Choosing the right system
Types of UPS systems
A reliable partner
Continuous power
The first step in staying up and running is installing an uninterruptible power supply (UPS) for all IT servers, workstations, and other critical equipment. In essence, a UPS keeps a business powered up without interruptions.
In many ways, a UPS can be likened to an insurance policy, as it is in essence, a form of protection against unforeseen occurrences that could impact negatively on the organisation. Having a UPS in place ensures the continuity of business operations, as it provides the time needed for the business to switch to a bigger and more stable power supply such as an inverter or generator.
What makes a UPS different, is that, unlike an alternative power supply, it enables instantaneous power to all the organisation's ICT and other technology at the exact time the power goes out, giving the company an instant, uninterrupted supply of power should a failure occur for any reason.
It does this so rapidly that users would not even notice the switchover, and is able to maintain power in the time between when the power shuts down and the generator powers up, keeping all business devices up and running, and guaranteeing that no data is lost during that timeframe. After all, every business leader needs enough transfer time to keep the lights on and the doors open.
Protection from surges
Another plus is that a UPS protects businesses from shifts in power that can damage devices, by monitoring and controlling voltage instability through a stable power output. In the same way, UPSes continually watch the incoming voltage to identify any spikes and surges that happen in the course of power interruptions.
If the UPS spots a condition that could potentially cause harm to the business, it has the ability to immediately switch to AC power, stopping any surge before it can damage connected devices. When the danger has passed, the UPS will reconnect the output to the power coming from the main supply, managing, and preventing any casualties that result from unstable power.
And power stability and continuity are not the only benefits. UPSes also help organisations save money. Although calculating the cost of data recovery is easy, it is physically impossible to work out the true cost of lost data and workforce productivity. Having a UPS in place ensures that the organisations computers and other devices are up and running around the clock. This is especially important for workers who have strict deadlines to meet, or individuals who are tasked with handling information that is proprietary or confidential.
A UPS solution also prevents the company from losing any vital data, as it gives employees the chance to back up essential data and power down their computers and servers during the time between when the mains go out, and the backup power switches on. In a nutshell, it enables a seamless shutdown so that the business is free from any repercussions of losing expensive data when the power goes out.
In short, there is a range of situations that UPSes can protect businesses from:
Power failure in the event of full loss of utility power.
Short-term low-voltage issues.
Power surges or spikes.
Short-term high voltage that is over 110% of the usual output.
Brownout conditions, where there are drops in voltage in an electrical power supply system, on the grid.
Increased line voltage for an extended period from a few minutes to a few days.
A loss of stability in the power supply's usual frequency.
Distortion of a normal power wave, usually transmitted by loads that are unequal.
Choosing the right system
Choosing the right type of UPS to suit your business means understanding UPS systems, how they work, and the different types of UPS units that are available on the market. After all, each business has a unique set of requirements, so there's no one-size-fits-all solution. Buying a UPS that is not powerful enough, for example, could see the business without power when it needs it the most, or valuable data being lost.
The solution that best suits a particular organisation depends on what that organisation needs to back up with its UPS solution. Factors such as runtime, or the amount of time a UPS will be able to power the devices and equipment that is attached to it in the event of a power interruption, need to be taken into careful consideration.
It is important to bear in mind, that the more technology the company has connected to the UPS unit, the less runtime it will have. For this reason, it is key to make sure that a UPS with enough power is selected, and that it only needs to provide backup power to the equipment that has been identified as most important.
Types of UPS systems
Standby UPS
The first is a standby UPS, which is normally made up of a battery, a charger, an inverter, and a static switch. This type of UPS system converts alternating current/direct current (AC/DC) power that is compatible with the battery's voltage and characteristics.
The battery provides a short-term source of electrical power.
The charger is used to maintain a battery voltage.
The inverter enables power to load during normal operations.
The static switch is used to transfer load automatically between the utility and the inverter with as little disruption as possible.
This system may also feature input and output isolation transformers and filters to provide the appropriate isolation and disturbance attenuation.
In addition, it contains control circuits, sensors and monitors.


Line interactive UPS
Next, a line interactive UPS monitors incoming voltage from the utility and gives automatic voltage regulation in the event of any low or high voltage conditions occurring. This type of UPS preserves battery life, as it does not always need to continually switch to battery mode in places that are prone to brownouts.
Line-interactive UPSes also offer protection from power spikes and surges, and provide Radio Frequency Interference (RFI) and Electromagnetic Interference (EMI) filtering. In this way, a line-interactive UPS is perfect for applications where business-critical equipment is not being protected and where utility power is reasonably clean. Moreover, this type of unit is usually priced quite reasonably and is within reach of even small offices with limited budgets.
Double conversion UPS
Finally, a double conversion UPS differs from a standby or line interactive UPS in a range of ways. It provides uninterruptible power by filtering and converting incoming utility power to DC power, and then converts the DC power to a perfect AC output from the inverter.
In addition, the inverter is supported by a DC source that may or may not include batteries. With this system, failure of the input AC will not cause activation of the transfer switch, as the input AC is the backup source.
A double conversion UPS has the ability to protect the business at the top level as it isolates all equipment and devices from raw utility power. These units remain permanently online, and as such, provide power with no transfer time at all to the equipment, and is therefore perfect for entities that run business-critical equipment, or those situated in areas that have a bad or unreliable power supply.
A reliable partner
Bringing a trusted partner on board is the best way to navigate the plethora of UPS solutions on the market. When it comes to the variety of temporary power backup that will meet the specific needs of your business, Tarsus Distribution offers a wide range of solutions.
Talk to us about our solutions from the leading provider of power solutions, Eaton. UPSes from Eaton deliver high-quality, reliable backup power for everything, from network closets and server rooms to enterprise and co-location data centres.
Through Eaton, Tarsus Distribution offers UPS power supplies for homes, data centres, servers, and industrial environments. Our UPS solutions offer full protection from power surges, load shedding, as well as unpredictable climate conditions. Eaton's range of models all come with a wide variety of features and offer diverse levels of continuous power support.
Contact us today to find the right UPS for your business needs.