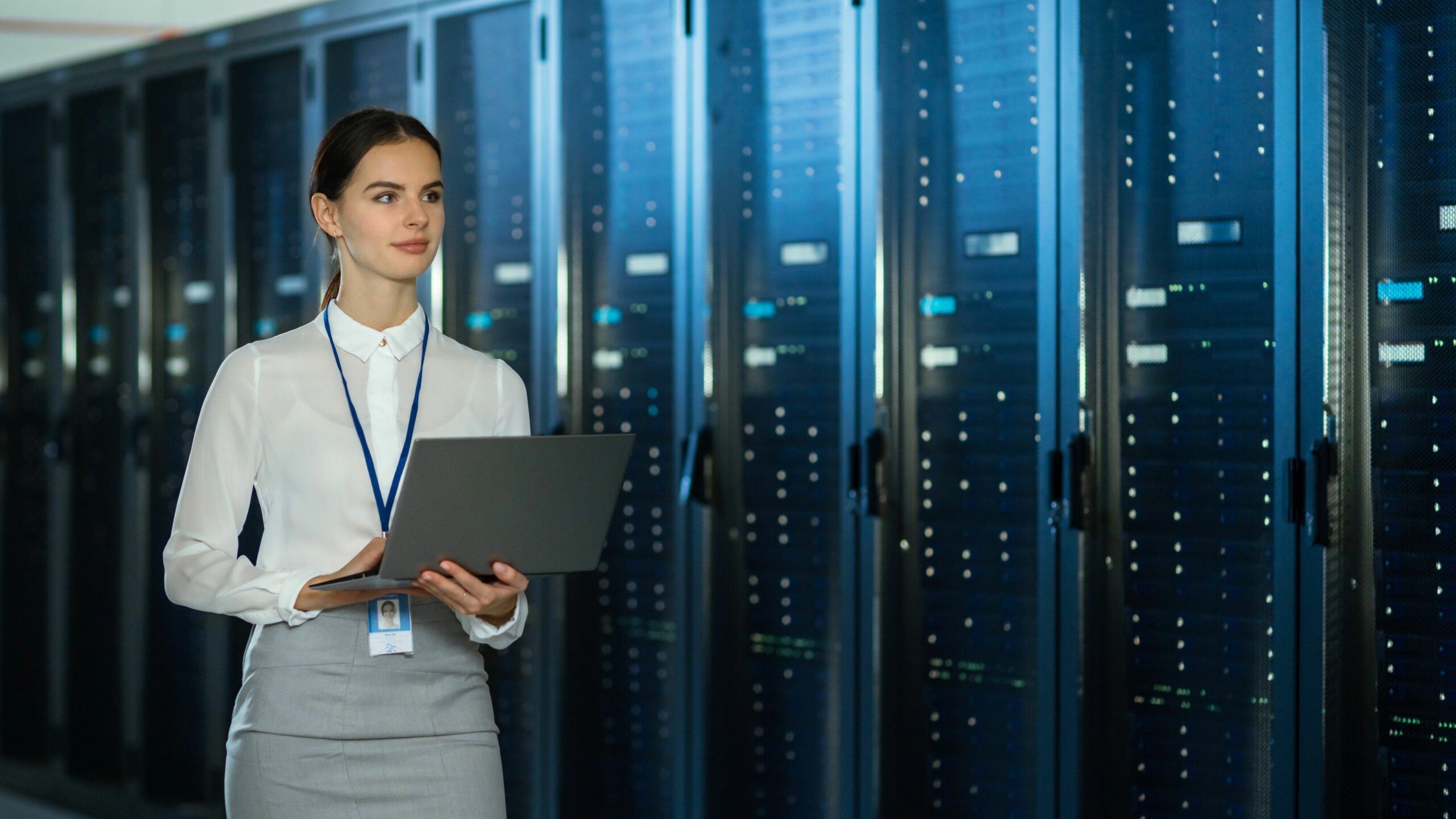 It's hard for businesses to keep up with the pace of today's ever-changing digital world. Today, disruptive and emerging technology trends increasingly impact the world's economies, and organisations in every sector depend on their ability to create digitally enhanced products, services, and experiences, in order to survive.
According to Andre Wollheim, Product Manager at Tarsus Distribution, it is this global digital transformation that is fuelling the demand for flexible compute, networking, and storage. Tomorrow's workloads will require infrastructures that can seamlessly scale to support immediate responsiveness and a wide range of performance requirements. Concurrently, the exponential growth of data and its consumption, the rapid expansion of cloud computing, 5G networks, high-performance computing, and artificial intelligence, mean that data centres and networks need to modernise and evolve.
"All of this is driving the architecture of these future-ready data centres as well as networks that can flex and scale at speed," he adds. "Luckily, Intel's Xeon range of CPUs sets the foundation needed for a powerful data centre platform, and one that takes agility and scalability to a whole new level."
Xeon was designed to be disruptive, setting a new level of platform convergence and capabilities across compute, storage, memory, network, and security. Entities in the public and private sectors, as well as cloud and communications service providers, now have the ability to accelerate their most ambitious digital initiatives with this feature-rich, extremely versatile platform. In addition, they can achieve greater efficiencies and lower their total cost of ownership across infrastructures and applications, because Xeon was built with data centre modernisation in mind, he explains.
Xeon features mesh architecture and a wide range of expanded resources, enabling a new level of consistent, pervasive, and breakthrough performance, bringing the consistent performance that helps today's digital enterprises thrive. "When it comes to cloud, businesses are under unprecedented pressure to adapt. Digitisation and cloud computing are key to responding to ever-evolving work patterns, economic realities, and unpredictable changes. However, with a foundation built on Intel Xeon, companies can benefit from smoother transitions, easier migrations, and enhanced operational efficiency. There's no better time to scale workloads securely and reliably from edge to cloud, and unlock the cloud's full potential with Intel's Xeon CPUs, that are built on decades of refinement and infrastructure optimisations, all of which have enabling businesses to move faster, store more, and process everything from edge to cloud, at their heart."
Moreover, tens of thousands of companies across a slew of industries are making artificial intelligence (AI) breakthroughs by employing existing systems enhanced with Xeon, now enhanced for AI and the most popular AI software frameworks. Through built-in hardware acceleration and optimisations for popular software tools, the AI workflow with Xeon is now streamlined from the time data is ingested, to when it is deployed at scale, says Wollheim. And for innovators using AI to tackle immense challenges, Intel Xeon is clearing the way forward to scale AI everywhere. "This enables them to go from concept to real-world scale rapidly while reducing costs and maximising return, as they can build with what they already know, and leverage existing technology.
Moreover, it enables them to transform data into actionable insights, and build and deploy AI applications at scale. In short, with the platform to optimise AI data, modelling, and deployment lifecycle, as well as accelerate analytics at every stage, Intel Xeon can help users accelerate their time to insight."
In addition, Intel Xeon helps users simplify their network transformation. This is key because the approaching era of 5G will enable entirely new ecosystems and classes of consumer and enterprise services together with media applications on both wireless and wireline networks. All of these data-rich, innovative use cases, driven by the new Internet of Things, visual computing, and analytics, can bring major opportunities in the future for communications service providers to grow revenue. And the transition from purpose-built, fixed function infrastructure to a new generation of open networks is key to preparing for a fully 5G enabled world. "To support 5G use cases, networking technology needs to become virtualised, automated, cloud-native, and flexible. Intel Xeon Scalable processors bring the edge-to-core foundation that enterprises and communications service providers need to build open and agile networks. Intel Xeon Processors also provide consistent performance for diverse workloads, with higher per-core performance, and up to 56 cores, delivering the highest performance and scalability for compute-intensive workloads across compute, storage, and network usages."
Another focus area for organisations of every size, is cyber security. "This is a major issue right now. The world is still in panic mode and playing catch-up in the wake of the global COVID-19 pandemic. It is a well-documented fact that cyber-attacks are increasing across the board as businesses adapt to remote, distributed and hybrid working models, and bad actors move to exploit unprotected systems across a far wider attack surface. After all, a distributed workforce, and a wider geographic base, in conjunction with the increasing phenomenon of 'bring-your-own-everything' which is seeing a slew of personal devices and cloud applications connect to the business network, have led to a higher cyber risk than ever before. This has seen organisations rush to implement or boost their cyber security strategies, and Intel Xeon offers security without compromise."
Wollheim says that data is a crucial asset both in terms of the business value it may generate and the personal and proprietary information that must be protected. The security features in Intel Xeon's CPUs, enable customers to develop solutions that help bolster their security posture and lower risks related to privacy and compliance, such as regulated data in financial services and healthcare. "Keeping data safe is key to extracting value from it, and the capabilities in the Xeon Scalable, will help users not only solve their toughest data challenges, but improve data confidentiality and integrity too."
In fact, Xeon offers data protection across the full compute stack. "It features technologies such as disk- and network-traffic encryption which protect data in storage and while it is being transmitted. However, it's important to note that data can be vulnerable to interception and tampering while in use in memory, which is why "confidential computing" is a fast-emerging usage category that protects data while it is in use in a Trusted Execution Environment (TEE). Intel boasts the most researched, updated and battle-tested TEE for data centre confidential computing, with the smallest possible attack surface within the system. It facilitates application isolation in private memory regions, otherwise known as enclaves, to help protect up to a terabyte of code and data while in use," he explains.
This isn't all, the Xeon range features a wealth of security technologies to help secure sensitive workloads as well as enable new opportunities to unleash the power of data. Proven Intel Software Guard Extensions come to the volume mainstream server platform with Xeon, along with new technologies that include Intel Total Memory Encryption, Intel Platform Firmware Resilience, and new cryptographic performance accelerators to address the most pressing data protection concerns businesses have today. Moreover, with amazing new capabilities, Intel's approach is to drive ongoing innovation and deep collaboration with technology partners to continually improve the confidentiality and integrity of data."
In ending, he says organisations are also eager to extract value from the exploding volumes of data they are generating and need to get rapid insights that can help shape their business strategies and enable them to make more informed decisions. "However, the traditional and emerging tools in the enterprise that enable them to do this, such as predictive analytics, machine learning, and HPC, need far greater levels of powerful compute capabilities and enormous tiered data storage volumes. Today's modern data centres are being architected using a converged and holistic approach that is able to deliver new services flexibly and save costs across infrastructure assets, while, at the same time, bringing a seamless and scalable on-ramp to a self-governing, hybrid data centre. The Intel Xeon range delivers next-generation enterprise capabilities to organisations via a future-ready platform that can meet the needs of today's hybrid-cloud, data-fueled era, and it helps enhance daily operations."
To find out more about Intel's Xeon range, contact us today.