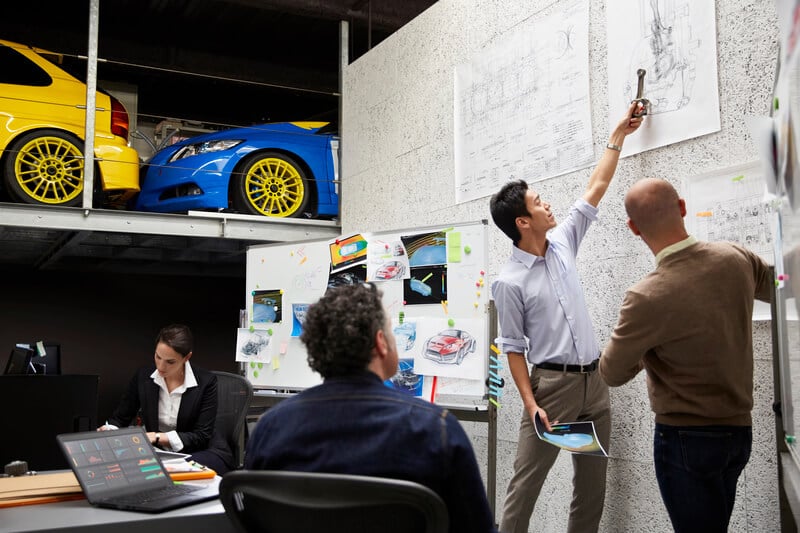 Stories of cyber-attacks targeting billion-dollar companies are commonplace, but they're not alone. While not as publicised, small, and medium-sized businesses (SMBs) also fall victim to cyber threats, as they tend to be more vulnerable with fewer security solutions in place. Unfortunately, while attacks against SMEs are quick to happen, most take days, or even weeks and months to be discovered, and by then the damage is often irreparable.
Another problem faced by SMBs, is when trying to digitally transform and migrate to the cloud, a lack of skills and expertise makes the setup and management of modern solutions a difficult and onerous task. Implementing new IT solutions and services can take a long time, and without the necessary know-how, troubleshooting problems and performing routine data backup, replication, and recovery tasks can be an equally cumbersome task.
Concurrently, data has historically grown exponentially, resulting in SMBs having constantly increasing storage capacity needs. Moreover, increasingly stringent regulations are placing SMB under pressure to back up data more frequently, restore that data more quickly, and ensure that data is secure. Unfortunately, the performance of traditional hard disk drives has not improved or kept up with capacity demands, driving a major disconnect between storage capacity and performance.
In the past, the solution to this problem needed either solid-state drives (SDDs) to be used or huge pools of hard disk drives (HDDs) to be created, to bring the requisite performance, both of which dramatically increase the price of the storage system. Companies had to invest in a slew of data storage, data efficiency, and data protection tools to manage this ever-growing flood of data, and a range of point technologies were brought in over time, often bolted on after the fact to deal with a specific symptom of the data problem.
This resulted in many SMBs finding themselves held hostage to a wide range of disparate data storage, management, and protection solutions, each of which was supplied by a different vendor, and featured a unique administrative interface and API. Understandably, siloed IT architectures by their nature are notoriously inefficient, cumbersome, and expensive, and cannot hope to meet the rigid price-performance, scalability, and agility needs of today's IT environments and data-intensive applications.
Fortunately, HPE had an answer, and introduced HPE SimpliVity hyper-converged infrastructure that was designed from the ground up to meet the increased efficiency, management, and data protection demands of today's SMBs.
The HPE SimpliVity solution offers a scalable, modular, small building block of resources that brings all the functionality and features needed of IT infrastructure today, but in one, simple device. It unites storage, compute, hypervisor, as well as real-time deduplication, compression, and optimisation, alongside the most comprehensive data management and protection, and disaster recovery capabilities that the industry has to offer.
Where SimpliVity really sets itself apart from the competition, is that it provides a single, shared resource pool across the whole IT stack, removing point products and the unwieldy, ineffective siloed IT architectures of the past. In addition, it stands out from the competition, due to three unique qualities, namely guaranteed data efficiency, built-in resiliency, full back up and disaster recovery, as well as global virtual machine-centric management and mobility.
In this way, instead of taking the current data architecture and attempting to build in deduplication, compression, and optimisation, HPE took the opposite approach. Initially, the tech giant designed the core technology that performs deduplication and compression on every bit of data, in real-time, with zero impact to performance or latency. Next, HPE built a complete, globally federated data architecture around that very foundation, which manages the resulting fine-grained data elements across a worldwide range of systems.
By doing this, HPE met the majority of the core requirements for a truly effective deduplication, compression, and optimisation solution, for the primary production infrastructure system and beyond. These include the ability to execute in real time; processing only once and maintaining this efficient state through the complete lifecycle of the data, removing the need for hydration or dehydration inefficiencies; deduplicating across all tiers of data within any given system, and across all data sets; maintaining the initial deduplicated state across all locations including the public cloud; and executing with no impact on performance at all.
Looking at some of the most important benefits for SMBs, guaranteed data efficiency is probably the most compelling. The solution drives efficiencies at the point of origin, optimising the use of system resources and minimising input / output and network traffic, and it accelerates data clone, backup, restore, and mobility operations. It does this by performing inline deduplication, compression, and optimisation on all data at inception across all phases of the data lifecycle, including primary, backup, WAN, archive, as well as in the cloud, using fine data granularity of only 8 KB.
Another major benefit for SMEs that HPE SimpliVity platform offers, is data protection. It's common knowledge that maintaining the availability of data is the most crucial function of any platform that stores data. Within the solution's hyper-converged nodes, data is protected from the loss of a minimum of one physical disk drive. Moreover, all data is also synchronously persisted on two local HPE SimpliVity hyper-converged nodes to protect against the loss of any one node.
These two levels of protection work in synchronicity, so that in the unlikely event of the loss of multiple disks in multiple nodes, or even when a single node is offline due to failure or during maintenance, data is always available. SimpliVity's RAIN, protects against a node failure, and RAID protects against an SSD/HDD failure.
Furthermore, HPE SimpliVity's architecture features built-in VM-centric data protection functionality, removing the need for separate or additional backup and recovery solutions. This approach is highly efficient, particularly for data management, data replication, backup, and restore functions, improving recovery-point objectives (RPOs) and recovery-time objectives (RTOs).
Similarly, virtual machines can be backed up or recovered in a matter of seconds or minutes rather than the hours or days that legacy data protection solutions took. Backups can also be created manually or automatically based on each company's policy and can be stored locally or remotely by choosing the appropriate target, which could be an HPE SimpliVity cluster or some type of external storage. Moreover, backup delivers a simple, efficient, and flexible way for any SMB to store backup data in the cloud. In essence, it's a fully cloud-native backup storage target that allows users to back up smoothly to the cloud directly from the solution without changing any existing data protection workflows. Also, backups can be restored on-premises without any egress costs.
The next major benefit, global virtual machine-centric management and mobility, simplifies the complexities and administrative overheads associated with managing multiple silos of IT infrastructure which are generally dispersed across a wide range of data centres. This was one of the main reasons HPE built this hyper-converged solution in the first place. Instead of managing individual silos at the device level, a globally distributed HPE SimpliVity implementation can be managed as a unified system across a slew of sites.
The full system, also known as an HPE SimpliVity Federation, is managed centrally, via a single administrative interface and common APIs. Usually, managing a worldwide IT infrastructure needs the tracking and updating of IP addresses to make sure cross-site connectivity is maintained when any device is introduced or upgraded. However, with SimpliVity the need to maintain cross-site IP configurations in any site when adding or removing nodes is eliminated.
This isn't the only way HPE SimpliVity has simplified IT administration for SMEs. HPE has also placed focus on managing data at the most critical level in data centres today, the virtual machine. A management approach that takes this into account simplifies the monitoring and administration of virtual apps, and concurrently shields administrators from the complexities of the underlying IT infrastructure.
With SimpliVity, administrators need no longer worry about disk groups, LUNs, or even replication groups, due to the fact that all administration actions are abstracted away from the underlying infrastructure and are rather based on actions and policies applied to the virtual machine itself. All of this is implemented within the confines of existing virtual infrastructure management frameworks, further cutting the number of management interfaces and IT staff training needed to manage these systems.
To experience what HPE SimpliVity can do for your business, contact us today.