The Dell XPS range of laptops, notebooks, and desktops represent three new device ranges that form part of Dell EMC Technologies' personal and enterprise Client Solutions Program (CSG) offering. The company developed these new ranges with the capabilities demanded by a work and life landscape that has been transformed over the past two years. The CSG Laptops or notebooks and desktops still include the Latitude series, a favourite that Dell is famous for over the past decade, a new range of Inspiron laptops, notebooks, and desktops, XPS laptops, notebooks, and desktops, as well as a range especially built for the gamer: Alienware. In this article, we will focus on the XPS range of laptops, notebooks, and desktops as the high-end range of new devices from Dell made for users that need more than a "just enough" laptop or desktop.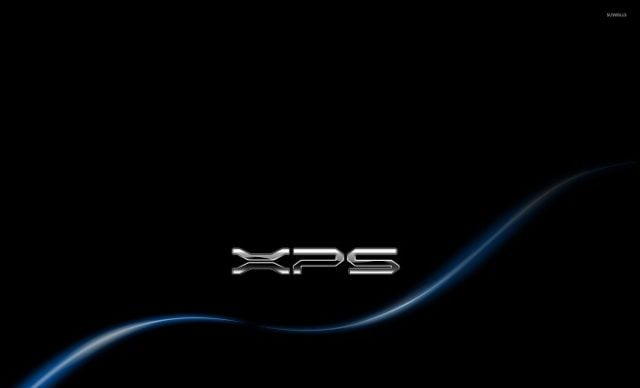 With parts of the world recovering from the COVID-19 pandemic turmoil since 2020, the pandemic is still causing havoc with markets, supply chains, and component manufacturing in several key regions, especially China. In March of 2022, close to 30 million people in China are living under strict lockdown conditions as infection rates again surged earlier this year. The conundrum faced by the ICT industry, from manufacturers to distributors, and retailers is a surge in demand for mobile devices as most parts of society are decentralising to work, teach, and learn from home, at the same time as the supply of electronic components needed in manufacturing these devices is under severe strain. In short, demand is outstripping supply to a large extent, with the result being higher and higher prices for consumers along with shortages in the retail sector.
Covered In This Article
Remote and Hybrid Work Arrangements are Here to Stay
Dell EMC's Response—Devices Customised for New Conditions
Dell's XPS Range for the Remote and Hybrid Business Market
Dell XPS Notebooks and Laptops for Professionals
Dell XPS Desktop Home Office Workstations for Professionals

Remote & Hybrid Work Arrangements Are Here to Stay
Although the world is slowly emerging from the conditions surrounding the pandemic, the ability to perform a wide variety of our daily functions, such as work, remotely, has taken hold and remote or hybrid work arrangements are here to stay. This means that it is highly unlikely that the demand for mobile devices, or indeed desktop setups for home office users, will decline any time soon, although we can hope that the supply-side of the ICT market will stabilise incrementally over the coming months and years, calming the waters of high levels of demand and its confounding issue – pandemic induced disruptions in supply.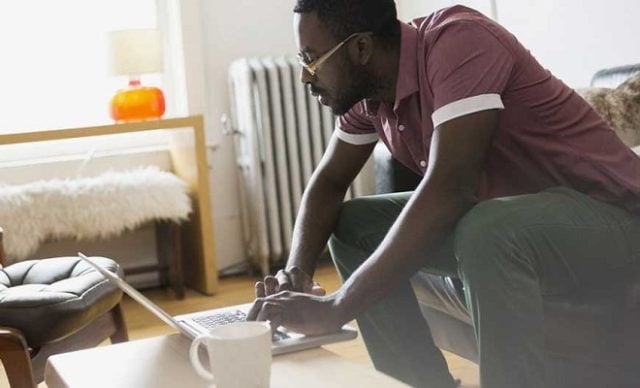 Dell EMC's Response – Devices Customised For New Conditions
Dell is a global brand that has been around for decades, consistently producing quality devices that are used daily by millions of people all over the globe. The brand has established itself as a trusted ICT manufacturer, producing extensive product lines of laptops, notebooks, desktops, printers, monitors, and several other peripheral devices. Given that Dell is but one of several manufacturers of computers and laptops, if you're shopping for a new computer you're confronted with a virtual torrent of choices. For this reason, it is important to know upfront what your needs really are, what you cannot go without on your computer, and what your maximum budget is. Narrowing the scope down to a particular brand already makes the choice of your final purchase easier.

Dell's XPS Range For The Remote & Hybrid Business Market
In the design stages of the Dell XPS range, particular attention was paid to those features that have become prominent in the current landscape of work and business. Portability, connectivity, longer battery life, and secure storage and exchange of information were key considerations in the design of the XPS range. As the high-end range of new devices from Dell, XPS laptops, notebooks, and desktops feature faster processors, more memory, and easier connectivity to remote, centralised networks of employers across the board, from the public to the private sector.
According to George Moss, the Dell CSG Business Unit Manager at Tarsus Distribution, the Dell XPS range that is distributed by Tarsus is designed to cater to a variety of markets and budgets. According to Moss, the need for mobility and portability increasingly required by businesses and other organisations is a prominent design feature of the XPS range. He notes: "An office laptop must be lighter, possibly even feature a smaller screen, and will sport a much smaller profile, making it easy to slip into a notebook bag along with other office items. An office computer should be rugged as it will have to handle daily bumps, knocks, and even the occasional drop".
As with all Dell EMC products, the XPS range is meticulously designed with no compromises on quality materials and expert craftsmanship. Devices are made using authentic premium materials, precision-cut to achieve a flawless finish in durable, lightweight designs. The finest details are considered, and the essentials made more prominent. This range is designed to create the perfect affinity between aesthetics and functional purpose. Small, thin, and light, the new XPS range of laptops and notebooks delivers a truly superior experience. It boasts powerful performance and a larger four-sided InfinityEdge display.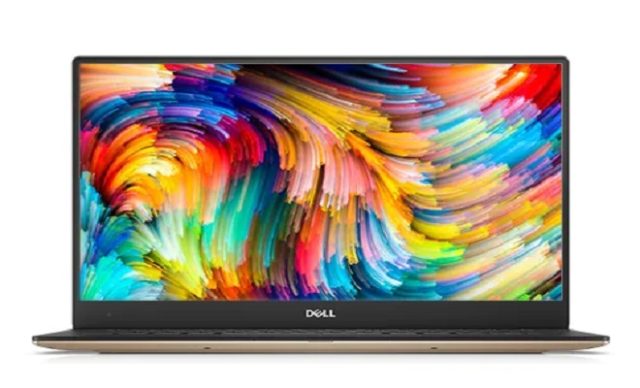 Dell XPS Notebooks & Laptops for Professionals
The XPS range of laptops and 2-in-1s are available in 13", 15", and 17" screen sizes, with a choice in memory capacity from 8GB to 32GB. This range comes exclusively with Solid State Drives (SSDs) from 256GB to an impressive 1TB, is Wi-Fi and Bluetooth enabled, and weighs in at between 1.3 to 1.8 kilograms. Besides sporting features that make them more comfortable to use, the XPS range doesn't disappoint when it comes to processing power. In fact, it excels thanks to it running the latest Microsoft operating systems (Windows 10 and 11) and sporting the Intel Evo badge. XPS notebooks and laptops include 11th generation Intel Core processors from i3, i5, to i7, offering heavy processing power while being easy on the battery, making it possible to work remotely for longer periods of time.
As the labour market shifts increasingly to the knowledge economy and with the Fourth Industrial Revolution favouring skilled workers in knowledge management, data analytics, information security, and strategic business development, more and more people are working exclusively on computers. Many professionals need ICT devices that can move with them from office to field, and to far-flung locations as part of business networks spread across the globe. At the same time, professionals need the processing speed, RAM capacity, and storage capacity to manage, analyse, store, and share large amounts of data. The XPS range from Dell has these capacities built into every step of the design and manufacturing process, delivering devices that enable users to do more and work faster. Not only are notebooks and laptops in the XPS range powerful computers, they are also elegantly designed and built to last.
As noted by Moss: "Firstly, high-end materials are meticulously chosen to balance weight, size, performance, and durability. Precisely engineered parts ensure best in class aesthetics and workmanship".
The XPS range is cut from a block of aluminium in two pieces, so it's more durable than a machine that's screwed together. 100% of an XPS enclosure is sculpted by CNC (computer numerical control) machining process. Corning Gorilla Glass 6 is bonded to aluminium and is tough, damage-resistant, durable, and elegant. For the dark interiors, waves of 3K carbon fibre allow for maximum strength and minimal weight, plus superior heat resistance to the palm rest. The authentic arctic white woven glass fibre achieves the ultimate in high strength and low weight in the ultra-thin XPS notebooks and laptops. The glass fabric looks and feels like silk and the addition of titanium oxide provides a pearlescent sheen, while the soft-textured lattice fibres denote a sense of elegance. "Dell's design team worked tirelessly to get the details just right, carefully crafted backlighting, UV and stain-resistant coating to prevent yellowing over time and staining", added Moss.


Dell XPS Desktop Home Office Workstations For Professionals
The XPS range of desktops consists of XPS Tower, Tower XPS Desktop, and the New XPS Desktop. The XPS Tower features a functional design that packs big power and an easy-open chassis for simple expandability and the addition of peripherals. The Tower XPS Desktop features powerful performance, a minimalist design, and a highly expandable chassis. The new XPS Desktop range offers infinite expandability, monstrous performance, and blazing-fast speeds, with 12th Gen Intel Core i3, i5, or i9 processors. It features a video card, expandable memory, and easy upgrades on the hard drive capacity. You can upgrade the XPS desktops to suit your needs in terms of their memory and hard drive. Memory can be upgraded from 8GB to 16GB, 32GB, 64GB, or 124GB according to your needs.
Any of the XPS range of desktops make for a great office or home computer, with super-fast Intel processors and high-performance graphics, you have increased performance that makes multitasking a breeze. For hardware-intensive tasks, the XPS range of desktops features up to GeForce GTX 1660Ti RTX 2060 graphics for intensive tasks such as photo and video editing, as well as gaming, while allowing you to use the Windows 10 or 11 suite of applications at lighting fast speeds.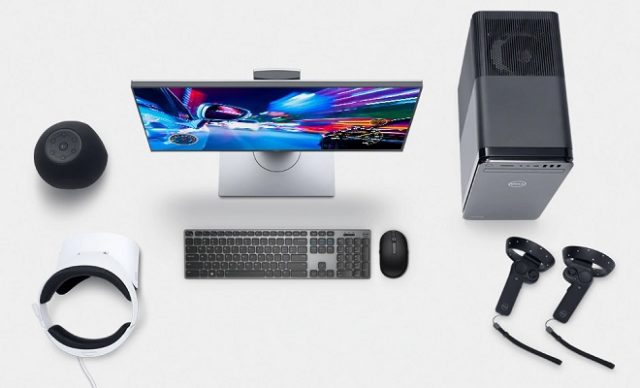 The optimised size of the XPS desktop range introduces an innovative approach to maintenance with a swing-out power supply unit that gives you easy access to the inside of the chassis, allowing you to install additional memory, graphics cards, and hard drive capacity when you need it. In fact, the XPS desktops are endlessly expandable and can accommodate more and higher-grade internal components to suit you as your computing needs grow.
They are strong and silent with thermally controlled fans that are as quiet as a whisper. The optimised airflow path also adds to the optimisation of the XPS's cooling ability, drawing cool air across graphics cards and the CPU, while a separate airflow path cools the power supply unit. The range also comes standard with plenty of external USB ports, display/monitor ports, as well as the new type-C and type-A USB ports.