Covered In This Article:
New Software and Outdated Hardware Don't Go Together
Buying a New Workstation to Suit Your Needs
Buying a New Workstation for those on the Move
The Inspiron Series of Laptops and 2-in-1s
The XPS Series of Laptops and 2-in-1s
Buying a New Workstation for those Based in the Office
Important Aspects to Consider when Buying a New Workstation

New Software & Outdated Hardware Don't Go Together
It is a typical Monday morning, and even though you're working from home, you still have the same workload to take care of and the same tasks to do. You and millions of other people rely on their computers for all manner of things, most importantly to earn an income. If you're a remote-based worker responsible for your own workstation set-up, buying a new workstation is an inevitability you'll have to make room for in your emergency savings account for when tragedy strikes. So, you get yourself together, grab a cup of coffee, and settle down in front of your machine. You switch it on and receive a pleasantly worded notification that basically destroys your day.
Your workstation crashed while downloading the latest set of Windows updates on this fine Monday morning. You gulp down your coffee, fiddle around with some configurations to hopefully get it back to its original
–
in working order
–
state before realising that this is a problem that you cannot fix on your own. It is clear that you now have to take your computer to a technician in the hopes that he or she can resuscitate your dying machine and get you up and online again
–
ASAP. After a few hours at the shop, and a couple of tense exchanges on WhatsApp with your colleagues, the technician comes to inform you that you need a new computer, as the one you have is too old to handle the new updates.
You think to yourself: " But, I just bought this computer," and then realise that this was two years ago. You don't have a choice, you have to buy a new computer in order to continue working and generating an income. But what kind of computer do you need for your specific work demands? What computer will fit best into your work set-up, which may be office-based, remote, or a hybrid arrangement? This is where the Tarsus Distribution reseller network and its range of Dell workstation offerings in South Africa become your lifesaver. With the average lifetime of a workstation or notebook being a mere 2 years, buying a new workstation will become necessary sooner than you think.
Buying A New Workstation To Suit Your Needs
"In the past pickings were very slim when it came to choosing a notebook or workstation. These days it is no longer a one-size-fits-all approach, as users have different requirements depending on their jobs. Hundreds of different models from a variety of manufacturers are on offer. In addition, each manufacturer has a range of devices to suit just about any workload and any budget," says George Moss, Dell CSG Business Unit Manager at Tarsus Distribution. He goes on to say that the average office user who operates a word processor, an e-mail client, an Internet browser, and a handful of other apps that don't require large amounts of resources, can get by on a standard run-of-the-mill computer. But a person who works with videos, large images, video editing, and CAD programs, like Autodesk, will need a much more powerful machine, with high-end hardware specifications – especially in terms of graphics processing. When getting a new computer quite a few requirements need to be kept in mind in order for you to make the best choice for your needs.
Obviously a workstation or desktop means one will be forced to work in a fixed spot, but desktops are generally less expensive and easier to upgrade in terms of RAM, graphics processing units (GPU), storage space, and processing power. If mobility is a key factor browsing through Dell's range of mobile Laptops and Ultrabooks and Venue Tablets and 2-in-1's is a great starting point. Once again dozens of devices are available to suit your everyday needs and your budget.

Designed For Hard Work
When buying a new workstation, you should consider that there are many process-intensive programs out there, one being Autodesk. The company's products include AutoCAD, AutoCAD LT, AutoCAD for Mac, and AutoCAD mobile app (formerly AutoCAD 360). Autodesk has a large program portfolio much like many other software development companies, all of which require huge amounts of processing power when performing tasks such as software rendering of special effects, design, and drafting of complex models in architecture and engineering, or building entire graphic worlds as a game designer.
"One needs to remember that there are absolute minimum specifications and although programs such as these programs will run, users will be pulling their hair out while waiting for drawings to render or for previous projects to open," notes Moss.
In fact, Dell has specifically designed workstations and notebooks to meet power-hunger applications. Take a look at Dell's range of desktop and mobile devices to find a product that suits your unique needs, on budget, and with the backing of a decades-old, global leader in technology. If you're buying a new workstation, Dell and its South African distributor Tarsus' reseller network go beyond meeting the minimum specifications, give you an incredibly wide range to choose from, and a myriad of add-ons and peripherals so you can customise and individualise your machine for optimal use.

Buying a New Workstation For Those On The Move
Dell has two main ranges of laptops, notebooks, and 2-in-1s that are ideal for the remote or hybrid worker, or for the employee who works on-site in the field. These two categories are the Inspiron series of laptops and 2-in-1s and the XPS laptops and 2-in-1s. In addition, buying a new workstation in the form of a Dell laptop or 2-in-1 gives you a choice of warranties and support services for extra peace of mind when making your purchase.
The Inspiron Series Of Laptops & 2-in-1s
The Inspiron series includes the 3000 series available with either a 14" or a 15" screen and featuring 7th and 8th generation Intel Core processors i5 or i7. They run the Windows 10 operating system, are Wi-Fi and Bluetooth enabled, and offer a choice of memory capacity from 4GB, 12GB, to 16GB. With the hard drive, you have the ability to go from a 500GB RPN drive to an impressive 256GB SSD. All of this is packed into a lightweight device weighing less than 2kg.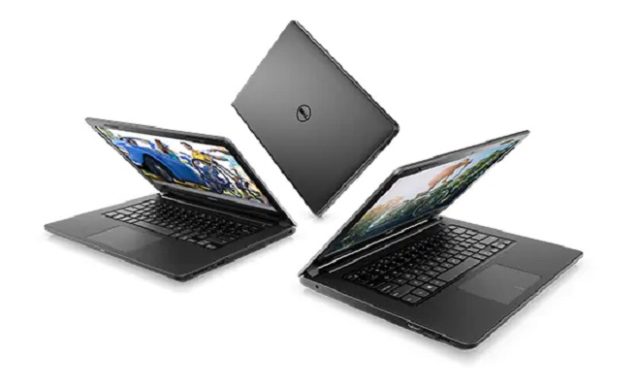 The Inspiron range then also includes the 5000 range of devices which boast either 7th or 8th generation Intel Core processors i3, i5, and i7, a choice in memory capacity from 4GB to 32GB and with the latest SSD technology in hard drives, either 128GB or 256GB. It runs the Windows 10 OS, is available in 13" or 14" screen sizes, is Wi-Fi and Bluetooth enabled, and tips the scales at a mere 1,3kgs.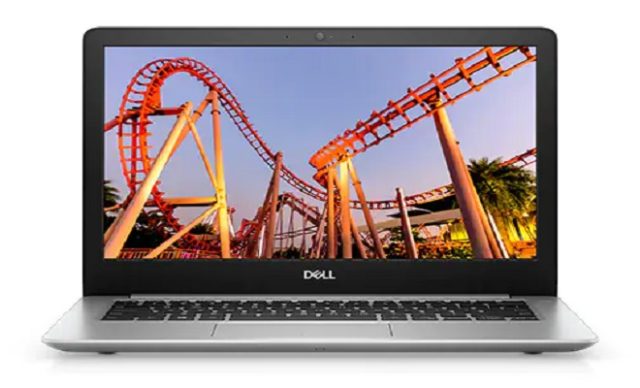 The Dell 7000 range offers a choice of either a 13", 15", or 17" screen, features an 8th generation Intel Core processor in either i5 or i7, and runs the Windows 10 OS. You can choose between an 8GB or 16GB memory capacity, and this range comes exclusively with the latest SSD technology in hard drives from 128GB to 512GB. It supports both Wi-Fi and Bluetooth connectivity and, at a mere 1,4kgs, won't be a drag on any of your activities.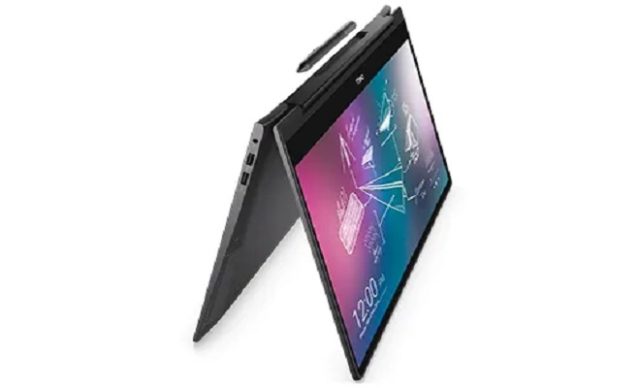 The XPS Series Of Laptops & 2-in-1s
Dell's XPS range of laptops and 2-in-1s are available in 13", 15", and 17" screen sizes, with a choice in memory capacity from 8GB to 32GB. This range comes exclusively with SSD hard drives from 256GB to an impressive 1TB, features 11th generation Intel Core processors from i3, i5, to i7, is WiFi and Bluetooth enabled, runs the Windows 10 OS, and weighs in at a featherlite 1,3kgs.

Buying A New Workstation For Those Based In The Office
If you're buying a new workstation for office-based work, the Dell EMC range of desktop computers and 2-in-1s is available in three specific product lines: Inspiron, XPS, and Alienware. In this post, we will focus only on the Inspiron and XPS ranges as they are built for work, not gaming. The Inspiron range consists of the Inspiron Desktop, New Desktop, New Inspiron Compact Desktop: 3881, the New Compact Desktop, as well as the New 24" and 27" All-in-One.
The XPS range of desktops consists of XPS Tower, Tower XPS Desktop, and the New XPS Desktop. The XPS Tower features a functional design that packs big power and an easy-open chassis for simple expandability and the addition of peripherals. The Tower XPS Desktop features powerful performance, a minimalist design, and a highly expandable chassis. You can upgrade the XPS desktop to suit your needs in terms of its memory and hard drive, and it comes with a 10th Gen Intel Core processor, either the i3, i5, i7, or i9. Memory can be upgraded from 8GB to 16GB, 32GB, 64GB, or 124GB according to your needs.
The new XPS Desktop offers infinite expandability, monstrous performance, and blazing-fast speeds, with 12th Gen Intel Core i3, i5, or i9 processors. It features a video card, expandable memory, and easy upgrades on the hard drive capacity.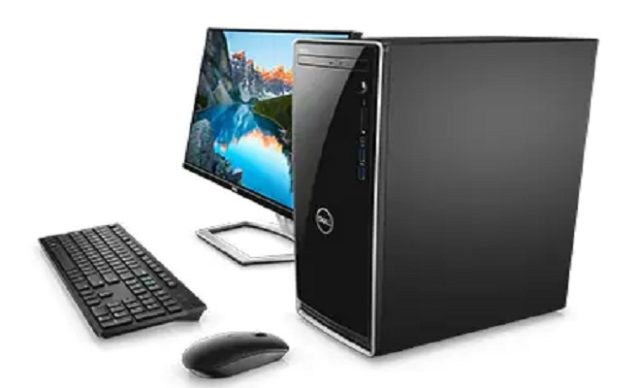 George Moss recommends that choosing a new computer – whether it be a laptop or desktop – should not be based on what your current processing needs are. "If users want their computer to last longer than a few years they need to choose the most powerful one they can afford." Consumers also need to make sure that the computer they buy today can be upgraded further down the line – thus extending the workstation's longevity without having to spend thousands of Rands in a mere 2 years' time. Moss furthermore urges users do some research before rushing off to buy a computer. "Check what your current needs are against the various manufacturers' offerings. More often than not one vendor's solution can cost up to ten percent more than another's – and you are getting a machine with relatively similar specifications."

Important Aspects To Consider When Buying A New Workstation
Although there are numerous things to keep in mind when buying a new computer such as the range of peripherals the computer can accommodate, the operating system and applications it runs, and its ability to connect to other devices through fixed or wireless networks, there are six considerations of particular importance to bear in mind before making your purchase:
Memory: More memory results in better overall performance and enough space for your specific data needs.
Processor: The speed at which a computer can open programs and run basic tasks can make a big difference to your overall productivity and your own experience of ease and convenience.
Storage: The most important thing about storage space is that it dictates how many applications can be installed on your computer. Storage is also related to the number of documents, videos, and other media you can retain on your hard drive. Remember that there are services like Cloud storage and DropBox available online now where you can securely store your backups.
Screen size: Bigger screens result in less eye strain but a larger screen on a laptop affects its portability and battery life.
Resolution: The more pixels a screen is able to display the clearer the images are. Graphic designers, video or image producers, as well as professionals that use the Autodesk suite of applications, need a high-resolution screen.
Operating system: This is dictated by what workstation you buy, just keep licensing issues in mind.
Longevity: With technology developing at incredible speeds, if users want to be able to use their computers for more than a year or two, they need to choose the fastest, most powerful, and up-to-date one they can afford.