Today, remote connectivity software is used to maintain, control, and repair devices remotely, and thousands of people around the world receive remote support every day for all kinds of technical problems. Where would we be without this technology, especially given recent circumstances? Without the possibility of remote technology, long and expensive trips to customers and employees would be inevitable. Server failures and errors would regularly lead to long downtimes and immobilise workers worldwide. TeamViewer Tensor enables employees around the globe to work from anywhere via a secure, fast connection.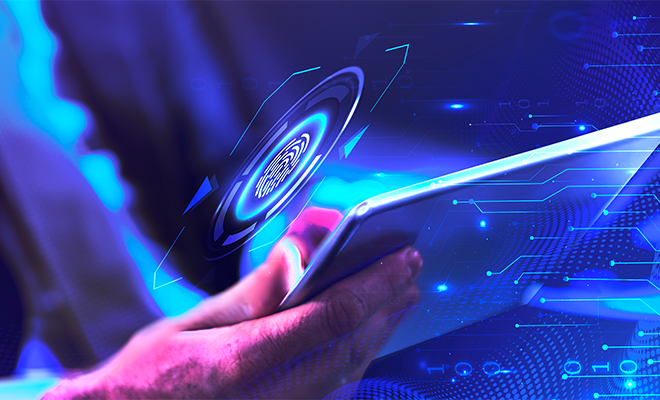 Covered In This Article:
Location No Longer Plays A Role
Overcoming Security Issues
Unpacking TeamViewer Tensor

Remote Connectivity: Location No Longer Plays A Role
In recent years, it has become increasingly easier to work remotely. The modern office has transformed itself from a traditional working space into a kitchen counter or café parking lot. As long as there is a reliable internet connection, work can be done.
Thanks to SaaS technology such as remote connectivity software, collaboration and problem-solving has been streamlined. But above and beyond this new boost of synergy into the work environment, remote access has alleviated pressure from IT teams and technicians.

Tools such as TeamViewer Tensor offer secure remote connectivity that powers employee IT support and customer support for organisations across all industries around the world. It enables support technicians to instantly connect to, manage, remotely control and assist any computer, mobile device, Human-Machine Interface (HMI), and industrial asset – from anywhere, anytime, across platforms and devices.
An Increase In Productivity
Today, every business and enterprise strives to remain competitive and profitable while delivering quality products. To make this happen, companies constantly revolutionise the way they function and experiment with technology that promises better results. Remote connectivity is one such development that businesses increasingly utilise to ensure that they stay productive while saving time and money at the same time.
IT Enterprises
People seem to be content when allowed to work from places of their choice. This is because they find it comfortable working in their homes, avoiding the travel time to reach their office. Some also opt for the informal ambiance of a café over the formal office environment for more efficiency. This efficient use of time within a conducive environment of their choosing ramps up their productivity, leading to quality deliverables.
Manufacturing
A survey conducted among support engineers revealed that solving about 60 to 70 percent of machinery problems do not necessarily require the presence of a technician in the factory. Simple fixes such as software upgrades or minor parameter changes can be implemented remotely. Remote access to machines helps to reduce overall downtime, predictively analyse component failures and speed up maintenance.
Automobile
If auto technicians are able to connect remotely effectively, they can monitor the health of your vehicle. A constant update about the fuel, carbon dioxide emission, software status, will help your technician to make the necessary replacements or repairs well in advance. With real-time sharing of audio and video made possible, passengers can connect with car dealers, concerned authorities, to receive timely updates about upcoming hazards and respond accordingly.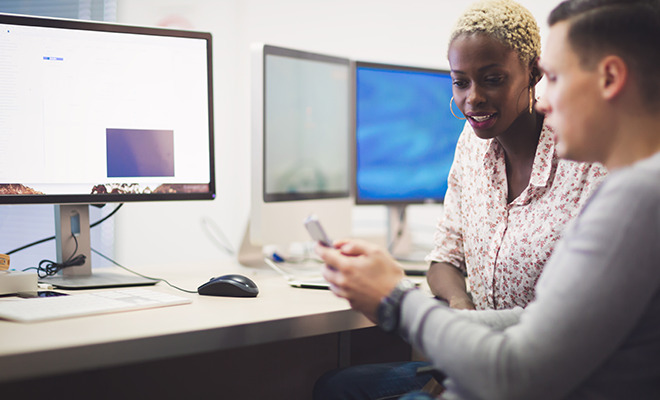 Overcoming Security Issues With Remote Connectivity
"Connectivity first" was the focus for many during the early weeks of the crisis. Businesses drastically increased capacity to meet the needs of businesses and consumers: virtual meetings, live streaming, automated customer assistance, business intelligence driven by machine learning, online education and more.
In the rush, many companies compressed or ignored their risk and change management processes. While understandable given the speed the business demanded, those policies exist to protect the business from bad actors (internal and external). The reason risk reviews take time is most companies have very complex IT environments. Many employees now use remote desktops and unapproved file sharing and applications ("shadow IT"). Consequently, many companies can't answer a basic question: "which assets can my remote users see and access?" Security breaches could be occurring right now and remain undiscovered for months.
Though remote connections guarantee efficiency across industries, gaining access to critical information from your home or a public place might come with a range of security problems. These security concerns can be eliminated with TeamViewer Tensor as they provide secure and encrypted connections for real-time management of devices. Engineered with cloud-based network compression and end-to-end encryption with 256-bit RSA keys, this is a VPN alternative that's completely secure. Unlike other VPN solutions, TeamViewer does not expose the company network to remote workers' computers and corresponding threats.
Benefit from all these features including simple and affordable Augmented Reality configurations, thanks to TeamViewer Pilot. A smartphone camera is all you need to show the remote expert your problem and get his guidance to solve the problem. With TeamViewer Pilot, you can experience augmented reality first-hand and receive even more visually accurate support!
Remote connectivity support has become a must-have in a plethora of businesses and enterprises, not only because of the speed with which it increases efficiency and saves time and resources but also because of the proven positive effect it has on productivity.
Centralised Control
With TeamViewer Tensor™ Conditional Access, enterprise IT and security managers can maintain company-wide oversight of TeamViewer access and usage from a single location.
Centralised rules management within the Management Console

Assign permissions for remote session, file transfer, and meeting connections

Configure rules at the account, group, or device level

Cloud-based solution that provides greater flexibility than an on-premise approach

Dedicated infrastructure is managed and serviced by TeamViewer

Supports Windows and macOS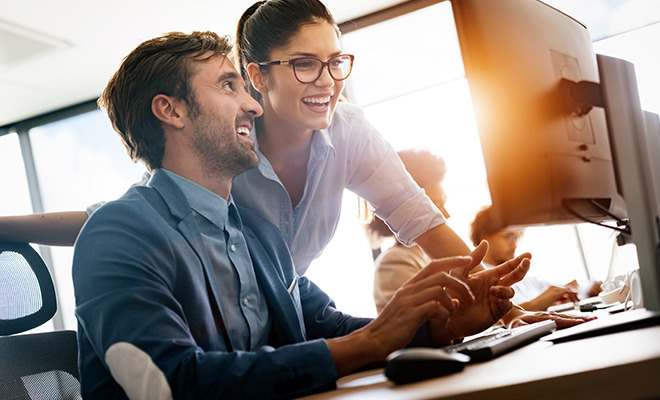 Unpacking TeamViewer Tensor To Improve Remote Connectivity Work Environments
With TeamViewer Tensor organisations can maximise productivity, reduce costs, and provide better IT services and support with one integrated remote access and support platform. TeamViewer Tensor offers the following benefits and solutions:
Work From Anywhere, At Any Time With Remote Connectivity

TeamViewer Tensor completely changes the paradigm of remote connectivity by allowing you to assign appropriate user access rights to employees so they can get full desktop access to their work computers and network servers, right from their mobile devices or laptop computers. Enable your team to be productive from anywhere at any time. This connection requires a basic mobile internet service and is more stable and effective than your regular VPN.
Provide IT Support For Employees With Remote Connectivity

Software updates, security patches, remote printing issues, system crashes. Your employees face technical issues all the time. Not only is that frustrating for employees, but help desk specialists can't always resolve support ticket requests quickly over the phone or through emails with screenshots. TeamViewer Tensor allows your enterprise IT team to solve technical problems quickly for your teams wherever they are, whatever their devices.
Remote Admin & Control of Server

When it comes to managing and maintaining remote servers hosted in data centres, in-person management isn't always the most cost-efficient solution. While shell access allows most tasks, many updates and maintenance need direct access. Instead of scheduling onsite visits to perform regular maintenance for remote servers, you can save time and money by using TeamViewer Tensor to manage and update them remotely.
Remotely Manage, Operate & Support Point Of Sale Machines

Companies operating and/or supporting a larger network of physical point-of-sale systems (POS) turn to TeamViewer Tensor when they want to reduce downtime and travel costs. With TeamViewer Tensor pre-installed in POS machines and remote terminals, support is minutes, not hours away. You can troubleshoot problems in real-time and get sales back on track again as fast as possible, so your employees and business can focus on selling, not technical issues.