As part of Dell EMC Technologies' personal and enterprise Client Solutions Program (CSG) offering, the company developed a range of new laptop, notebook, and desktop devices with the capabilities demanded by a work and life landscape that has been transformed over the past two years. The CSG Laptops or notebooks and desktops still include the Latitude series, a favourite that Dell is famous for over the past decade, a new range of Inspiron laptops, notebooks, and desktops, XPS laptops, notebooks, and desktops, as well as a range especially built for the gamer: Alienware. In this article, we will discuss these new ranges for personal and business use, as well as the updated Latitude range of devices. Alienware will not form part of this particular post about Dell's laptops or notebooks and desktops.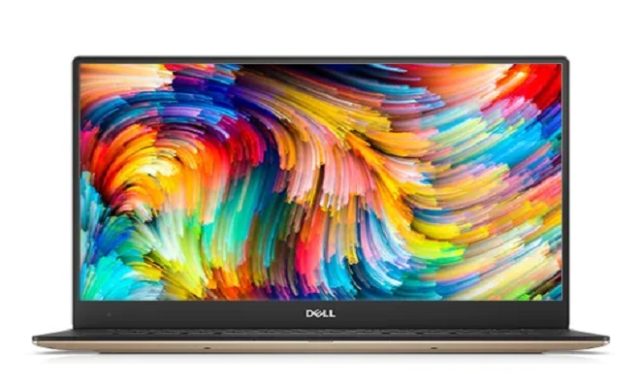 Dell's market penetration is of such a magnitude that there is a good chance that no matter who you are, whether an office-based worker who needs a powerful machine to crunch numbers or run the Autostudio suite of programs, or a student who needs a budget portable with the basic Windows applications, wireless and Bluetooth connectivity, and a decent amount of storage space for doing assignments or downloading reference materials, chances are that you have considered Dell laptops or notebooks and desktops at one stage or another. With an extraordinarily expansive range of desktop and mobile devices to choose from, Dell EMC caters to practically every segment of the PC market.
Covered In This Article
Dell CSG Inspiron Laptops or Notebooks & Desktops
Dell CSG XPS Laptops or Notebooks & Desktops
Dell Latitude 2021 Laptops & 2-in-1 PCs
Sustainability: A Dell EMC Imperative
Keeping Up to Speed
Dell CSG Inspiron Laptops or Notebooks & Desktops
Inspiron: The Mainstream Choice for Laptops or Notebooks & Desktops
Dell is a global brand that has been around for decades, consistently producing quality laptops or notebooks and desktops that are used daily by millions of people all over the globe. The brand has established itself as a trusted ICT manufacturer, producing extensive product lines of laptops or notebooks and desktops, printers, monitors, and several other peripheral devices. Given that Dell is but one of several manufacturers of computers and laptops, if you're shopping for a new computer you're confronted with a virtual torrent of choices. For this reason, it is important to know upfront what your needs really are, what you cannot go without on your computer, and what your maximum budget is. Narrowing the scope down to a particular brand already makes the choice of your final purchase easier.
Whether you are a regular home user, school-goer, student, remote worker, or stay-at-home mom, Dell's Inspiron brand includes consumer laptops to fit in any context. Depending on your needs and budget, you can choose between a "just enough" laptop at a very reasonable price, an ultra-compact device for on-site remote workers, or one of several available power machines with big displays.
The Inspiron range is particularly aimed at the budget laptop shopper, who needs a decent machine that is practical and does what any good laptop should do but doesn't come with a price tag in the R10 000 and up category. For this market segment, the Dell Inspiron 3000 range of laptops check just about all of the boxes when it comes to a good quality budget laptop. It even runs Microsoft's Windows 11 OS, so you'd hardly be scraping the bottom of the barrel when buying this machine. PCMag rated the Dell Inspiron 16 – part of the 5000 range – as 2022s best overall mainstream laptop and the Inspiron 15 – part of the 3000 range – as the best laptop for the tightest budget.
Dell EMC Inspiron 3000 Series of Laptops or Notebooks & Desktops
The Inspiron series includes the 3000 series available with either a 14" or a 15" screen and featuring 7th and 8th generation Intel Core processors i5 or i7. They run the Windows 10 and 11 operating systems, are WiFi and Bluetooth enabled, and offer a choice of memory capacity from 4GB, 12GB, to 16GB. With the hard drive, you have the ability to go from a 500GB RPN drive to an impressive 256GB SSD. All of this is packed into a lightweight device weighing less than 2kg.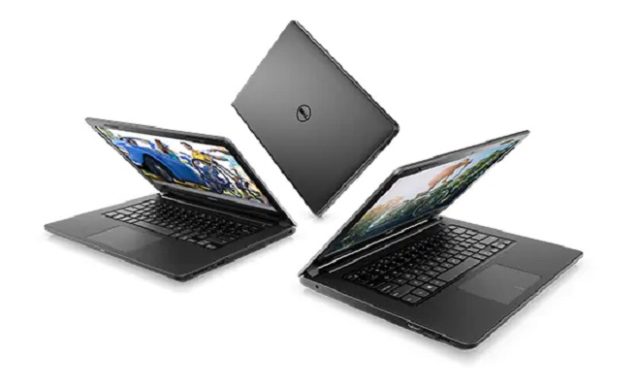 Dell EMC Inspiron 5000 Series of Laptops or Notebooks & Desktops
The Inspiron range then also includes the 5000 range of devices which boast either 7th or 8th generation Intel Core processors i3, i5, and i7, a choice in memory capacity from 4GB to 32GB and with the latest SSD technology in hard drives, either 128GB or 256GB. It runs the Windows 10 and 11 OS, is available in 13" or 14" screen sizes, is Wi-Fi and Bluetooth enabled, and tips the scales at a mere 1,3kgs.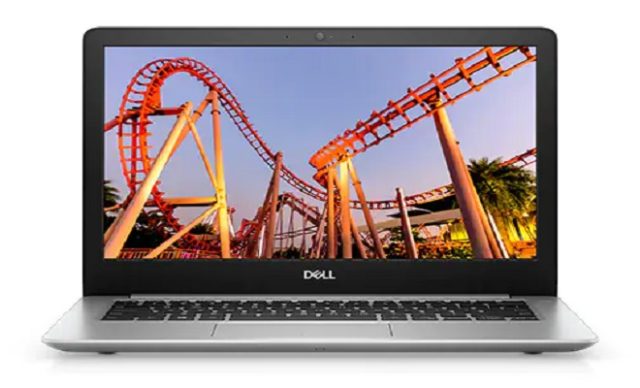 Dell EMC Inspiron 7000 Series of Laptops or Notebooks & Desktops
The Dell 7000 range offers a choice of either a 13", 15", or 17" screen, features an 8th generation Intel Core processor in either i5 or i7, and runs the Windows 10 and 11 OS. You can choose between an 8GB or 16GB memory capacity, and this range comes exclusively with the latest SSD technology in hard drives from 128GB to 512GB. It supports both Wi-Fi and Bluetooth connectivity and, at a mere 1,4kgs, won't be a drag on any of your activities.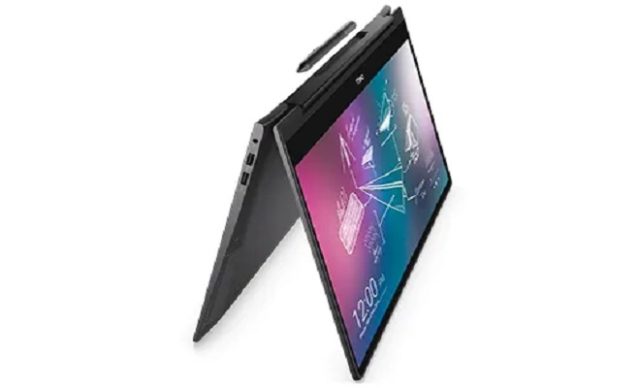 Dell EMC Inspiron Range of Desktops
Dell Inspiron Desktop
The New Inspiron Compact Desktop 3881
XPS Laptops or Notebooks & Desktops & 2-in-1 PCs
Dell's XPS range of laptops or notebooks and desktops, and 2-in-1s is precision-crafted with premium materials. The flexible desktops with their minimalist design are ideal for tight spaces and can function as a small home office, with the capability to run Windows 10 and 11 applications for standard work tasks.
The XPS range features Dell's smallest 13" laptops with an InfinityEdge display designed for those who demand maximum portability, great design, and practical applications in one device.
The Dell XPS Series of Laptops & 2-in-1s
Dell's XPS range of laptops and 2-in-1s are available in 13", 15", and 17" screen sizes, with a choice in memory capacity from 8GB to 32GB. This range comes exclusively with SSD hard drives from 256GB to an impressive 1TB, features 11th generation Intel Core processors from i3, i5, to i7, is WiFi and Bluetooth enabled, runs the Windows 10 and 11 OS, and weighs in at a featherlite 1,3kgs.

The Dell XPS Series of Desktops
The XPS range of desktops consists of XPS Tower, Tower XPS Desktop, and the New XPS Desktop. The XPS Tower features a functional design that packs big power and an easy-open chassis for simple expandability and the addition of peripherals. The Tower XPS Desktop features powerful performance, a minimalist design, and a highly expandable chassis. You can upgrade the XPS desktop to suit your needs in terms of its memory and hard drive, and it comes with a 10th Gen Intel Core processor, either the i3, i5, i7, or i9. Memory can be upgraded from 8GB to 16GB, 32GB, 64GB, or 124GB according to your needs.
The new XPS Desktop range offers infinite expandability, monstrous performance, and blazing-fast speeds, with 12th Gen Intel Core i3, i5, or i9 processors. It features a video card, expandable memory, and easy upgrades on the hard drive capacity.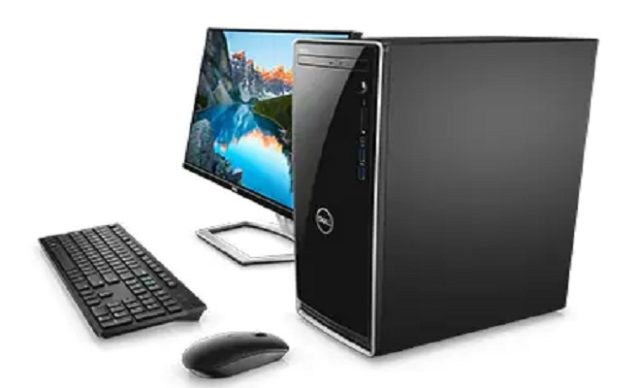 The XPS range represents the high-end offering of Dell in laptops and desktops whereas the Inspiron range is aimed at the budget shopper. There is actually a lot of overlap in the specs between the higher level Inspiron devices and the lower end XPS devices, and in the view of various PC reviewers, the XPS line of desktops offers the best performance and technology money can buy. XPS itself stands for eXtreme Performance System.
Any of the XPS range of desktops make for a great office or home computer, with the latest 9th Gen Intel Core i5 or i7 6-core processors and high-performance graphics, you have increased performance that makes multitasking a breeze. For hardware-intensive tasks, the XPS range of desktops features up to GeForce GTX 1660Ti RTX 2060 graphics for intensive tasks such as photo and video editing, as well as gaming, while allowing you to use the Windows 10 or 11 suite of applications at lighting fast speeds.
The optimised size of the XPS desktop range introduces an innovative approach to maintenance with a swing-out power supply unit that gives you easy access to the inside of the chassis, allowing you to install additional memory, graphics cards, and hard drive capacity when you need it. In fact, the XPS desktops are endlessly expandable and can accommodate more and higher-grade internal components to suit you as your computing needs grow.
They are strong and silent with thermally controlled fans that are as quiet as a whisper. The optimised airflow path also adds to the optimisation of the XPS's cooling ability, drawing cool air across graphics cards and the CPU, while a separate airflow path cools the power supply unit. The range also comes standard with plenty of external USB ports, including the new type-C ports and type-A ports.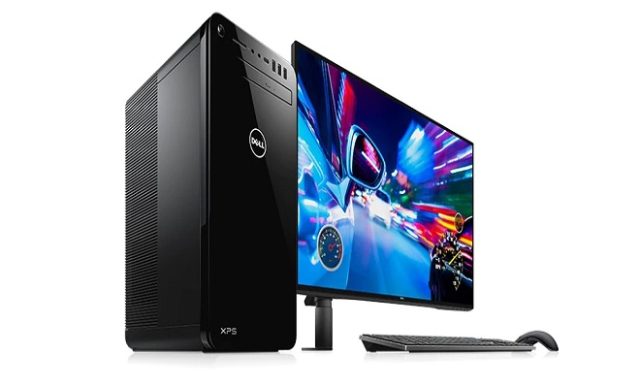 The Latitude series of laptops is a range that Dell is famous for and has been in use for over a decade. The 2021 updated versions of these devices feature the Latitude either in 13", 14", and 15" screen sizes and come standard with 11th Gen Intel up to Core i7 vPro Processors. Racking up a large number of awards over the years, the Dell Latitude range remains a firm favourite for Dell EMC customers, both for business and personal use.
The 2021 range contains what are still some of the most affordable high-performance laptops with a sleek new design, improved connectivity options, better security software, longer battery life, and faster charging times. With the 2021 range, Dell took great pains when it comes to sustainability using reclaimed carbon fibre in the design, with 21% of the chassis made from bioplastics from trees. The new Latitude products use low VOC (volatile organic compounds) waterborne paint on all of the painted parts, and 100% recycled material in 2-in-1 packaging trays (25% ocean-bound plastics + 75% HDPE).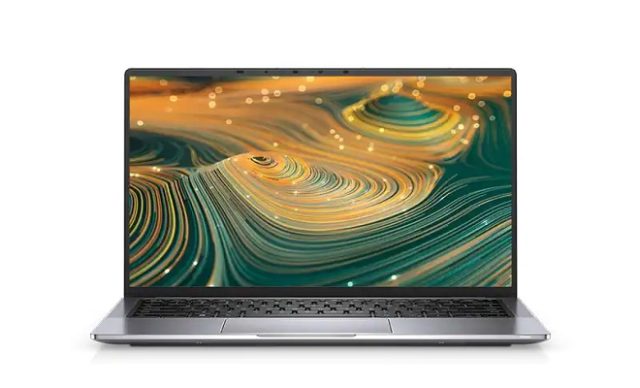 The 13" range includes the Latitude 7230, the 7230 detachable, the 5320, and the 3420. The 14" range features the Latitude 9420, the 7420, the 5420, the 5421, and the 3420. The 15" range includes the Latitude 9520, the 7520, the 5520, the 5521, and the 3520.
Sustainability: A Dell EMC Imperative
Dell's Sustainability Goals: Net Zero and 2030 Moonshot
Since 2007 when Dell first started using recycled materials in their laptops or notebooks and desktops, the company has made sustainability a key component of its business process. Based on three strategic pillars, namely accelerating the circular economy, protecting the planet, and championing the people who build their products, Dell has defined two sets of strategic goals for sustainability going forward.
The Net Zero Goal, for example, aims to make all Dell processes carbon-neutral, with zero greenhouse gas emissions by 2050. The 2030 Moonshot Goal introduces a system where for every product sold, Dell will recycle an equivalent product for free, aims to make 100% of their packaging from recycled or renewable materials, and wants to make more than 50% of its product contents from renewable or recyclable materials.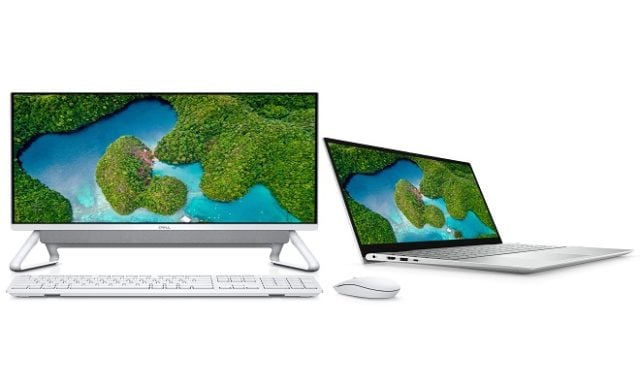 Sustainability Built into Every Dell Process of Laptops or Notebooks & Desktops Manufacturing
For Dell, a holistic approach to sustainability extends across every single process of its business, including recycling, product design, packaging, and shipping. In this regard, Dell has introduced a number of innovative approaches to these processes.
Recycling
To enable consumers to easily recycle their e-waste, Dell offers several solutions for reusing or recycling e-waste from any brand. With the Trade In Trade Up initiative, customers can determine if any of their devices are eligible for trade-in credit with Dell, which can be used towards the cost of an upgraded product purchase. The Donate to Dell Reconnect program allows users to drop their obsolete hardware off at any Goodwill drop-off centre where Dell will collect it and recycle it for free. With the Return to Dell initiative, users can take their old electronics, of any brand and in any condition to Dell itself who will recycle them for free.
Products
Sustainability can also be promoted by the way products are designed, the materials that are used to make them, and paying attention to making products that can function with the least amount of energy possible. With these changes in Dell's approach to production, the company's carbon footprint is ultimately reduced.
Packaging
When it comes to packaging, Dell has been an industry leader over the past two decades. Already using substantial amounts of recycled materials in their packaging, the 2030 Moonshot Goal commits Dell to make the packaging of all their products 100% out of recycled or renewable content by 2030.
Design
The sustainability imperative has incentivised many parts of society to innovate in the production of materials that are commonly used but highly destructive to the environment, such as plastics, disposable diapers, rubber from used tires, used oil, and petroleum-related products, among many others. Innovations that replace these materials with naturally sourced materials, such as plant- or tree-based plastics, rubber, and foam products from the rubber tree, and the massive drive to develop transportation vehicles with zero carbon emissions proves that if there is a will there is a way for innovative humans to make different choices. This principle extends to the design of Dell's products so they include environmentally friendly and responsibly sourced materials, driving to greater and greater efficiency that requires fewer materials to produce a device, and using materials that are recyclable and reusable.
Supply Chain
As a globally recognised leader in technology and innovation, Dell has considerable influence and leverage with organisations and businesses that partner with them. Part of Dell's sustainability drive therefore also includes setting certain standards and requirements related to environmental responsibility for all their partners, compelling them to adopt better practices in their own processes when it comes to sustainability and environmental best practice.
Dell EMC Sustainability Milestones
As mentioned, Dell EMC Technologies have been a global leader in the adoption of environmental imperatives into their business processes. Starting in 2007, Dell was the first ICT manufacturer to start using recycled plastic in the manufacturing of its products. In 2014, Dell became the first Big-Tech company to introduce the concept of using "closed-loop" materials (materials that can infinitely be recovered and recycled) in the production of their devices, and in 2021, Dell became the first ICT manufacturer to use tree-based bioplastic in PCs and workstations.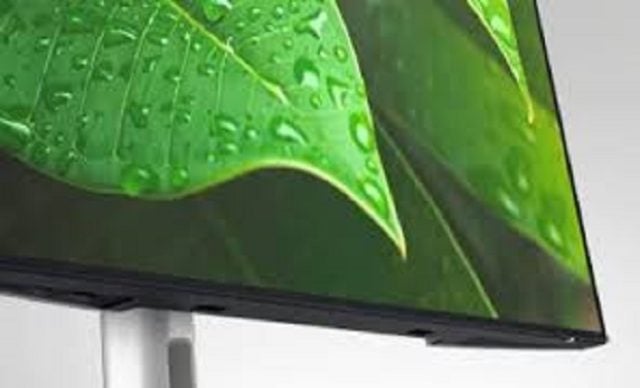 Keeping Up to Speed with Technological Advancement in Dell Laptops or Notebooks & Desktops

George Moss, the Dell CSG Business Unit Manager at Tarsus Distribution recommends that choosing a new computer – whether it be a laptop or desktop – should not be based on what your current processing needs are. "If users want their computer to last longer than a few years they need to choose the most powerful one they can afford." Consumers also need to make sure that the computer they buy today can be upgraded further down the line – thus extending the workstation's longevity without having to spend thousands of Rands in a mere 2 years' time. This also ties in with sustainability and the efforts to reduce the close to 5.3 metric tons of e-waste we produce every year. Moss furthermore urges users do some research before rushing off to buy a computer. "Check what your current needs are against the various manufacturers' offerings. More often than not one vendor's solution can cost up to ten percent more than another's – and you are getting a machine with relatively similar specifications."