In February 2017, Dell acquired EMC and emerged as the rebranded Dell EMC Technologies Group. Since then, Dell has been developing and launching not only a series of products – such as laptops, desktops, and servers – but a series of business solutions that is a key feature of Dell's value proposition in the Global Market. The solutions and support component of Dell's ICT packages includes the two main pillars: the Dell Client Solutions Group and the Infrastructure Solutions Group.
In this article, we will focus on the latter, the Dell Client Solutions Group, to introduce you to a range of Client Solutions offerings including hardware, such as desktop PCs, notebooks, 2-in-1s, and thin clients.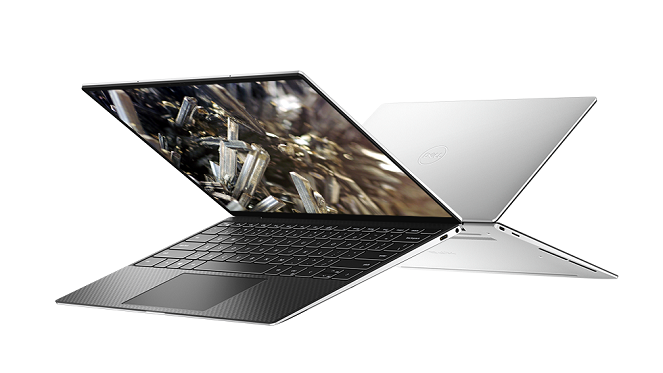 An important and highly beneficial feature of the Dell range of products and services is how easily they integrate with a variety of other ICT products and solutions, offering you a unified ICT "toolbox" centred around functionality rather than branding. Dell's long-standing collaboration with mega-brands like Microsoft, Oracle, and SAP gives them the necessary edge to provide the most advanced client solutions.
Dell Solutions With A Range Of Notebooks, Laptops & Desktops
Since the start of the global pandemic in 2020, the demand for notebooks and laptops grew by more the 25%. With a number of external variables, such as the pandemic, the way we live and use ICT has changed dramatically. For Dell, this meant that in the development phases of products such as the XPS range, extensive research needed to be conducted among their target audience to fully understand the new demands that the changing environment of work and life means for them, and for what has now become expected from the ICT sector and the devices it produces.
The XPS Range for Multi-Functional Use, Portability & End User Suitability
With the rapid decentralisation of all sectors of society and business at the beginning of 2020, remote and hybrid work, education, medicine, and commerce became the norm. This meant that vast numbers of office workers had to gain access to portable devices that offer full functionality while also being rugged and durable, as they would have to handle daily bumps, knocks, and even the occasional drop as workers move between office and home.
With that being said, the Dell XPS range doesn't compromise on quality and craftsmanship. Meticulously designed and made using authentic premium materials, precision-cut to achieve a flawless finish, all encapsulated in a lightweight design, makes the XPS range of notebooks, laptops, and desktop computers ideal for a highly mobile workforce.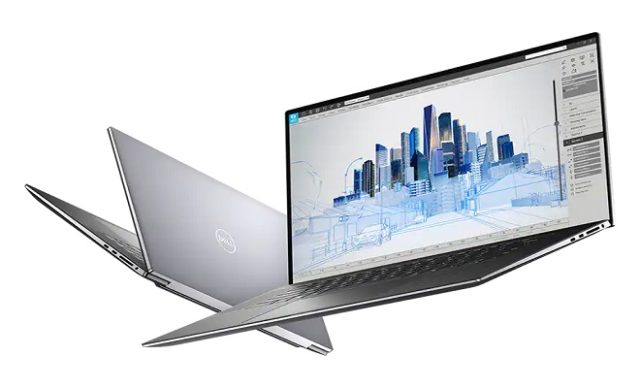 The new Dell XPS range consists of a large selection of devices, including the XPS 12 Ultrabook, XPS 13 Laptop, New XPS 13 2-in-1, New XPS 13, the XPS 15, the XPS 15 laptop, and the New XPS 17 Laptop.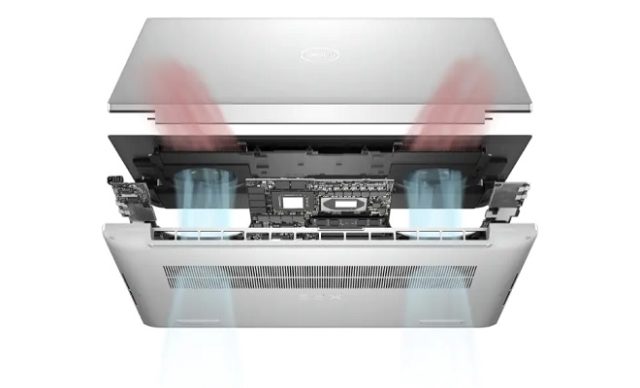 The Dell EMC Desktop Range
The Dell EMC range of desktop computers is available in three specific product lines: Inspiron, XPS, and Alienware. The Inspiron range consists of the Inspiron Desktop, New Desktop, New Inspiron Compact Desktop: 3881, the New Compact Desktop, as well as the 24" New 27" All-in-One.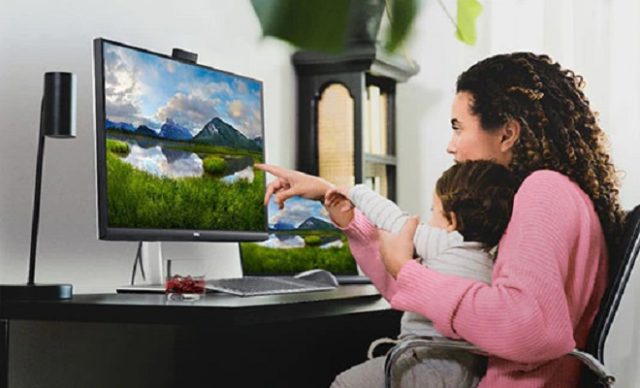 The XPS range of desktops consists of XPS Tower, Tower XPS Desktop, and the New XPS Desktop. The XPS Tower features a functional design that packs big power and an easy-open chassis for simple expandability and the addition of peripherals. The Tower XPS Desktop features powerful performance, a minimalist design, and a highly expandable chassis. You can upgrade the XPS desktop to suit your needs in terms of its memory and hard drive, and it comes with a 10th Gen Intel Core processor, either the i3, i5, i7, or i9. Memory can be upgraded from 8GB to 16GB, 32GB, 64GB, or 124GB according to your needs.
The new XPS Desktop offers infinite expandability, monstrous performance, and blazing-fast speeds, with 12th Gen Intel Core i3, i5, or i9 processors. It features a video card, expandable memory, and easy upgrades on the hard drive capacity.
Dell EMC Client Solutions: Displays & Peripherals
The two concepts of peripheral tools and central efficiency seem to be incompatible and mutually exclusive. With Dell EMC's range of peripheral tools, you can get more out of the devices linked up to your computer.
Let's start with monitors. It seems like a no-brainer, but bigger monitors mean better computing. With more space on your screen, you can see more windows, spend less time scrolling and minimise time spent looking for the programs you need. When it comes to monitors then, there are three things to consider: Size, display (such as the LCD display which is now standard), going widescreen, and if you should use dual monitors.
First of all, the old Cathode Ray Tube (CRT) monitors take up excess amounts of desk space and provide less viewing area and poorer resolution than flat-screen LCD models. LCD monitors take up less space, come in larger screen sizes, and generally use less power than CRTs. Widescreen monitors have been in vogue over the past few years, originally as a way to catch movies and HDTV shows in their original wide formats. Widescreen LCD monitors are an excellent way to get more on your screen and consequently, get more done.
With dual monitors, you get even more screen real estate by adding an extra monitor. You can customize how your screens are arranged with respect to your desktop. With dual monitors, you can easily manage your screens to better meet your computing needs:
Use your first monitor for your main tasks, and use your second for multiple tabs for reference materials.
Set your email and instant messaging windows on your second screen so you can work without abandoning your primary tasks.
Use the second monitor to preview or view items you're working on in your first monitor. You can use browse thumbnails on one screen while opening the ones you need to full pictures in the second.
Other peripherals include any devices that do not form part of your actual laptop, notebook, or desktop computer. Devices such as external surge protectors, docking stations, display splitters to project the same image onto multiple monitors, detachable multi-port USB dongles, detachable keyboards, mice, or external speakers – especially popular among gamers. Peripherals can even refer to power adaptors. Dell's range of Thin Client devices is external devices that can be connected to your laptop or desktop in order to boost RAM, storage, or graphics on your main device.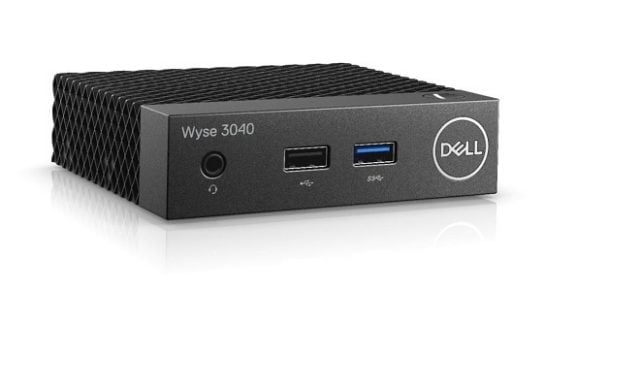 Unpacking PCaaS With Dell
Today's workforce relies on PCs and accessories to get work done anytime and from anywhere. Fully configured PCs that are ready to go must be deliverable to users wherever they may be. The technology experience employees have in the workplace has become a priority for organisations to attract and retain the best talent and stay competitive in their respective industries.
For IT departments, managing the day-to-day burden of minimising disruptions for users, ensuring the security of their networks, as well as managing the PC life cycle often leaves them with little time to invest in innovation and strategies that help drive business transformation. Additionally, IT departments have to take responsibility for the correct disposal of obsolete or defunct hardware.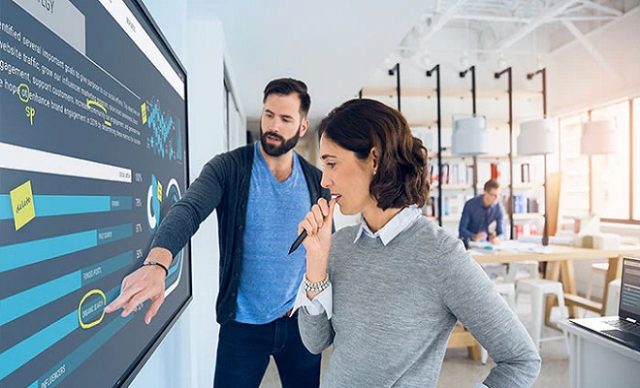 For these reasons and more Dell PC as a Service (PCaaS) simplifies PC life cycle management for enterprises. It combines hardware, software, life cycle services, and financing in one all-encompassing solution. All you pay is a single, predictable price per-seat-per-month through Dell Financial Services. This means that:
There are no up-front costs.
You pay one fixed monthly payment.
Your enterprise benefits from proactive, automated problem detection.
Your data is removed securely at the end of the device's term, and the old hardware is disposed of correctly.
Your employees receive new PCs every three or four years.
When Dell first introduced PCaaS in 2017, the PCaaS for Enterprise program was designed for businesses with 300 PCs or more. Recently, Dell introduced PCaaS for small to mid-sized businesses, extending it to support all small businesses with one to 299 PCs. When organisations use Dell's PCaaS, they get the benefit of a modernised employee experience while relying on a single provider to take care of all their IT needs, at one monthly price with no upfront investment. The shift from PC ownership to PCaaS is picking up pace—with 19% of the commercial PC market expected to be using a PCaaS model by 2022.
Dell Technologies On Demand
Dell PCaaS is part of the greater Dell Technologies On-Demand (DToD) family of consumption-based and as-a-service delivery models that bring greater choice, flexibility, and assurance to the entire IT ecosystem – from the edge and endpoints to the core data centre, to the cloud.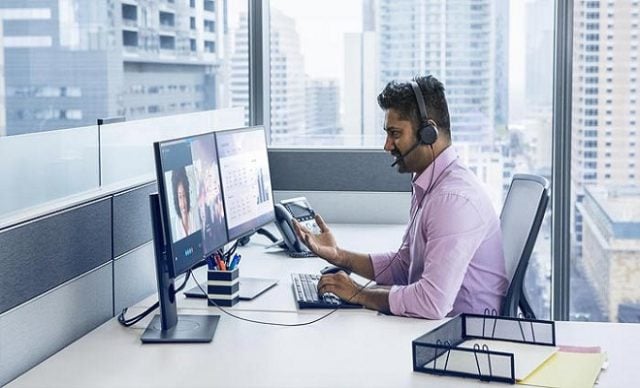 Dell EMC Client Solutions With Secure Connectivity
Dell's secure connect gateway 5.0 technology is the consolidated connectivity solution for the next generation. It is delivered as an appliance and a stand-alone application, such as SupportAssist Enterprise, providing a single solution for your entire Dell EMC portfolio of networking, data storage, and protection, supporting servers, hyper-converged, and converged solutions.
Some of the most prominent features of secure gateway 5.0 technology includes:
Insight into the most critical security issues for your remote, hybrid, or on-premise employee communications.
With remote access and secure, two-way communication between Dell Technologies and the customer's environment, issue resolution is faster.
A single installation and registration for the data center are all that is required.
With a new policy manager with advanced auditing and control features, continuous security management is in place 24/7.
Improved performance and scalability as the gateway can handle even more data and actions across your Dell EMC enterprise environment.
Dell EMC Client Solutions Group For Your Business
The aim of Dell CSG is to enable the digital transformation of its customers – big and small, through its portfolio of products and services. The company's CSG offerings include hardware, such as desktop PCs, notebooks, 2-in-1s and thin clients, software, including end-point security, and peripherals, such as monitors, printers, and projectors.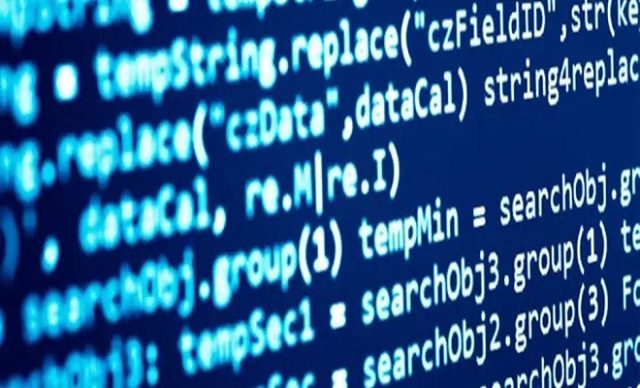 According to Scott Millard, Dell EMC's Vice President of Global Specialty Channel Sales, the future of the Dell portfolio is towards greater simplicity. The Dell Client Solutions program is an ongoing project meant to unfold over several years, continuously improving upon the existing portfolio while keeping an ear to the ground on ICT needs.
The idea of simplifying solutions is to extract the best features of the multiple products included in particular ranges and combine them into a single device for that particular purpose. For example, the Dell storage hardware portfolio currently consists of PowerStore, PowerMax, Unity XT, PowerVault, VMax, XtremeIO, PowerScale, ECS, Streaming data platform infohub, and ObjectScale. Each of these is custom-built for specific data storage needs and offers storage solution packages that are highly individualised to a particular context or need. The idea of integrating all of these packages into one single package, applicable to all data storage needs and contexts seems impossibly ambitious and unattainable.
Millard, however, maintains that, along with Dell's storage hardware partners that are already or will become part of the Dell Technologies Partner Program, such an outcome is indeed possible. With advancements in ICT over the past two decades tending to more and more diversified product offerings from different Big Tech companies, it may indeed be high time to turn that trend towards greater simplicity, unified solutions, and single, multi-functional devices that can handle everything currently being performed by a diverse set of products into a single, streamlined range of products.