When it comes to your network, do you feel like you are operating in response mode? Are you dealing with changing traffic patterns, settling for rigid and slow-moving proprietary solutions, struggling to maintain capacity? Is your network complex, and do you spend a lot of time simply maintaining it? If you answered "yes" to these questions, you're not alone. In this article we break down the building blocks of Dell Networking and why it's the smart choice for you and your business.
More than ever before, data communication and networking are providing innovative solutions to address social, environmental, and economic challenges by enhancing efficiency and enabling both intensified network usage and more well-informed decisions.
Data networks serve as a catalyst in the development of an open marketplace that is always available to any consumer of the digital infrastructure. But first, let us understand what digital networking concepts are.
Digital networks incorporate both digital switching and digital transmission. Digital networks have marketplaces, platforms, data networks, communications networks, and at the centre of it all, social media. A communication network provides an extensible, strategic platform that allows IT to streamline operations, reduce costs, detect and contain threats, and continuously align the network to business needs.
What Is Dell Networking?
The Dell EMC networking portfolio enables customers to meet the demands of modern workloads from the edge to the core to the cloud – today and tomorrow. Dell's vision of the new data centre networking model is an open ecosystem in which organisations can take their pick from innovative, industry-standard network applications, network operating systems and network hardware. Open networking solutions enable IT, managers, to build an application-agnostic infrastructure and simplify data centre management with standard automation tools and standards-based open platforms. Organisations can leverage open-source
tools and expertise to minimise costly engineering overhead and help reduce the time and effort required to design, provision and manage networks.
Edge
Maximise connectivity at the edge with integrated hardware and software solutions for SD-WAN and other complementary virtualised networking functionality.
Core
Integrate data centre switching solutions that meet the demands of modern workloads and virtualisation environments while greatly simplifying deployments and management.
Cloud
Power cloud implementations with PowerSwitch solutions integrated into HCI solutions and providing network configuration automation and OPEX savings.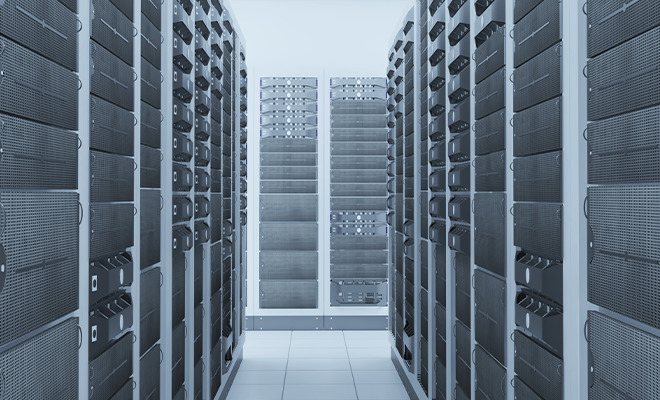 Why Dell Networking Is Worth It
While great strides have been made in the server and storage space in terms of, for example, virtualisation, convergence, and disaggregation, networks have been slower to follow suit. Traditionally rigid and proprietary, networks create a lot of extra work for IT admins who would like to spend more time innovating and modernising the network than responding to issues or maintenance demands. Dell Technologies is dedicated to changing that. On one hand, they're bringing something unique and differentiated – an open networking option – that is generating industry buzz and recognition. On the other, Dell is putting the brand, end-to-end offering, and global supply chain to work for your business and networking objectives.
Dell Technologies is keenly aware of the challenges that exist in the networking space and what must be done to address the limitations brought on by slow-moving legacy, proprietary networks. That is why Dell Networking positions itself within the market with the following:
Industry Leader With Dell Networking
The first vendor to offer the disaggregated networking model continues to disrupt the industry with software-defined storage, computing and networking.
Innovative Technology
Rapid execution model with a rich product pipeline that leads the industry in delivering networking systems with state-of-the-art technology.
End-to-End Solutions
Exceptional solutions encompassing best in class servers, storage and networking products with global services and reach.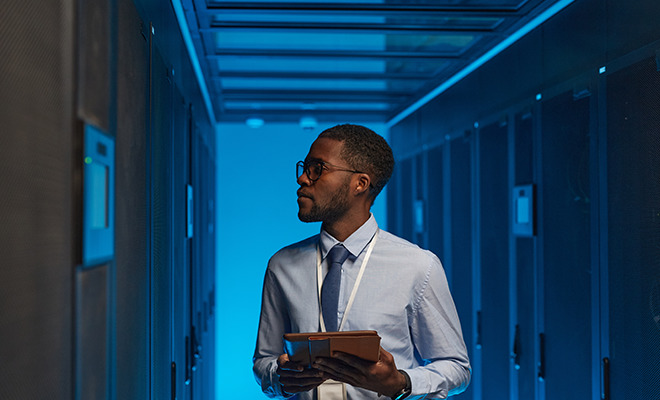 Types Of Dell Networking Solutions
Most networking vendors run systems with proprietary features and functionality. While this wasn't really a problem when you could patiently wait for the next system upgrade, the new reality is that you must move faster than proprietary systems with long development cycles will allow. All these factors have created greater demand for larger networks, networks that can scale faster and are more flexible and amenable to change.
Campus Chassis Switches
The Dell Networking C9010 network director is a next-generation, multi-rate capable modular switching platform designed for medium to large campus and mid-market data centre networks. Based on an innovative architecture that merges core, aggregation and access layers into a single network infrastructure, the C9010 acts as a single point of control for the C1048P rapid access node, resulting in a streamlined, centrally managed foundation for mission-critical applications.
Wireless Networking
Aerohive wireless solutions are designed for the next-generation campus network. Aerohive access points feature built-in distributed control technology that provides enterprise scalability, advanced BYOD and security features without the need for controllers. Manage your network of Aerohive APs and Dell Networking switches via HiveManager NG, a network management system that is available for public or private cloud deployment.
Open Networking
Dell Open Networking switch solutions are cost-effective and easy to deploy, providing a clear path to software-defined networking (SDN). Based on our dependable, award-winning Z-Series and S-Series switch hardware and featuring a choice of third-party OS and software options, these solutions give you the power to transform your network and accelerate data centre innovation with simplified, high-capacity network fabrics.
All Dell Open Networking switches support the open-source Open Network Install Environment (ONIE) for zero-touch installation of alternate network operating systems including feature-rich Dell Networking OS:
Dell Networking OS9: Dell's scalable L2 and L3 Ethernet switching with QoS and a full complement of standards-based IPv4 and IPv6 features, including OSPF, BGP and PBR (Policy Based Routing) support.
Dell Networking OS10: A Linux-based infrastructure operating system with initial enablement on open networking data centre platforms. OS10 is designed for modern and transitioning IT organisations moving towards a DevOps operational model where agility and infrastructure automation are critical.
Big Switch Networks: Big Switch Networks, Big Cloud Fabric and Big Monitoring Fabric products package technology components into fabric solutions, bringing Software-Defined Networks advanced feature sets at competitive price points.
Cumulus Networks: simplify data centre operations by delivering operating system products that run on industry-standard Ethernet switches, converging networking into the architectural and supply chain model of compute and leveraging hundreds of existing management, automation and monitoring tools.
IP Infusion: The de facto standard for software-defined networking. For more than a decade, tier one and two network equipment manufacturers (NEMs) have relied on IP Infusion's OCNos® network software platform to bring products to market faster, improve ROI, and differentiate from competitors.
Pluribus Networks: A leader in performance-oriented network virtualisation for private and public cloud data centres, Pluribus Networks transforms how IT administrators deploy applications to realise productivity gains and enable new business models.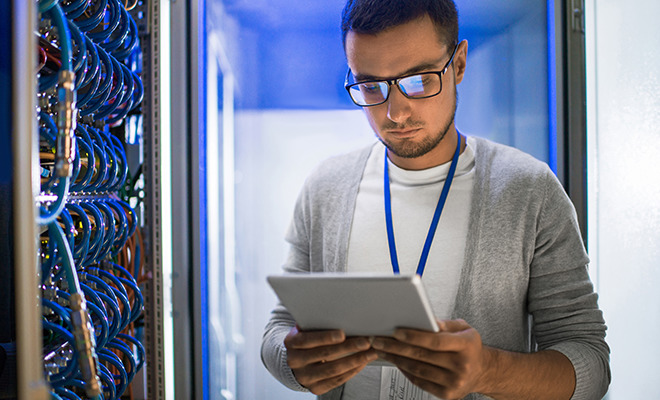 Dell Networking Brought To You By Tarsus Distribution
Network modernisation is the ultimate objective. But we understand that you don't want just any solution. You want an enterprise- or telco-grade network that is proven to scale and grow with your business – that's customised for your specific needs, easier to integrate and manage, and fully supported by the Dell Technologies brand. Working together, let's take your network to the next level. Where you can integrate more easily with other systems and have the capacity to address tomorrow's traffic patterns. Where you can support the adoption of new technologies, new workloads, and applications. Where you can automate and simplify network management, removing the stigma of network complexity moving forward. And, most importantly, where you are open to new technologies, new shifts – and, of course, new possibilities.
When you're ready to strengthen an existing network or build a new open architecture, Tarsus Distribution can help you make informed and confident decisions. Our consultants can analyse your multi-vendor environment and deliver a comprehensive report and action plan to improve network performance.