Today's approach to PC life cycle management (PCLM) is a siloed and very manually intensive process for IT leaders. In fact, the survey revealed that 81% of IT has to manage the PCLM of devices before the process reaches the end-user. What's even more surprising is that 53% of the challenges take place during the procurement and onboarding phase. In this article, we take a look at Enterprise Computing with Dell Infrastructure Solutions Group (ISG).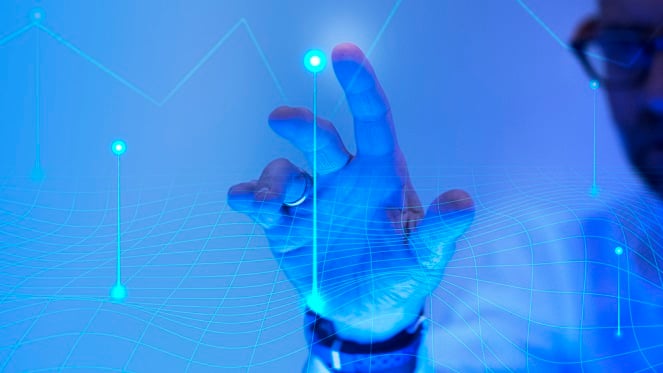 With IT becoming more involved and integrated within the wider business, it's important for IT to step away from device management in order to fulfill its role as a business partner.
What Is Enterprise Computing?
In a nutshell, enterprise computing is the use of technology, information systems, and computers within an organisation or business. Personal computing is the use of technology by an individual for business or personal activities.
Enterprise computing is sometimes sold to business users as an entire platform that can be applied broadly across an organisation and then further customised by users within each area. This means the analytics, reporting, database management and other applications are standard across the system, while the application packages being used and the data being accessed in each area will be different. In this sense, enterprise computing is a departure from finding single software solutions to specific business problems, such as inventory or accounting software. Instead, enterprise computing is intended to offer integrated solutions to these problems
Dell Enterprise Computing For SMEs
There is little doubt that technology capacity spurred innovation, created new efficiencies, and helped drive the nation's economy to new levels of global competitiveness in the past 25 years. Analysts predict that this trend to continue into the foreseeable future. What began in corporate environments as opportunistic experiments in desktop computing has evolved into a more orderly and disciplined process – often referred to as "enterprise computing" – for delivering massive amounts of computing power to the desktops of nearly every knowledge worker in the country.
Two critical forces led to the development of a framework known as enterprise computing:
1. As desktop computing became critical to the daily operations of the business, protecting the continuity and security of computing services became equally critical.
2. As the cost of desktop computing rose with the proliferation of desktop computers, a set of "best practices" controlling costs came into widespread acceptance.
When organising the IT structure of your business, an important step is to look at your IT needs from a high-level point of view. Do your future plans require the ability to scale and be nimble, or do you expect slow growth in the future? If you are looking to grow fast, cloud infrastructure and networks are becoming more popular because they allow for greater autonomy in the organisation.
Dell EMC sells data storage, information security, virtualisation, analytics, cloud computing and other products and services that enable organisations to store, manage, protect, and analyse data.
A Scalable Enterprise Computing Architecture
Since scalability is a fundamental requirement for supporting a growing organisation, it needs to be an essential ingredient in how its enterprise application vendors build their products. That said, there are fundamental differences between different types of applications, and their scalability capabilities need to reflect that. Business-critical enterprise applications like financials and HCM must be able to keep pace with overall enterprise growth and change, but in some cases, they have vastly different types of requirements. The ability to rapidly adjust capacity is one of the prime benefits of enterprise computing. It enables users to immediately adapt to changes in size and/or usage needs. In a cloud environment, applications are responsive to users in a way that traditional software can't be.
The Scalable Enterprise Computing (SEC) architecture from Dell, the No.2 server provider in the U.S. and the No.3 server provider worldwide, uses clustered Dell PowerEdge servers and Dell PowerVault storage products as the core building blocks for creating a standards-based computing system that can run mission-critical applications such as web hosting, Intranet and Internet and e-commerce applications, online transaction processing, decision support, and parallel database applications.
Computing infrastructures built using the SEC architecture can deliver the system up-time, data integrity and system performance benefits required for mission-critical applications. These benefits are achieved through technology that automatically balances workloads between servers, creates hardware redundancy throughout the system, enables fast server-to-server communications for performance scalability across multiple servers within a cluster, and offers multi-node clustered systems management.
Dell Endpoint Security
The number of end-users who are working remotely and on the go has increased exponentially. With breaches now happening both above and below the OS, you need intelligent solutions that prevent, detect and respond to threats wherever they occur.
As your workforce evolves, data is being used in more places with more devices, which leaves it vulnerable to new risks. Supporting mobility, connectivity, and flexibility are critical to your business, but so is security. And doing so is becoming increasingly difficult.
Endpoint Security Services provide the personalised, expert guidance you need to identify risks, implement solutions and prevent future threats with confidence. Get the most out of your security investments to protect the data and devices that are essential to your business.
Key benefits of Dell Endpoint Security Services:
Understand what unique threats and vulnerabilities your organisation faces
Confidence that your security solutions are implemented and working properly
Reduce the complexity and cost of managing endpoint security
Freedom and peace of mind to focus on other strategic initiatives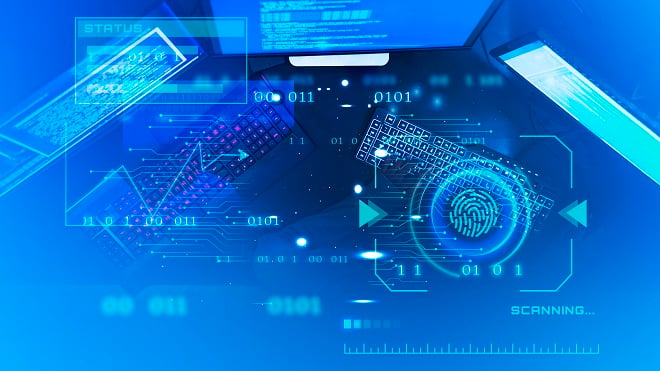 Why Is Endpoint Security Necessary?
Anything that your employees use to communicate with one another and share data can also be vulnerable. Endpoint security management is the policy you create to ensure all the endpoint devices in your network maintain certain levels of security and safety.
The five most important reasons why endpoint security is necessary:
More people working remotely
Endpoints are easy targets
Prevent data loss
Maintain network integrity
Constantly evolving threats
ProSupport From Dell
With more employees now working from home, we are standing by to help you provide uninterrupted system productivity and a seamless end-user experience. Whether you need a little IT support or a lot. Support Technologies Services extend your IT team, enabling you to address issues before they impact your business. A strong foundation of artificial intelligence (AI), machine learning and data analytics will change the way you look at saving time and increasing availability.
What Dell ProSupport does:
Support Services are built on a foundation of leader artificial intelligence (AI), machine learning and data analytics.
Extend and enable your IT team, to address issues before an impact to your business.
Take the "break" out of "break-fix."
Advanced Support For Software
Do you need a higher level of support to help deploy, configure and quickly address issues that may arise with your Dell endpoint security software? Advanced Support for Software provides you with direct access to a dedicated, highly-trained security software expert who will support you and all of the Dell endpoint security software products in your environment. Your dedicated expert will help ensure your software is up-to-date and help prevent common, known issues that can put you and your end-users at risk. When you purchase Advanced Support for Software, you will have peace of mind knowing that you have someone to rely on for quick issue resolution in addition to 24x7 access to our team of ProSupport for Software technicians.
Key benefits include:
Easy access to your dedicated security software expert
Strengthen your IT environment through frequent security validations from your highly trained expert
Improve upcoming software enhancements by sharing your ideas for future releases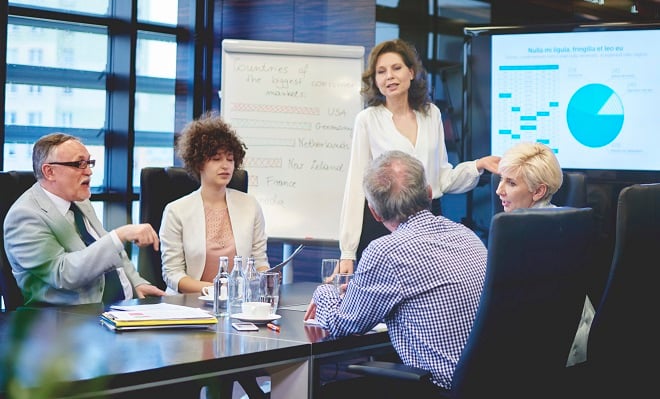 ProSupport Plus
You and your employees need to feel secure in your selection of end-user hardware. Your end-users are entrusted with your business strategy, and they need access to expert support to keep up with business momentum.
With access to the right support for mixed environments, your IT staff and Dell can set the stage for greater growth and innovation by ensuring that all software and hardware vendors are actively participating in the resolution of problems, conquering the complexity you now face.
ProSupport Plus includes:
24x7 priority access to hardware and software experts.
Next business day onsite repair after remote diagnosis.
Proactive monitoring, automated issue detection, failure prevention, notifications and case creation enabled by SupportAssist.
Repair for accidental damages caused by surges, drops or spills.
Keeping a hard drive after replacement to ensure data security.