Enabling access to a reliable and secure network throughout the office is vital for many companies. Setting up a business office network enables your various computers to communicate both with one another and with other devices via the Internet. In this article, we take a look at how businesses can grow with Dell Networking, no matter their size.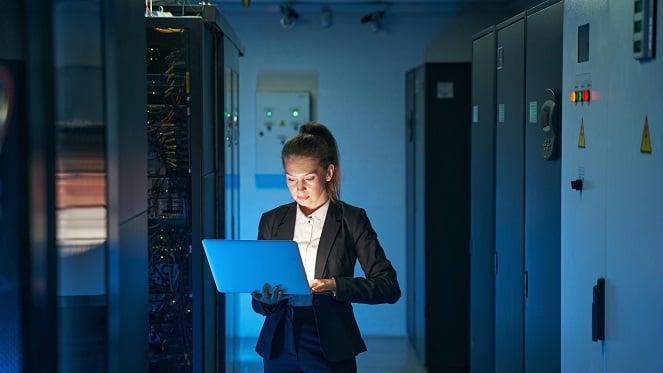 Covered In This Article:
Why The Need For Networks?
Making Data Management Easier
Dell Network Fabrics
Deliverable Network Architecture
Affordable Disaggregation

Why The Need For Networks?
A network is a central storage unit for all your business files and makes it easier for users to organise and store files. Computers on the network can access files for use, sharing and modification.
Computer networks bolster cyber security and help prevent malware. Users on the network can change their passwords regularly in order to access files on the server. You can configure your server to grant specific access levels, so users can only access the files you want them to.
Networks allow you to save and share resources like laptops, printers and tablets. This does away with the need to e
mail files, copy them to USBs or buy each workstation a printer. Instead, users can save, change, copy and print any file from any device connected to their business network.
You need a network for hybrid or remote working, which is the popular choice in our post-pandemic world. Users can be productive from anywhere in the world with an internet connection.
Networks save you money on software expenses. Storing software on a server means users can use it there, without you having to buy multiple licenses for every user or workstation.
Networks give you the choice of working with your preferred manufacturer, so you can have your vendor agnostic server set up to support Microsoft, Apple or Android operating systems.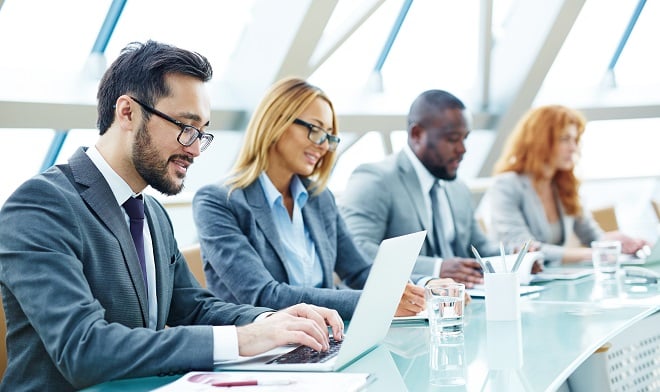 Making Data Management Easier
As the ingress of the world's data becomes a flood, shoring up IT infrastructure and networks to stem the tide's overflow has become non-negotiable. Preparing solutions for potential pain points in computer networks is key in preventing bottlenecks in network traffic.
But network adoption of disaggregation, convergence and virtualisation has lagged behind server and storage innovation.
Enter predictive network technology, the force behind network operations transitioning from reactive to proactive modelling when it comes to addressing potential network problems.
By harvesting network telemetry data, learning patterns and predicting networks issues, predictive networks free up the world's super-connected digital highway for the future of:
Extreme performance specialised networks
Networks of networks
Networks-as-a-service
Dell's open network option delivers scalability and agility in open, disaggregated solutions. It lets you select your preferred hardware, software and operating systems to go with your data centre and edge needs.
Driven by automation and innovative management tools, Dell's open network technology streamlines processing power in changing work conditions. No more labour-intensive and error-prone command line interface management, or slow and proprietary networks.

Dell Network Fabrics
Instead, enjoy Dell's open networking and its hyper scalable, cloud-ready data centre network fabric, using Software for Open Networking in the Cloud (SONiC) OS. Enterprise SONiC Distribution by Dell Technologies is perfect for large-scale environments, built around architecture which is containable with standard-based APIs. It has a wide choice of native networks, applications and OSs like SmartFabric OS10 software.
Dell's EMC Fabric Design Center, Dell EMC SmartFabric Director, and Dell EMC OpenManage Enterprise add to Dell's extensive network offerings.
Dell delivers a broad spectrum of Ethernet switches for Cloud, Edge or Core use. The Dell EMC PowerSwitch portfolio allows you to easily move to a software-enabled data centre, while the Dell EMC Virtual Edge Platform (VEP) and the Dell EMC SD-WAN Solution powered by VMware are great platforms for remote working because they use already existing broadband setups. With VEP, you can interchange components like virtual firewalls and acceleration tools.
Dell helps prevent silo working with cutting-edge data automation development, for example, Red Hat® Ansible® and cloud-based SD-WAN solutions. The Dell EMC Networking SmartFabric OS10 with SmartFabric Services automates most of the network configuration needed for VxRail.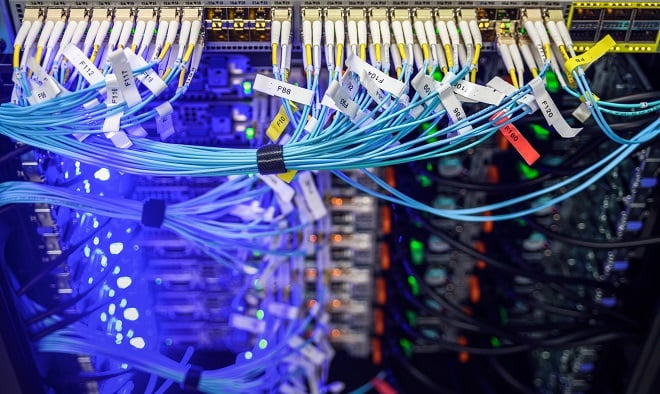 Deliverable Network Architecture
Dell provides a single network platform which incorporates security, self-healing, analytics, remediation, device provisioning, automation and assurance. Dell microservices deploy modular components to do away with interdependence and improve scalability, deployment, and maintenance through issue isolation and resolution.
Developers are thus able to link building elements using common application programme interfaces (APIs). Software groups can focus on a single component in isolation as the need for coordination across teams is lessened.
Management, visibility and IT operator control is strengthened by the cloud-native style of networking across campus, branch and emote work. Network agility and scale-out is improved by containerised operating systems components.
Open API design leverages Linus-based open source and a central management core to minimise operation expenses.
Affordable Disaggregation
A centralised management framework and open API design leverages the latest Linux-based open-source architectural components to ease management and lower operating costs. Dell's partnerships with Dorado, Augtera Networks and VMware enable software-defined data centres through open switching and edge-enabled platforms.
Dell offers standard-based NSOs with the benefits of disaggregation and affordable cost of ownership. Investment compatibility is steadied across all data environments and is compatible with Linux apps and tools. Dell's open switching serves white-box economic benefits with a globalised sales and support footprint.
The company's Virtual Edge Platform (VEP) solutions support SD-WAN offerings like firewall, cloud on-ramp, and WAN acceleration. VEP is built for purpose and has a compact footprint, compatible with various software platforms.
Dell's SmartFabric Services automate and simplify network deployment, Day 2+ operations, and lifecycle management. VMware NSX reduces complexity by combining physical and virtual network infrastructure. APEX IT consumption services ease Day 0 and Day 1 network management and treats infrastructure as an operational expense line, and delivers continuous integration and delivery (CI/CD) models.
Dell Ethernet Switches
Selecting and buying an Ethernet switch or network switch can be quite a task for many people as there are so many options: speed; Ethernet versions; number of ports, managed and unmanaged and a host of other points to take into consideration. There are many things to look at: the number of devices the Ethernet switch needs to link to; the speed of data; whether the switch needs to power remote devices; whether the ethernet switch is managed or unmanaged; size; heat dissipation; power requirements; and many more.
The Dell networking portfolio enables customers to meet the demands of modern workloads from the edge to the core to the cloud – today and tomorrow. These ethernet switches give you control at the:
Edge: Maximize connectivity at the edge with integrated hardware and software solutions for SD-WAN and other complementary virtualized networking functionality.
Core: Integrate data centre switching solutions that meet the demands of modern workloads and virtualization environments while greatly simplifying deployments and management.
Cloud: Power cloud implementations with PowerSwitch solutions integrated into HCI solutions and providing network configuration automation and OPEX savings.
Make the switch anywhere you need it, from the edge to the core to the cloud. Dell ethernet switches are designed for architectural agility and flexibility to help data centres smoothly migrate to a software-designed data centre.