When it comes to your networking solutions, do you feel like you are operating in response mode? Are you dealing with changing traffic patterns, settling for rigid and slow-moving proprietary solutions, or struggling to maintain capacity? Is your network complex, and do you spend a lot of time simply maintaining it? If you answered "yes" to these questions, you're not alone.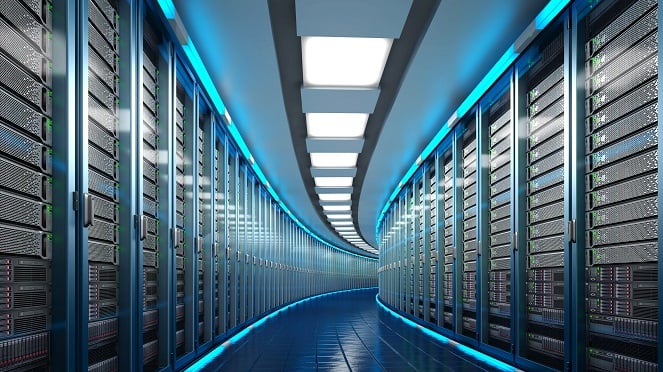 For years, network traffic patterns were somewhat predictable, but that is changing. The global pandemic brought work from home mandates and massive shifts in network traffic. Instead of operating from a central location within the network, your employees – now working remotely – are accessing applications and files within your data centre from outside locations. This puts an increased load on your network. If you have any questions about networking solutions, click here to view our most frequently asked questions about this subject.
Covered In This Article
Dell Networking Solutions
HPE Aruba Networking Solutions
Dell Networking Solutions

Managing IT at or beyond the edge of traditional corporate networks has been an important subject for years, especially among businesses that employ remote/branch offices (ROBOs) and mobile workers. But edge computing as a separate entity has gained relevance and momentum during the past half-decade due to the evolution of complementary technologies, including Internet of Things (IoT) offerings and increasingly powerful wireless services.
It is both logical and natural that vendors move ahead to support the edge computing needs of corporate customers. In fact, the new edge-focused solutions and services announced recently by Dell Technologies and key partners offer interesting examples of what businesses can expect and should be looking for. Let's consider Dell's solutions in more detail.
Edge
Maximise connectivity at the edge with integrated hardware and software solutions for SD-WAN and other complementary virtualised networking functionality.
The new edge computing offerings Dell announced include:
Dell EMC VxRail satellite nodes are compact versions of the company's signature hyperconverged computing infrastructure (HCI) appliances that extend VxRail's operational model and efficiencies to edge sites. VxRail satellite single-node deployments do not require vSAN clusters and are designed to help automate day-to-day operations, such as life cycle management and monitoring from a centralised location without the need for local technical and specialised resources.
Dell Technologies Validated Design for Manufacturing Edge with Litmus is designed to help businesses connect, manage and orchestrate disparate industrial edge devices, data and applications across environments from factory floors to enterprise clouds – with no programming required. For example, in manufacturing environments, the new offering (with the aid of Litmus Industrial IoT edge platform) can help customers proactively repair equipment before it fails, improve production quality and save costs with real-time data analytics and centralised device management.
Dell EMC Edge Gateway is a 5G capable, fanless solution powered by 9th Gen Intel Core processors. The new Edge Gateway can work in industrial environments and withstand temperature ranges from minus 4F to 140F, helping companies securely connect and gain insights from multiple edge devices across disparate OT and IT environments. Designed to provide valuable insights, the new offering can run localised data processing and analytics, thus reducing data collection and processing pain points. Dell EMC Edge Gateway solutions are available direct to customers and through OEM engagements.
Dell EMC Streaming Data Platform (SDP) utilises GPU optimisation to ingest streaming video in lower latency and frame rate environments and support real-time analytics on Dell EMC VxRail and PowerEdge servers. Dell EMC SDP can run lightweight workloads on a single core using a new edge bundle, so customers can start small and scale video analytics based on their practical or IT needs.
Latitude 5430 Rugged and Latitude 7330 Rugged Extreme laptops are the latest generation of Dell's well-regarded line of ruggedised laptops which are designed to withstand harsh environments and use cases, and maintain the highest levels of performance and connectivity. According to Dell, the Latitude 5430 Rugged is the industry's lightest, most-powerful 14-inch semi-rugged laptop. Its 5G capabilities means the Latitude 5430 Rugged is ready to work from anywhere. The Latitude 7330 Rugged Extreme is the industry's smallest 13-inch fully-rugged laptop. Designed to deliver full performance in the most extreme environments, the Latitude 7330 Rugged Extreme's 5G-capabilities means that users can work from virtually anywhere.
Dell Technologies Bare Metal Orchestrator In a separate but edge-related announcement, Dell unveiled its Bare Metal Orchestrator, a software solution designed to allow service providers, including telcos to automate the deployment and management of hundreds of thousands of servers across geographic locations to support ORAN and 5G deployments. The new offering is the first solution from its Project Metalweaver initiative, which integrates Dell infrastructure solutions with VMware's Telco Cloud Platform and Red Hat OpenShift. Bare Metal Orchestrator offers CSPs the tools to discover and inventory servers, bring them online and deploy software, regardless of where they reside in the network.
Integrate data centre switching solutions that meet the demands of modern workloads and virtualisation environments while greatly simplifying deployments and management.
Make the switch anywhere you need it, from the edge to the core to the cloud. Designed for architectural agility and flexibility to help data centres smoothly migrate to a software-designed data centre. Dell offers a range of core ethernet switches, edge platforms and network operating systems.
Cloud
Power cloud implementations with PowerSwitch solutions integrated into HCI solutions and providing network configuration automation and OPEX savings.
Organisations are adopting multi-cloud to get the best of breed capabilities they need to support their applications and data. But a siloed approach to multi-cloud often comes with real trade-offs, including operational complexity, inconsistency, and security risk.
Dell Cloud On Demand is an enterprise-class, infrastructure-as-a-service (IaaS) solution hosted in a secure Dell data centre. vCloud provides the software, hardware and services that enable your organisation to transition existing VMware virtualised workloads to the cloud. Cloud consulting services from Dell can help you devise your own cloud computing strategy by providing the following key services:
Workshop — An introduction to Dell cloud methodology, solutions and best practices
Assessment — An analysis of your current business processes, applications, operations and infrastructure
Design — Detailed development of a best-practice-based plan for cloud computing
Implementation — Deployment of your cloud solution to your computing environment.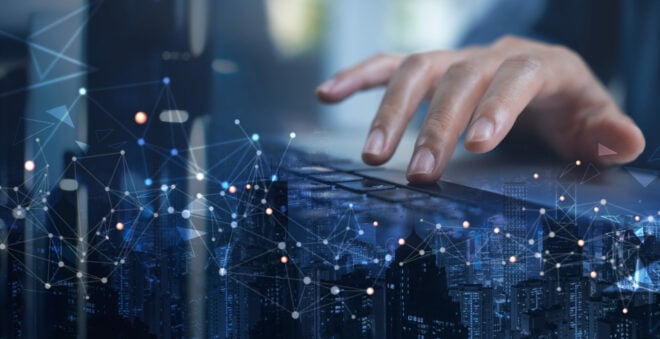 HPE Aruba Networking Solutions

The technology market undergoes a major transition about once every decade. The last two decades were centered on delivering ubiquitous mobility followed by the move to cloud-based applications. We are now entering an era of data analytics driven by IoT, AI, and automation supported by computing and modern networking solutions to power a new breed of applications and workloads that work in concert with the cloud but that operate at the edge.
Aruba, a Hewlett Packard Enterprise company, is a leading provider of secure, intelligent networks that enable customers to thrive and deliver amazing digital experiences in the mobile, IoT, and cloud era.
To address the varying business and technical requirements of organisations looking to harness the power of the Intelligent Edge, Aruba has expanded its consumption and procurement options. These include network as a service through HPE GreenLake or customers can procure Aruba ESP with flexible financing options via HPE Financial Services. For example, customers can acquire the technology they need today and pay only 1% of the total contract value each month for the first eight months, deferring over 90% of the cost until 2021.
Aruba's expertise and approach with AI-based solutions, like NetInsight, represents a pragmatic path for us to analyse and then act on the insights we capture.
HPE Aruba Offers:
Streamline network operations,
Centralise network management from the cloud,
Identify and resolve problems with AIOps
Eliminate downtime with enhanced cloud security and reliability.
Aruba Central
Aruba Central is designed for enterprise customers who need to simplify the deployment, management, and optimisation of their network infrastructures. It streamlines complex network operations – like user onboarding and device deployment – with zero-touch provisioning and simple setup wizards. Centralised monitoring and control allow IT departments to manage, maintain and analyse networks, devices, and clients from a single pane of glass, helping your customers save time and reduce complexity.
AI-based insights provide real-time visibility and alerts regarding what's happening across the infrastructure. When a problem occurs, Aruba Central quickly identifies and resolves the issues, ensuring reliable, uninterrupted network operations. Moreover, thanks to a web-scale database design capable of handling large volumes of data and secure HTTP connectivity, the Aruba Central platform delivers robust protection and the highest possible availability, ensuring minimal downtime and interruptions.