Microsoft 365 and Surface deliver the experiences employees love, the protection organisations demand, and the flexibility for teams to work their way. In this article, we take a look at the synergy between these pieces of hardware and software under the Microsoft umbrella.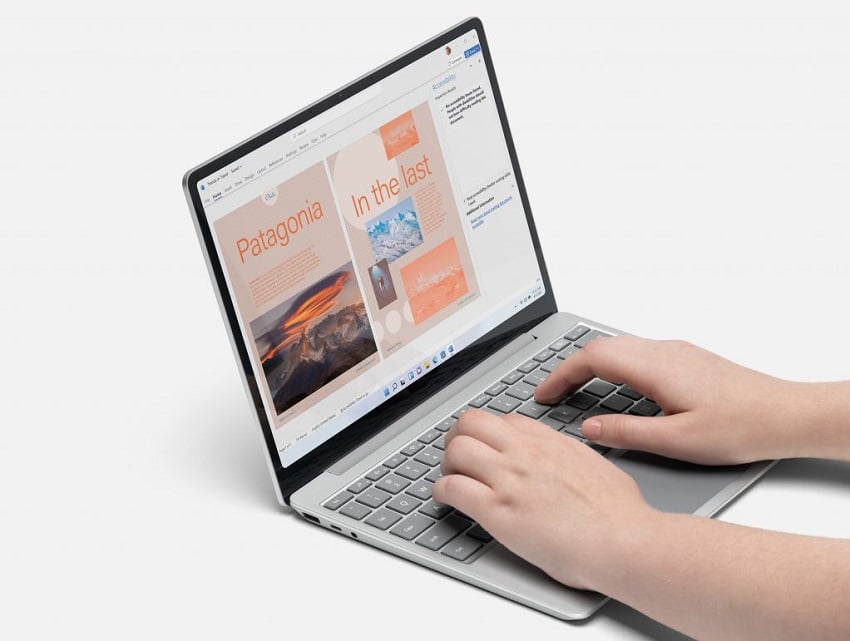 Covered In This Article:
Unpacking Microsoft 365
An Office On The Move
Modern Management With Surface and Microsoft 365
Unpacking Microsoft 365
As you will know, software companies have been steadily moving their products to the cloud in recent years, including Microsoft. This is why the tech giant decided to upgrade its office software offering. Microsoft 365 is portable, flexible and has a powerful range of office applications.
Here are some of the more common Microsoft 365 features:
Office Apps
Access: an information management tool, or relational database, that helps you store information for reference, reporting and analysis.
Excel: a software program created by Microsoft that uses spreadsheets to organize numbers and data with formulas and functions.
Exchange: is Microsoft's email, calendaring, contact, scheduling and collaboration platform.
Intune: a cloud-based service that focuses on mobile device management (MDM) and mobile application management (MAM)
OneDrive: online personal storage that you get when you set up a Microsoft account to use services such as Outlook.com or Xbox
OneNote: is an app that is designed for research, note-taking, and information storage.
Outlook: This allows you to send and receive email messages, manage your calendar, store names and numbers of your contacts, and track your tasks.
PowerPoint: a powerful slide show presentation program.
Project: a project management software that's used to create schedules, and project plans, manage resources and keep track of time.
SharePoint: provides a rich collaboration environment where people inside and outside your organisation can work together, co-authoring documents, and so on.
Teams: a collaboration app built for hybrid work so you and your team stay informed, organised, and connected – all in one place.
Visio: lets you transform complicated text and tables that are hard to understand into visual diagrams that communicate information at a glance.
Word: a word-processing program, designed to help you create professional-quality documents.
Microsoft products work on practically any device you could imagine. However, the Surface is the only device actually made by Microsoft developed alongside Windows and Office 365. New features and updates will always work on your Surface – because they were made to.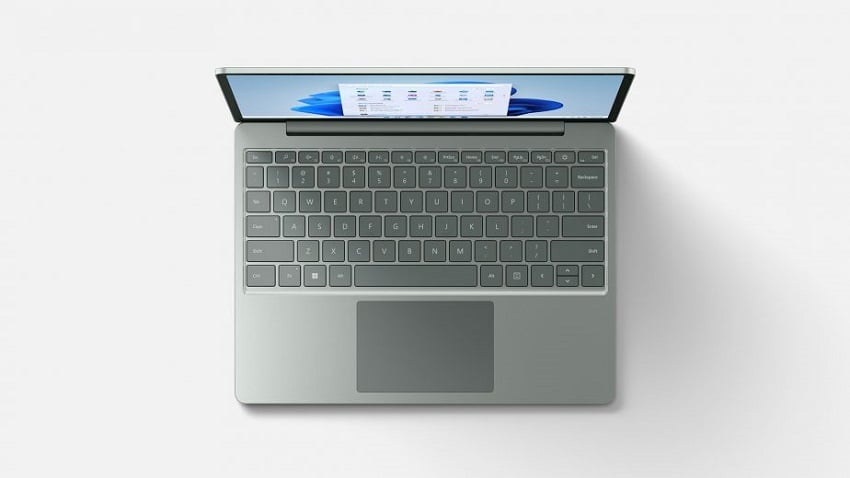 An Office On The Move With Microsoft 365
Whether you choose to buy a Microsoft Surface Pro, Go or Laptop, you know that you are getting a device that will provide all-day battery power, include high-quality communication components, and make use of a powerful processor and high-performance chip sets, no matter where you are. When you use Microsoft Surface for business, you gain an optimised, scalable, and inherently secure solution that enhances your workforce in more ways than one.
Microsoft Surface offers businesses on the move:
Agility
Transforming seamlessly from laptop to tablet, Microsoft's 2-in-1 Surface devices provide the versatility that your staff needs to work in the way that makes them most productive.
Connectivity
Designed to keep your teams online wherever they may be, Microsoft Surface devices are equipped with mobile connectivity as well as a wireless network and ethernet support.
Productivity
Multi-touch screens and all-day battery life, along with software to match it across the Microsoft range, including the 365 suite, mean that you can boost productivity across your team.
Security
Every Surface device comes pre-configured with security software that makes it both secure and easy to deploy, manage and repair without an IT technician being needed on-site.
Collaboration
Crystal-clear audio and video features make meetings a pleasure, while Microsoft apps, including Whiteboard and Surface Hub, mean that collaboration becomes easy and efficient.
Microsoft knows that technology needs to move forward with you, which is why they've developed versatile and dynamic devices that can adapt to your environment and your way of working, no matter where you are.
Optimised Experiences With Microsoft 365
Microsoft 365 and Surface is a unified platform delivering every Windows security feature*. All Surface portfolio devices ship with a custom-built camera, designed for Windows Hello. Windows Defender is built-in and needs no extra agents to be deployed, simplifying management and optimising device start-up. The true out-of-the-box experience. Autopilot and MMD enable zero-touch deployment and management, wherever users are.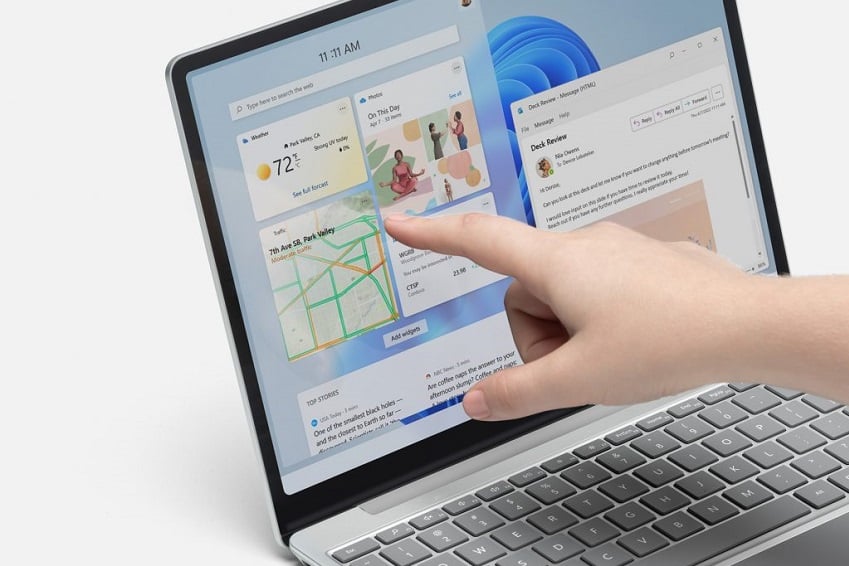 Modern Management With Surface & Microsoft 365
A Microsoft 365 subscription comes with a set of admin roles that you can assign to users in your organisation using the Microsoft 365 admin centre. Each admin role maps to common business functions and gives people in your organisation permission to do specific tasks in the admin centres.
If you need help with the steps in this topic, consider working with a Microsoft small business specialist. With Business Assist, you and your employees get around-the-clock access to small business specialists as you grow your business, from onboarding to everyday use, including managing Microsoft 365 subscriptions across multiple Surface workstations.
Giving Power Back To IT
With this in mind, the Microsoft Surface family of devices comes with its own rollout and deployment functions that can be controlled and operated by administrators.
Remove power to the components so the operating system doesn't know it exists. IT administrators can disable hardware elements at a firmware level such as mics, USB ports, SD card slots, cameras, and Bluetooth which removes power to the peripheral.
Device Firmware Configuration Interface (DFCI) enables IT managers to control a Unified Extensible Firmware Interface (UEFI) via Microsoft InTune, for simple remote management. Windows Defender Credential Guard uses virtualization-based security so that only privileged system software can access it. By enabling Windows Defender Credential Guard, you get hardware security, virtualization-based security, and better protection against advanced persistent threats.
Surface is designed with physical security in mind without compromising on build quality. Removable drives mean greater control over data retention.
Every Surface and Microsoft 365 component, from firmware to Windows operating system is delivered by Microsoft. With a purpose-built UEFI and Windows Update for Business that responds to evolving threats, end-to-end protection is secure and simplified.