All around the world, mobile ICT is evolving the office environment of banks, insurance companies, other financial services companies, and businesses of various types by increasingly replacing outdated, bulky desktop computers with lightweight, portable hybrid devices so their employees can work productively wherever they are. While some employees only need the basic processing and storage capabilities for use with the standard Microsoft Office suite of applications, internet access, and email, many workers in the financial services, industrial, and infrastructure sectors need greater processing power and storage capabilities to support the computationally intensive formulas, data analytics and apps that are necessary for their work.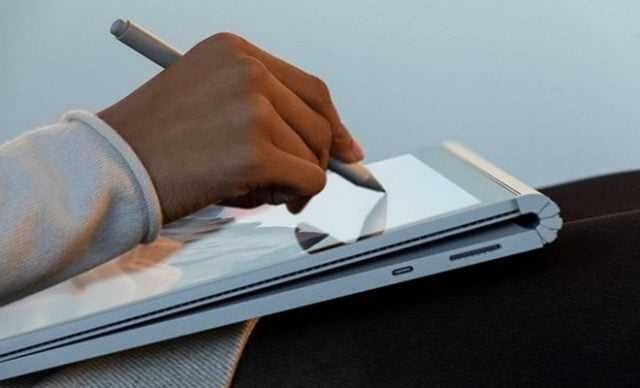 Even before the massive decentralisation made necessary by the global COVID-19 pandemic in 2020, offices—and workers—around the world were becoming increasingly mobile, working either completely remotely, in hybrid working arrangements, and of course in the field at times. Big Tech companies such as Microsoft responded to this changing landscape of work and life by developing a wide variety of mobile devices to cater to the needs of any type of user, whether they need only the basics or more advanced capabilities in their computers. Microsoft's Surface for Business range includes several notebooks, laptops, and 2-in-1 devices to keep your business and your employees going at an optimal pace, regardless of where they are working from.
Covered In This Article
Evolving the Office into A Forward-Thinking Business Hub
Key Features of Microsoft Surface for Business
Evolving the Office with Uninterrupted Virtual Integration
Connectivity that Creates Unified Business Hubs Across Multiple Locations
Evolving the Office with Secure Connectivity, Data Collection, and Exchange with Microsoft Surface
IT Pro Resource And Microsoft Protection Plans
Evolving the Office by Selecting Appropriate Surface Devices
Evolving the Office into A Forward-Thinking Business Hub
According to the theory of a "growth mindset" originally proposed by Stanford psychology professor Carol Dweck, intelligence and skills are not static attributes that individuals are either born with or without. Instead, she proposes that these attributes are malleable and variable over time, given the right environment and positive guidance or interaction with leaders, teachers, and peers.
In the context of business, positive leadership and effective communication are of course key variables, but of equal importance are the tools and technologies that people can access and learn to use to their full potential. This is where innovative technologies – from devices to applications – come into the picture to keep your business on the edge of the latest technology to optimise functionality, versatility, and ultimately the quality of the output from employees. No matter what is required by an enterprise or its employees, the Surface family of devices and applications offer solutions that unlock productivity, collaboration, participation, and innovation that drive businesses to greater gains in their competitive advantage in the respective markets they engage in.
With so many options to choose from across the Surface range, it might seem tricky to find the device that's the right one for your specific needs. Especially for workers that require advanced capabilities in their computers, the solution would be to have a powerful machine that is lightweight, easy to transport, and packs a punch… something that is anything but ordinary. The new generation of Microsoft Surface mobile devices tick all those boxes and are the fastest machines the tech company has ever shipped.
Key Features of Microsoft Surface for Business
With the multi-functional, highly adaptable, and user-enabling features that are standard to the Surface family of devices and applications, business leaders can transform their teams – and the ultimate success of their business – by encouraging creativity and innovation, building and communicating common goals, and making working activities and tasks as flexible and dynamic as the lives of employees.Multiple workspace options—from home, the field, to the office—is what the current trend to evolving the office is all about.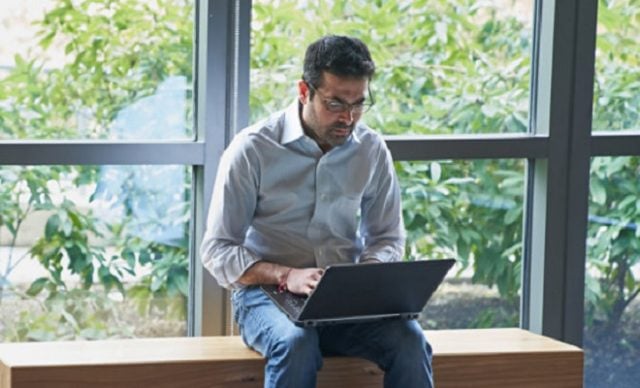 Evolving the Office with Uninterrupted Virtual Integration
Collaboration stimulates creativity, drives productivity, and fosters a sense of community amongst employees, regardless of whether they are working in an office or remotely. The powerful capabilities of the Surface range have the ability to connect remote workers so effortlessly that they can communicate and collaborate just as if they were physically in the same office space. With a centralised network that links multiple devices from multiple locations into a single hub of activity, the various applications that comprise the Microsoft ecosystem of devices make evolving the office through networking, connectivity, and sheer computational superiority simple and effective.
The Surface for Business range offers exciting collaboration features such as:
Streamlined communication with Microsoft Teams;
Seamless integration with Office 365 for Business, Windows 10, or Windows 11;
Secure, connected network nodes so in-tune with each other that they form a unified office hub that just happens to be dispersed across multiple locations;
Secure wired and wireless connectivity, with all devices being Bluetooth and LTE enabled.
Connectivity that Creates Unified Business Hubs Across Multiple Locations
When Wi-Fi is unreliable, stay connected virtually anywhere with LTE, available on selected models. The Surface Pro 8 is one of the best LTE-enabled computers in its class, delivering blazing fast LTE connection speeds that will leave most of its competitors in the dust.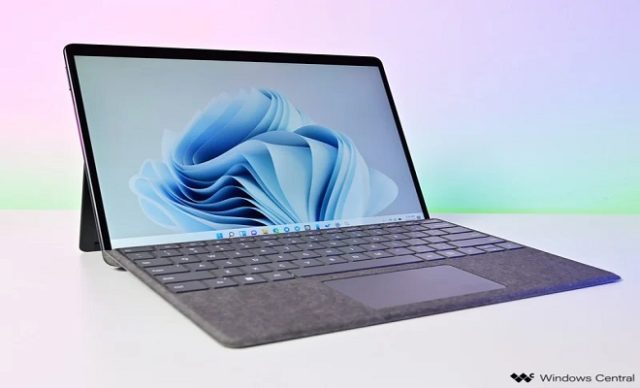 The LTE version of the Surface Pro range uses a CAT 9 modem with support for 20 cellular bands and is expected to work with a wide variety of 4G and 5G networks worldwide, rather than being limited to networks within a specific region. These new machines have a seven-antenna Qualcomm X16 Gigabit Class LTE modem, which is integrated directly onto the motherboard to optimise its responsiveness when recovering from sleep and hibernation modes.
Evolving the Office with Secure Connectivity, Data Collection, and Exchange with Microsoft Surface
Get started with the Windows applications you love, with the convenient security of Windows Hello and One Touch sign-in with a FingerPrint Reader Power button on selected models for end-point user security.
When it comes to securing a fully deployed remote workforce connecting to a centralised network, however, securing the flow and storage of information becomes a whole different ball game. Networks comprising of multiple individual devices in multiple locations form the backbone of any business enterprise today. Networks are used for almost every process or task in your organisation, from downloading an attachment, sending and receiving emails, accessing the internet, and even printing documents. A network can be a small system handling a handful of devices for small enterprises or a large system handling thousands of devices across the globe.
There are 11 types of networks in use today, including Personal Area Networks (PAN); Local Area Networks (LAN); Wireless Local Area Networks (WLAN); Campus Area Networks (CAN); Metropolitan Area Networks (MAN); Wide Area Networks (WAN); Storage-Area Networks (SAN); System-Area Networks (also known as SAN); Passive Optical Local Area Networks (POLAN); Enterprise Private Networks (EPN); and Virtual Private Networks (VPN).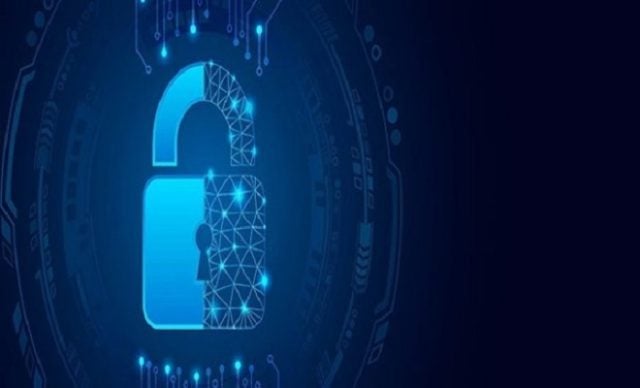 Microsoft has been a global leader in ICT technology since the 1980s. That is quite a long time to collect information on client needs, cyber-attacks, regulatory requirements, and the most up-to-date standards in tech development. It places the company in a unique position to design and manufacture the ICT infrastructure appropriate to evolving the office post-pandemic. Microsoft makes it possible to manage a whole network of devices remotely through Microsoft Endpoint Manager, which allows for easy IT management via Microsoft Intune, the new Surface Management Portal, and Windows Autopilot.
When it comes to the most cutting edge technologies currently in the development stages, such as AI-powered systems, machine learning, advanced data analytics, telemetry, and information storage securely accessible from anywhere on the globe via online storage platforms such as the Cloud, Kubernetes, and Dropbox to name but a few, Microsofts Endpoint Manager and all the security-related products mentioned performs for the health and integrity of evolving the office of your organisation through the most advanced ICT infrastructure.
Smarter AI, automated processes, checks, and reporting, as well as real-time analytics, are accessible to your ICT teams, via the security solutions mentioned that allow your IT department to view all the issues, metrics, recommendations, and activity on your network on one screen, and in real-time. Microsoft collects data from individual, scattered network nodes over wide geographical areas using AI technology and telemetry – an automated process that collects essential information and sends it to a centrally located data centre, with all information aggregated to report on network-wide events, keeping individual nodes completely anonymous.
Data that is transmitted this way via the internet over HTTPS, is encrypted with the Transport Layer Security (TLS) protocol. Only authorised technical support engineers can access this information, and they can only do that through a series of multi-factor authentication layers. This data collected via AI and telemetry is stored at Microsoft locations that employ the most advanced, industry-leading security protocols for use in analysis and towards the development of better and better systems, innovative product offerings for users of Microsoft products, and greater, constantly evolving layers of security to remain in-step with the rapid development of more and more sophisticated cyber-attack and breaching techniques used by hackers and cybercriminals.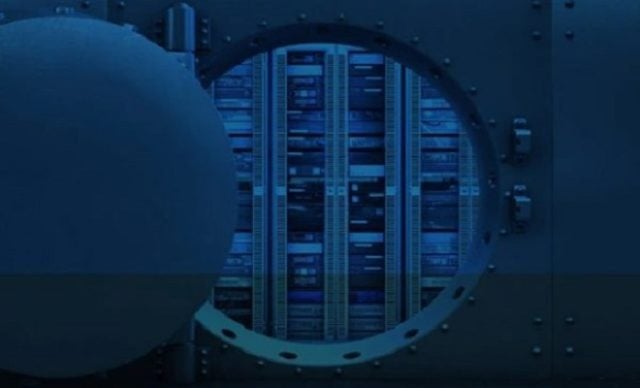 In addition, Microsoft Surface devices enable you to stay in control, from chip to cloud. Surface helps you mount proactive factory-enabled defenses built-in to every device Microsoft produces. Some of the security features of the Surface range for Business to highlight include:
Quick and easy encryption of your data, enabling access only by authorised individuals, with a physical Trusted Platform Module (TPM) on Surface devices;
If a Surface removable SSD is tampered with, the device will shut off power. The resulting reboot causes the Microsoft Unified Extensible Firmware Interface (UEFI) to wipe memory, to erase any residual data;
Malware can find a backdoor into the firmware of a device, creep into a network from there, and survive OS re-installs. Keep the door closed when Secure Boot runs in conjunction with the Surface UEFI.
For a detailed description of the various security measures implemented by Microsoft to keep data storage and exchange across networks secure, please refer to articles on the Microsoft website on Microsoft Surface Security and Advanced Windows Security.
IT Pro Resource And Microsoft Protection Plans
Like any computer running Windows 10, Surface devices rely on code stored in the SoC that enables the CPU to interface with hard drives, display devices, USB ports, and other devices. The programs stored in this read-only memory (ROM) are known as firmware (while programs stored in dynamic media are known as software).
In contrast to other Windows 10 devices available on the market today, Surface enables IT admins to configure and manage firmware through a rich set of UEFI configuration settings. This provides a layer of hardware control on top of software-based policy management as implemented via mobile device management (MDM) policies, Configuration Manager, or Group Policy.
For example, organisations deploying devices in highly secure areas with sensitive information can prevent camera use by removing functionality at the hardware level. From a device standpoint, turning the camera off via a firmware setting is equivalent to physically removing the camera. Compare the added security of managing at the firmware level to relying only on operating system software settings. For example, if you disable the Windows audio service via a policy setting in a domain environment, a local admin could still re-enable the service. Maximise your investment in Surface for Business devices with Microsoft Protection Plans. Explore Surface warranty details, extended coverage, and support options on the Microsoft website.
Evolving the Office by Selecting Appropriate Surface Devices
The Microsoft range of Surface for Business devices includes a wide variety of notebooks, laptops, and 2-in-1 computers, all with different features to suit different user needs. It is worth your while to go through the entire Surface for Business range, check the device specifications, and make an informed decision on computers that have the processing, storage, connectivity, and battery life capacities needed for everything from basic office work to advanced applications for advanced business processes. Many or most of the Surface for Business computers can be ordered directly with advanced capabilities already in place, and all devices can be upgraded to meet your unique needs. What is important to look out for is the speed of the processor (most Surface devices feature 11th generation Intel Core Processors in either i3, i5, i7, and i9 capacities), a critical factor if the person who will be using the device uses complex and computationally intensive software such as that required for big data advanced analytics, design, architecture, and engineering, or large volumes of sensitive data generated by industries such as the financial sector, for example.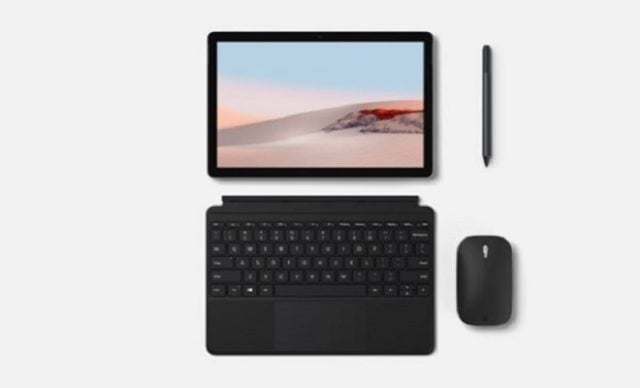 Along with the capabilities of the processor, you need to consider the amount of RAM memory available, as very intensive tasks such as those mentioned require that the user of the computer can move between applications and across platforms with ease. Considering that the OS of your computer already uses 3GB of RAM, if you're intended users need superior capacity, have a look at the Surface for Business devices that already have or can be upgraded to much higher levels of RAM capacity—for intensive applications, a RAM capacity of at least 32GB is usually recommended. Thirdly, the storage or memory capacity of the computer is important to consider, as the files and outputs produced by different applications, from the most basic to the most advanced, can range in size, depending on how complex the content of the file is, the software that is was produced in, as well as other factors such as images, pixel sizes, or any other specialised content. Surface for Business devices can pack anything from a fairly standard 256GB of memory to 1TB or more, with external memory capacity options that can be added on. There are also differences between the traditional Hard Disk Drive (HDD) and the newer Solid-State Drive (SSD) and their respective pros and cons.
Lastly, if you're in an industry where you have specialised ICT needs, it is important to consider a range of peripherals, and printers that can accommodate the work you need to produce, also available through Tarsus' network of resellers and retailers. Here one needs to consider screen sizes, pixel density, flat or curved displays, being able to use multiple monitors simultaneously, interface devices suited to design and complex imagery, and printers that can handle anything from a standard A4 page to a large floorplan or infrastructure design blueprint.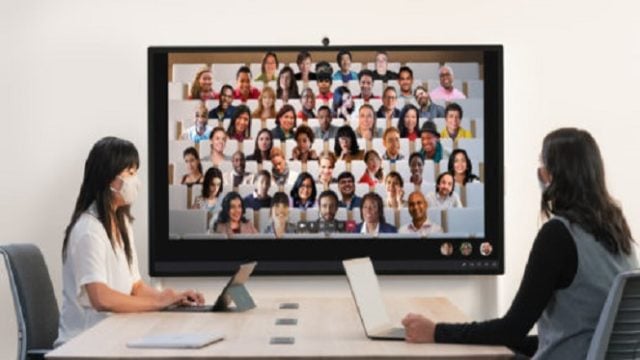 Consult some of the information on the links provided in this article, and feel free to discuss your business needs with one of Tarsus' highly clued-up, tech-savvy representatives to help you custom make an ICT package that will cater to everything your business—and your workers—need to stay in the lead in your particular industry.