When Microsoft launched the first operating system in 1980, the way the world conducts business changed. Now, the most-trusted software company is doing it again with its incredibly powerful and integrated line of Surface devices.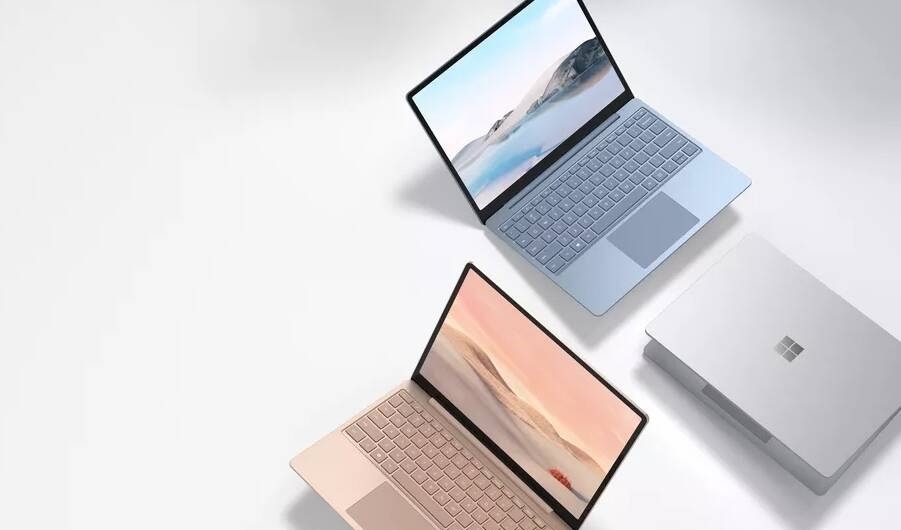 Since Microsoft introduced the hybrid tablet system known as Surface to the market, airlines began adopting these 2-in-1 devices as part of their flight bags, educational institutions started adding the tablets to their hardware review processes, and banks have armed their employees with Surface devices to be productive and highly mobile while centrally managing all aspects of customer information.
Surface allows businesses to thrive in a hyper-connected world. As true hybrid devices, they offer the mobility and interactiveness of a tablet with the processing power of a laptop. This allows institutions to easily deploy Microsoft Surface across their work fleet while curbing unnecessary downtime thanks to its integration into the rest of the Windows ecosystem.
Working Smarter
There are many benefits of Surface devices for business that make it easier to work smarter, not harder. Just some of these benefits include:
Enhanced business mobility, especially for remote workers
Improved security to keep important, confidential business data safe
Better communication and collaboration
You can also experience a faster, more modern way for employees to get their devices with all their applications, files, and conversations ready-to-go, out of the box. You can ship the device directly to the user without wasting days kitting and setting up devices and then re-shipping. Learn about how we do it with the modern workplace strategy.
Designed For The Modern Workplace
The tools that support remote work need to be flexible, secure, and help us work and live smarter – and that means having all our apps and files at our fingertips, whenever and wherever we want. Wherever and however you and your teams work, stay secure and get it all done with Surface devices. Surface is designed for remote work. Connect with your team no matter where you are in the world. Make real connections with customers and colleagues, from secure Microsoft Teams meetings to collaborating together on complex projects. Surface devices deliver remote working solutions designed to bring people together.
Microsoft 365
Surface for business and Microsoft 365 give people the freedom to work their way from anywhere, protected by Microsoft security and modern manageability.
OneDrive
The OneDrive app is a critical component of the Surface family and is fully integrated into the Windows operating system to ensure you stay connected to your files while making the most of the touch-screen capabilities. What's more, you can manage all your multiple accounts from OneDrive – so you can use your device to switch between personal and professional accounts.
Windows 10 Pro
Designed to be the foundation of the modern workplace, Windows 10 Pro has the business tools your team needs to work even smarter. With comprehensive security, business-class tools, and flexible management, Windows 10 is not only designed for how your team works now – it's ready for how they'll work tomorrow. Windows 10 Pro works seamlessly with the most trusted productivity and collaboration suites, to empower your employees to work virtually anywhere.
This integrated technology solution combines the productivity of Microsoft 365 with the security of Windows 10 to empower your employees.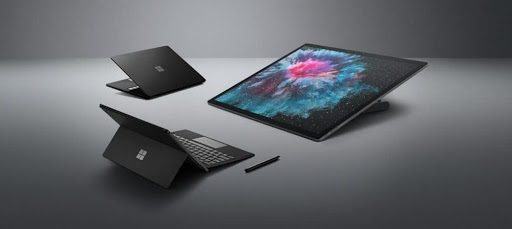 Surface And Security
Every single Surface for Business devices ship with advanced security capabilities, enterprise manageability, and enhanced productivity tools.
Single sign-on and more control over devices with:
Azure Active Directory* Join
Domain Join + Group Policy
MDM client
Windows AutoPilot
Zero-Touch Deployment
Control over when and how to update devices through:
Deferred updates
Windows Update for Business
Easier ways to acquire, deploy, and configure business apps with:
Microsoft Store for Business
Client Hyper-V
Remote Desktop
Peace of mind over lost devices and passwords through:
BitLocker
BitLocker To Go

Chip To Cloud Protection


To provide a few illustrations of how devices may be vulnerable and how this new level of protection can support organisations and frontline workers. Here are a few commonplace examples:
Stolen Device
Data on the hard drive is encrypted. Surface devices ship with BitLocker drive encryption enabled by default, so the data on the hard drive cannot be accessed without credentials or the encryption key. Even if the hard drive is removed from the device and inserted into a new device, it cannot be decrypted.
USB booting is prevented because the organisation used Microsoft Endpoint Manager to proactively turn off the ability to boot from USB through the firmware-level control that the Surface device offers.
There is zero access to data even if the SSD is removed. If a Surface's removable SSD is tampered with, the device will shut off power, erasing any residual data in its memory. Since the device is cloud-managed, the organization can remote wipe all the machine's contents.


Malicious Intent
A Zero Trust approach means that even if a device is authenticated, the current user profile can only access data and content they have permissions for. The retail establishment assumes that a breach is always possible and maintains strict controls over data access. Conditional access capabilities in Microsoft 365 prevent data leakage from both internal and external actors.
Any unusual behavior on the device is automatically detected and remediated with Microsoft Defender for Endpoint, which analyses signals from the device to recognise any abnormal behavior, like an uncommon executable running on the device. As part of the remediation path, the device is automatically quarantined from the network until the situation is resolved.


Unsecure Network Connection
Instead of worrying about encrypting data that could be shared on a public network, the organisation takes a proactive approach to having a guaranteed secure connection, especially for employees in the field, by equipping frontline workers with LTE-enabled devices. The entire Surface 2-in-1 portfolio (Surface Go 2, Surface Pro 7+, Surface Pro X) has LTE available.
Any websites, cloud resources, or internal networks not explicitly defined as "trusted" are contained with Microsoft Defender Application Guard. These untrusted sites or files are opened in a virtualised container – essentially a separate PC within the existing PC – to isolate those potentially harmful sites or files from the rest of the device.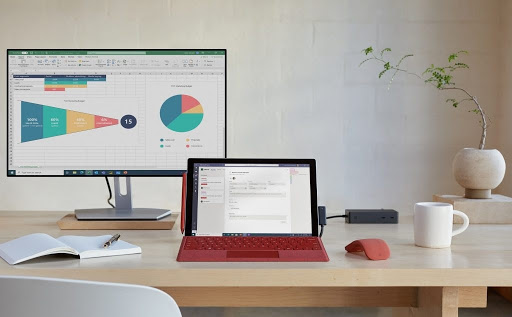 The Right Surface Device For The Job
Just like a hammer has its place in a toolbox, so does each Surface device have its space in the workplace. The Surface for Business portfolio delivers experiences employees love with the choice and flexibility they need to work on their terms. Let's take a look at some of the Surface solutions for business.
Surface Laptop 4
Get it done with more multitasking power and up to 70% more speed than before, longer battery life and sleek, ultra-thin design in a lightweight business laptop. Microsoft's ultra-slim laptop delivers more multitasking speed with 11th Gen Intel® Core™ or AMD Ryzen™ Microsoft Surface Edition processors.
Surface Pro 7+
Our classic, ultra-light 2-in-1 for business is faster than ever and keeps you productive with improved all-day battery life. Now, with optional LTE Advanced. The Surface Pro 7+ for business is 2.1 times faster than before with an 11th Gen Intel® Core™ Processor.
Surface Book 3
Performance meets versatility in our most powerful Surface laptop yet. Speed, graphics and long battery life pair with the flexibility of a robust laptop, processor-powered tablet and portable studio. Speed through software like Autodesk® AutoCAD®, Dassault SOLIDWORKS™ and Adobe® Creative Cloud®,* and code fast in Microsoft Visual Studio thanks to the Surface Book 3's Quad-core powered 10th Gen Intel® Core™ i7 processors.
Surface Hub 2S
Enable teamwork anywhere with the Surface Hub 2S family of devices, a Microsoft Teams-certified meetings platform and interactive whiteboard for business that brings teams together. Bridge the distance between remote team members with a powerful meetings and collaboration platform. Bring hybrid teams together with a Windows 10 interactive whiteboard for business designed for teams.
The Remote Normal Is Opportunity
With the new remote normal, we have an incredible opportunity to design and deliver the most engaging real-time, distributed entertainment and collaboration experiences the world has ever seen. Microsoft is passionate about helping brands create new, more powerful, high-fidelity collaborative experiences. With all the creative and commercial possibilities this new opportunity space holds, we hope that bringing a global digital audience together in real-time will do amazing things. From deeper brand engagement to increased viewer and fan interactivity. With AVID, we are redefining remote normal for news organisations globally. Journalists are now able to capture and deliver content into the virtual editing suite and control room to immediately publish to broadcast.
Adobe Creative Cloud And Surface
Solving the challenge of mobile creativity and untethered creativity is really important to Microsoft. The power of touch-enabled, scaled, and pen-optimised user interface for Surface Pro resonates with creatives the world over. Surface is powerful enough to run the real-deal, uncompromised creative apps you love.
Showcasing Adobe's partnership with Microsoft, Illustrator CC has introduced a new workspace that is designed for Surface. This touch workspace lets designers create on the go what they could once only accomplish sitting at their studio workbench before. This new workspace exposes the core tools and controls for drawing and editing, making it super simple to start creating with pen and touch.