With the rapid shifts in how we work, live, and interact kicked into overdrive by the global pandemic since 2020, Surface technology for modern workers has moved above and beyond the requirements of the 21st-century work environment. Microsoft's offering of Surface devices has been innovatively designed and developed to provide the most critical ICT solutions – and more – for modern-day organisations and their employees. According to Jonathan Kropf, CEO of the Velocity Group, one of Tarsus Distribution's reseller partners, the Surface range has proven to be highly sought after by IT departments grappling with the demands of digital transformation at top speed.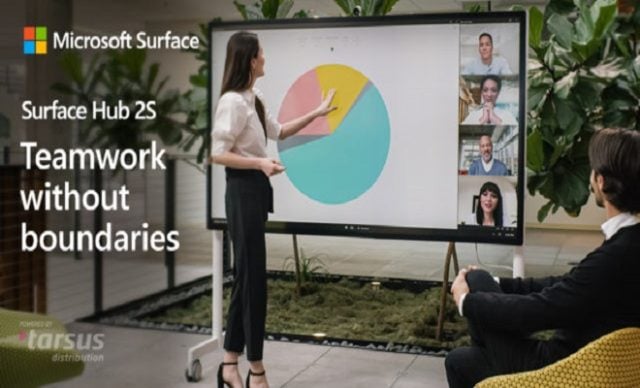 "Work is no longer a place you go, but something you do," says Kropf. "It's vital to have a device that delivers ultimate mobility so that you can stay connected and productive wherever you go. To limit distractions, the Microsoft Your Phone app syncs notifications, text messages, and photos between your smartphone and device, so no matter where you work with your Surface devices, you're always connected, and the range of intelligent features and accessories keep you productive and free of interruptions."
Covered In This Article
Surface Technology for Modern Workers: Proven Productivity and Efficiency
Fast Configuration and Deployment
Surface Technology for Modern Workers: Advanced Security
Factory-Enabled Advanced Windows Security For Microsoft Surface
Elegant and Practical Design that is User-Friendly to the Max
Surface Technology For Modern Workers: Proven Productivity & Efficiency
Microsoft commissioned Forrester Consulting to conduct a Total Economic Impact (TEI) study to examine the financial impact and potential return on investment (ROI) companies may realise by implementing Microsoft 365 for Enterprise on Microsoft Surface devices. The study looks closely at how Surface devices augment and compound the business benefits of Microsoft 365, a well-known and trusted suite of applications for most of your office needs.
The Forrester Consulting TEI study found that by switching to Surface devices, end users become more productive due to simplified collaboration and device interfaces. Surface technology for modern workers realised benefits to IT efficiency because of simplified device deployment and management, and gained overall business cost savings thanks to enhanced security, device consolidation, and unified endpoint management solutions for remote interactions with your organisation's centralised network, making it a sensible and effective solution for the rapid escalation in digital transformation IT departments across the globe have had to face.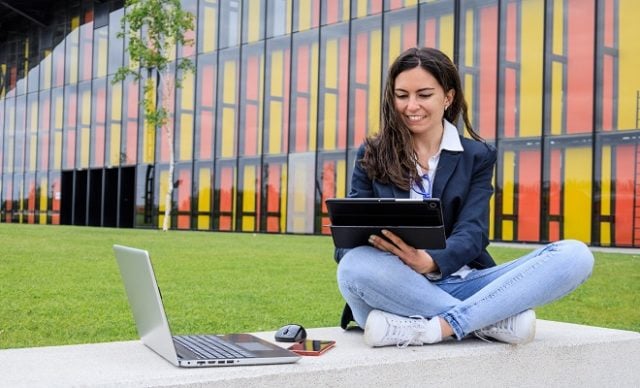 Fast Configuration & Deployment
Microsoft Windows Autopilot has changed the way new devices get deployed. "Users simply take the device out of the box, turn it on and Windows Autopilot configures it from the cloud, making it business-ready quickly and easily, and you can keep track of the process while it's happening," Kropf says.
Surface Technology For Modern Workers: Advanced Security
It's more important than ever to protect your organisation's endpoint devices, securing data and systems wherever they are. Surface technology for modern workers offers devices with proactive defences with security built-in and managed through the cloud wherever users decide to work. Security protections are built into every layer of a Surface device.
Factory-Enabled Advanced Windows Security For Microsoft Surface
For a detailed description of the various security measures implemented by Microsoft mentioned here, please refer to articles on the Microsoft website on Microsoft Surface Security and Advanced Windows Security. The most recent research in cyber security indicates that as manufacturers build more protections into the OS and its connected services, other ways of exploiting device vulnerabilities are emerging at an alarming rate, with firmware emerging as a top target.
Because device firmware mostly involves third-party providers, keeping track of how secure firmware is, is becoming incredibly complicated. Since firmware is essentially embedded software that provides a low level of control for a device's specific hardware – a standard set of coded instructions that tells the device what to do, used in all kinds of consumer electronics to computers themselves – they are an ideal entry-point to a device's actual hardware for any attacker.
Since 2015, Microsoft has been using a unified approach to firmware protection and device security through complete end-to-end ownership of both the hardware design and firmware development, which is done in-house. No third parties are involved in the supply of firmware for Microsoft devices, and this approach has proven to be highly effective in minimising the risk of firmware vulnerability.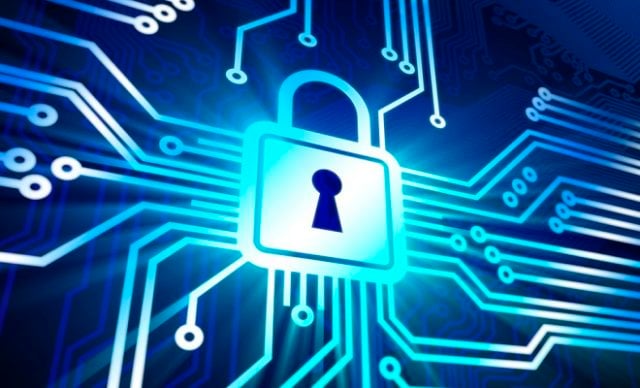 For the Surface family of devices, Microsoft's Unified Extensible Firmware Interface (UEFI) is maintained in-house, regularly updated through Windows Update, and seamlessly deployed for management through Windows Autopilot.
To summarise, Microsoft's approach to security for its Surface range includes:
Microsoft designed and built components
Factory level security protocols and inspection
No third-party BIOS vendors are involved in the development or production
Virtualisation-based security, or VBS
Hypervisor-enforced code integrity (HVCI)
Secure boot and boot guard
Malware protection
Dynamic Root of Trust Measurements (DRTM) in AMD devices
Remote device management control.
With these measures in place, users can have confidence that the privacy and confidentiality of their data will be protected and that their data will only be used in ways consistent with their needs and expectations.
Elegant & Practical Design That Is User-Friendly To The Max
Surface technology for modern workers consists of a very wide range of devices. Beginning in 2019, Microsoft has been introducing a rather extensive range of new devices in the Surface family, built for flexibility, portability, connectivity, and ease of group communications to meet the needs of the transformed business landscape. The range originally consisted of the Surface Laptop Go, released in October 2020, the Surface Laptop 4, released in April 2021, and the Surface Hub 2S, released in 2019.
Launched in 2021 was a variety of new devices which can be viewed on Microsoft's website. Included in this post are devices that are suited for any kind of purpose, from a home office, in-field work, graphic and technical design work, and the large interactive Surface Hub 2S. Browse the Surface range for the device that's perfect for your needs, with the Surface Pro 7+, Surface Go 3, Surface Laptop 4, Surface Hub 2S, and the Surface Laptop Go being highly recommended, powerful and multi-functional devices that enable workers to perform practically any task with ease and precision.
Not only are these devices powerful in terms of their specifications, but they are also elegant, highly portable, lightweight, and boast long battery lives. Simplicity in design makes for ultra-thin devices that communicate style, elegance, and uncompromised usability.