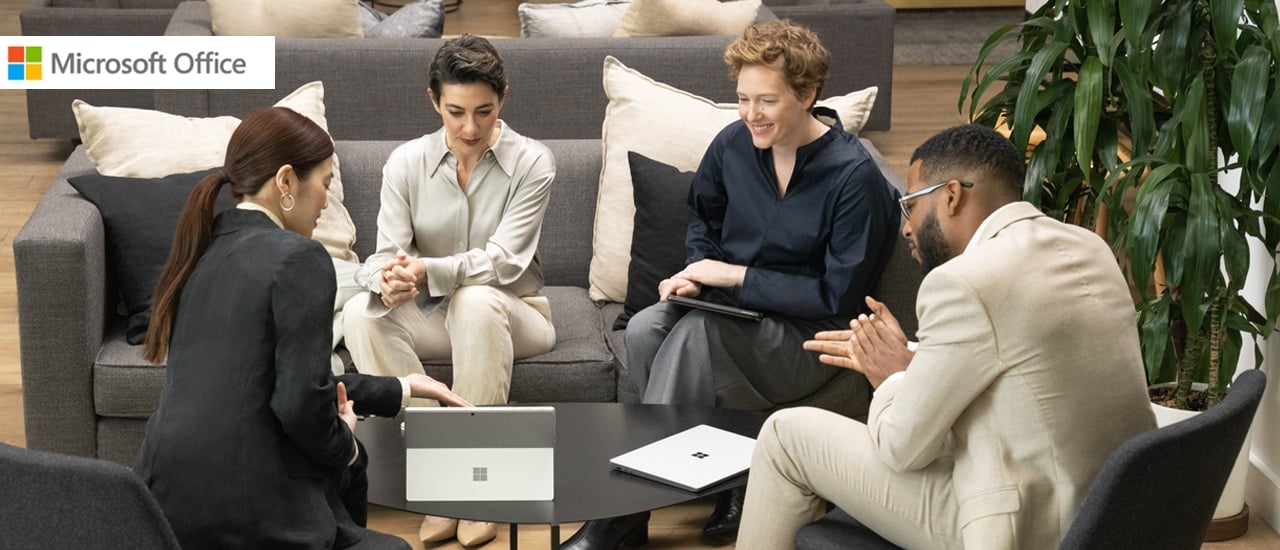 Nothing is made to last forever, and nowhere is this truer than when it comes to software. Unfortunately, in times of unprecedented change, things move on, and move on fast. A recent example of this was Microsoft announcing that support and security updates for Office 2013 will be coming to an end on 11 April 2023. When this happens, there will be no upgrades, patches, phone or chat technical support, or even online help.
And for entities in every industry, the notion of having to upgrade hundreds or even thousands of PCs because a provider decided to remove support from their old software is a daunting thought. To make matters worse, many companies are unaware that if this transition is not done properly, there can be serious ramifications.
Covered in this article
A real business risk
Other major dangers
Start planning immediately
Ensuring results and compliance
Enabling remote working
Enhancing end-user productivity

A real business risk
The bottom line is that keeping software that is no longer supported can pose a real risk to the business. In fact, running unsupported software on enterprise networks is one of the most common vulnerabilities that lead to data breaches.
For that reason, it is crucial that companies understand how to reduce the security risks that unsupported software poses and prepare to upgrade all software that is nearing its end-of-support date.
Unfortunately, many companies think they have plenty of time before they need to take action when an end-of-support date is announced. This isn't the case, and Tarsus Distribution strongly recommends that companies start planning immediately. Those that don't, often struggle with new upgrades, and end up with complications that could have been avoided if those entities had planned ahead and prioritised the change.
Outdated software poses a wide range of serious security threats if left unchecked. When a particular software is retired, the vendor no longer supplies patches, bug fixes, or security upgrades, and bad actors use these holes in the security nets as backdoors into networks and systems.

Other major dangers
Over and above security risks, running unsupported software presents several other potentially major problems that businesses need to consider.
While it might seem expedient to keep software and hardware until they stop working, understanding all of the potential risks of doing this can help motivate for upgrading all software when doing a cost-benefit analysis to convince the board.
Other risks that organisations need to be aware of include:
Compliance:The majority of regulations and industry standards that are put in place to protect data have an element of patch management as a compliance requirement. Regulated industries are under obligation to run and maintain only vendor-supported and up-to-date software.
Software compatibility:Operating systems that are out of date may not have the ability to run the latest versions of business-critical software.
Performance and reliability:Old or outdated software is more likely to run slowly or stop working completely, leading to lost productivity and potential data loss too.
Expense:Technology teams spend a lot of time and money attempting to fix, secure, and maintain software that is no longer supported. Over enough time, investing in the new software would have paid for itself.
Start planning immediately
Once a vendor such as Microsoft announces that one of its products or services is approaching end-of-support, a forward-thinking company should start to create a plan for replacing the soon-to-be-outdated software at once.
There are several steps in this process
Take a look at the current state:This means conducting a thorough inventory and analysis of all current assets and get to know any possible system dependencies.
Chat to a partner about your options:A trusted advisor will know exactly what software is available and what is best suited to the needs of your business.
Compare solutions: Chat to your partner about the different subscription models and replacement choices, and decide whether you want to buy outright, or on a pay-as-you-use basis.
Plan your strategy: Consider what needs to be replaced initially and plan the rollout to ensure as little disruption as possible.
Ensuring results and compliance
It is also key for security and general IT administrators to work together to ensure that the business's software solutions are configured for optimal results, compliance, and a robust network ecosystem.
Many companies are looking to the Microsoft Office 365 product suite, as well as Windows 11 to achieve this. In essence, Office 365 is a set of products that work in a similar manner to other already tried and trusted Microsoft technologies.
It is delivered as a software-as-a-service (SaaS) cloud solution and combines premium editions of the software giant's traditional desktop apps such as Word and Excel with cloud-based products and fantastic extras like Teams and SharePoint that enable seamless collaboration from wherever.

Enabling remote working
There can be no question that hybrid work is here to stay, and as companies look for solutions to help them thrive in this era of distributed workforces, complex threats, and cloud-first strategies, Microsoft 365 benefits make it a crucial tool for all businesses.
It is the central thread that joins every employee together, regardless of where they are situated, and enables secure communication, collaboration, and creation. This is because as workforces have evolved to become more and more mobile, the traditional productivity tools made up of email, calendar, word processor, and spreadsheet, have had to evolve too.
With hundreds of millions of active monthly users, Microsoft 365 is one of the most widely used business tools across the globe, with The 2021 Forrester Wave acknowledging it as a content platform leader.
Moreover, the 365 platform brings industry-leading security and compliance features that make it a compelling proposition for organisations battling to fight today's complex and sophisticated cyber threats.
Microsoft Office also helps businesses:
Facilitate and streamline knowledge-sharing through document management
Boost productivity using anywhere, anytime mobile access
Foster innovation with Yammer (the successor to SharePoint) and other social enterprise capabilities
Manage and automate workflows for maximum productivity
Communicate, collaborate, and co-author documents
Enhance specific business departments, such as HR, sales and operations
As companies in every vertical find their way in the new world of work, scaling and automating business content processes have been named among the top challenges they have to deal with. Without the knowledge needed to progress, too many end up with IT sprawl, and an unreliable and messy tangle of manual activity and systems that don't connect with each other.
Implementing Microsoft 365 benefits organisations in a range of ways. It improves collaboration, boosts productivity, and seamlessly supports secure remote working in an easy-to-use platform.

Enhancing end-user productivity
As any tech-savvy person knows, as older versions of software are no longer supported, new software updates and versions are being continually released. However, it can be hard to keep up with what is new on the market, so having a trusted partner that can help the business stay current is crucial to maintaining optimum productivity.
Recently released Windows 11, for example, contains a range of new features that can benefit companies in every sector. It promotes innovations that enhance end-user productivity, and was designed to support today's hybrid and distributed working environments.
Here are three reasons why businesses should upgrade to Windows 11:
New features: Windows 11 features a smorgasbord of new features that can help enhance productivity. The start menu is more user-friendly and intuitive, and the improved taskbar makes it easier to keep track of windows and programs that are open. Furthermore, it offers better support for multiple monitors, which makes it simpler to look at and manage several tasks at once.
Better performance: Windows 11 was designed with performance in mind and offers quicker boot times and a more seamless overall operation. It employs a new file system that was built to be more efficient and lower the amount of disk fragmentation. It has also improved memory management, has a new task manager, and a redesigned user interface.
Industry-leading security: Microsoft has always been committed to ensuring its users have the highest levels of security possible, and Windows 11 boasts several enhanced security features to protect organisations' data from threats of every kind. Windows 11 now includes Windows Defender Application Guard, which isolates untrusted applications in a sandbox environment, which separates them from critical data until the application is given the green light. It has also updated security solutions, such as Windows Defender Firewall and Windows Defender SmartScreen.
Ultimately, software updates provide more than just security updates, they often offer new and improved features and speed enhancements to make the end-user experience far more productive.
If your organisation is in need of professional assistance to keep your computer systems protected and in line with your business needs, contact us today.