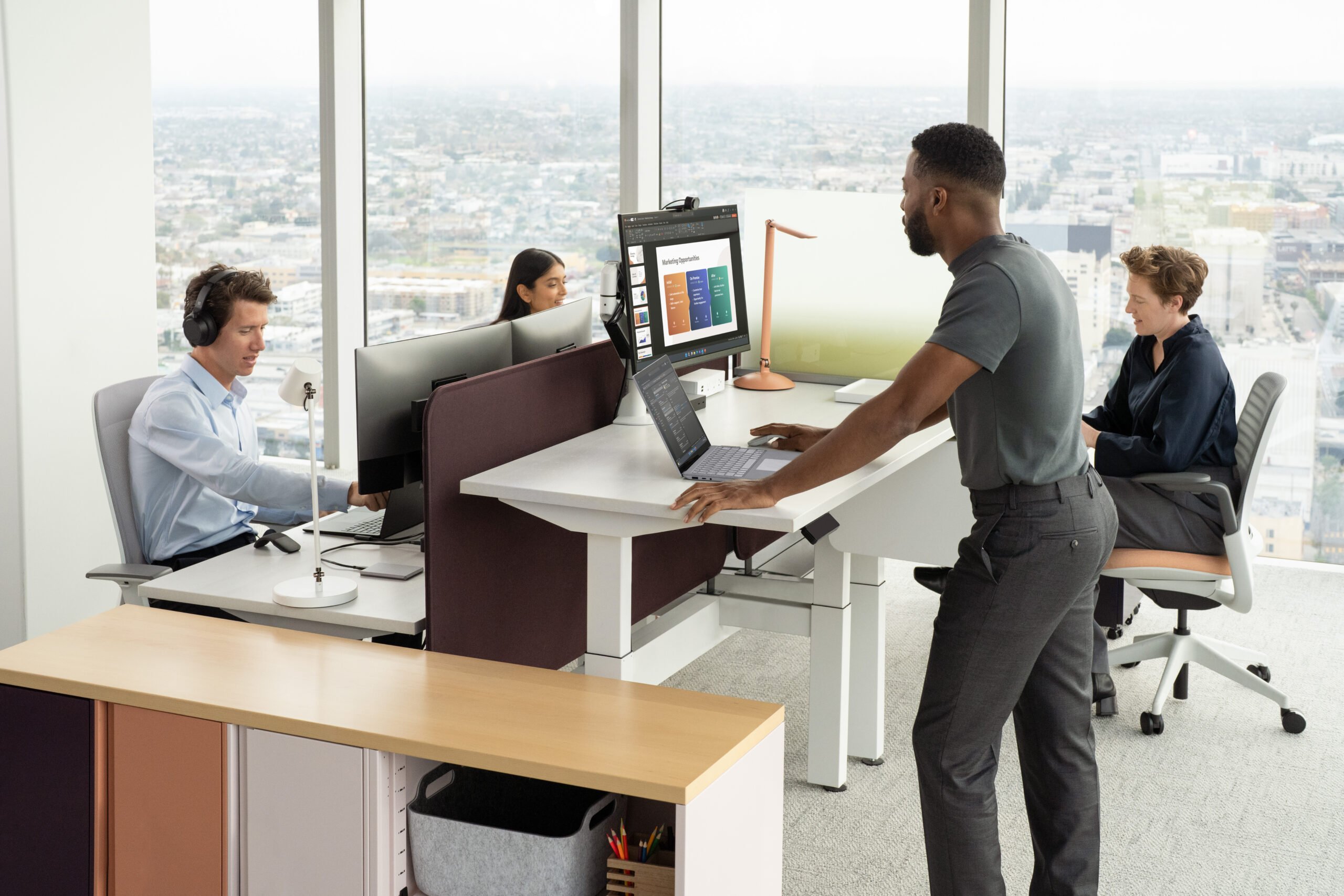 By Tarsus Distribution
As most Microsoft users know, Office 2013 is currently coming to the end of its lifecycle, which ends on 11 April this year. Many wrongly assume that there are no significant improvements in the newer software suites, and think that sticking with the old version will not affect them in any way.
However, nothing could be further from the truth. For one, as soon as support comes to an end, Microsoft will no longer offer technical support, fix bugs, or issue any patches or fixes for vulnerabilities in the outdated version that might only be uncovered once support is withdrawn.
Covered in this article:
A range of risks
Many consequences
Upgrading as soon as possible
The time is now
Helping customers stay ahead of the curve
A good partner is key
A range of risks
Per Microsoft's announcements, after this date all these security updates for Office 2013 will no longer be available, meaning the continued use of Office 2013 after April 2023 may increase an organisation's exposure to security risks or impact its ability to meet compliance obligations.
In fact, companies that fail to act, face a wide range of security risks. Failure to do so can leave systems exposed to potential exploits, as the threat actors are often aware of the vulnerabilities before patches are released. Leaving software unpatched and vulnerable creates some critical weaknesses.
For example, during May and July 2017, US credit bureau Equifax suffered a data breach that compromised the private records of 147.9 million Americans along with 15.2 million British citizens and some 19,000 Canadians, due to unpatched software.
Similarly, the notorious WannaCry ransomware attack exploited vulnerabilities in outdated health IT infrastructure systems, infiltrating networks globally, and infecting over 200,000 computers.
Many consequences
Over and above having records exposed, unpatched software can lead to a slew of other unintended consequences:
Compliance issues: Entities in every sector are subject to regulations that require them to maintain secure systems and software. If a company's software is not up to date with the latest patches, it might be in violation of these regulations, which can result in massive fines, penalties, and other sanctions.
Loss of data: Unpatched software can also result in the loss of confidential or proprietary data. Once a security vulnerability is exploited, bad actors may be able to access and steal confidential data, such as customer data or financial credentials.
Damage to reputation: In today's digital era, a successful data breach or security event can have a catastrophic effect on a business's reputation, leading to an immeasurable loss of customer trust and confidence.
Lost productivity: Over and above the possible financial and reputational expenses, unpatched software can also result in lost productivity. Once systems are compromised, an inevitable interruption of operations follows, and workforces are unable to work effectively.
Upgrading as soon as possible
For any business, when it comes to cybersecurity and compliance, being proactive is key, so Tarsus Distribution highly recommends upgrading customers to Microsoft Office 2021 or Microsoft 365 as soon as possible.
Over and above the obvious compliance and security risks, another crucial obstacle to the ongoing use of unsupported MS Office software is that older versions are no longer able to connect to Microsoft 365 cloud services, such as Exchange Online or OneDrive.
In the case of Office 2013, some time ago, the software giant issued a support document stating that these applications might already encounter reliability or performance issues when communicating with Microsoft 365 cloud services.
However, they will not be actively blocked from Microsoft's online services before April 2023, but this date is rapidly looming.
The time is now
As South Africa's leading ICT distributor, Tarsus Distribution encourages all its partners to speak to their clients about buying Microsoft Office 2021 or upgrading to Microsoft 365, a 12-month subscription that includes all of Microsoft's latest and greatest productivity software and apps such as Word, Excel, and PowerPoint with premium features, advanced security to protect data and devices, and extra cloud storage to help save files with ease.
The new features are all aimed at boosting productivity, creativity, and collaboration, and include:
Autosave: With autosave, customers need never worry about losing files again.
Enhanced collaboration: Collaboration is also enhanced, as users can now work together on the same document at the same time and see other users make live changes.
Adding a personal touch: Users have an opportunity to make their presentations stand out by adding a personal touch through access to a massive content library.
Helping customers stay ahead of the curve
Research has shone the spotlight on how customers replacing their Windows devices are also likely to buy Office 2021. In fact, nearly half of all new Office licenses are purchased with a new device.
A TechAisle SMB PC Study from 2019 revealed that a whopping 85% of small or medium-sized business (SMB) customers have PCs that are more than four years old.
Similarly, Microsoft market research: Office Home & Business Small Business Research Report, February 2020 revealed that nearly half (46%) of SMB customers using Office Home & Business 2010 are likely to upgrade.
Microsoft's research also revealed that 70% of SMB customers purchase Office through the same channel as their PC purchases. These customers are likely to purchase the latest version of Microsoft Office when they buy a new PC. Attaching Office to PC sales is a great upsell opportunity.
A good partner is key
One way to make software end-of-support and the necessary switchover as painless as possible, is by having a good channel partner on board. A partner, like Tarsus Distribution, who has a deep knowledge and understanding of customers' software needs, as well as how to migrate to a new solution without any business disruption is key to success.
Help your customers stay ahead of the curve, by highlighting how now is a good time to upgrade their machines and get the latest version of Office so they can organise, create, and collaborate more efficiently than ever.