Enterprise software is a computer application that aims to assist big companies with several needs such as data analysis, sales and marketing management, customer service, and many others. Typically, these tools are designed to serve a large number of users with high scalability and integration capabilities. In this article, we will unpack software solutions provided by Microsoft for businesses like yours.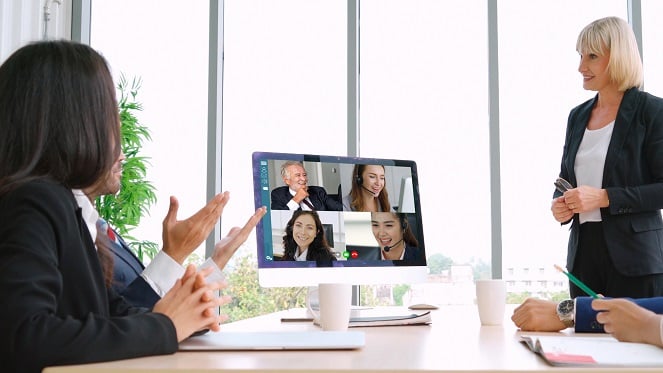 Today, organisations need reliable access to data across the board. This is not only important for small businesses but enterprises are even more pressured to acquire the best possible data management processes and ensure stable development. The astonishing potential that enterprise software has introduced to the world by the power of technology has not only shifted how businesses grow but also how they keep their operational and strategic initiatives under control and up to date. Streamlining large-scale data requires large-scale software and, in this article, you will find out everything you need to know – from the best BI tools on the market to project management and web analytics software. To find out more about what software solutions Tarsus Distribution offers, click here.
Covered In This Article
Why Do Businesses Need Software Solutions?
Microsoft Office
The Difference Between Windows Server & Standard Windows
The Operating System That Drives Business
Why Do Businesses Need Software Solutions?
The business world changes and grows continuously with technology, companies must be aware of these changes and join them so as not to be left behind. The use of software for the improvement of services, tasks and processes, as well as data management in companies, is not something new but increasingly important. The software serves different purposes, depending on the needs of each business, the most recommended always when choosing is custom made. For more answers to frequently asked questions about enterprise software solutions, click here.
Microsoft Office: Enterprise Software That Every Business Needs

Microsoft Office delivers new versions of the Office desktop apps for Windows, including Word, PowerPoint, Excel, Outlook, OneNote, Project, Visio and Access. By subscribing to Office 365, customers can get always-up-to-date, fully installed apps for use across their devices, combined with a continually evolving set of consumer and commercial services, such as OneDrive online storage, Skype for Business, Delve, Yammer and enterprise-grade security features.
Various versions of the suite have been around since 1988, including but not limited to Microsoft Office Professional, Microsoft Office Home and Student, and various collections of Microsoft Office 2016. Most people still refer to any version of the suite as Microsoft Office, though, which makes distinguishing among editions difficult.
What makes Microsoft 365 stand out from older editions of MS Office is that it integrates all aspects of the apps with the cloud. It's a subscription service, too, which means users pay a monthly or yearly fee to use it, and upgrades to newer versions are included in this price. Previous versions of Microsoft Office, including Office 2016, didn't offer all the cloud features that Microsoft 365 does and were not subscription-based.
Available Packages As Enterprise Software
Microsoft 365 Business comes in four different packages: Basic, Standard, Premium, and Apps.
Basic includes web and mobile versions of Word, Excel, and PowerPoint. Standard adds Publisher and Access (PC only). Premium adds all cloud services such as Intune and Azure Information Protection. Apps include all Standard applications and OneDrive.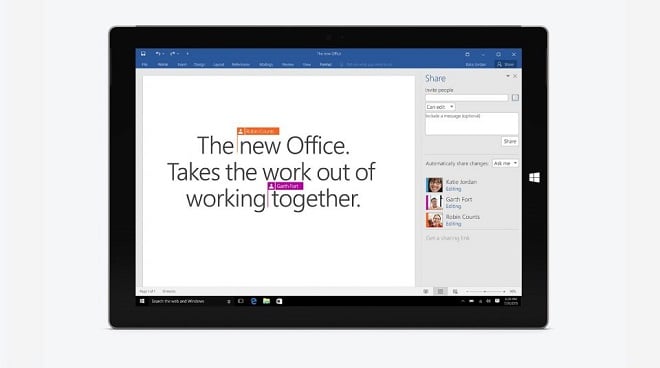 The Difference Between Windows Server & Standard Windows

At face value, Windows Server and standard Windows don't look that different. The taskbar, desktop icons, and Start button are all where you'd expect them to be. That is because every Windows Server release corresponds to a consumer version of Windows. Windows Server 2003, for instance, is the server version of Windows XP. Current versions include Windows Server 2016, which is based on the Windows 10 Anniversary Update, and Windows Server 2019, based on version 1809 of Windows 10, and so on.
Windows Server and Windows share a codebase. With this, you can perform many of the same functions on both. You can download and install programs like browsers and photo editors on Windows Server, and many Windows basics like Notepad are included in Windows Server.
Because Windows Server is intended for businesses, it includes plenty of enterprise software. Below are a few roles that a server can perform thanks to these tools:
Active Directory: Active Directory is a user management service that allows a server to act as a domain controller. Instead of each user logging into a local computer, the domain controller handles all user account authentication. See our explanation of Windows domains for more on this.
DHCP: Dynamic Host Configuration Protocol is a protocol that lets a server automatically assign IP addresses to all devices on the network. At home, your router probably handles this. But in a business setting, IT staff can take advantage of the greater DHCP functionality in Windows Server.
File and Storage: Having a file server for your company is another common use. This allows you to keep important data in a central location and set permissions to control who can access which files.
Print Services: If a business has dozens of printers across the building, it's a waste of time for IT staff to configure them individually for each new workstation. Setting up a print server allows you to easily map printers to computers and reduce redundant work.
Windows Update Services: Often, businesses don't want all Windows updates to come through right away. By setting up a server as a Windows Update controller, you can route all workstation updates through that server and configure specific rules for how they should work.
The Operating System That Drives Business

Microsoft Windows, commonly referred to as Windows, is a group of several proprietary graphical operating system families, all of which are developed and marketed by Microsoft. Each family caters to a certain sector of the computing industry.
Windows 11 As Enterprise Software
Windows 11 hit (digital) shelves on 5 October 2021 and it's safe to say that Microsoft is taking the rollout somewhat conservatively. Most Windows 10 users are eligible for the upgrade (just check your update screen for the option to make the jump).
Microsoft simplified the design and user experience to empower productivity and inspire creativity. It's modern, fresh, clean and beautiful. From the new Start button and taskbar to each sound, font and icon, everything was done intentionally to put the user in control and bring a sense of calm and ease. Start utilises the power of the cloud and Microsoft 365 to show you your recent files no matter what platform or device you were viewing them on earlier, even if it was on an Android or iOS device.
The main difference among Windows editions is the number of features that come with the platform. Some editions have extra features targeting specific use cases. For example:
Windows Pro is designed for professionals and business environments and, for this reason, has features not included in the Home edition.
Windows Pro for Workstations targets professionals with advanced computing needs, such as data scientists, media editors, and graphic designers.
In addition to the Pro features, Windows Enterprise has features designed for IT organisations.