According to a recent survey by McKinsey Global, the COVID global pandemic has pushed companies over the technology tipping point, speeding up years of change in the way companies in all sectors do business. All indications are that this shift is here to stay. The response from Big Tech companies like Microsoft has been focused on developing product lines that can accommodate features and applications that have become critical in post-COVID hybrid and remote working environments, such as portability, connectivity, and remote team communication and collaboration. In this article, we unpack why Microsoft Surface for Science and ICT gets the job done.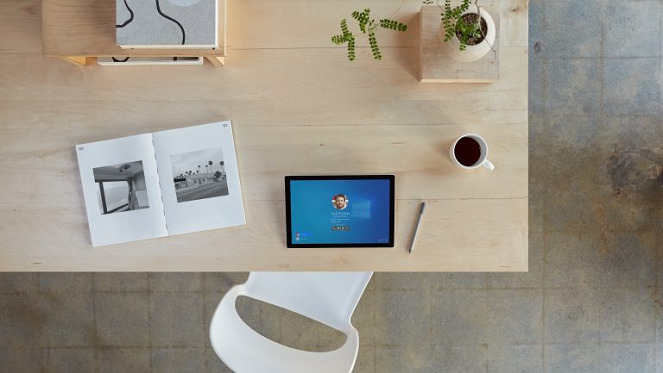 Covered In This Article
Meet The Microsoft Surface Science & ICT
Why Choose Microsoft Surface For Science & ICT?
The Microsoft Surface Series Responses To Today's Spec Requirements
Meet The Microsoft Surface Science & ICT

Beginning in 2019, Microsoft has been introducing a rather extensive range of new devices in the Surface family, built for flexibility, portability, connectivity, and ease of group communications to meet the needs of the changing landscape of work. The range originally consisted of the Surface Laptop Go, released in October 2020, the Surface Laptop 4, released in April 2021, and the Surface Hub 2S, released in 2019.
Launched in 2021 was a variety of new devices which can be viewed on Microsoft's website. For the purposes of this post, we will narrow the focus to the Surface Pro 7+, Surface Go 3, Surface Laptop 4, Surface Hub 2S, and the Surface Laptop Go.
Accessibility & Rapid Uptake Of Science & ICT In A New Environment
The McKinsey survey highlighted just how astonishingly rapid the changes in business processes have been during the past two years. The impact on the Science and ICT sectors has been particularly profound. Besides the increases in uptake and usage of advanced technologies, much more funding has been funneled into research and development in this sector. From a social perspective, shifts in the proportional or relative importance of certain industries within societies have traditionally been slow and incremental – this is no longer the case. The knowledge economy and the 4th Industrial Revolution's displacement of other economic sectors has sped up disproportionately, making the uptake of ICT applications previously viewed as "obscure" at best by the general public a part of the common parlance in hybrid and remote working environments.
Why Choose Microsoft Surface For Science & ICT?

First of all, let's clarify what the acronym ICT refers to. It is the infrastructure that makes modern computing possible, there is no universal definition, but basically, it refers to any device, component, or system that allows people and organisations to interact in the digital world. From antiquated technologies like landline telephones to devices enabled by the internet or wireless networks, such as PCs, laptops, smartphones, and tablets, ICT infrastructure is currently so extensively integrated into our lives, that it has become virtually impossible to function without them.
In response to the sudden need to create physical distance while maintaining work-related proximity over the past two years, Microsoft developed the Surface family of laptops as well as the Hub 2S, all of which represented a shift in the relative importance given to certain specifications, adapting it essentially to function in this new environment.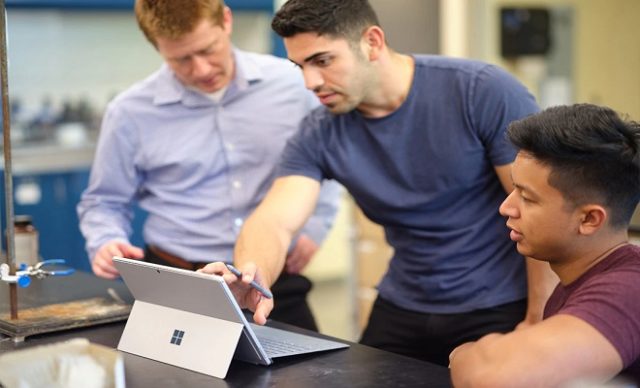 According to the McKinsey study on remote and hybrid working arrangements versus office-based work, employees noted multiple tech-related interruptions during the day, due to slow processing speeds, short battery life, and being dependent on location-based network and storage arrangements that can fail intermittently. The set up of an office-based environment meant that an employee could only use their laptop and access the internet if they're physically in a particular building, team meetings were conducted in the traditional sit-down way which limited participation of all present, and network problems essentially affected everyone, bringing work to a grinding halt at times.
Why ICT Science & Technology Is Relevant To Everyone
Technology is the application of scientifically gained knowledge for practical purposes, whether in our homes, business, or industry. Just about every aspect of our daily lives, from how we work, produce, distribute, transport, socialise, seek medical treatment, trade, and entertain ourselves is facilitated in some form or another by ICT Science and Technology. The development of scientific knowledge in multiple disciplines, from chemistry, electronics, engineering, medicine, or physics both affects the development of ICT technology while simultaneously pointing in the direction that ICT technological advancements should go. As a result of this interplay, various scientific disciplines have developed needs that could only be met by the advancement of ICT Technology, such as the increased need for data storage and memory, the management of multiple processes simultaneously, processing more tasks faster and more accurately, and recording and storing measurements and formulas with absolute precision.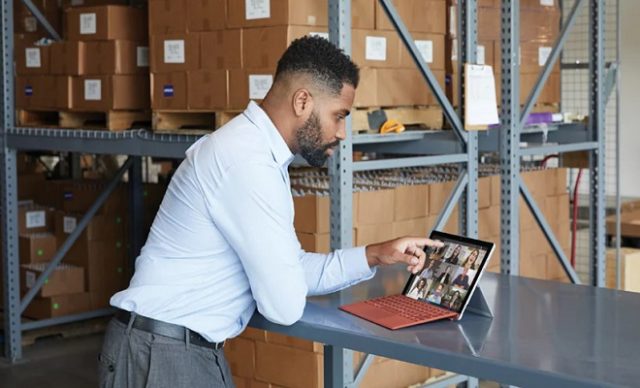 The huge increases in the demand for remote access to everything, from consumer goods and services, work and/or social gatherings, as well as essentially social, medical, and security services have challenged the ICT sector to make computers that can handle more information, can remember greater amounts of data, can juggle multiple tasks with ease, and can connect more easily with more devices than ever before. Apart from the ability to collect and store information – as the traditional or original function of computers – remote working conditions have placed increased demands on the security of data, the ability of people to connect and collaborate, the sharing of information seamlessly, securely, and rapidly, and the ability to access all of this functionality from anywhere.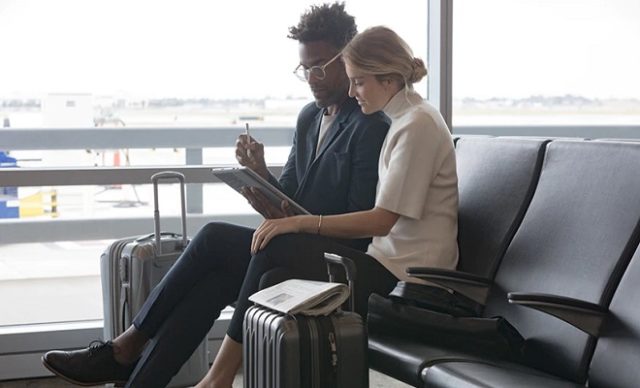 The Microsoft Surface family of devices has succeeded in combining the technological needs of scientific practice and development with the increasing trend of remote and hybrid working situations. The need for scientists to store vast amounts of information, measurements, formulas, and procedures to ensure the correct functioning of everything from the microwave in your kitchen to the airplane you're traveling in with absolute precision and at high speed, coupled with the demands of remote work has highlighted several technical specifications of particular importance in the devices we use.
It has become important for anyone working remotely or in a hybrid arrangement to know what they need from their computer to do their work effectively. Furthermore, it is becoming more and more important to envisage what your future needs might be, so you can choose a product that allows for the upgrades or customisations you may need.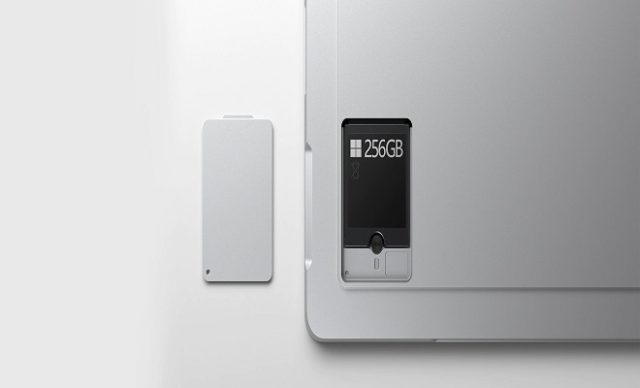 The Microsoft Surface Series Responses To Today's Spec Requirements

To summarise – and as pointed out in another study by McKinsey – it can be said that the ICT specifications of highest priority in today's world are:
Portability
Connectivity
Increased processing speeds
Independence of location-based network, internet, security, or storage capacity
Security systems that effectively protect data that is in essence moving more freely, and from a variety of locations. Traditionally, ICT security would be handled by a centralised network security system which may include reference to firewalls, systems to detect intrusions or the theft of information, mechanisms to stop malware from disabling the functionality of critical processes, and anti-virus software to detect and neutralise malicious code that destroys or corrupts essential data.
Extended battery life for remote or field-based tasks that cannot be centralised
Factory-Enabled Advanced Windows Security
For a detailed description of the various security measures implemented by Microsoft mentioned here, please refer to articles on the Microsoft website here and here.
The most recent research in cyber security indicates that as manufacturers build more protections into the OS and its connected services, other ways of exploiting device vulnerabilities are emerging at an alarming rate, with firmware emerging as a top target.
Because device firmware mostly involves third-party providers, keeping track of the integrity of firmware is becoming incredibly complicated. Since firmware is essentially embedded software that provides a low-level of control for a device's specific hardware – a standard set of coded instructions that tells the device what to do, used for all kinds of consumer electronics to computers themselves – they are an ideal entry-point to a device's actual hardware for any attacker.
Since 2015, Microsoft has been using a unified approach to firmware protection and device security through complete end-to-end ownership of both the hardware design and firmware development, which is done in-house. No third parties are involved in the supply of firmware for Microsoft devices, and this approach has proven to be highly effective in minimising the risk of firmware vulnerability. For the Microsoft Surface For Science and ICT, Microsoft's Unified Extensible Firmware Interface (UEFI) is maintained in-house, regularly updated through Windows Update, and seamlessly deployed for management through Windows Autopilot.
To summarise, Microsoft's approach to security for its Surface range includes:
Microsoft designed and built components
Factory level security protocols and inspection
No third-party BIOS vendors are involved in development or production
Virtualisation-based security, or VBS
Hypervisor-enforced code integrity (HVCI)
Secure boot and boot guard
Malware protection
Dynamic Root of Trust Measurements (DRTM) in AMD devices
Remote device management control.
If you are in the market for a trustworthy computing solution that runs on the Windows ecosystem you know and trust then look no further than Microsoft Surface for Science and ICT.