Many governments around the world began to close their offices and move operations online around the beginning of 2020. As they made this digital transformation, they faced a variety of challenges, including how to operate remotely when their processes have traditionally required face-to-face interactions. This is how Surface can streamline operations, no matter where these agencies are located.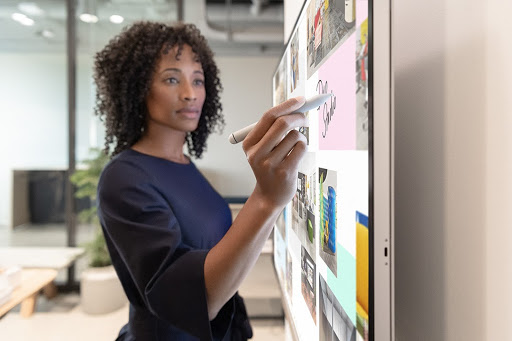 3 Practical Reasons To Embrace Remote Government
COVID-19 has given governments a once-in-a-lifetime opportunity to reimagine the way they interact with businesses and serve people. Largely due to the pandemic, the technology needs and expectations of government agencies have grown exponentially. This has driven the need to virtually maintain operations while continuing to serve the community.
Virtual Courts
As an outcome of the pandemic, courts are no longer mere physical locations but access points to achieving justice. To expand access to justice despite the lockdown, the court system had to quickly adopt a digital model to conduct necessary court proceedings. Now, virtual courts are no longer an aspirational goal but top-of-mind for many judicial systems. In Buenos Aires, Argentina where a judicial body made up of more than 8,600 people intervene in over 800,000 criminal proceedings per year, time is of the essence. Studies have shown that faster decision-making saves an average of $451,273 over a three-year period. Through the implementation of Microsoft Teams, court justices and others within the judicial system can improve their time-to-decision by 17.7 percent. This increased time efficiency also provides the justices and lawyers alike with increased opportunities to serve more people in need of hearings. These outcomes, combined with the desire to ensure open communication and trust under social-distancing guidelines, led the Public Prosecutor's Office in Buenos Aires to choose Microsoft Teams as a platform for virtual hearings.
Virtual Visits

The need to continue essential services, such as support for child welfare and senior care cases, has prompted agencies to fundamentally change how they practice social work. Today, social workers are in the pursuit of more time to dedicate to those in need and better outcomes for those within the system. During these challenging times where in-person interactions are limited, many social workers have turned to video conferencing to ensure continuity of operations via virtual visits.
Remote Government
As governments seek to personalise remote services to securely meet the needs of all people, provide faster response and quicker resolution times, the resulting outcomes benefit both employees and constituents. From a worker's perspective, employees can work more efficiently and effectively, no matter where they are.
Enabling Remote Government Through Microsoft Surface
Access to trusted, remote government services is very essential – most especially during these uncertain times. When implemented in a thoughtful manner, innovative technology plays a key role in ensuring the continuity of public-facing operations, processes, and governance in a secure fashion.
Surface for government allows agencies to:
Provide service continuity while employees work remotely.
Move their services online.
Reduce administrative time and costs through modern technologies.
Increase community access, input, information, and participation.
A Local Success Story
Gauteng, one of the smallest yet most densely populated provinces in South Africa, sought to expand community access to their government services. Straightforward, right? The challenge was that the Gauteng Provincial Government had 13 departments that served more than 10 million citizens – each day. So, the provincial government worked with Microsoft to create a digital platform using Azure, Dynamics 365, and Microsoft 365. The resulting tool made government services more inclusive through increased remote capabilities and featured a web portal, mobile app, and bot that provided 24/7 access to the community. Currently, the 400,000 people using the platform can easily access government services from any location. As part of their transformation journey, the Gauteng Provincial Government aims to become fully digital within the next five years.
Coupling the above testimony with a fleet of Microsoft Surface devices allows for mobility, connectivity and security no matter where the officials work from.
A Surface For Your Department
Unshackle government departments from their desks and equip and energise your environment with the elegant range of Surface devices.
The Surface Go, Pro, Book and Laptop are ultrathin, light and versatile, offering the perfect balance of portability and power. Launch your school's creative technology to the next level with the stunning Surface Studio and revolutionise collaboration and group work with Surface Hub 2 – the Surface family has something for everyone.
Surface Go
Ready to roll, the Surface Go 2 is the smallest, lightest Surface yet, weighing just 544 grams. Specially designed for mobility, this ultra versatile PC is ideal for government officials.
Surface Pro 7+
Power on the move. Despite its slim frame, the device packs as much power as most desktop computers, allowing it to handle all sorts of collaboration, productivity and project management software. The Surface Pro 7+ tablet has all the features government workers need to execute tasks remotely, along with everything they require to create an effective remote working environment.
Surface Book 3
Meet the laptop that can handle your biggest demands. The most powerful Surface laptop yet combines speed, graphics, and immersive gaming with the versatility of a laptop, tablet, and portable studio. Available in 13.5" or 15" sizes, both with a high-resolution touchscreen.
Surface Laptop 4
Style and speed. Microsoft's new Surface Laptop 4 is an evolution of its own, packing improved components into the same slim, lightweight chassis the Surface Laptop product line is known for. Striking the perfect balance between price, performance, portability and design – the Surface Laptop has always attracted attention in government.
Surface Hub 2S
The Digital whiteboard perfect for power meetings, Surface Hub 2S is now available with a 50″ or 85″ display. Spice up any space with synergy, with this next-generation interactive whiteboard.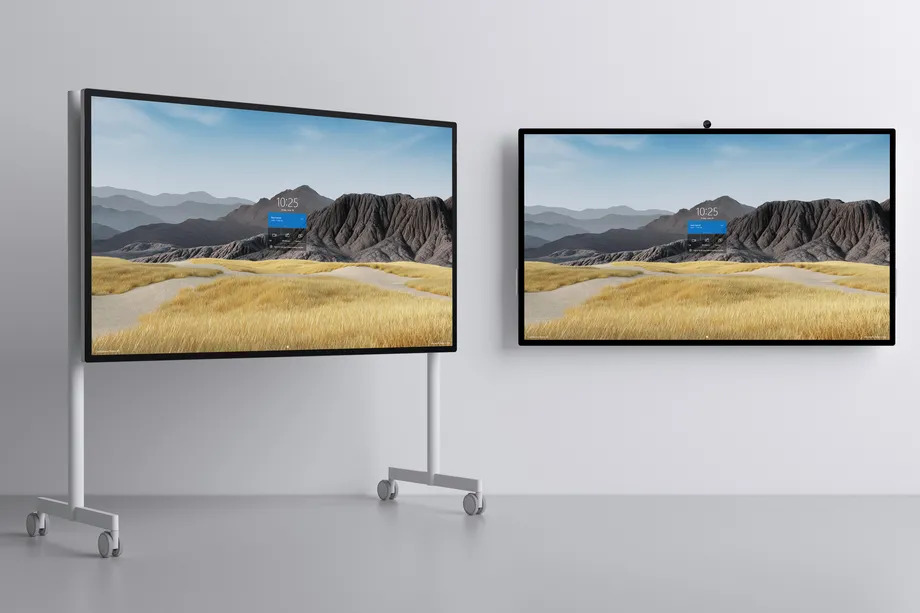 Cloud-To-Chip Protection
Surface with Microsoft 365 provides unique protection at the front line. To provide a few illustrations of how devices may be vulnerable and how this new level of protection can support organisations and frontline workers. Here are a few commonplace examples:
Stolen Device
Data on the hard drive is encrypted. Surface devices ship with BitLocker drive encryption enabled by default, so the data on the hard drive cannot be accessed without credentials or the encryption key. Even if the hard drive is removed from the device and inserted into a new device, it cannot be decrypted.
USB booting is prevented because the organisation used Microsoft Endpoint Manager to proactively turn off the ability to boot from USB through the firmware-level control that the Surface device offers.
There is zero access to data even if the SSD is removed. If a Surface's removable SSD is tampered with, the device will shut off power, erasing any residual data in its memory. Since the device is cloud-managed, the organisation can remote wipe all the machine's contents.
Malicious Intent
A Zero Trust approach means that even if a device is authenticated, the current user profile can only access data and content they have permissions for. The retail establishment assumes that a breach is always possible and maintains strict controls over data access. Conditional access capabilities in Microsoft 365 prevent data leakage from both internal and external actors.
Any unusual behaviour on the device is automatically detected and remediated with Microsoft Defender for Endpoint, which analyses signals from the device to recognise any abnormal behaviour, like an uncommon executable running on the device. As part of the remediation path, the device is automatically quarantined from the network until the situation is resolved.
Unsecure Network Connection
Instead of worrying about encrypting data that could be shared on a public network, the organisation takes a proactive approach to having a guaranteed secure connection, especially for employees in the field, by equipping frontline workers with LTE-enabled devices. The entire Surface 2-in-1 portfolio (Surface Pro 7+ and Surface Pro X) has LTE available.
Any websites, cloud resources, or internal networks not explicitly defined as "trusted" are contained with Microsoft Defender Application Guard. These untrusted sites or files are opened in a virtualised container – essentially a separate PC within the existing PC – to isolate those potentially harmful sites or files from the rest of the device.
Microsoft supports governments worldwide through digital transformation that improves government services, drives positive societal change, and promotes the well-being of people. Given the benefits that government agencies have seen with a vastly expanded work-from-home model, it's clear that the desire to provide these services remotely will continue long after the pandemic subsides.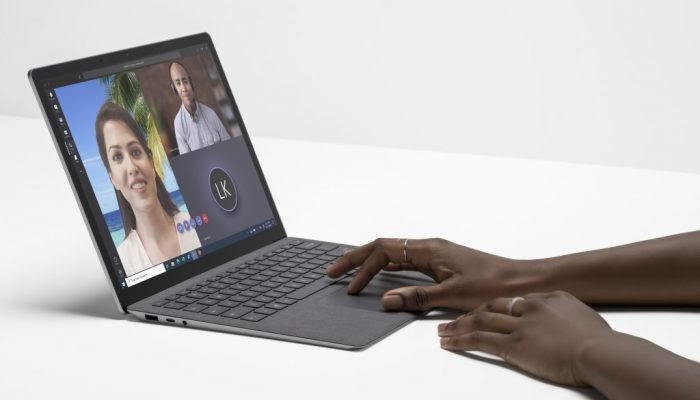 Surface Mobility And Power Transforms Remote Government
Surface delivers the power of a laptop, the mobility of a tablet, and the convenience of digital note-taking. It helps government employees to work more productively, collaboratively, and securely wherever they are.
All in all, Surface personalises government services to meet the needs of all people, provide faster response and quicker resolution times, with accessibility and security built in.
Surface devices also come with many simple deployment options. Windows Autopilot will launch your organisation's brand-new devices for optimised use. It can additionally be used as a virtual IT technician to reset, repurpose and recover devices. Autopilot requires little to no infrastructure or management. This makes it ideal for individuals who can't risk downtime due to technological glitches. Surface devices can self-deploy with Zero Touch Provisioning technology, eliminating the manual labour often associated with adding them to a network. When a new employee joins the team, they'll have everything they need at their fingertips.