Governments serve the public interest – a dynamic set of expectations that reflect the public's own changing experiences with the service economy. Citizens expect governments to provide sustainable programmes, appropriate services, and responsive solutions. The most indispensable infrastructures – real or intangible – in society are the domain of public sector agencies. In this article, we will explore the problems agencies face and how Microsoft Surface for Government can solve these issues. We will also be looking at a case study done on local government in America and applying those lessons learned to our local authorities.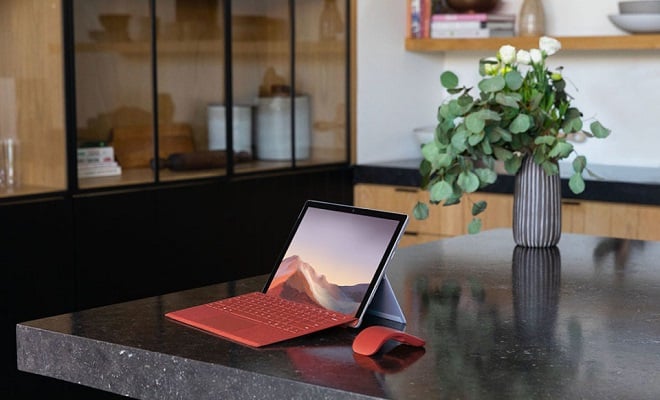 The stakes are high whether you're tasked with providing public safety, keeping the transportation network flowing, or implementing housing policies. You need to deliver on your public commitments in the context of multi-layered matrices of rules and procedures across agencies and demonstrate your agency's impact against its goals through transparent portfolio reviews.
Covered In This Article
Embracing Digital Transformation
Effective Collaboration
Flexible Work
Confidence In Government With Better Security
Microsoft Surface In Government In Action
Embracing Digital Transformation With Microsoft Surface In Government
Government agencies can be slower to adopt modern technology than other sectors. If you're still doing things the way you were a decade ago, you're missing an opportunity to be more impactful. Embracing digital transformation helps keep people more connected – to each other and to the information they need. You can improve how your teams work together, with other agencies, and intra-agency. This is why Microsoft Surface for government can make the changes you need. Employees can spend less time searching for data by having improved access to their organisation's knowledge base. Through modern technology, you can empower your employees to break down barriers, work optimally where policies intersect, and ultimately move initiatives forward more effectively.
This can help you:
Break down the physical and virtual barriers that slow down communication.
Streamline communication and collaboration to maximise your workforce productivity.
Make information easier to find and share across agencies, enabling real-time decision making and more immediate results.
Ease the burden of time-consuming tasks by accelerating joint initiatives and streamlining workflows through a clearer division of labour and accountabilities.
Strike a greater balance between privacy, security, and compliance while giving your workers the freedom to collaborate effectively.
Effective Collaboration With Microsoft Surface In Government
To help achieve your agency's mission, you need to improve the coordination of efforts internally and across agencies. Policies and programs often touch more than one department, agency, or jurisdiction. However, physical and virtual boundaries between these entities can complicate the flow of information and hinder critical decision making.
Legacy tools and procedures impact your missions, often making information-sharing unnecessarily complex and collaboration cumbersome. By using outdated capabilities, you can cause misalignment between reporting and communication, duplicated work, and less secure environments, which can waste time or compromise data. Challenges can arise from staying connected when working remotely or in the field. Without the right tools, you can experience inefficiencies, including unnecessary travel back and forth to the office to submit reports, audits, or transcribe notes to be saved. This is time better spent with citizens or focused on the task at hand. And the quality of the data can be compromised when the relevant stakeholders can't access or edit it in real-time.
There's also the issue of knowledge and experience transfer as civil servants retire. For years, government employees relied on standard operating procedure documents. As a new generation of civil servants enters the workforce with different skill sets and technological expectations, how do you bridge this gap to facilitate knowledge transfer?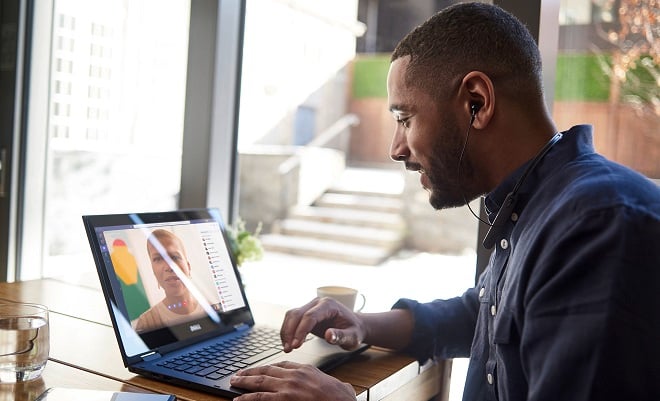 Flexible Work With The Microsoft Ecosystem
Government tools should enable faster access to data and secure information-sharing across agencies to improve mission outcomes, increase civic engagement, and accrue public trust in institutions. Implementing modern collaboration and communications capabilities can streamline how you coordinate efforts within and across agencies – so you can more impactfully deliver against your mission.
Microsoft 365
Government organisations have unique needs. In relation to it, Office 365 provides government plans to cater to these needs. They offer capabilities and features of Office 365 services in a segmented government cloud community.
SharePoint
Share and manage content, knowledge, and applications to empower teamwork, quickly find information, and seamlessly collaborate across your organisation. You can use it as a secure place to store, organise, share, and access information from any device. All you need is a web browser, such as Microsoft Edge, Internet Explorer, Chrome, or Firefox.
OneDrive
Microsoft OneDrive is a file hosting service and synchronisation service operated by Microsoft as part of its web version of Office. Work faster and smarter with anyone inside or outside your organisation. Securely share files and work together in real-time using Word, Excel, and PowerPoint across web, mobile, and desktop.
Teams
Microsoft Teams is a persistent chat-based collaboration platform complete with document sharing, online meetings, and many more extremely useful features for business communications. Having an excellent team space is key to being able to make creative decisions and communicate with one another.
Azure
At its core, Azure is a public cloud computing platform—with solutions including Infrastructure as a Service (IaaS), Platform as a Service (PaaS), and Software as a Service (SaaS) that can be used for services such as analytics, virtual computing, storage, networking, and much more. It can be used to replace or supplement your on-premises servers.
Confidence In Government With Better Security
Finding the balance between security and productivity is a critical task for government agencies. Proactive security measures help protect your agency from cyber attacks that can steal or destroy public, personnel, and mission-critical information. At the same time, easy data-sharing and efficient communications within and across agencies keep missions moving forward. With Microsoft 365 and Microsoft Teams, you can enable more secure communication and collaboration across the entire family of Microsoft Surface devices.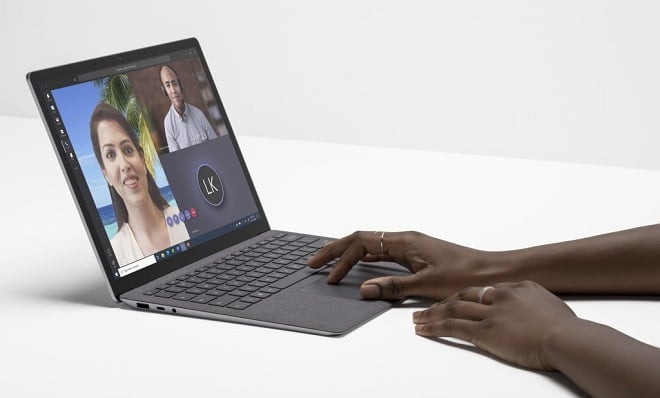 Microsoft Surface In Government In Action
Over the past decade, the City of Frisco, Texas, has transformed its digital approach from a disjointed set of products to a flexible, standardised infrastructure built around Azure, Microsoft 365, and Windows 10 that streamlines communication, encourages collaboration and simplifies training and maintenance. Today, the city relies on an integrated suite of solutions like SharePoint, OneDrive, Windows Defender, and more to help different departments – from police to public works – deliver vital community services to residents. This is made possible by the distribution of Microsoft Surface devices. From the highly mobile, easy-to-carry Surface Pro 7+ to the digital whiteboard, Surface Hub 2S.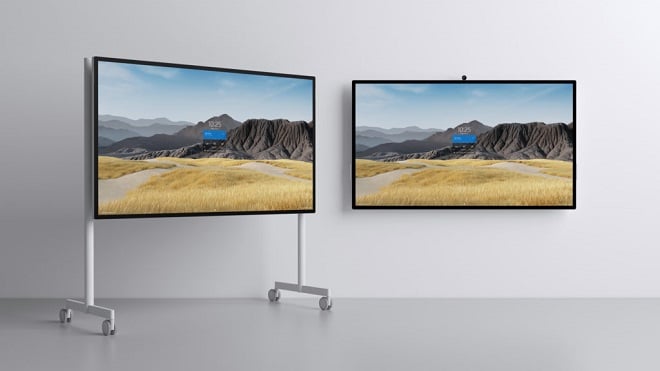 The Problem
When the COVID-19 health crisis disrupted traditional workflows and communications by suddenly forcing many workers out of the office last year, the City of Frisco, Texas, was well-positioned to quickly adapt to this change. After over a decade of strategic and methodical planning, Frisco had already put in place a robust and standardised technology infrastructure built on a foundation of Microsoft solutions, of which the surface family of devices are an integral part.
This initiative, led by Curt Balogh, Chief Information Officer, and Steve Leblond, Enterprise Technology Officer, first began to take shape as far back as 2002, when the City of Frisco was on the precipice of a significant growth cycle.
"We knew that we'd be hiring a lot of technical folks because we had a very small staff back then, and I knew that I would struggle to hire personnel," he says. To cope with the impending staff deficit, Balogh decided to standardise all operating systems, networking technology, and other devices on Microsoft solutions to make training readily available. "Standardising on a path was a philosophical decision that we made at the very beginning of creating an IT department," he says.
Since making these early decisions, Balogh and Leblond have addressed the challenges of continual growth by further consolidating the city's technological and digital infrastructures within the Microsoft ecosystem. Currently, the Frisco government operates with the help of multiple Microsoft solutions, including the Microsoft 365 platform, SharePoint, OneDrive, Teams, and Azure. This has allowed them to better promote cross-departmental collaboration, increase flexibility and scalability, and bolster security, turning the City of Frisco into a model of digital transformation in local government.
The Solution: Microsoft Surface In Government
As part of a city government with numerous departments, each of which helps oversee the needs of more than 211,000 residents, Leblond and Balogh recognise that collaboration has to be at the heart of the city's workplace culture. To this end, their team has helped incorporate Microsoft Surface for government use in the city's workspaces and meeting rooms. Other solutions, such as the city's investment in the Microsoft 365 platform, have helped further streamline the city's workflows by giving employees additional sharing and collaboration capabilities.