If you need more convincing on why you and your office need to be working on the Microsoft Surface family of devices, here are seven good reasons.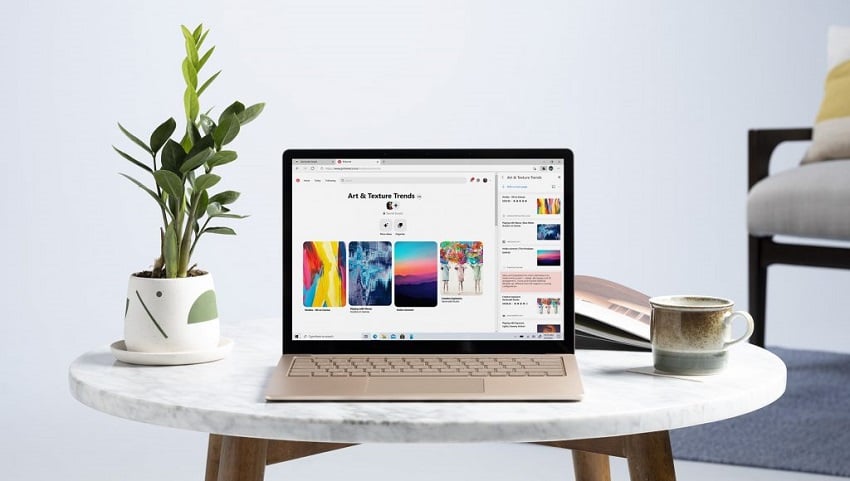 Covered In This Article:
It's Powered By The Windows Ecosystem
Chip-to-Cloud Security Comes Standard
Processing Powe At Your Finger Tips
Goes Where You Go
It's Perfect For Collaboration
There Is A Lot To Choose From
Tarsus Distribution Is A Microsoft Surface Partner
It's Powered By The Windows Ecosystem
In recent years, Microsoft has gotten into the hardware side of computing with the Surface family of devices. This has given them the opportunity to showcase what the Microsoft Computational Universe (MCU) is capable of. Instead of creating a separate operating system (OS) for the Surface line, Microsoft has integrated the hardware to run on Windows. This includes all the bells and whistles that come with this OS which we all know and love.
Microsoft 365
Microsoft 365 is designed to help you achieve more with innovative Office apps, intelligent cloud services, and world-class security. This means that everything from Excel to Teams has been optimised to work the way it should across the Surface range.
Windows 11
Windows has always existed to be a stage for the world's innovation. It's been the backbone of global businesses. At a time when the PC is playing a more central role in our lives, Windows 11 is designed to bring you closer to what you love. Some newer Surface devices come with Windows 11 already installed. Other Surface devices can be upgraded from Windows 10 to Windows 11. Click here for the full list of supported devices.
Chip-to-Cloud Security Comes Standard And That's Microsoft Surface Is Right For You
The role of the Windows PC and trust in technology is more important than ever as our devices keep us connected and productive across work and life. Advancements like Windows Hello biometric facial recognition, built-in Microsoft Defender Antivirus, firmware protections and advanced system capabilities like System Guard, Application Control for Windows and more have helped Microsoft keep pace with the evolving threat landscape. Every feature of the Microsoft Surface devices has been designed in alignment with Microsoft's Zero Trust architectural principles. The Microsoft Surface devices are Chip-to-Cloud Secure. They have built-in advanced security at every layer: the hardware, the firmware, the operating system, and the cloud.
When it comes to endpoint security, Microsoft Surfaces devices reign supreme. These devices benefit from one simple fact. Every line of code in the hardware, the firmware, the operating system, and the cloud is owned and developed by Microsoft. Their engineers control 100% of the code that runs on Surface devices. This uniquely positions Microsoft to design an unparalleled, holistic approach to endpoint security.
Processing Power At Your Finger Tips
With so many options to choose from across the Surface range, it might seem tricky to find one that's right for you. The solution would be to have a powerful machine that is lightweight, easy to transport and packs a punch. something that is anything but ordinary. The new generation Microsoft Surface ticks all those boxes and is the fastest machines the tech company has ever shipped. Thanks to its laptop-class 11th-generation Intel Core processor, jumping between spreadsheets, programs and browser windows is more seamless than ever.
Microsoft Surface Is Right For You Because It Goes Where You Go
Microsoft Surface touchscreen laptops and 2-in-1s empower you to create however you want, wherever you are. Thanks to their excellent form factor and lightweight, the Microsoft Surface family of devices allows you to take the office with you, no matter where you are.
Connectivity
When Wi-Fi is unreliable, stay connected virtually anywhere with LTE, available on selected models. Surface Pro with LTE Advanced allows people to stay connected with a blazing-fast cellular connection. The CAT 9 modem makes Surface Pro with LTE Advanced the fastest LTE-enabled laptop in its class.
Audio & Video
All Surface computers have HD video webcams that orient your face from whatever angle you take your calls, meetings, virtual get-togethers, and more.
It's Perfect For Collaboration
As hybrid work continues to evolve, it is imperative that organisations bring people together wherever they are – both inside the office and out – to communicate, collaborate and co-create.
Whether through Teams or first-rate inking with the Surface Pen, the Microsoft Surface family of devices provides a variety of features and capabilities to address these needs. With the Smart Camera, the meeting experience becomes even more immersive for people both in the room and participating remotely. With its automatic framing technology, portable design and high-quality video, the Smart Camera helps to ensure participants are seen and heard – whether they are at the back of a large room or interacting with the Surface Hub at the edge of the screen.
There Is A Lot To Choose From
Whether you're looking for a portable 2-in-1 device, a fully functional laptop, or even a digital whiteboard, there is a Surface device that's right for you. Whether you've owned a Surface device in the past or you're contemplating your first one, the current Surface lineup can be pretty confusing if you're new to this series of machines. Fortunately, Microsoft has set up a self-explanatory naming convention for each device.
The current Surface lineup includes some standout choices. To find out more about which Surface is right for you, click here.
Tarsus Distribution Is A Microsoft Surface Partner
Discover the power of collaboration with Microsoft Surface devices through Tarsus Distribution, Southern Africa's leading IT hardware distributor. As a Microsoft Surface Partner, Tarsus is committed to bringing world-class technology to mid and enterprise-sized companies. With unparalleled access to credit funding, stock availability, and efficient logistics, Tarsus ensures that your business has the tools it needs to thrive.
Benefit from our extensive experience and commitment to the development of cutting-edge solutions. Join hands with Tarsus Distribution today and empower your business with Microsoft Surface devices, tailored to meet the demands of today's dynamic corporate environment. Contact us now to explore the possibilities and take your business to the next level.