Earlier this year, we saw customers undergo two years' worth of digital transformation within two months, proving that in times of need, technology can enable our resilient organisations to continue the operations required to allow trade to continue. In this article, we take a look at Technology For Customs during these trying times.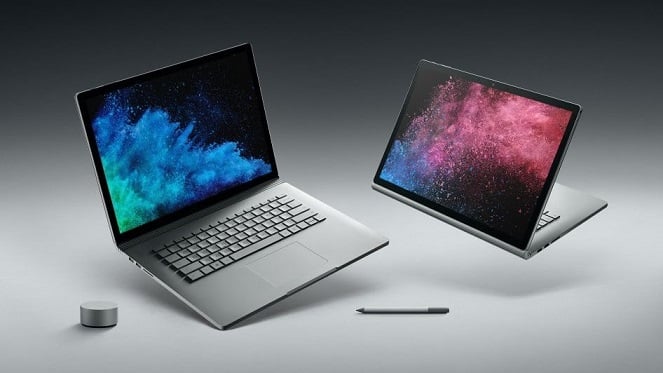 Unsurprisingly, the countries and organisations that invested in digital transformation saw their economies and operations transition faster and recover faster.
In November 2020, Microsoft participated in the WCO Tech-Con Summit organised by the World Customs Organization that brought together more than 1100 attendees from 183 Customs administrations across the globe who collectively process approximately 98 percent of world trade.
The conference focused on the global economic crisis caused by the pandemic, where health and safety took precedence over economic development, where lockdowns negatively impacted supply chains, halted trade, and consequently increased unemployment, bankruptcies, and rises in fraud and illicit trade. Key technological challenges and opportunities in times of crisis were other key conference discussion topics.
While taking a painful toll on health and well-being, the pandemic offered organisations the opportunity to pause and reimagine certain portions of customs and trade processes. The resulting reimagining conversations focused on how to create more resilient supply chains, an always-on government that incorporates sustainability, and social inclusion into its design processes and success criteria. All parties understood that transparency and trust are more important than ever as customs organisations do their best to better implement safe and fair trade.
The rising importance of digitalisation, e-commerce, and the need to redesign the modern workplace calls for accelerated adoption of technology, combined with an increased emphasis on the digital skilling of workers across the customs and trade ecosystem. This can all be accomplished through the implementation of Surface devices.
Covered In This Article
Surface Supports Recovery Across Different Horizons
Recovery Across Different
Security Strategies And Tools
Microsoft Defender And Surface Technology For Customs
Surface Supports Recovery Across Different Horizons

In today's environment, the demand for public service increases the pressure on national government branches to be more efficient, effective, and responsive. You can provide federal employees with the tools they need. Microsoft Surface can help them work productively, collaboratively, and securely to deliver services, whether they are in the office, or working remotely.
Some of the capabilities and solutions Microsoft and its partners can provide this ecosystem are:
Microsoft's Crisis PowerApps Platform enables rapid, resilient healthcare supply chain management.
A touchless data capture and records management system powering a next-generation notebook for customs officers. Partners such as StarStorage are combining the power of artificial intelligence (AI) to process forms with Microsoft Office 365 and Dynamics 365 to ensure compliance and governance while improving efficiency across records management via automated workflows.
Ensuring execution of social distancing measures to ensure employees and economic operators' health and safety. The Interaction Care suite from Beabloo offers tools for measuring interactions between people to improve enforcement of social distancing in crowded spaces.
A rapid secure digitisation platform delivered by ComUnity that enables port authorities to quickly launch port authority consignee platforms in only a few days.
Protecting employees by rapidly implementing a hybrid workplace. Leaders that empower their people with digital technology can more easily transform their organisations' processes and workplaces into hybrid models that will allow them to recover faster and emerge stronger than competitors. To build an effective hybrid workplace, organisations must focus on three things: leadership, culture, and technology.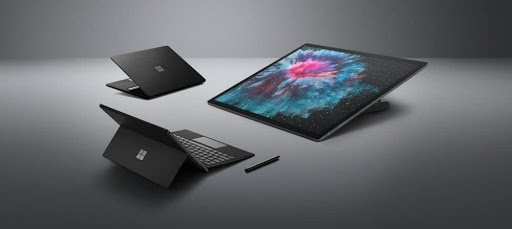 Security Strategies And Tools Through Technology For Customs

If you want to know just how dramatically the world has changed over the last few months, consider how your opinion on working from home has changed since March 2020. Remote work used to be an option that was nice-to-have if you needed it or if you were getting some extra things done over the weekend – but none of us ever anticipated that mastering every nuance of working from home in a climate like this was going to be a critical part of our long-term success.
The challenges of the work-from-home necessitated by COVID-19 will never be forgotten by anyone, especially in our IT community where 100-hour weeks were necessary to make sure everyone else could continue working. Fortunately, the Microsoft line of Surface devices ship with leading end-user security protection and protocols.
The Microsoft Surface range offers users the ability to connect securely from anywhere, thanks to its 4G LTE capabilities in certain models. Surface also offers:
Fingerprint Sign In
Convenient security is the name of the game when it comes to the Surface range of products. The Surface Laptop Go is no exception. With a Fingerprint Power Button One Touch sign-in is a safe and easy way to secure the device.
Windows Autopilot With Technology For Customs
Give faculty, staff and students the freedom to teach and learn anywhere with zero-touch deployment, one-click device management and protection from Microsoft. Eliminate time-consuming re-imaging because Surface is built for the Windows Autopilot zero-touch deployment experience. Students simply sign in to their new Surface device and start learning from day one.
Windows Autopilot allows you to:
Automatically join devices to Azure Active Directory (Azure AD).
Auto-enrol devices into MDM services, such as Microsoft Intune (requires an Azure AD Premium subscription).
Restrict the Administrator account creation. Autopilot is the only way to have the first person who logs into Windows enter as a standard user.
Create and auto-assign devices to configuration groups based on device profiles.
Customise OOBE (Out of Box Experience) content and branding to meet organisational requirements.
Enable full device configuration with Intune.
Reset or restart devices remotely.
Surface with Microsoft 365 provides unique protection at the front line. To provide a few illustrations of how devices may be vulnerable and how this new level of protection can support organisations and frontline workers. Here are a few commonplace examples:
Stolen Device Protection Through Technology For Customs
Data on the hard drive is encrypted. Surface devises ship with BitLocker drive encryption enabled by default, so the data on the hard drive cannot be accessed without credentials or the encryption key. Even if the hard drive is removed from the device and inserted into a new device, it cannot be decrypted.
USB booting is prevented because the organisation used Microsoft Endpoint Manager to proactively turn off the ability to boot from USB through the firmware-level control that the Surface device offers.
There is zero access to data even if the SSD is removed. If a Surface's removable SSD is tampered with, the device will shut off power, erasing any residual data in its memory. Since the device is cloud-managed, the organisation can remotely wipe all the machine's contents.
Malicious Intent
A Zero-Trust approach means that even if a device is authenticated, the current user profile can only access data and content they have permission for. The retail establishment assumes that a breach is always possible and maintains strict controls over data access. Conditional access capabilities in Microsoft 365 prevent data leakage from both internal and external actors.
Any unusual behaviour on the device is automatically detected and remediated with Microsoft Defender for Endpoint, which analyses signals from the device to recognise any abnormal behaviour, like an uncommon executable running on the device. As part of the remediation path, the device is automatically quarantined from the network until the situation is resolved.
Unsecure Network Connection
Instead of worrying about encrypting data that could be shared on a public network, the organisation takes a proactive approach to have a guaranteed secure connection, especially for employees in the field, by equipping frontline workers with LTE-enabled devices. The entire Surface 2-in-1 portfolio (Surface Go 2, Surface Pro 7+, Surface Pro X) has LTE available.
Any websites, cloud resources, or internal networks not explicitly defined as "trusted" are contained with Microsoft Defender Application Guard. These untrusted sites or files are opened in a virtualised container – essentially a separate PC within the existing PC – to isolate those potentially harmful sites or files from the rest of the device.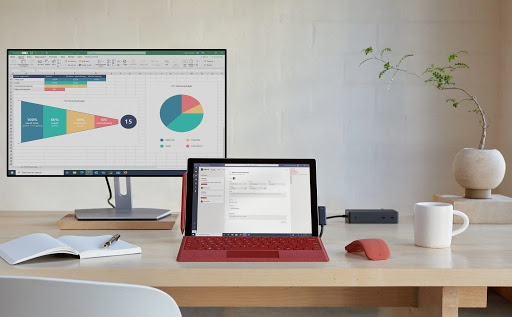 Microsoft Defender And Surface Technology For Customs

Windows 11 provides comprehensive, built-in protection – at no extra cost. Microsoft Defender coupled with comprehensive antivirus protection and Surface's chip-to-cloud protection, keep you more secure than ever.
Microsoft Defender Antivirus is the next-generation protection component of Microsoft Defender for Endpoint. This protection brings together machine learning, big-data analysis, in-depth threat resistance research, and the Microsoft cloud infrastructure to protect devices in your enterprise organisation. Your next-generation protection services include the following capabilities:
Behaviour-based, heuristic, and real-time antivirus protection, which includes always-on scanning using file and process behaviour monitoring and other heuristics (also known as real-time protection). It also includes detecting and blocking apps that are deemed unsafe but might not be detected as malware.
Cloud-delivered protection, which includes near-instant detection and blocking of new and emerging threats.
Dedicated protection and product updates, which include updates related to keeping Microsoft Defender Antivirus up to date.
Formerly known as Windows Defender, Microsoft Defender Antivirus still delivers the comprehensive, ongoing, and real-time protection you expect against software threats like viruses, malware, and spyware across email, apps, the cloud, and the web.
Always Defending
No need to download – Microsoft Defender comes standard on Windows 11, protecting your data and devices in real-time with a full suite of advanced security safeguards.
Files Are Secured And Accessible
Save your files to OneDrive to keep them protected, backed up, and accessible from all your devices, anywhere.
Privacy You Manage
Set your location, camera and data usage options in the easy-to-access account settings panel.