In February 2017 Dell acquired EMC and emerged as the rebranded Dell EMC Technologies Group. Since then, Dell has been developing and launching not only a series of products—such as laptops, desktops, and servers—but a series of business solutions that is a key feature of Dell's value proposition in the global market. The solutions and support component of Dell's ICT packages includes two main pillars: the Client Solutions Group and the Infrastructure Solutions Group. In this article, we will focus on the latter, the Dell Infrastructure Solutions Group, to introduce you to a range of Infrastructure Solution offerings including server solutions, faster networking solutions, storage offerings for business, Dell ISG for your business, collaboration promotion solutions, and a comparison between the Dell EMC Unity XT vs Dell EMC XtremIO security solutions products.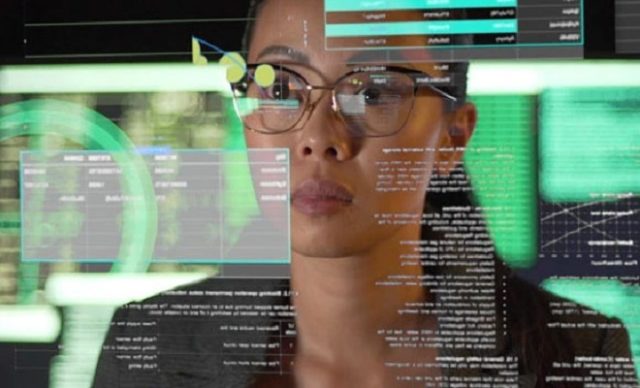 Dell Infrastructure Solutions Group: Server Solutions
Every organisation needs to be a digital organisation powered by data, running in a multi-cloud environment, and able to harness artificial intelligence, machine learning, IoT, edge computing, and more.
Microsoft Data Platform: Azure Arc
Validated Dell Technologies provide the foundational infrastructure that fuels your Microsoft Azure hybrid cloud strategies. When data is spread across multiple locations, management can become complex. Selecting the best location for your data is made possible by a hybrid cloud approach. Microsoft Azure Arc enabled data services based on validated Dell Infrastructure Technologies deliver a data management experience that is consistent and reliable—wherever your data lives. Dell Technologies simplifies deployment, integration, and management of the Microsoft data platform, including SQL Server, for better service delivery and business innovation.
Dell Technologies has multiple solutions that have been validated for Microsoft Azure Arc–enabled infrastructure making it even easier to bring Azure data services on-premise. Whether you are on-premise or in the field, this hybrid cloud platform delivers infrastructure and Platform-as-a-Service (PaaS) with a consistent Azure cloud experience. Dell EMC Solutions for Azure Stack Human-Computer Interactions (HCI) deliver a fully validated and supported HCI solution that allows you to reach your business goals.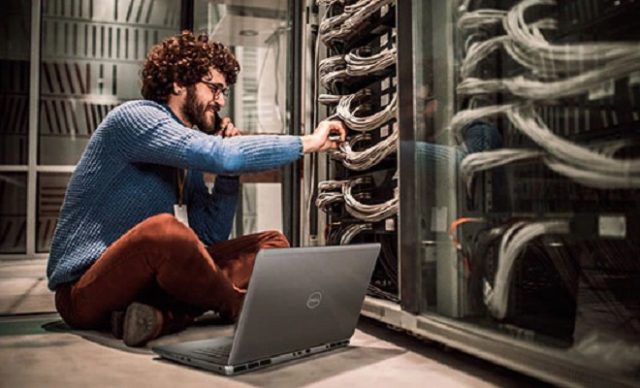 Data-Driven Business Outcomes with a Dell Foundation for Oracle Applications
Next-gen intelligent data-driven applications are maturing at an incredible speed, in both the realms of business and consumerism. Additionally, the rise of emerging technologies like artificial intelligence (AI) and machine learning (ML), Internet of Things (IoT), digital assistants, and blockchain, business applications—such as supply chain management (SCM), finance, enterprise resource planning (ERP), and customer relationship management (CRM)—are becoming more and more intelligent and responsive to interfacing with humans.
Intelligent applications are dependent on the advancements in the database platforms they are built and run on. For decades, the database has been the standard for storing operational data (OLTP), producing some analytics for reporting, and data warehousing (OLAP). Today, however, organisations want and need more from their data—they need less information and more insight. To do this, multiple databases need to be linked together in a rational, or rather, relational way, showing how data from different stores relate to each other to offer vastly more sophisticated and intelligent insights—literally unlocking the gold in your data. Relational database management systems (RDBMS) have responded to this new way of thinking about what data is and what it could be with new architectures and capabilities.
Dell EMC cloud‑enabled infrastructure can run Oracle virtualised and non-virtualised platforms. Use Dell APEX Private Cloud if you're running Oracle with VMware to introduce a simple and scalable way for IT to build an on-premise cloud without the additional layer of deploying the VMware Cloud Foundation (VCF) software. Multi-cloud storage and data protection infrastructure such as this makes a managed service that combines the benefits of Dell EMC storage and data protection platforms with the agility and flexibility afforded by the multi-cloud accessibility models of Oracle. This offering supports multi-cloud for Dell EMC PowerMax, PowerStore, PowerScale, Unity XT, and PowerProtect appliances.
Faster Networking With Dell Infrastructure Solutions
Faster Networks Increase Productivity and Lower Costs
Dell employs the most talented and tech-savvy consultants to analyse your network with the aim of creating complete, end-to-end solutions for efficient network and application delivery at optimal speeds. Optimised networks optimise performance, plain and simple. To provide the best application delivery, your network must operate as fast as possible, and Dell EMC has responded to the need for faster networks with solutions that address acceleration, scalability, deployment and configuration, VoIP communications, and data security management.
With Dell
Networking 5500 Series
Gigabit Ethernet (GbE) switches, users can connect up to 10 times faster than 10/100 network speeds. GbE switches support high-speed connections for users, peripherals, file servers, storage arrays, and power much more effectively than Ethernet (PoE) devices, ensuring high throughput with 1 Gbps bandwidth and dual 10 Gbps fiber uplinks (SFP+). This enables you to access the full potential of your network and get the most out of your server performance, with fast access to local network data through a network interface card (NIC).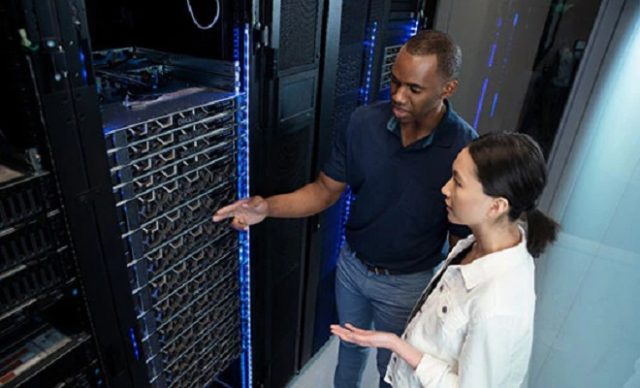 As your network expands, whether your a big or a small enterprise, Dell Networking 5500 Series Gigabit Ethernet (GbE) switches can easily scale your capacity with up to eight switches and 400 ports in a stack, managing all switches in a single unit—keeping administration simple and manageable. An expandable Layer 2 switching solution is also possible to ensure the resilience of your network. Simplifying your switch deployment reduces configuration time for increased productivity, and with Dell EMC networking products that can be added on via USB to increase the number of ports and switches, you can simply plug in a USB drive loaded with configuration files with one-touch configuration. Using Dynamic Host Configuration Protocol (DHCP) or a local USB connection lowers deployment costs and saves time with automatic switch and IP configuration. Dell Infrastructure Solutions provides enterprise-level management and security while helping to reduce your energy consumption. Manage your network efficiently and securely with automation and by using a robust feature set including authentication, encryption, alerting, and more.
Dell Storage Offerings For Business
When it comes to performance, efficiency, and flexibility, the Dell EMC storage range of solutions—also referred to as the enterprise data storage ecosystem—comes out on top, accelerating workloads, increasing productivity, and simplifying administration.
Dell Infrastructure solutions feature a wide range of product categories for data storage and warehousing. The Primary Storage range includes the PowerStore, PowerMax, Unity XT, PowerVault, and VMax, while the Unstructured Storage range includes XtremeIO, PowerScale, ECS, Streaming data platform infohub, and ObjectScale. Each of these is custom-built for specific data storage needs and offers storage solution packages that are highly individualised to a particular context or need.
In addition, Dell EMC offers a range of add-on solutions for data storage, including CloudIQ, DataIQ, Connectrix Storage Area Network (SAN), VPLEX, PowerPath software, Storage Resource Manager for comprehensive monitoring and reporting, AppSync Copy Data Management Software, Storage Automation & DevOps Resources, CloudLink, and Modern Storage for Kubernetes and Containers.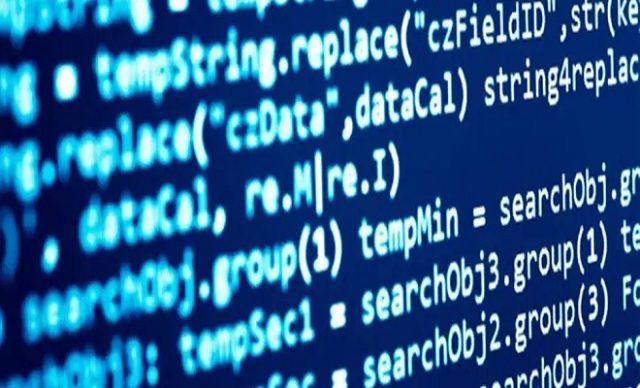 To expand the storage capacity on servers, Dell Infrastructure Solutions offers PowerVault JBOD Expansion for Servers. This range includes the PowerVault ME484 Dense JBOD, PowerVault MD1400 Direct-Attach Storage, and PowerVault MD1420 Direct-Attach Storage.
When it comes to workload data storage solutions for advanced applications such as AI, analytics, SAP, Oracle, VMware, and SQL, Dell EMC has a tailor-made storage offering for each. Explore Storage for Artificial Intelligence, Data Analytics, SAP, Oracle, SQL, and VMware on the Dell Technologies website.
Finally, Dell offers storage solutions specially made for particular industries with unique storage needs, such as Healthcare & Life Sciences, Media & Entertainment, Automotive Data, Safety & Security, Semiconductor Design & Manufacturing, Oil & Gas, and Mainframe Environments.
Dell ISG For Your Business
The ISG segment includes servers, networking, and storage, as well as services and third-party software and peripherals that are closely tied to the sale of ISG hardware.
When it comes to the ISG service offering, the focus is again on the transformed landscape of work, education, home-life, and commerce that has been accelerated disproportionally since the pandemic and lockdown conditions of 2020. The ISG offering for business is therefore similar to the CSG offering, as it centres around enabling remote, hybrid, and on-premise work through services such as PC-as-a-Service (PCaaS).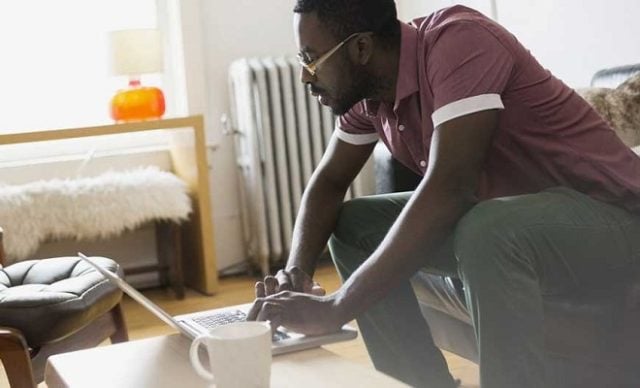 Today's workforce relies on PCs and accessories to get work done anytime and from anywhere. Fully configured PCs that are ready to go must be deliverable to users wherever they may be. The technology experience employees have in the workplace has become a priority for organisations to attract and retain the best talent and stay competitive in their respective industries.
For IT departments, managing the day-to-day burden of minimizing disruptions for users, ensuring the security of their networks, as well as managing the PC lifecycle often leaves them with little time to invest in innovation and strategies that help drive business transformation. Additionally, IT departments have to take responsibility for the correct disposal of obsolete or defunct hardware.
For these reasons and more Dell PC as a Service (PCaaS) simplifies PC lifecycle management for business. It combines hardware, software, lifecycle services, and financing in one all-encompassing solution. All you pay is a single, predictable price per-seat-per-month through Dell Financial Services. This means that:
There are no up-front costs.
You pay one fixed monthly payment.
Your enterprise benefits from proactive, automated problem detection.
Your data is removed securely at the end of the device's term, and the old hardware is disposed of correctly.
Your employees receive new PCs every three or four years.
When Dell first introduced PCaaS in 2017, the PCaaS for Enterprise program was designed for businesses with 300 PCs or more. Recently, Dell introduced PCaaS for small to mid-sized businesses and now is extending it to support all small businesses with one to 299 PCs. When organizations use Dell's PCaaS, they get the benefit of a modernised employee experience while relying on a single provider to take care of all their IT needs, at one monthly price with no upfront investment. The shift from PC ownership to PCaaS is picking up pace—with 19% of the commercial PC market expected to be using a PCaaS model by 2022.
The Dell Infrastructure Solutions Group gives users greater agility to manage the unexpected with end-to-end solutions, backed by the powerful go-to-market sales engine and dedicated support of a trusted technology partner.
Dell Infrastructure Solutions Promotes Collaboration
The ways in which employees perform their duties have been transformed by the evolution of the digital workplace, with people working from more places and in more diverse ways than ever before. For employers in all sectors of society, from private enterprises to governments, choosing the right collaboration solutions is critical to maintaining business continuity by enabling workers to stay productive and connected.
Dell Technologies has been engineering collaboration solutions for decades to serve their own workforce, which is spread all over the globe, from Texas to Toronto, London to Zurich, and beyond. They have managed to produce the technological devices, applications, infrastructures, and tools to minimise risk, maximise efficiency and provide employees with everything they need to get the job done anywhere, anytime. Part of this journey was a shift in Dell's approach to product development. In order to meet customer expectations and stay ahead of the curve, Dell moved to a design thinking approach, transforming from a standard enterprise UX team into a product design team that integrates designers, engineers, and product owners.
Dell EMC Technologies and GlobeSmart
The GlobeSmart platform offers an opportunity to connect more with team members and is the preferred collaboration platform of Dell EMC Technologies itself. Dell uses the GlobeSmart platform within its internal Employee Resource Groups (ERGs), to communicate and collaborate. Apart from communications and collaborative efforts for the business, Dell uses the learning platform to open up doors to better connections with fellow employees among its many other uses. It is employed for team-building activities, informal cultural exchange sessions called MOSAIC where employees in one location can share their experiences with others, allowing colleagues to explore other places in the world virtually. Dell Technologies has GlobeSmart available via single sign-on for all worldwide team members on their intranet home page and promotes it through team and leader channels.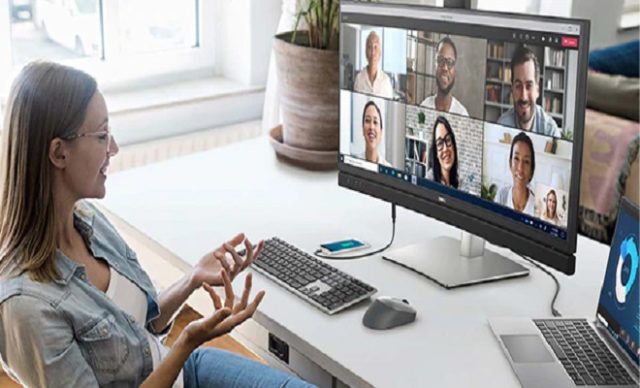 Virtual Desktop Infrastructure: The Dell EMC Unity XT vs Dell EMC XtremIO
Dell currently produces two all-flash storage platforms that target Virtual Desktop Infrastructure (VDI) workloads: Dell EMC Unity and Dell EMC XtremIO X2. Unity is a midrange storage platform aimed at the SMME market, typically targeting VDI environments with fewer than 500 virtual desktops. The Unity XT can support up to 2,000 virtual desktops if they are not all used at once, or in other words, are used non-persistently. The XtremIO on the other hand is made for organisations with large VDI deployments. The XtremeIO X2 is the first major update to the system that Dell has made in several years, and it can support the simultaneous use of 10,000 virtual desktops. The XtremIO platform is based on a multi-controller, N-way active model, in which the storage array scales to the number of available controllers. Normally, all controllers share the I/O load, but the XtremeIO platform delivers consistent and predictable performance because if one of the controllers fails, the remaining controllers take over. The XtremeIO makes it possible to consolidate diverse tier 1 workload through the use of in-memory metadata intelligence that enables compression, deduplication, and integrated copy data management.
As the market stands currently, Dell EMC Unity XT and the XtremeIO compete with a vast amount of other products in the enterprise data storage market. The UnityXT currently has 874 customers in 79 countries compared to the XtremIO which has 354 customers in 37 countries. These amounts are small when viewing the entire data storage market, with the Unity XT occupying 0.11% of the market against the XtremeIO's 0.04% of market share.