In an organisation or any business environment, devices and applications, including software and hardware, need to be in constant communication to facilitate meetings, calls, emails, messaging, and all sorts of office communications between the staff. And to perform at their best, businesses need high-speed and reliable networks to enable smooth operations and optimal uptime. In this article, we take a look at Enterprise Network Infrastructure for your business.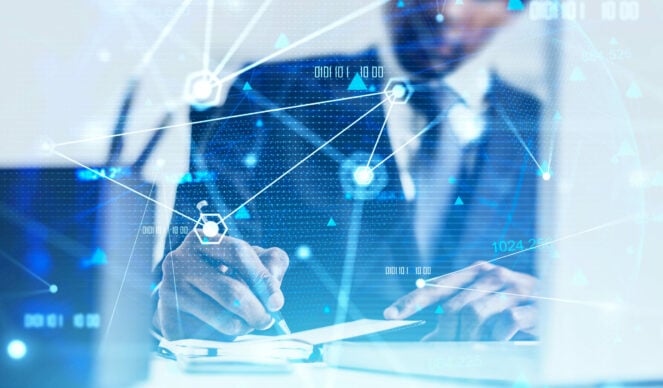 Covered In This Article
What Is An Enterprise Network?
Future-Ready Enterprise Networking Solutions For Your Business
Trends Within Enterprise Networking Solutions
Benefits Of An Enterprise Network System for Businesses
Finding The Right Enterprise Network With Tarsus Distribution
What Is An Enterprise Network?

By providing a secure connection between computers and devices in an organisation, enterprise networks eliminate isolated users or teams and ensure secure and seamless data transfer and communications internally and externally with employees, business partners, and customers.
This consolidated network formed by an enterprise is probably its most useful application in businesses. Enterprise networks are basically developed to facilitate device interoperability and seamless communications, since it securely links all systems including a wide range of devices (computers, smartphones, tablets, printers, etc.) with varied operating systems such as Windows, Apple, Linux, Android, etc.
A typical enterprise network is built with inexpensive hardware; usually many Ethernet systems are interconnected by network devices (repeaters, bridges, routers, switches, firewall, wireless access points, etc.). Unfortunately, this inexpensive construction also has a limited configuration, and performance tends to depreciate as the network size increases. For more answers about network solutions, click here.
Future-Ready Enterprise Networking Solutions For Your Business

As discussed earlier, companies are adopting advanced technology rapidly, so to meet the challenges of such technologies, enterprise networking has to be future-oriented. It is being achieved in the following ways:
Focus is on Flexibility: The focus of the enterprise networking companies has shifted from static, equipment-centric network deployment and management to a flexible, dynamic, on-demand approach that will rapidly customise services to meet business demands.
Enhancing network virtualisation capabilities: Companies will be able to deploy and manage network resources on-demand, without having physical access to switches or routers. This will reduce costs and enhance the user experience
Simplifying network management for greater efficiency: Innovators are working on enhancing intelligence at the network's edge to optimise data traffic flow and policy enforcement without compromising enterprise networks' security and quality.
Enhancing Security: Companies are also working on monitoring and responding to network security threats in real-time so that network can be protected from increasingly sophisticated security threats.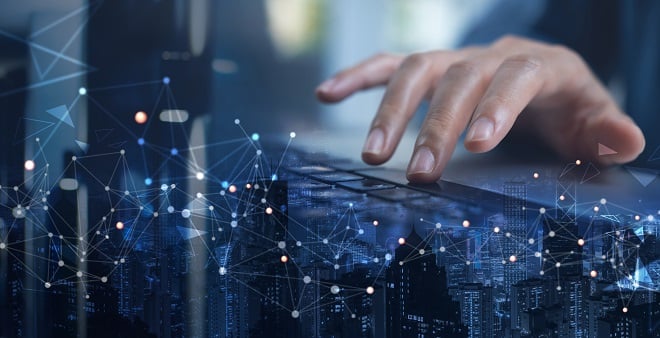 Trends Within Enterprise Networking Solutions

Already embarked on your enterprise networking strategy? It can be interesting to follow some of the latest trends in the enterprise networking domain.
Today's technology advancements and improvements are generally centered around service dependability, security, and readiness to integrate new technology standards and systems.
Some new innovations and trends include:
Secure Access Service Edge (SASE). This network architecture introduces an additional security layer for edge network technologies.
5G connectivity. With significant investments and adoption recently, the new 5G networking standard is set to reach maturity in the coming years. Organizations taking advantage of the technology are early adopters and disruptors, especially since 5G connectivity offers a significantly better user experience with high data transmission rates.
Wi-Fi 6 and 6E. These new connectivity standards are around 30% faster than Wi-Fi 5. They're especially useful for simple in-house LAN implementations.
Cloud-managed popularity. According to a recent IDC publication, cloud-managed WAN, SD-WAN, and Unified Communications adoption continues to rise.
Managed service options. New service delivery models, like Networking as a Service (NaaS), enable organisations to leverage advanced enterprise networking capabilities on a subscription cost basis.
AI and machine learning. AI- and ML-enabled enterprise networking will greatly enhance visibility and control into enterprise networks and the IT infrastructure that generates a vast deluge of information at every node and network endpoint.
Benefits Of An Enterprise Network System for Businesses

Just installing a Wi-Fi router in your company is not enough to make it work. You need to install specially designed tools from wireless specialists that will connect all the remote departments and ensure your workers carry out reliable and secure communication with outside websites on the Internet.
To best illustrate the business need for a well-considered network management strategy, IT should calculate the cost of network downtime. Network downtime affects revenue, employee productivity, reputation damage, monetary damage and general Opex costs.
The six most important benefits are:
Control Operating Costs: Implementing managed network services will reduce operational, maintenance, service, hardware, software, and infrastructure costs.
Proactive Network Maintenance: Managed network services companies free up enterprises to focus on their primary business goals. They do so by combining high-performance network availability with increased speed and flexibility, to drive business growth. Companies that provide network services have the infrastructure in place to support quicker implementations and upgrades.
Enhanced Network Security: Managed network services provide enhanced security for the entire voice and data network. Most network services providers include products that protect the enterprise from spam, malware, viruses, intrusions, and inappropriate web content.
Enables a High Level of Network Availability: For any enterprise, it's important to consider the level of network availability that is required for voice and data access. If a high level of network availability is vital for an enterprise, then it may be appropriate to enlist the services of a managed network services provider that can guarantee levels of uptime in the 99% range.
Improved Quality of Service: Other benefits enterprises can experience with the right managed network services company include: improved voice quality, enhanced call routing, and better network management from built-in Quality of Service (QoS). Managed network services provide customers with a high-speed, high-quality MPLS backbone across a variety of internet connections.
Increase Performance and Productivity: Through a comprehensive managed network service solution, providers are able to seamlessly join voice and data networks and optimise them in a way that maximises network performance. These tools can provide methods of time and cost savings that reduce support time and enable effective monitoring, preventing network hiccups and downtime. As a result, IT staff members – and enterprise employees in general – are able to perform their daily tasks more efficiently and effectively, increasing their overall productivity.
Finding The Right Enterprise Network With Tarsus Distribution

Tarsus Distribution, South Africa's oldest technology distribution company, provides industry-leading, scalable networking solutions for a wide variety of industries and applications. Networking is an essential component in the IT infrastructure of any organisation and Tarsus Distribution excels in designing custom network solutions to suit the needs of each customer.
At its simplest level, networking is a way of transporting and exchanging data between workstations – or nodes – over a shared medium within an internal IT system. A good network solution entails the design and construction of a network, as well as the management, maintenance and operation of the infrastructure on an ongoing basis.
Networking architecture links devices and endpoints together through a local area network (LAN) or to a larger network, such as the internet or wide area network. The key characteristic of the economy today is the sharing of information. Some information can be shared freely and other data needs discretionary access, which comes with a variety of security measures to limit access.