In a nutshell, TeamViewer Tensor is a cloud-based enterprise connectivity platform enabling large-scale IT management framework deployments quickly and easily. In this article, we unpack the entire offering in detail and show you why TeamViewer Tensor is perfect for your business.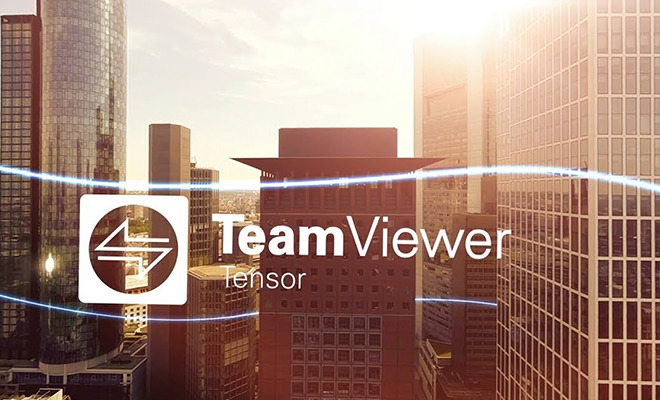 Built upon the world's largest remote connection infrastructure and connecting more than 2.5 billion devices, TeamViewer Tensor scales linearly to the needs of your enterprise, providing the Industry's leading connectivity and real-time support tools in a convenient, ready-to-deploy Software as a service (SaaS) environment.
Covered In This Article:
Unpacking Remote Access Software
Using RAS
What Is TeamViewer Tensor
What Makes TeamViewer Tensor Different
Connectivity At Its Core
Key Features of TeamViewer Tensor
Unpacking Remote Access Software With TeamViewer Tensor
The hard and fast:
Remote access is the ability to log onto a device that is not in your physical vicinity. It allows you to connect to a computer or mobile device remotely, from anywhere, simply using an internet connection. This remote connection is made possible by software that is installed on both the device you're using, as well as the device being accessed.
Remote access combines software, hardware, and network configurations to send data via encrypted channels. The software will encrypt the request before sending it to the remote device and decrypt it upon arrival. No matter what your enterprise calls for, remote access solutions should always prioritise security.
Using RAS In The Age Of Remote & Hybrid Work Environments
The hybrid work model looks to remain in place as more enterprises begin to coax employees back into the office. With these transitions in motion, a solid and secure remote access strategy should continue to top the list of IT priorities, as many workers now expect the ability to do their jobs anywhere from the living room to the coffee shop parking lot.
To best secure the enterprise network, IT must think long-term with investments in technology initiatives that rely on remote access, such as TeamViewer Tensor.
While security is always a main concern, analysts stress consistent performance has equal importance as IT departments strategise for the future. A secure remote access strategy is just as important as ensuring employee productivity outside of the conventional office setup. With the right SaaS, this is possible and that is where a powerful and trusted solution like TeamViewer Tensor comes into play.
What Is TeamViewer Tensor
Whether you're running customer support, employee IT support, technical operations, supply chain management, or operational technology, your customer and employee experience depend on having fast, flexible, easy-to-use remote support technology that helps you solve technical problems as quickly and smoothly as possible – without compromising data security.
The TeamViewer Tensor remote connectivity cloud platform enables secure remote access to any device, across platforms, from anywhere, anytime.
TeamViewer Tensor connects computers, smartphones, servers, IoT devices, robots – anything – with fast, high performance connections through our global access network, even in outer space or low bandwidth environments.
Flexible and scalable, the TeamViewer remote access and support platform is the foundation of our suite of software solutions, with countless use cases and pre-built integrations with popular IT and business applications.
Deliver Instant Remote Support To Customers & Employees
Tech mishaps happen. Computer glitches, system crashes, and device failures can bring business to a standstill. Instead of making on-site service calls that take time and increase costs, IT pros choose TeamViewer to provide instant remote support for their clients.
Top Features:
Ad hoc support for clients and employees

Custom branding for support applications

Integrated service case management and integrations for major service desk systems

Leave sticky notes on remote computers

Integrations for Mobile Device Management and other apps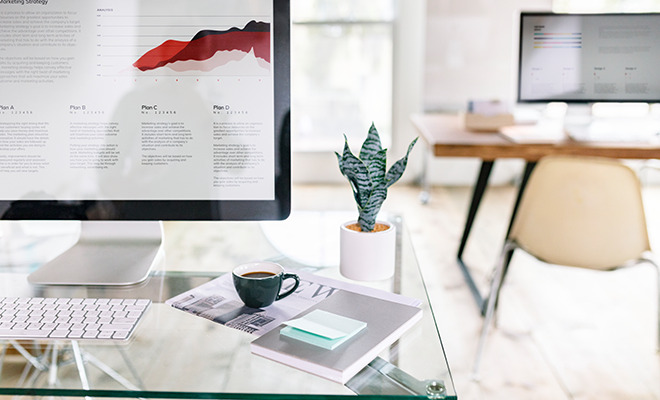 What Makes TeamViewer Tensor Different
TeamViewer Tensor™ is an enterprise remote connectivity cloud platform, enabling organisations to deploy a large-scale IT management framework to access, support, and control any device or machine quickly and easily from anywhere, anytime.
Powered by the world's largest remote connectivity infrastructure – spanning 200 countries and connecting more than 2.5 billion devices – TeamViewer Tensor scales linearly to meet enterprise requirements, providing fast, reliable connectivity and real-time support tools in a secure, instantly deployable SaaS environment.
Security
Your Security, Built into TeamViewer. TeamViewer is secured by end-to-end 256-bit AES encryption, two-factor authentication, and other industry-grade security features. We are certified according to SOC2, HIPAA/HITECH, ISO/IEC 27001, and ISO 9001:2015, and comply with GDPR.
Cross-Platform
Widest Device and Platform Coverage. With the highest total combined coverage of 127 manufacturers for mobile devices, operating systems, and IoT devices on the market today, TeamViewer outperforms competitors by far.
Best Performance
Best-In-Class Usability, Image Quality, and File Transfer Speeds. TeamViewer engaged Qualitest – a world-leading independent quality assurance company – to test its technical performance and compare it to competitors. Check out the stunning results!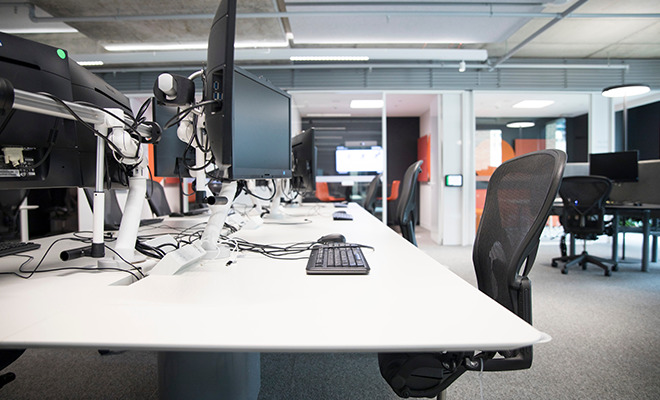 Connectivity At Its Core
Auditability

Comprehensive logging is used to support audit trails as well as optional documentation of internal and external compliance processes. TeamViewer Tensor allows companies to opt-in and out any time to collect a log of all relevant actions (who, what, when, where) during remote control sessions and for activities performed at the management console level with reports only visible to authorised users.
Scalability With TeamViewer Tensor

TeamViewer Tensor can easily be scaled to a large number of devices (Windows and Mac) using standard software deployment solutions. End users are not disturbed, with minimal input required by administrators and the service can be up and running within minutes.
Productivity
TeamViewer Tensor can be easily integrated with many of the platforms commonly used within large organisations. It integrates with Microsoft Intune, Dynamics 365 and Active Directory, MobileIron, Amazon WorkSpaces, Zendesk, ServiceNow, Atlassian Jira, Freshworks, Freshdesk, IBM MaaS360, Salesforce, Ninja and more.
Manageability With TeamViewer Tensor

As a device-agnostic platform, TeamViewer Tensor connects PC to PC, mobile to PC, PC to mobile, and even mobile to mobile running on Windows, macOS, Linux, Chrome OS, iOS, Android, Universal Windows Platform, and BlackBerry.
Security

Teamviewer Tensor works with Identity providers using SAML 2.0 to better manage, centralise, secure, and control account logins (e.g. ADFS, Azure Okta, and OneLogin). It offers Single-Sign-On (SSO) for more efficient user authentication and leverages corporate policies from central user management as defined by the identity provider (e.g. password policies, smart-card authentication, YubiKey). Any user change (e.g. deactivation) is updated without requiring additional input.
Key Features of TeamViewer Tensor

Single Sign-On Security

The full power of the world's largest connectivity network is now available to integrate with your corporate cloud identity platform. TeamViewer Tensor works with any identity provider that uses SAML 2.0 for single sign-on for cloud-based identity and access control.
Device-Agnostic Connectivity
With cross-platform support for macOS, Linux, and multiple Windows versions and perfect for enterprises who support BYOD (bring your own device) or CYOD (choose your own device) flexibility, TeamViewer Tensor provides an added layer of network connectivity with unprecedented simplicity and accessibility to your team, while staying within your corporate security guidelines.
Comprehensive Logging

The advent of the connected workplace has given birth to new kinds of threats and TeamViewer Tensor brings a new level of audibility to the enterprise. Now you can audit every connection made to and from PCs to the TeamViewer Tensor platform.
Silent Rollout With TeamViewer Tensor

TeamViewer Tensor can be installed and updated silently on all your corporate devices by network admins with appropriate security access. You'll be able to provide an interruption-free device and functional support while keeping all devices in your network humming with the latest software updates.