When buying a new desktop, laptop, or notebook, there are a number of peripheral devices that you'll have to consider apart from the specs of the actual computer you're buying. Dell displays and peripherals include a wide variety of monitors and other add-on devices to customise your computer to your unique needs. Although peripherals are generally considered an unimportant part of your PC purchase, your choices can have a big impact on the practical usability of your computer, and its ability to deliver on technical aspects – like the image or sound quality, for example – that will have an impact on your user experience, depending on what you use your computer for. Whatever your requirements are, the range of Dell displays and peripherals will have the solutions you need.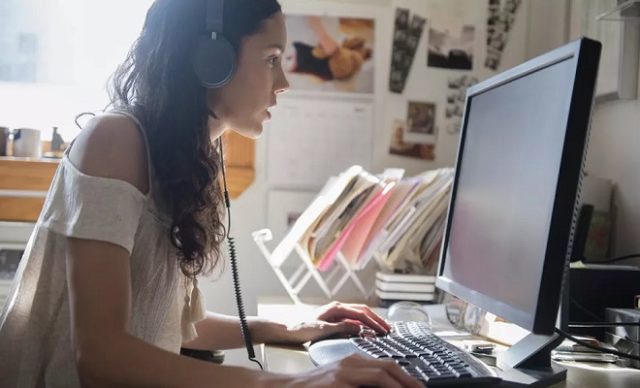 Important Considerations When Buying A New Monitor
Computer monitors and screens are divided into three categories in terms of image resolution. A 4K screen has horizontal resolutions of 4,000 pixels, with the "K" referring to "kilo" – or thousand. You can also find 5K and 8K screens on the market. The pixel resolution in either 4K, 5K, or 8K screens makes a difference in how sharp, defined, or detailed an image or video displays.
The first thing to think about is the purpose for which the screen will be used. Getting a computer for general home use, which can also function as a multimedia hub, is different from choosing a screen display for professional use, especially if you work in graphic design, video editing, and rendering, or design applications for architecture and engineering that requires absolute accuracy in every detail, such as the Autodesk suite of 3D rendering programs.
Other important features to take into account are whether you need extra screen real estate in the form of a wide-screen, ultra-widescreen display, or multiple monitors. Widescreen displays are often preferred by professionals working with image, video, and design rendering. There is also the option of choosing between a flat LCD or LED – the difference between the two is that an LCD monitor uses fluorescent back lights, while an LED monitor uses light-emitting diodes, which makes it more energy-efficient – screen or a curved screen, which is mainly dictated by personal preference. Then there is of course screen size to consider. Monitors come in many sizes, from the standard 13" or 14" display to 30", 50", or even larger. Again, the correct size is determined by the type of work you do and how much screen real estate you need.
Dell Displays & Peripherals – Monitors
When it comes to buying a new computer, the screen size, resolution, and graphics display of your monitor or laptop screen are important specifications, along with the amount of memory, RAM, and other considerations. It is advisable to buy the best you can afford, but by the same token, you need to be sure of what you really need to avoid unnecessary expenses. Dell EMC produces PC monitors in five categories: Multimedia and entertainment monitors, essential monitors, home office monitors, premium monitors, and touch monitors.
Features You Can Expect From Your Dell Monitor In Any Category
All of the monitors in the latest ranges from Dell feature glossy, thin bezels (a bezel is a frame around the LCD/LED screen), easy access buttons on the front of the screen, and are mounted on tiltable, raised stands that you can adjust to your comfort level. All ranges boast wide viewing angles and are enabled by In-Plane Switching (IPS) technology that produces rich, vibrant colours from any angle. The entire range of new Dell monitors are compatible with both legacy and future devices through visual graphics array (VGA) and high-definition multimedia interface (HDMI) connectivity, and the stands are now 30% smaller than before, freeing up desk space without compromising the stability of the screen. A built-in power supply unit further reduces clutter. With the optional Dell displays and peripherals DisplayPort 1.2 output device you can hook up dual monitors, and you can also buy a dual monitor stand or wall mount.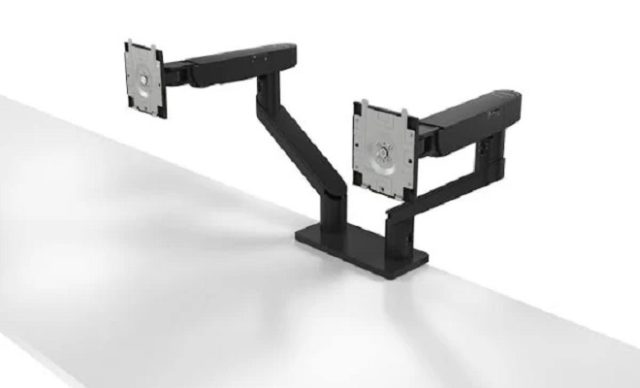 You can work across multiple monitors with ease with predefined templates and software applications such as Easy Arrange. Dell's Display Manager arranges your applications on tiles across multiple screens to make multi-tasking easier, and you can get back to any specific task with Auto-restore, an application that remembers where you left off in a particular application or file, even if you've shut down and unplugged your computer.
All monitors are TUV certified – TUV certification means that the product meets the minimum standards of the German Equipment and Product Safety Act, which has become the global standard – are flicker-free, and are made with ComfortView, a feature that reduces harmful blue light emissions by up to 60%, lessening the strain on your eyes. Built-in speakers enable acoustic alerts and audio for video viewing and conferencing.
All Dell monitors meet the latest regulatory and environmental requirements such as EnergyStar, EPEAT Gold, TCO, and CECP certification. Energy efficiency is a central element in Dell's monitor designs with all monitors enabled with the PowerNap feature that dims or puts your monitor to sleep when it's not in use. In addition, the new range of monitors uses LED backlighting which is much more energy-efficient, drawing less than 0.5W of current when in standby mode and a mere 11W in operational mode. Dell monitors are made with arsenic-free glass and mercury-free LED panels. Its circuit boards are made from brominated flame retardant (BFR)- and PVC-free laminates and your new monitor is made with more than 25% recycled plastic.
Dell's commitment to sustainability is part of every business process, with all monitors being shipped without the use of styrofoam in the packaging and box materials that are made of at least 75% recycled cardboard. Dell Technologies is committed to reducing environmental impact throughout the product life cycle. Read more about their commitment to sustainability and their 2030 Social Impact goals, and product carbon footprints.
Finally, all Dell displays and peripherals come with the Advanced Exchange Service which is part of the standard three-year warranty.
Dell Multimedia & Entertainment Monitors
The Dell range of multimedia monitors includes a number of different devices in 22", 23", and 24" categories. Each of the screen size categories includes multiple different products with different features, such as either a flat-screen or a curved screen layout. Take a look at the individual monitors in Dell's range of multimedia and entertainment models if you think that this range is best suited to your requirements.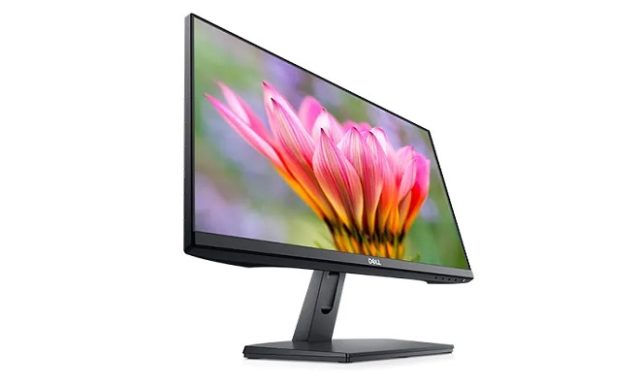 Dell Essential Monitors
The Dell range of essential monitors has been the best selling range of monitors worldwide for the 4th year running. They are available in 17", 19", 20", 21.5", 24", and 27" screen sizes. Sometimes referred to as the E-series of monitors, the various screen sizes have individual products or models with different features. Have a look through each of the E-series models of monitors if you feel that this series is the one for you.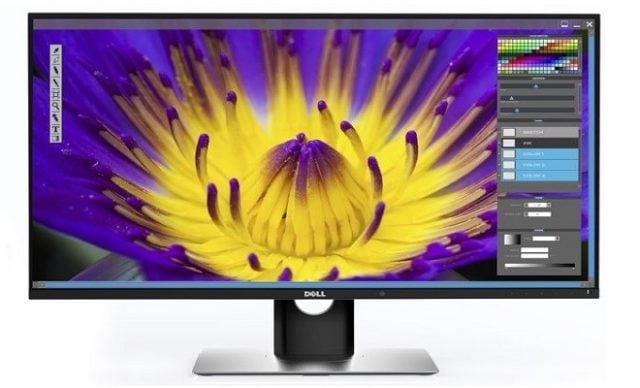 With optional Display Port connectors from the range of Dell displays and peripherals, you can connect a number of laptops, and switch easily between different users through USB-C connectivity – ideal for shared work spaces. The E-Series can accommodate legacy and future systems with VGA, DP, and HDMI ports to connect to practically any device, so you can customise your workspace to your needs.
Dell Home Office Monitors