Businesses are desperately seeking comprehensive data protection solutions in today's digital era, with data expanding at an exponential rate and management becoming increasingly complex. Dell Technologies, a global leader in data protection, provides a wide range of solutions designed specifically to protect data in a variety of environments, including on-premises and the cloud. These solutions ensure not only business continuity but also regulatory compliance.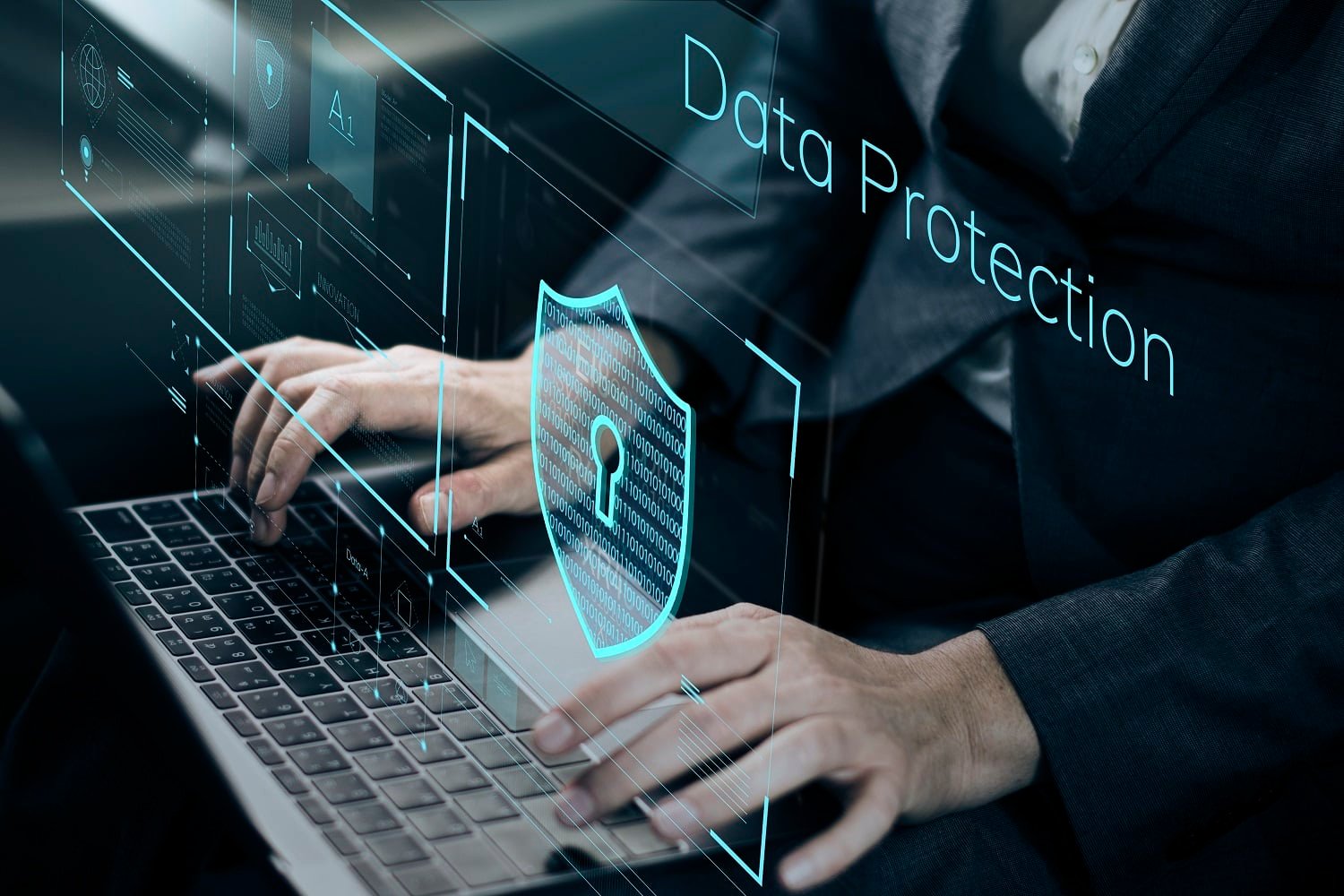 Covered in this article
The Need for Enhanced Cybersecurity Measures
Addressing Customer Pain Points
Dell's Dedication to Cybersecurity
Flexibility and Resilience with Dell's PowerProtect Portfolio
Secure Your Future with Dell
The Need for Enhanced Cybersecurity Measures
Contrary to the misconception that only large corporations or specific industries are at risk, cyber attackers target businesses of all sizes, across all industries. As 71% of breaches are financially motivated, no organisation is immune. Cybersecurity strategies need to be broad and robust, capable of countering a variety of attack forms and motivations.
Traditional Disaster Recovery (DR) strategies are no longer sufficient to address the evolving landscape of cyber threats. A staggering 69% of organisations lack the confidence that they could recover all business-critical data following a cyberattack, a risk that could prove devastating.
Addressing Customer Pain Points
When it comes to protecting data, businesses have to deal with a lot of problems right now. As cyber threats get more complicated and happen more often, customers are having more problems. These trouble spots are:
Ubiquitous Threat of Cyberattacks: Organisations of all sizes and across various industries are under constant threat of cyberattacks, leading to potential data loss, financial implications, and damage to reputation.

Ability to Recover Post-Attack: A significant concern for many is the doubt in their ability to recover all critical business data following an attack, with 69% of organisations expressing a lack of confidence in their full recovery capabilities.

Increasing IT Complexity: As businesses grow and evolve, so do their IT infrastructures. The management and protection of increasingly vast amounts of data become more complex, posing a significant challenge for organisations.

Compliance with Regulations: Ensuring compliance with various data protection and privacy regulations is another pain point for many businesses. Non-compliance can lead to significant legal and financial repercussions.

Protecting Against Internal Threats: Organisations need to secure their data not just from external threats but also from internal ones. Insiders, with their access to systems and understanding of processes, can pose a significant threat if not effectively managed.

Adapting to Evolving Threat Landscape: Cyber threats are continuously evolving, requiring businesses to stay updated and adjust their security measures frequently. This need for constant adaptation can be a significant strain on resources.
Dell's Dedication to Cybersecurity
Dell is deeply committed to offering advanced cybersecurity solutions to businesses of all sizes. Their dedication to cybersecurity is clear in their robust suite of data security offerings that go beyond traditional protection measures.

Dell's strategy to combat cyber threats revolves around a proactive approach, where potential threats are identified before they cause damage. This allows businesses to respond swiftly and effectively, minimising the potential impact of any cyber threat.
Dell's commitment to cybersecurity is also reflected in the following key areas:
Proactive Threat Detection: Dell's data assurance solutions are equipped with advanced threat detection capabilities that can identify potential threats before they can cause damage. This proactive approach allows businesses to respond to threats quickly and effectively, minimising potential damage.
Regular Security Updates: Dell is committed to staying ahead of the ever-evolving cybersecurity landscape. As such, they regularly update their data preservation solutions to ensure they are equipped to handle the latest threats.
Compliance Assurance: Dell's data privacy solutions help businesses comply with various information-safeguarding regulations. This not only ensures the security of data but also helps businesses avoid potential legal and financial penalties associated with non-compliance.


Flexibility and Resilience with Dell's PowerProtect Portfolio
Dell's PowerProtect portfolio is a comprehensive collection of data protection solutions that cater to the varying needs of businesses, ensuring maximum data protection and easy recovery. This suite of solutions offers flexibility, agility, and operational simplicity, enabling the protection, management, and recovery of data across all environments.
Dell PowerProtect Appliances
Dell PowerProtect appliances encompass a comprehensive range of hardware solutions designed for robust data protection. These appliances come in two major forms, namely Integrated appliances and Target Appliances.
Integrated Appliances: These solutions are purpose-built with both software and hardware working in unison for seamless data protection. Integrated appliances are an all-in-one data management solution providing backup, replication, deduplication, and recovery. With an easy-to-use interface and robust security features, these appliances offer a secure and efficient solution for safeguarding your data.

Target Appliances: Target appliances are a key part of Dell's data protection strategy, offering high-capacity storage specifically for backup data. They provide a secure, reliable, and efficient target for your backup and archival data, with efficient deduplication and compression capabilities to optimise storage usage.
PowerProtect Software
Dell's PowerProtect Software lineup caters to the varying demands of modern data protection, offering intelligent and automated data management solutions. The PowerProtect software portfolio mainly consists of three robust solutions:
PowerProtect Data Manager: This software-defined solution offers flexibility and scalability to accommodate the evolving needs of businesses. It ensures comprehensive data protection across diverse workloads, including physical, virtual, and cloud environments. PowerProtect Data Manager is equipped with governance control capabilities for modern workloads, which can significantly reduce the risk of non-compliance and free up IT resources.

Data Protection Suite: Dell's Data Protection Suite is a comprehensive software package offering robust data protection, ensuring the integrity, availability, and confidentiality of your data across different environments. It provides complete backup, recovery, and management for all your data, whether it's residing on-premise, in virtual environments, or in the cloud.

PowerProtect Cyber Recovery: PowerProtect Cyber Recovery adds an extra level of security by isolating critical data from the network, creating a logical air gap. This approach significantly reduces the risk of data loss or corruption from cyberattacks. Even if a network breach occurs, this air-gapped protection ensures your crucial data remains safe, secure, and inaccessible to unauthorised users.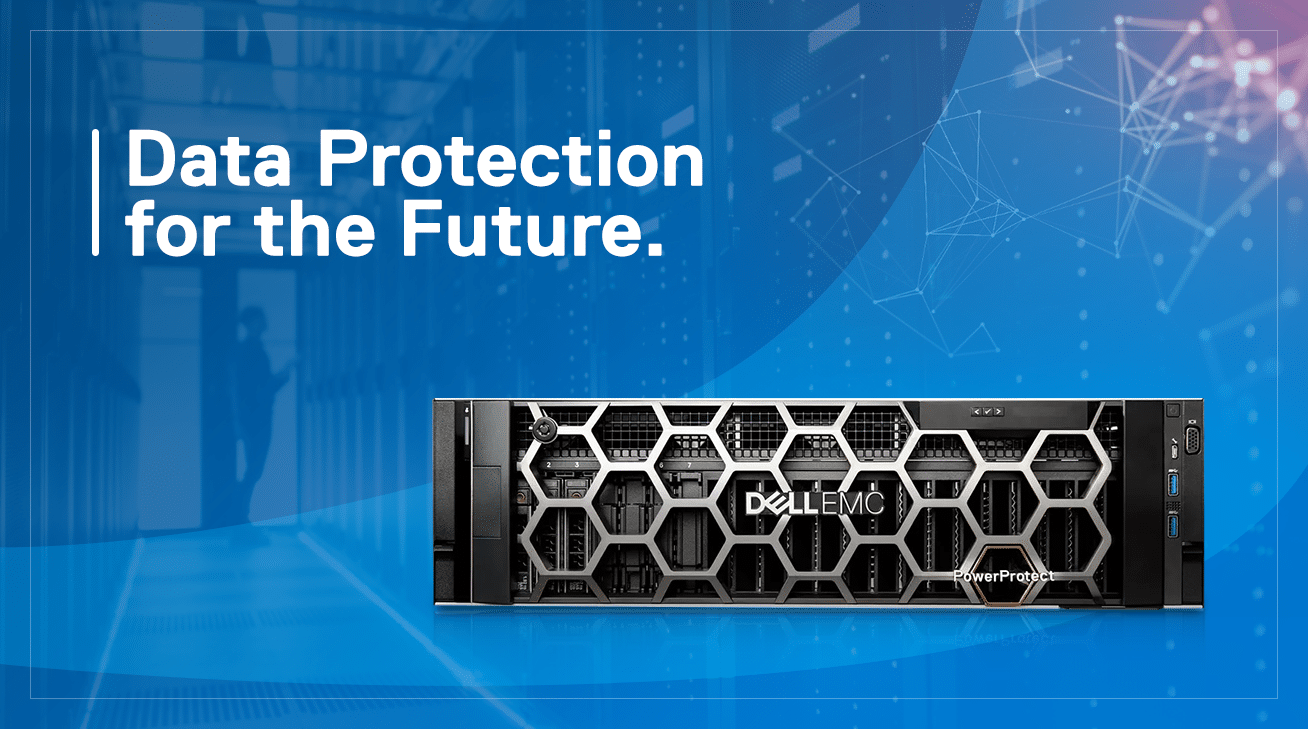 Secure Your Future with Dell
As businesses continue to navigate the complexities of data growth, Dell remains a reliable partner, providing innovative data protection solutions that evolve with the changing IT landscape. Dell's data protection solutions offer a comprehensive and flexible strategy for securing data. From PowerProtect Data Manager to PowerProtect Cyber Recovery solution, Dell provides the tools needed for businesses to protect their data, manage complexity, and drive IT transformation. By choosing Dell, businesses can ensure their data is secure, irrespective of its location, and face the future confidently, prepared to tackle any data challenges that may arise.
Don't leave your information security to chance. Secure your business's future with Dell Technologies and Tarsus Distribution. Contact us today to learn more about our Dell Technologies offerings and how we can help protect your most valuable asset – your data.