With data security becoming more and more prevalent, Dell Technologies' storage and backup solutions make it the go-to solution for agile end-to-end provisions, braced by Dell's dedicated service know-how and powered by partnering with a trusted technology giant. Its legacy of hard and software R&D stands Dell in good stead. Machine learning with its built-in AI and automation saves you time and money with data placement management, migrations, load balancing, and beefed-up performance.​ In this article, we take a look at how Dell storage solutions can keep your most valuable information secure.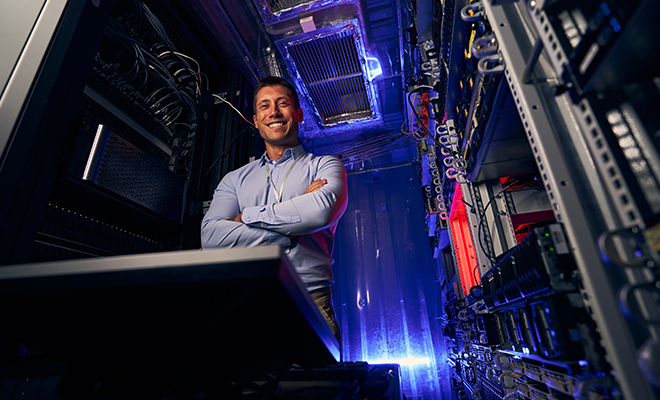 Covered In This Article:
Simplifying Data Protection
Cloud And Data Virtualisation
Why Storage Agility And Safety Are So Important
Bountiful Backups
The "Always On" intelligent data reduction ratio eliminates manual intervention by using software designed for scaling up and scaling out. Dell's storage solutions integrate cloud-native infrastructure, giving developers self-provision and ease of storage consumption. Let's take a look at some of these solutions from Dell.

Simplifying Data Protection
As we are moving to the era of digitalisation, more data is vulnerable to corruption, compromise, and loss. Dell Technologies offers a variety of data protection products to make sure that data is secure and readily available. In this section, we will cover some of the outstanding data protection products that Dell provides.
Extending Your Environment With VxRail
Dell VxRail is fueled by PowerEdge server platforms and is integrated into the entire VMware ecosystem, a turnkey full stack amalgamation of soft and hardware with a transparent and inclusive lifestyle differentiation. Features include deployment automation, full stack management and key upstream and downstream points for a smooth end-user experience. Its hyper-converged and composable storage capacity is second to none – economical, resourceful and responsive IT frames which enable cloud and edge data centre infrastructure. Now you can operate business-critical workflows on a merged platform that offers high-performance and unswerving applications. IT teams benefit from a reduction in operational time expense by accessing one-touch deployments, updates and patching automation. VxRail mitigates load shedding and loss of data by minimising downtime and bolstering backup, data protection and recovery, along with virtual machines. A business value-add which invites business scalability and expansion. By deploying state-of-the-art hyperconverged hardware throughout co-locations, edge and on-premises data centres, you are guaranteed an increase in organisational agility, performance and business transactions. VxRail is optimised for artificial intelligence, machine learning, in-memory data apps, top-shelf visualisation and storage-dense video, big data and analytics functions. The VxRail series boasts a rugged form with temperature resilience, full mobility and shock resistance, easily stored and transported. Cloud operations are streamlined with painless integration with traditional and cloud-native deployment across core, edge and legacy cloud ecosystems.
Futureproofing With PowerVault
Dell's storage solutions are driven by automated software to gain multi-cloud traction, futureproofing the bumpy cyberthreat highway for secure user mobility. The Dell EMC PowerVault ME4 Series SAN/DAS Storage Series is designed to operate a mixed bag of workloads for SMEs. From consolidating block storage to providing the CPU power for data-intensive operating systems, and high-scale data management and virtualisation, the ME4 series meets the scalable needs of growing companies. Its agility allows you to set the procedure pattern and work with a broad variety of mixed drive types. It comes with a comprehensive software package and Dell PowerEdge Server compatibility. Storing, managing and protecting your data is top of mind. Charged by dual storage Intel processors and executing block architecture with VMware virtualisation integration, the ME4 series supports iSCSI (Internet Small Computer System Interface), Fibre Channel, and SAS (Serial Attached SCSI).
Cloud & Data Virtualisation
Dell's cloud storage offerings are ideal business solutions. They lean into the benefits of multiple public cloud applications, software and processing services in order to streamline operations and sustain high groupware performance standards. Distributed cloud has arrived, and with it, cloud-native platforming and cloud bursting. Dell's cloud ecosystem invites you to use any data in any cloud. Its intelligent storage portfolio embraces on-premise storage, public cloud, colocation centres and cloud adjacent solutions – seeding multi-cloud storage with agility and grounding it in modularity.
Supported by hyperscalers and container orchestration platforms, Dell's storage and data protection incorporates data reduction and scale-out filing for public clouds and includes support like PowerMax, PowerStore, and PowerScale.
Data's explosive growth and distribution are exponential, with storage in owned or colo data centres, multiple public clouds and network peripheries – at the edge and as close to the originating source as you can get.
Dell stakeholders expect the dexterity of the public cloud – hastened functionality, immediate developer service, high availability (HA) and disaster recovery (DR) – across all repository arenas. This speaks to Dell's vision of the multi-cloud paradigm shift, empowering customers by putting their data first.
Dell's unique hyperscaler ecosystems offer companies expansive data depots and security agencies. You get peace of mind with Dell's affordable archiving and durable retention services when you move your data to the public cloud.
Customised management and operation tools make the Dell storage experience consistent across its entire cloud value chain, no matter where the data is made and retained.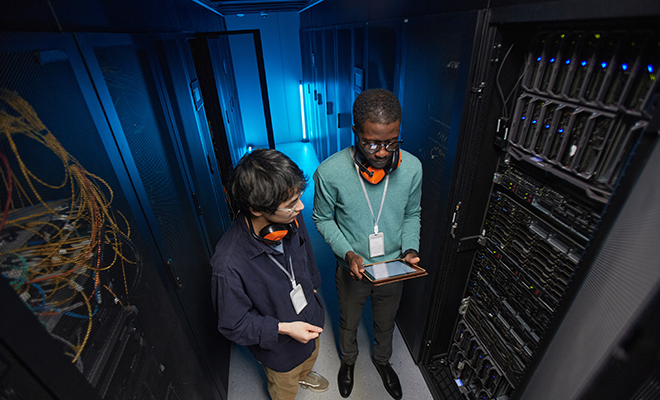 Why Storage Agility And Safety Are So Important
Dell's self-optimal Adaptive Software Architecture does the heavy lifting for you, autonomising manual operations like auto-tuning and data reduction. Storage administration is freed up for essential DevOps collaboration. Cyber-resiliency and storage from a single vendor have never been so easy. PowerMax is synonymous with cloud mobility and data movement, allowing the easy transfer of application data copies from on-premises to cloud. It is specially made for stalwart Zero Trust security architectures, which defend your mission-critical data and high-end information at each step in a potential data breach.
Multi-factor authentication stops unauthorised entry to the management interface in its tracks. Recovery from ransomware is easier with native air-gapped cyber vaults for open systems and mainframe deployments. PowerProtect Cyber Recovery provides cutting-edge safeguarding against cyberattacks like ransomware with software advances like operational air gap with data isolation and immutability. Dell has extended its protection with PowerProtect Cyber Recovery for Microsoft Azure, plus CyberSense for Dell PowerProtect Cyber Recovery for AWS. PowerScale CloudPools facilitate data movement around core, edge, cloud and multi-cloud locations, allowing you to capture, extract, load, replicate, copy, backup, move, tier, transform and file data from a central user interface. PowerStore AppsON is nimble and permits VMware virtualised workloads to operate on the X models of the PowerStore selection, giving users access to VMotion, Storage VMotion and HCX. The Dell Cloud Tiering Appliance (CTA) allows data movement from Dell EMC Unity between clouds set by user configuration.
CTA also tiers and recalls file data, archives and restores block data from cloud, and migrates storage between clouds. Delivered as-a-service, APEX Cyber Recovery Services is an all-encompassing answer for organisations looking to guard their data from cyberattacks and ransomware, on-premise. Multi-Cloud Data Services powered by Faction delivers multi-public cloud access using Dell's file, block and object data storage and data protection. APEX Data Storage Services (ADSS) uses Dell storage power deployed at Equinix locations as-a-service, letting clients develop setups using best of breed ADSS and Equinix multi-clouds. PowerScale for Google Cloud, an integrated Google Cloud service, is made from PowerScale NAS scale outs with PowerScale nodes OneFS systems and Dell services. Add-on Dell storage offerings include CloudIQ, DataIQ, Connectrix Storage Area Network (SAN), VPLEX, PowerPath software, Storage Resource Manager to monitor and report, AppSync Copy Data Management Software, Storage Automation & DevOps Resources, CloudLink, and Modern Storage for Kubernetes and Containers.
Industries with specific storage requirements are serviced by Dell, such as mainframe environments, automotive data, semiconductor design and manufacturing and safety and security. Other storage solutions include XtremeIO, ECS, Streaming data platform infohub, and ObjectScale.
Dell's GlobeSmart platform allows workteams to connect and collaborate. In fact, Dell uses the platform itself for employee resource groups (ERGs), and encourages its use amongst clients for networking and knowledge sharing. GlobeSmart's suitably for team-building activities and informal cultural exchange programmes like MOSAIC for international collaboration is beyond doubt. Dell offers GlobeSmart to global team members on their intranet home page with a single sign-on, and endorses it via leader and team channels.
Project Alpine by Dell is set to empower Dell file, block and object storage to operate in the public cloud. It will marry the highest levels of public cloud services with Dell storage software, and guarantee operational constancy between on-premise and cloud.
Other exciting news is that Dell is collaborating with Snowflake Inc. to develop the data analysis realm, using its on-premise facilities to create a multi-cloud Snowflake capability.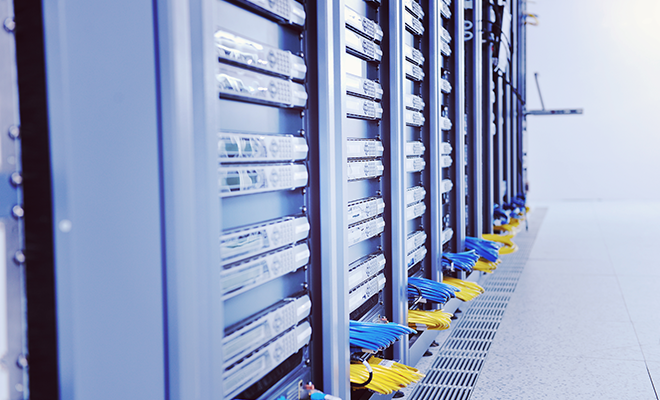 Bountiful Backups
For Dell Backup and Recovery Premium subscribers, you get the extra digital muscle of continuous, real-time data protection and the ability to schedule data backups. The feature even allows you to revert to any previously saved data versions, no matter when they were saved.
Premium clients can also merge backups without file duplication, and backup and restore picture, video, email and document files based on their file descriptions. Microsoft Azure hybrid cloud strategies are powered by Dell and is a fusion of the best both companies have to offer. Hybrid cloud solutions simplify cloud management when data is distributed throughout multiple locations. Dell streamlines integration and deployment of the Microsoft data platform, enhancing service delivery.
Dell simplifies on-premise or in-the-field Azure Arc infrastructure with platform-as-a-service credibility, and Dell's features for Azure Stack Human Computer Interactions (HCI) make reaching your business goals a reality. Dell And Oracle Virtualised And Non-Virtualised Platforms. This collaboration incorporates supply chain management (SCM), customer relationship management (CRM) and enterprise resource planning (ERP) to deliver digital assistance for human interfacing.
Dell's APEX Private Cloud lets you run Oracle with VMware to build a scalable cloud without needing VMware Cloud Foundation (VCF) software. This managed service blends Dell's cyber security platforms with Oracle's multi-cloud models.
Dell is the market leader in flexible and manageable storage services and backup opportunities. Its storage solutions seamlessly integrate with public and private cloud infrastructure. Dell meets your company's demands for workload diversity with independent computes resource scaling, making it the perfect business investment for now and into the future.