Dell Secure Connectivity solutions go hand-in-hand with their Pro Support, Pro Support Plus, Pro Support Flex, and Pro Support One for Data Centre after-sales support subscription services. With the growing trend towards remote and hybrid work arrangements, connectivity between your employees and the workplace, and between each other is critically important for team-based tasks and projects, and online collaboration on shared work by multiple workers in multiple locations. The increasing trend of using cloud-based storage and other virtual storage environments such as Dropbox, and Kubernetes is great for enabling people to share information quickly and easily, but how secure is it really? There is a vast amount of data moving between locations every minute of every day, and since this connectivity is primarily based on wireless LTE data transfer, it is vulnerable to interception or interference by those who would use it to launch ransomware or malware attacks, especially when it comes to very valuable information, or to damage, corrupt, or steal essential information that is often highly sensitive and strategic in nature. Moreover, it can be an entry point for cyber attackers to your entire network of ICT infrastructure, with the potential to cause significant damage that will not only cost you dearly in terms of money, but also in terms of time and the reputation of your organisation.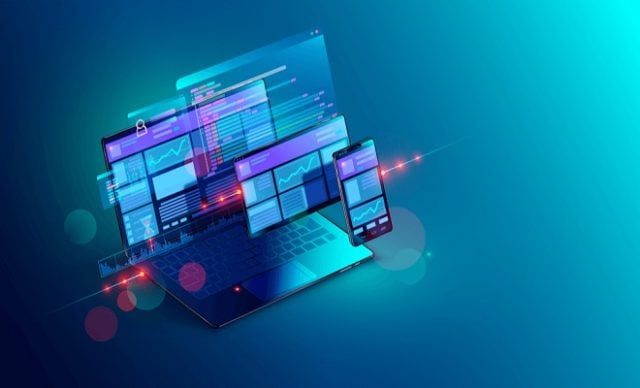 In this article, we will be focusing on Dell's security service offerings that are designed to ensure the security of your online activity, the connectivity between your remote workers and your organisation's ICT infrastructure, as well as the connectivity between workers collaborating on projects and tasks.
Securing the information that is exchanged and stored in connected networks and devices also forms part of this discussion. Firstly, the Dell Secure Gateway suite of applications is part and parcel of the range of Pro Support and MyService360 subscription services available to you from Dell EMC. Secondly, Dell EMC offers the PowerProtect Data Manager – a data protection platform with multiple security features for your data protection, backup, and recovery needs, all accessible through an easy-to-use dashboard. Finally, Dell Secure Remote Services, which is a two-way connection between your Dell EMC products and Dell's Customer Support services, detects hardware or software issues and security breaches before you can even identify them on your workstation or network.
With Dell's data security service offerings, you can gain greater insight into your entire network of on-premise and remote network nodes to optimise your workday. With the aid of the MyService360 analytics dashboard, Dell's security services provide you with proactive and predictive recommendations for parts replacement, connectivity, and code levels on your analytics dashboard for connected Dell EMC storage, data protection, and converged systems.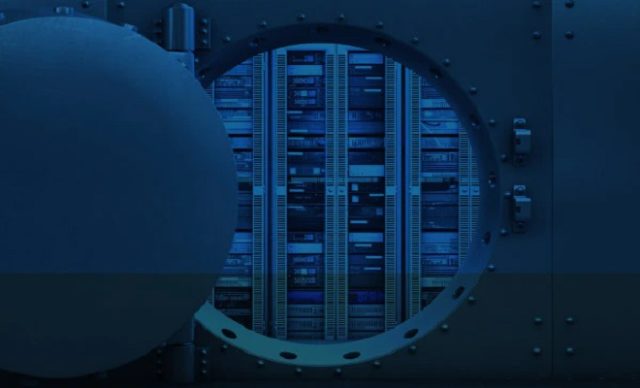 Types Of Networks For Information Sharing & Collaboration
Networks comprising of multiple individual devices in multiple locations form the backbone of any business enterprise today. Networks are used for almost every process or task in your organisation, from downloading an attachment, sending and receiving emails, accessing the internet, and even printing documents. A network can be a small system handling a handful of devices for small enterprises or a large system handling thousands of devices across the globe.
There are 11 types of networks in use today, including Personal Area Networks (PAN); Local Area Networks (LAN); Wireless Local Area Networks (WLAN); Campus Area Networks (CAN); Metropolitan Area Networks (MAN); Wide Area Networks (WAN); Storage-Area Networks (SAN); System-Area Networks (also known as SAN); Passive Optical Local Area Networks (POLAN); Enterprise Private Networks (EPN); and Virtual Private Networks (VPN).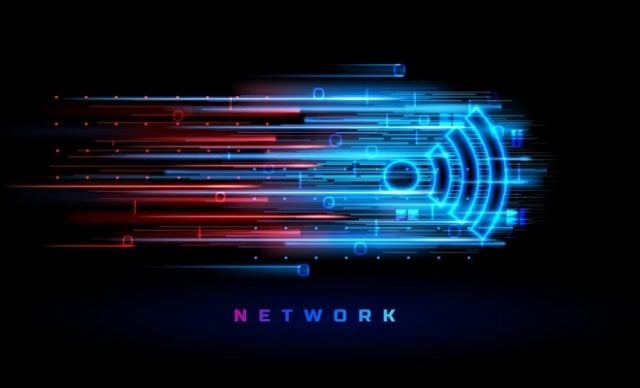 Dell Secure Connectivity: Secure Connect Gateway
Dell has been a global leader in ICT technology for more than 25 years. That is quite a long time to collect information on client needs, cyber-attacks, regulatory requirements, and the most up-to-date standards in tech development.
It is important to understand that all of Dell's security offerings go hand-in-hand, with the Secure Connect Gateway architecture connecting you directly to Dell support, the services offered in the Pro Support packages, Secure Remote Services, and the PowerProtect Data Manager. The most cutting edge technologies currently in the development stages, such as AI-powered systems, machine learning, advanced data analytics, telemetry, and information storage securely accessible from anywhere on the globe via online storage platforms such as the Cloud, Kubernetes, and Dropbox to name but a few, Dell's Secure Connect Gateway and all the security-related products mentioned works to maintain the health and integrity of your organisation's ICT infrastructure.
Smarter AI, automated processes, checks, and reporting, as well as real-time analytics, are accessible easily via a security dashboard that displays all the issues, metrics, recommendations, and activity on your network on one screen, and in real-time. Dell collects data from individual, scattered network nodes over wide geographical areas using AI technology and telemetry – an automated process that collects essential information and sends it to a centrally located data centre, with all information aggregated to report on network-wide events, keeping individual nodes completely anonymous.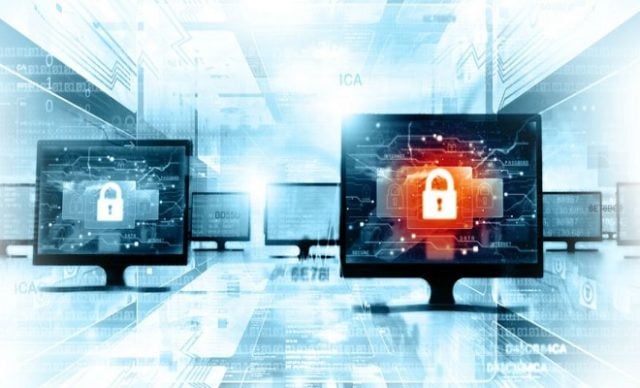 Data that is transmitted this way via the internet over HTTPS, is encrypted with the Transport Layer Security (TLS) protocol. Only authorised technical support engineers can access this information, and they can only do that through a series of multi-factor authentication layers. This data collected via AI and telemetry is stored at Dell locations that employ the most advanced, industry-leading security protocols for use in analysis and towards the development of better and better systems, innovative product offerings for users of Dell products, and greater, constantly evolving layers of security to remain in-step with the rapid development of more and more sophisticated cyber-attack and breaching techniques used by hackers and cybercriminals. In addition, any third-party vendor involved in Dell's business processes and security architecture is thoroughly vetted to be the best-in-class vendors, such as SecureWorks, for example.
Dell Secure Connectivity: PowerProtect Data Manager
Next Generation Software Platform for Proven and Modern Cloud Data Protection
The Dell EMC PowerProtect Data Manager is a software-defined protection platform that enables more rapid IT transformation within your business by delivering next-generation data protection, operational agility, IT governance for physical, virtual, and Cloud environments, automated discovery, and deduplication.
With the PowerProtect Data Manager platform, you can ensure compliance across your network to the strictest of standards, empower individual users to backup and restore their data themselves – essentially synthesising the security, backup, and restore functions of your entire network from one, single location. This platform furthermore leverages the capabilities of Protect VMWare that secures multi-cloud storage harmonisation, finds and exploits the full potential of your existing PowerProtect appliances (such as the PowerEdge range of security technologies and infrastructure from Dell).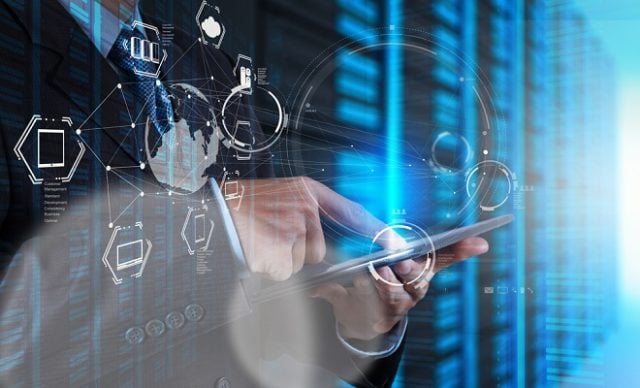 Recently, Dell has shifted its business interface with its clients to a series of more hands-on service packages that go beyond the traditional idea of after-sales support with its Dell Technologies On-Demand (DToD) services, which include PC as a Service (PCaaS), Infrastructure as a Service (IaaS), and particularly relevant here, Security as a Service (SaaS). The PowerProtect Data Manager platform was designed and built with simplicity and flexibility as core considerations, making it much less complicated to protect, manage, or recover data in on-premise, virtualised, and Cloud-based data storage deployments. With this application, you can also protect Cloud-native workloads across multiple public Clouds via Dell's integrated SaaS-based PowerProtect Cloud Snapshot Manager.
Container Storage Modules (CSM)
A recent trend in storing private or protected information securely on Cloud-based platforms is through the use of "packages" or "containers" such as Kubernetes, VMWare Tanzu, and Red Hat. Essentially, a Cloud-based container is exactly what the name says, a container that only you, or those authorised by you, can access, store and retrieve data from, securely on Public Clouds, Private Clouds, or Hybrid Clouds.
These Container Storage Modules carry a number of benefits for businesses in terms of data upload, backup, accessibility, and security, especially if your enterprise's employees are scattered across multiple network nodes all over the globe. They improve the observability, usability, and mobility of not only data, but also enable you to remotely configure and manage servers, storage, and networks.
In 2019, Dell launched a Kubernetes-based Managed Service, which evolved into the CMS (Container Storage Modules) service offering from Dell EMC. These new Container Storage Modules (CSM) from Dell EMC extend the capabilities of enterprise storage systems by enabling replication, authorisation, snapshotting, provisioning, and observability to containerised workloads. Dell CSM includes modules such as CSI drivers and other related applications, as well as a number of plugins developed by Dell to allow Dell security infrastructure to interface with CSMs. Container Storage Interface (CSI) drivers offer a way to expose, block, or file unstructured storage systems to containerised workloads on Container Orchestration Systems (COs) like Kubernetes. Dell plugins that interfaces with container applications such as Kubernetes include a PowerMax CSI Plugin, PowerStore CSI Plugin, Dell EMC Unity XT CSI Plugin, PowerFlex CSI Plugin, and PowerVault ME4 CSI Plugin.
Dell Secure Connectivity: Public Cloud Vault
An air-gapped cyber vault designed to recover data from a ransomware or malware attack, isolate it, and secure it on the Public Cloud is the product of a collaboration between Dell Technologies and Amazon Web Services (AWS). This is Dell's first move to bring its Cyber Recovery Vault to the public cloud.
What differentiates Dell's cyber recovery vault from the current standard practice of creating multiple backups on the Cloud is that the Dell recovery vault is controlled from within the vault itself. The service isolates critical data, which locks down all access routes which can only be accessed again with a separate set of multi-factor security credentials. The cyber vault is set up in a virtual private Cloud environment, completely separate from the rest of the backup environment.
Users can literally go back to the point in time, or the data they were working with before a ransomware or malware attack occurred. From there, they can recover the data to their on-premise infrastructure or to another virtual private Cloud environment.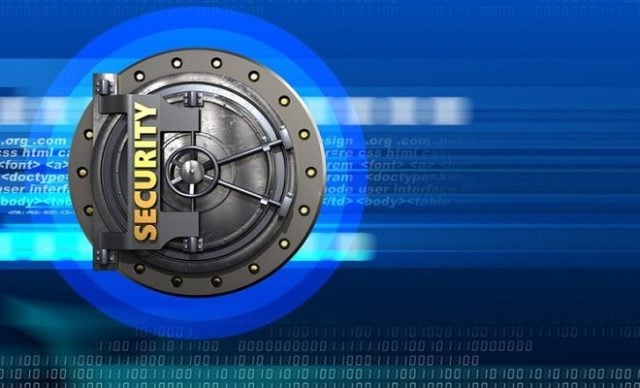 Dell Secure Connectivity: Secure Remote Services
In addition to the Secure Connect Gateway, Dell offers Secure Remote Services which is a two-way connection between your ICT hardware and Dell Support Services. Detecting and identifying problems with your organisation's hardware, Secure Remote Services addresses the problem immediately, with a problem resolution time of up to 73% faster than before, according to a July 2017 internal analysis of Support Requests closed in 2016 conducted by Dell.
Secure Remote Services draws on advanced analytics of a vast amount of data collected over years of providing remote support services. The analysis outcomes enabled them to identify common issues and often-occurring problems that have been logged with their Support Centre over the years to develop a range of predictive and proactive recommendations to aid you in troubleshooting your hardware problem. In addition, because the Secure Remote Services system runs 24/7 it can immediately identify failures in servers, hard drives, and back planes – day and night.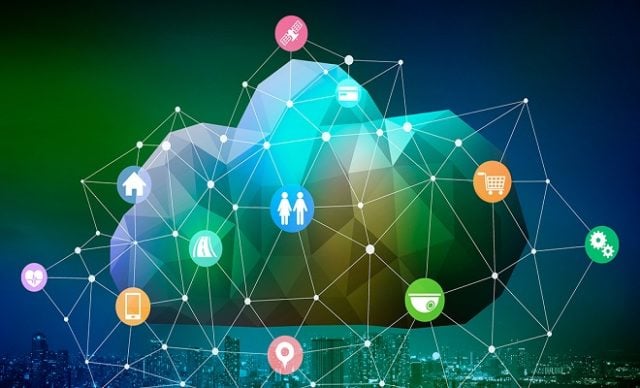 Dell has been implementing a new concept of service delivery as part of the greater Dell Technologies On-Demand (DToD) family of consumption-based and as-a-service delivery models that bring greater choice, flexibility, and assurance to the entire IT ecosystem – from the edge and endpoints to the core data centre, to the Cloud. In the secure connectivity space, Dell offers the SaaS (Security as a Service), which, much like the PC as a Service (PCaaS) and the Infrastructure as a Service (IaaS) models means that you won't simply be abandoned to deal with hardware problems once the sale has gone through. Part of the SaaS offering is a direct connect version for select Dell EMC hardware and a Services plugin within OpenManage Enterprise for PowerEdge servers. The PowerEdge range of security devices includes Rack Servers, Tower Servers, Modular Infrastructure, Specialty Servers, Rugged Servers, and Management Solutions, products that you can view at your leisure to aid you in your decision of the best security device for your organisation, along with stand-alone products in the Modular Infrastructure and Management Solutions offerings. In a world where customer demands, regulatory requirements, and markets change at an extraordinarily rapid pace, Dell Technologies provide services related to all these external variables with the purpose of delivering products that meet the security needs of its customers.