We live in the age of hyper-connectivity. From the way we do business to the way we consume information are reliant on autonomous connections. This is why data centre location coupled with Edge Computing technology is such an integral part of the modern world around us. In this article, we will explore the importance of Data Centre Location.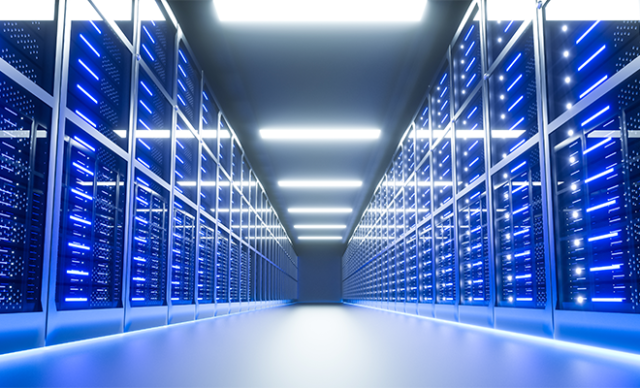 In this article, we will unpack the building blocks that make Edge Computing such a useful tool and an important part of business. Whether it be automated machinery in a factory or data-driven financial service solutions, data centre location can make or break the smooth, uninterrupted flow of work.
Covered In This Article:
Why Do I Need To Use An Edge Data Centre?
The Adoption of SDN and NFV Tech
Edge Data Centre Location Use Cases
Improving the Customer Experience through Data Centre Location
Improving Operational Efficiency through Data Centre Location
Developing New Revenue Streams through Data Centre Location

What Is An Edge Data Centre?
Edge data centres are small data centres that are located on the periphery of a centralised network. Edge computing is the practice of capturing, storing, processing, and analysing data near the client, where the data is generated, instead of in a centralised data-processing warehouse.
At a basic level, edge data centres will work as a connection between two networks. The edge data centre will be located closer to whatever machine is making a request, inside an internet exchange point. The internet exchange point is a physical data centre location where multiple network carriers and service providers will connect. This will allow a quick flow of traffic between networks. The edge data centre itself might be made of a micro-data centre – which will contain the devices a traditional data centre has, just in a smaller footprint. By being able to move processing requests like JavaScript files or HTML closer to the requesting machine through data centre location, the amount of time needed to deliver that data back will decrease.

Edge data centres can deliver cached content and cloud computing resources to these devices. The concept works off edge computing, which is a distributed IT architecture where client data is processed as close to the originating source as possible. Because the smaller data centres are positioned close to the end-users, they are used to delivering fast services with minimal latency.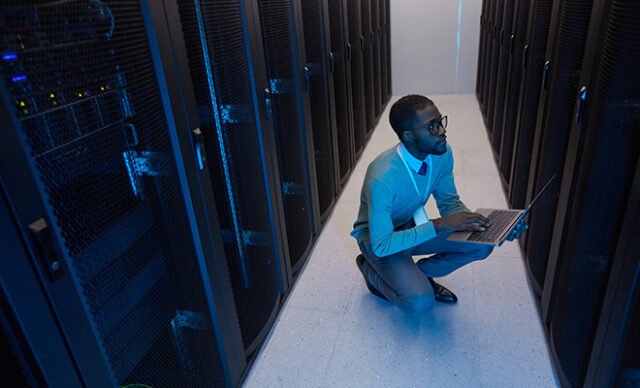 Why Do I Need To Use An Edge Data Centre?
The major benefit of an edge data centre is the quick delivery of services with minimal latency, thanks to the use of edge caching. Latency may be a big issue for organisations that have to work with the internet of things (IoT), big data, cloud, and streaming services. Edge data centres can be used to provide high performance with low levels of latency to end-users, making for a better user experience. It is expected to improve response times and to save bandwidth at the same time.
Typically, edge data centres will connect to a larger, central data centre or multiple other edge data centres. Data is processed as close to the end-user as possible, while less integral or time-centric data can be sent to a central data centre for processing. This allows an organisation to reduce latency and experience faster response times in devices and processes where an immediate response is necessary.
There are five driving trends behind data centres:

The Arrival of 5G
The decentralised small cell network of edge data centres provides low-cost, low latency support for high device density 5G use cases, such as smart-city applications.

The Proliferation of IoT

Low latency edge processing is key to managing the increasing volume of data as more and more IoT sensors and devices are installed in both home and industrial settings.

The Widening Data Gap
By filtering the data close to the source, low-cost edge centres can help close the potential 64 zettabyte gap between global data centre traffic and usable data created.

The Adoption of SDN and NFV Tech

Software-defined networking and network function virtualisation enable software running on data centres to replace costly, specialised hardware.

Video Streaming and AR/VR
Decentralised, low-cost edge data centres reduce streaming latency and provide the performance that consumers and business users demand.

Edge Data Centre Location Use Cases
Edge data centres are capable of handling most of the at-hand data that flows through many sectors of the South African economy.
Edge data centres can be used by many sectors and businesses, such as:
Agriculture:

Millions of farm animals are scattered all over the country. Farm analytics to manage diseases are adding to the data gap – which edge centres can close.

Banking:

Edge data centers provide the low latency that traders and asset managers increasingly depend on.



Defence:

Military drones connected to edge computing react faster and relay information more quickly.



Healthcare:

Some medical equipment, such as those used for robotic surgeries, would require extremely low latency and network consistency, which edge data centres can provide.



Inventory:

Analytics at the edge can increase efficiency for robotic picking and inventory management, as well as for delivery fleet management and package tracking.



Smart factories:

Edge data centres can be used for machine predictive maintenance, as well as predictive quality management. It can also be used for efficiency regarding robotics used within inventory management.



Mining:

When analysing data from mines that could indicate dangerous geological or chemical conditions, edge computing's low latency can save lives.
APC Edge Computing Solutions
Edge computing is designed to put applications and data closer to devices — and their users. While cloud computing drove the creation of mega data centres, edge computing brings distributed IT with an exponential number of micro data centres.
An EcoStruxure Micro Data Center from Schneider Electric allows users to design, deploy, and operate with certainty and simplicity in any edge environment. APC – a flagship brand of Schneider Electric – bridges the gap of traditionally separate worlds of OT and IT with Micro Data Centre solutions that meet challenges at the edge and deliver a unified IoT architecture.
Choose from a wide range of enclosures for traditional IT spaces, harsh or industrial areas, and office or commercial spaces. Reduce headaches with faster edge roll-outs and validated reference designs. Leverage innovative, best-in-class design tools to help simplify your configuration and deployment. And gain peace of mind by working with leading IT technology partners and alliances.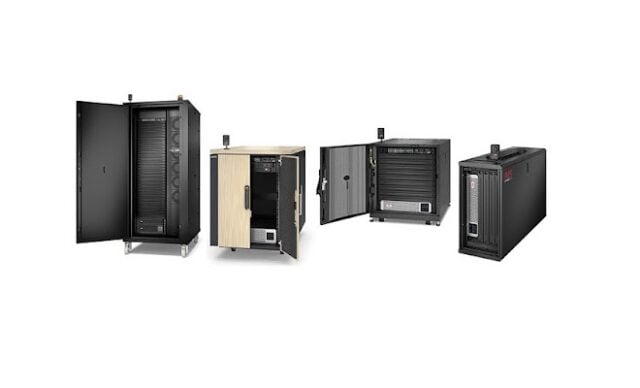 An EcoStruxure Micro Data Center from Schneider Electric can transform your business by:

Improving The Customer Experience Through Data Centre Location
Customers see examples of IoT applications all around them. Digital signage improves their retail shopping and transportation experiences. Industrial field service personnel use augmented reality applications to help them more easily service complicated machines and devices. You can now do most of your banking from your phone and have your healthcare devices monitored from afar. IoT applications are making life easier for customers in just about every walk of life.

Improving Operational Efficiency through Data Centre Location
IoT applications help improve operational efficiency in areas such as predictive maintenance for all sorts of machinery and equipment, be it in industrial environments or data centres, to rectify issues before they cause downtime. Radio Frequency Identification (RFID) tracking helps retailers with inventory management and loss prevention and enables healthcare providers to track expensive equipment, such as computers on wheels carts. Cities use IoT applications to monitor busy intersections and control traffic lights to reduce traffic jams. Indeed, improving operational efficiency is probably the biggest single reason companies deploy IoT applications.

Developing New Revenue Streams through Data Centre Location
Entirely new industries are cropping up based on IoT technology. Uber and Lyft wouldn't be possible without it, nor would short-term bicycle and scooter rental services. Logistics companies can offer new services based on their ability to provide the real-time status of where containers are and whether climate controls are working properly. Predictive maintenance services that are valuable to customers also mean new revenue for manufacturers and service providers. A slew of home monitoring services now exists that relies on a series of sensors and Internet connectivity. Healthcare providers can now offer "digital hospital" services including remote device monitoring and analysis.