Technology plays a critical role in the modern office – whether that office is a brick-and-mortar setup complete with boardrooms and workstations or the kitchen counter. That is why Dell Technologies has been working on several solutions that could help facilitate better communication, collaboration, and location equality for workers. In this article, we take a look at what is needed to build a functional workspace, from hardware and software to the support offered for these components, with Dell.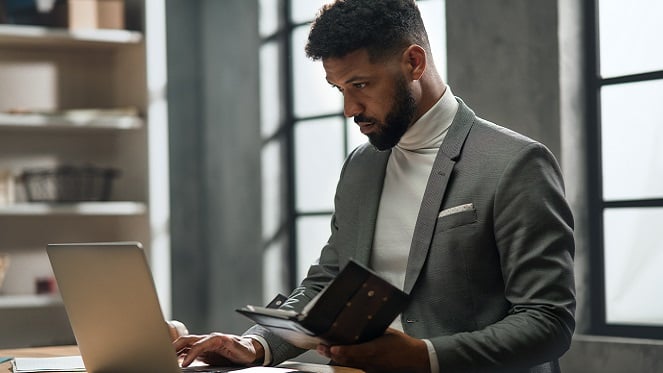 Covered In This Article:
Everything In One Ecosystem
Endpoint Security For Every Team Member
ProSupport, No Matter Where You Are

Everything In One Ecosystem
Technology powers nearly every aspect of today's businesses, from an individual employee's work to operations to goods and services. When properly networked, technology can be optimised to improve communication, create efficiencies and increase productivity. Dell is no stranger to this. With Dell, technical teams can kit out entire enterprises within the same ecosystem of devices. This means that different tiers of devices can be dedicated to different teams based on user needs. For example, it may be worth springing for luxury Dell machines for your C-suite execs and dev team, mid-range Dell laptops for your professional staff, and entry-level Dells for support staff.
An important and highly beneficial feature of the Dell range of products and services is how easily they integrate with a variety of other ICT products and solutions, offering you a unified ICT "toolbox" centred around functionality rather than branding. Dell's long-standing collaboration with mega-brands like Microsoft, Oracle, and SAP gives them the necessary edge to provide the most advanced client solutions. Broken into three groups, Dell Consumer Solutions Group offers laptops and notebooks, desktops and accessories as well as industry-leading customer support.
Dell & Microsoft
For decades now Dell and Microsoft have had a longstanding relationship. Dell desktops, laptops, and other workstations have become synonymous with the Windows operating system.
Windows 11
Windows has always existed to be a stage for the world's innovation. It's been the backbone of global businesses and where scrappy startups became household names. The web was born and grew up on Windows. It's the place where many of us wrote our first email, played our first PC game and wrote our first line of code. Windows is the place people go to create, connect, learn and achieve – a platform over a billion people today rely on. Windows 11 comes with a wide range of new features, performance improvements, and design changes.
Together, Windows 11 and Dell PCs create a best-in-class experience. Windows 11 is designed to bring you closer to what you love and is released at a time when the PC is playing an even more central role in the way we connect, create and play. When we made the decision on where to set the minimum system requirements for Windows 11, we focused on three principles to guide our thinking to help ensure a great user experience:
Reliability
Security
Compatibility
With this in mind, not all laptops and workstations can be upgraded to this new operating system. Click here to find out more about the system requirements.

Endpoint Security For Every Team Member
The number of end users who are working remotely and on the go has increased exponentially. With breaches now happening both above and below the OS, you need intelligent solutions that prevent, detect and respond to threats wherever they occur.
Prevent, detect & remediate attacks: Dell SafeGuard and Response, powered by VMware Carbon Black and Secureworks.
Encrypt sensitive information & protect data: Dell SafeData with Netskope and Absolute.
Access your device securely from anywhere: VMware Workspace ONE
Anything that your employees use to communicate with one another and share data can also be vulnerable. Endpoint security management is the policy you create to ensure all the endpoint devices in your network maintain certain levels of security and safety. Endpoint Security Services provide the personalised, expert guidance you need to identify risks, implement solutions and prevent future threats with confidence. Get the most out of your security investments to protect the data and devices that are essential to your business.
Dell Data Protection
Organisations must secure endpoint devices and the data on them, while still satisfying end-user requirements to embrace computing trends such as sharing data in public cloud services and workforce mobility. Traditional data security point solutions attempt to address these needs, but managing multiple clients and consoles is difficult for resource-constrained IT teams, especially those without security experts in-house. Most endpoint protection solutions are difficult to deploy and manage, lack coverage for all the places employees put and use data, and reduce system performance and end-user productivity.
Dell's data security suite offers a number of advantages, including:
Sales and support for your hardware and security solutions from one source
Protection for heterogeneous environments with full support for Dell and non-Dell hardware
Automatic deployment and provisioning when factory-installed on Dell commercial devices
A single integrated client simplifies deployment and updates and ensures all elements of your data security solution work seamlessly together
Easy compliance and auditing with pre-defined compliance reports and an intuitive
management console that quickly guides you to any issues that need to be addressed Endpoint Security Suite Enterprise offers strong data security for business data, systems, and reputations. The suite offers an integrated client that includes advanced threat prevention, encryption and authentication, all centrally managed via a single console to help businesses reduce IT management costs and complexity. With consolidated compliance reporting and console threat alerts, businesses can easily enforce and prove compliance for all of their endpoints. Built-in security with features like simplified policy configuration with smart defaults and pre-defined report templates is especially helpful as organisations struggle to protect end users and data.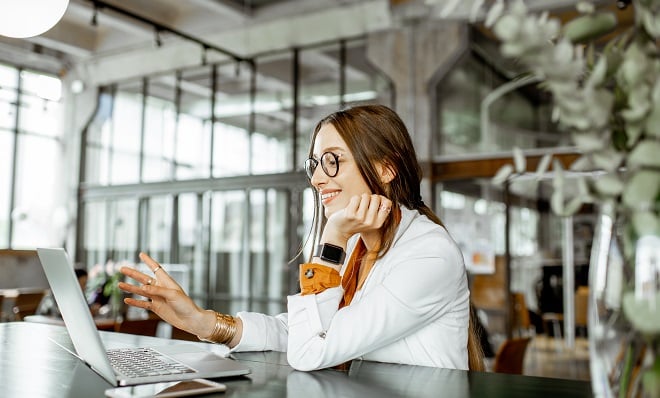 ProSupport, No Matter Where You Are
With more employees now working from home, we are standing by to help you provide uninterrupted system productivity and a seamless end-user experience. Whether you need a little IT support or a lot. Support Technologies Services extend your IT team, enabling you to address issues before they impact your business. A strong foundation of artificial intelligence (AI), machine learning and data analytics will change the way you look at saving time and increasing availability. Click here to read our in-depth article about Dell ProSupport.
What Dell ProSupport does:
Support Services are built on a foundation of leader artificial intelligence (AI), machine learning and data analytics.
Extend and enable your IT team, to address issues before an impact to your business.
Take the "break" out of "break-fix."
Advanced Support For Hardware
The Dell Pro Support, Pro Support Plus, and Pro Support Flex packages can also be extended to include a Pro Support for PCs service, which can be particularly useful to remote workers and employees who travel a lot. With the majority of your workers now working from home, Dell PC Support services are standing by to ensure uninterrupted work and a user experience that won't leave you tearing your hair out in frustration, with no access to IT support.
Whether your enterprise needs a little ICT support, or your multinational business needs a lot of ICT support, the ProSupport Suite for PCs provides the perfect match for your business needs. In most instances, when it comes to ICT maintenance and support, basic warranties just don't cut it anymore. If you decide to upgrade your Pro Support or Pro Support Plus package to include the Pro Support Suite for PCs you have access to tech experts and proactive solutions 24/7, as well as automated remote remediations for software, application, and driver updates.
Advanced Support For Software
Do you need a higher level of support to help deploy, configure and quickly address issues that may arise with your Dell endpoint security software? Advanced Support for Software provides you with direct access to a dedicated, highly-trained security software expert who will support you and all of the Dell endpoint security software products in your environment. Your dedicated expert will help ensure your software is up-to-date and help prevent common, known issues that can put you and your end-users at risk. When you purchase Advanced Support for Software, you will have peace of mind knowing that you have someone to rely on for quick issue resolution in addition to 24x7 access to our team of ProSupport for Software technicians.
Key benefits include:
Easy access to your dedicated security software expert
Strengthen your IT environment through frequent security validations from your highly trained expert
Improve upcoming software enhancements by sharing your ideas for future releases