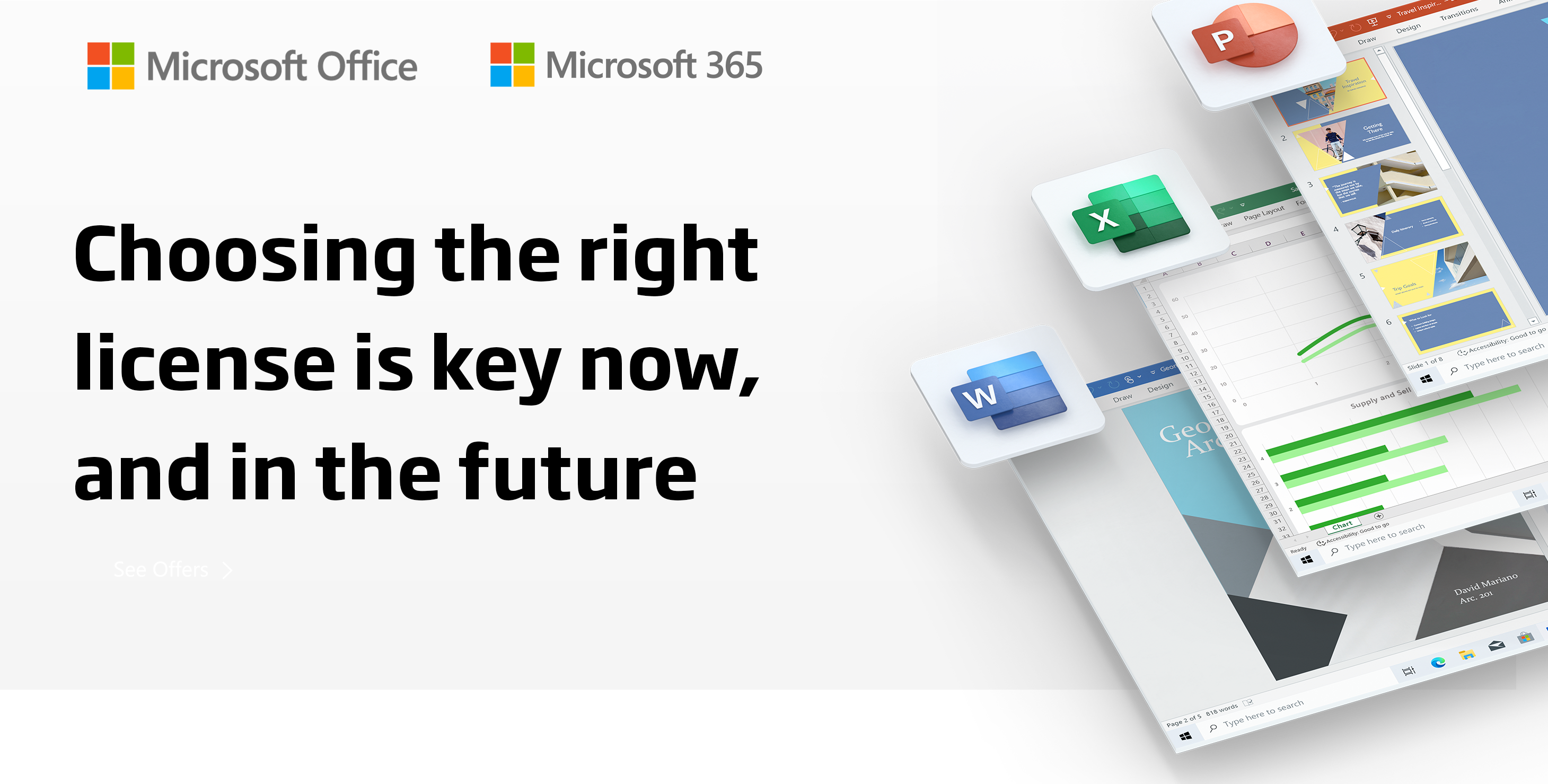 When choosing which Microsoft license is right for your business, there is a lot more to consider than simply finding the lowest price. Although scrutinising business costs is always a good idea, particularly for small to medium-sized businesses (SMBs) who need to run as leanly as possible, no business can afford to make a bad investment in something as critical as the software and apps they rely on every day to get the job done.
For any SMB, selecting the right license for their specific needs is more critical than ever, particularly in light of Microsoft's New Commerce Experience which it introduced late last year, that sees customers now only having a 72-hour cancellation window for 12-month and 36-month subscriptions.
In this way, once the cancellation window has elapsed, the business could find itself locked into a 12-month or 36-month term that cannot be cancelled - something that could prove very expensive for the business if its employees are using the wrong licenses.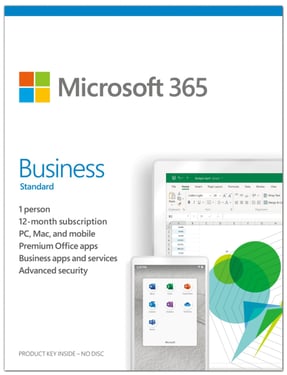 For instance, consumer licenses are simply not built for commercial use, even for a small home office. Although the business might only need apps such as Outlook, Word, and Excel, it could miss out on premium business apps that are so critical to running its daily administration and operations. For small, home entities, Office Home and Business 2021 or Office Professional 2021 once-off licenses are ideal. Alternatively, Microsoft 365 Business Standard, has some great additional features such as 1TB of file storage and upgrades.
Consumers, however, need to look no further than the Microsoft 365 Family license that permits up to six users, each of which can install Microsoft Office apps on a range of devices.
Professional users, on the other hand, can get work done and increase efficiency by buying Microsoft 365 Business Standard. This is the perfect package, as it enables companies to collaborate in real-time with teamwork tools that are always up to date. In addition, they benefit from professional email and online storage, all of which come with built-in security to help keep their data secure and private.
For this reason, it is key for businesses, especially SMBs, to choose a partner who really understands their needs and the needs of their users, as well as their future vision for all the business applications they use. Shopping around for the cheapest priced licenses simply isn't an option any longer, because if you choose the wrong license, it will cost a lot more in the long run.
Simply put, commercial licenses are designed for use by businesses and corporates. They were specifically designed to boost the productivity, efficiency and effectiveness of larger entities that use premium apps such as Teams and SharePoint. On the other hand, consumer licenses are designed for day-to-day, personal use at home and are simply not practical for use in businesses, even SMBs.
Many organisations wonder whether or not they can use their Microsoft 365 Personal license for their home office or small business. But this does not work, as consumer licenses are not built with commercial use in mind, even for the smallest entities. Even though your SMB might only need certain Microsoft Office apps, for example, Outlook, Word and Excel, you are missing out on the apps that were purpose-built to support daily business administration and operations.
There are several things to discuss with your channel partner when reviewing license usage. Firstly, users might be over-licensed for the job that they are doing. For instance, their role or job description may have changed from the time they were first assigned the license, or they might have been initially assigned a higher license than they strictly needed to make sure no productivity was lost or delayed.
In addition, some users may only need light access to the system and might not require a full user license when a Team Member license would be enough to get the job done. In addition, many small to medium-sized businesses don't need the full might of Microsoft's enterprise apps, and having a smaller-scale custom app might prove to be a better option, as this would enable users to switch to the more affordable licensing.
There are also times when Microsoft introduce new licensing options, or amends and updates its current ones. If no one is keeping an eye on these changes, major cost savings could go unrealised. Even though the days of shopping around for the cheapest possible licenses are over, having a good Microsoft partner would help you to make more cost savings by making sure that all your users are on the appropriate licenses. But this can only be done by working with a trusted partner who knows Microsoft licensing inside out, who understands your business, and knows your systems.
Ultimately, a good Microsoft partner should be able to assess an SMB's current situation and give the best advice for your organisation, even if it is not as profitable for them, and should be aware of any potential offers that may help your business to realise further savings. This is where it's crucial to choose a partner that doesn't spread themselves too thinly, as this can make it very hard for them to offer total support for all the products they are licensing. They might, for example, be unaware of new innovations, or functionality limitations, particularly in light of the rapid pace of development in Microsoft.
Being fully cognisant of this, Microsoft now insists that partners have the right number of qualified staff within the business to be able to support their products in a professional manner.
This is one reason why it is so important for SMBs to understand the license terms around any new software before they buy it. Another compelling reason is that using software outside of the license terms is classified as piracy and could leave your business open to being prosecuted or fined.
Furthermore, SMBs have simple needs with simple use cases that don't necessarily need the advanced and powerful features of Microsoft 365, which is why Tarsus recommends Office Home & Business 2021 as the best solution for these customers that still use older Microsoft Office products, or who are in certain regulated industries and might prefer licensed and installed products to supplement other app suites.
For entities of between one and 25 employees who value the "classic suite" and a familiar form factor, and who don't need frequently updated features, yet still want to create content, stay organised, and collaborate with ease in other lines of business - this is the perfect solution.
Office Home & Business 2021 can help SMBs create content like a professional, effortlessly organise and track data within their business, and collaborate more easily so they can work better together. The solution delivers modern solutions and a familiar form factor that helps them move to take their businesses to the next level.
The software brings updates to familiar productivity tools to help customers stay efficient and in control of their businesses by employing new solutions to create better more engaging content. In addition, SMBs can manage their messages, appointments, contacts, and tasks, all from one central location, and can work together seamlessly with better and more secure collaboration tools.
Microsoft's new Office Home & Business 2021 lets SMBs produce documents and presentations that engage individuals with new, modern visuals. They can quickly build spreadsheets using fewer, more robust formulas that automatically update as information changes, and the software's enhanced navigation features and search functions help them rapidly find what they need.
It also integrates media and fun to empower all users to be more creative, enabling them to illustrate a step-by-step tutorial or demonstrate a thought process using Ink Replay to show ink strokes as they were drawn. Moreover, with the new Content Library, they have access to a library of high-quality content to express themselves.
When it comes to keeping track of what's happening in their businesses, the software brings new tools and updated features that can help SMBs stay organised while running a modern business. They have the power to quickly build spreadsheets using fewer, more robust formulas that automatically update as information changes, and can quickly find data with improved navigation features and search functions like XLOOKUP and Dynamic Arrays.
To understand these and a wide range of other features, having the right Microsoft partner on hand to support your small business is crucial. Not only will it save you money on your license costs in the long term, but it will also make sure that you are getting the most from your Office Home & Business 2021 suite, helping your business to perform at its best.