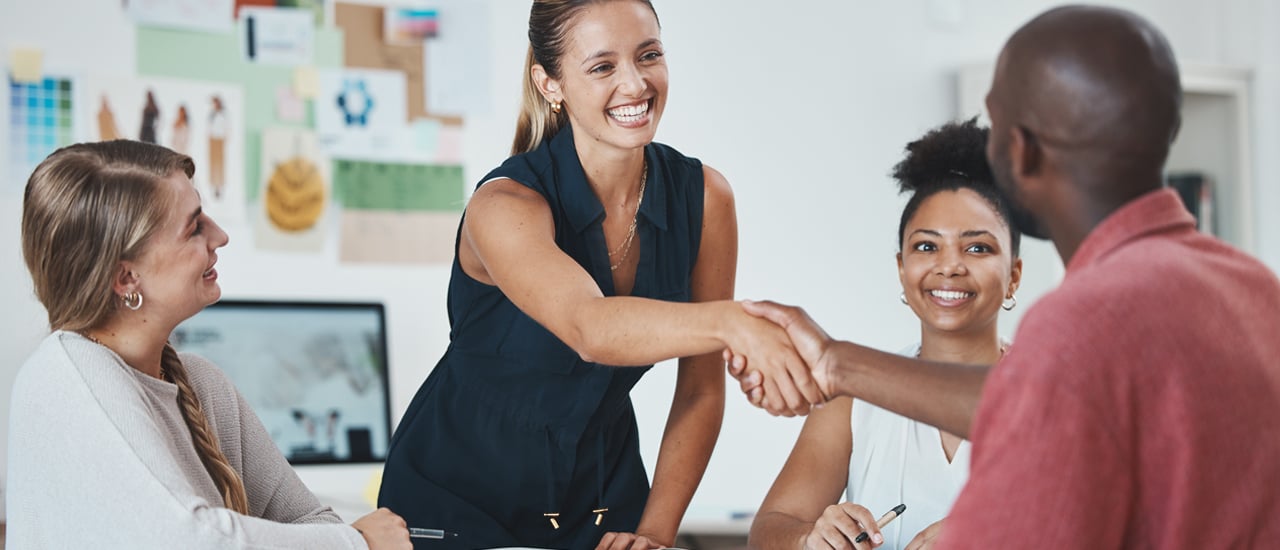 Tarsus Distribution partners with Introstat and HPE to deliver a focused customer solution.
In today's business climate, where the aroma of constant change permeates every board meeting, partnerships in the channel need to be built and nurtured to consistently solve real problems businesses face.
The recent partnership between Tarsus Distribution, Introstat and HPE resulted in a solution that delivered increased business performance, efficiencies, and greater levels of productivity. The solution was installed and supported, all within budget - a win-win for everyone involved.
In almost every vertical industry, organisations face a variety of challenges. Forward-thinking channel players like distributors, resellers and vendors, are enabling their customers to overcome these challenges through collaborative partnerships that solve real problems.
Tarsus Distribution has demonstrated that creating these partnerships means that you can draw upon the expertise of others, and all parties can capitalise on the skills and expertise of those involved.
Covered in this article
The customer
The business challenge
The solution partnership
The solution
The solution benefits
A successful outcome
The customer
The customer is a large pharmaceutical company that manufacturers high-quality pharmaceutical ingredients used to improve patients' lives worldwide.
The business challenge
Several years ago, the pharmaceutical company had implemented HPE 3PAR's StoreServ data storage system, which it was using to handle unpredictable workloads as part of its tier-1 storage architecture that could scale as needed to meet manufacturing requirements.
The 3PAR system was already aging at the time, as it had been handed down by the group holding company. There were several additional challenges that had to be overcome. The company had received a request a couple of years back to upgrade the warranties on the 3PAR. The hardware was, however, reaching its end of life and it was also slowing down – a significant problem for an organisation that requires rapid turnaround times on many fronts.
It was clear that it would make more sense to replace it when warranty coverage ran out, rather than extending the warranty. A request for indicative pricing to upgrade the 3PAR hardware was received, but the pricing could not be accommodated within the company's IT budget.
The solution partnership
Tarsus Distribution, which has consistently proven its ability to assist the channel in their engagements with enterprise customers by providing scoping, pricing, purchasing, financing, service, installation, and maintenance with (and on behalf of) its channel partners, formed a collaborative partnership to solve the customer's technology challenges.
With HPE, managed IT services provider Introstat, and Tarsus Distribution working together, the team was able to solve the business challenge to the customer's satisfaction – delivering the right price, right performance, and right results.
The solution
HPE's storage trade-in program provided a simple way to make purchasing newer technology more affordable for the customer, while ensuring that their outdated equipment can be reused or recycled in an environmentally friendly way. This reduced the costs of storing or safely disposing of the customer's out-dated equipment while saving on new HPE products – a combination that is good for the planet and good for business.
The partners undertook to migrate data from HPE's 3PAR hardware to HPE's Alletra storage system. This cloud-native data infrastructure solution is purpose-built for cloud operations and for consumption via cloud-native control. It provides the architectural flexibility to address any application, but without the complexity of traditional and siloed storage management.
The solution is indicative of how strategic partnerships between resellers, vendors and channel partners can deliver a stronger impact than ever for customers with complex business requirements.
The solution benefits
For mission-critical workloads, HPE Alletra delivers extreme latency sensitivity and reliability. It enables IT to shift from owning and maintaining data infrastructure to simply accessing and utilising it on-demand and as-a-service.
Built on a unique, massively parallel, multi-node, and all-active platform, HPE Alletra consolidates traditional and next-generation mission-critical applications at scale with predictable performance and ultra-low latency and is backed by a 100% availability guarantee.
In what has been a major deal from HPE's perspective, the 3PAR migration has provided an important opportunity to apply the vendor's storage trade-in program which has increased its market share in a highly competitive landscape.
This is also only the second Alletra storage system sale in the southern African region, resulting in skills growth and the development of greater expertise, as well as deepening resources that are available to the channel.
What has differentiated HPE's offering from others in the marketplace is the attractive value proposition that has allowed the customer to extract value from its ageing solution and put it towards the purchase of its new storage system.
Tarsus Distribution has in this case taken on the services role of HPE and is providing comprehensive support services to tailor the new storage solution to the customer's business needs, freeing up the customer's valuable IT resources, optimising their investment, resolving issues before they affect operations, and ensuring peak storage health and speeds. Tarsus Distribution is also undertaking the installation of the system on behalf of Introstat.
The result is a win-win situation in which the customer gets what they need, within budget and with value add that works for them, improving their business efficiencies – with delivery and installation of the hardware being carried out quickly and comprehensively.
A successful outcome
Technology partnerships have become an increasingly valuable way for businesses to deliver more streamlined and efficient experiences for their customers.
The pharmaceutical company was seeking to sweat its current asset in order to contain costs. Instead, what they got was a new, comprehensive cloud-native data infrastructure that delivers a cloud operating and consumption experience wherever the data lives. Users can simply access and use what they need as a service and on demand.
The partnership has not only resulted in improved infrastructure for the customer but has also met their needs while being accommodated with the budget.
The partners were able to offer the customer a buy-back/trade-in deal that enabled them to benefit from an upgrade to Alletra, which delivers both flash speed and disk economics while enabling consistent performance and data efficiency. The customer has benefited from the ability to take advantage of a major architectural evolution, improving their technology platform and increasing business efficiencies.
The positive outcome highlights the fact that the right trusted partners who understand products and services are sometimes better equipped to respond to customer requirements when working together, especially when it comes to speed of service and turnaround time.
Partnerships of this nature benefit all who are involved – the vendor, channel, distributor and customer. They also lay the groundwork for beginning the process of gaining a customer for life.