Today's workforce relies on PCs and accessories to get work done anytime and from anywhere. Fully configured PCs that are ready to go must be deliverable to users wherever they may be, with full access to hardware support. The technology experience employees have in the workplace has become a priority for organisations to attract and retain the best talent and stay competitive in their respective industries. For IT departments, managing the day-to-day burden of minimising disruptions for users, ensuring the security of their networks, as well as managing the PC lifecycle often leaves them with little time to invest in innovation and strategies that help drive business transformation. Additionally, IT departments must take responsibility for the correct disposal of obsolete or defunct hardware. Research shows that IT departments spend the majority of their time "just keeping the lights on".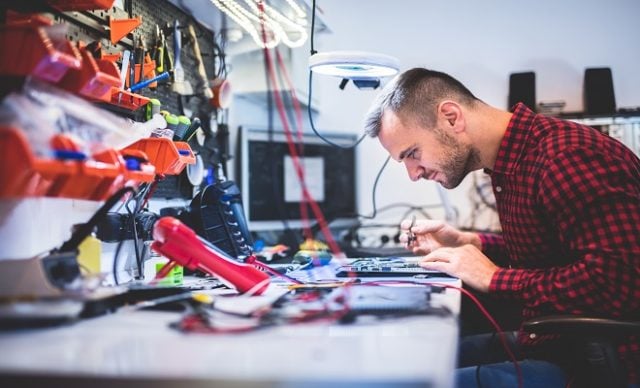 As the first line of engagement for employees, your IT staff faces a range of challenges that can make meeting internal initiatives difficult, where strategic projects become neglected. The last thing you need is to spend valuable time repeating basic troubleshooting. To put it simply, you need to be able to efficiently and seamlessly resolve technical issues. This frees up the time of ICT specialists in your organisation to focus on more important, strategic issues. They can also then focus on security management, ICT trends to watch out for, and identifying and planning the ICT infrastructure needs of your enterprise before problems start to arise.
Covered In This Article
IT Support in a Changing Work Environment
Hardware Support is Critical Whether You are in the Office or Not
Decentralised Networking Solutions
Dell EMC Hardware Support
Hardware Support, Maintenance, Monitoring, and Replacement in One Solution
Dell Technologies On Demand
IT Support in a Changing Work Environment
Even before the massive decentralisation necessitated by the COVID-19 pandemic which forced office workers—and everyone else for that matter—out of offices, workplaces, shopping malls, schools, universities, and any other place where people would congregate in close proximity, the trend towards remote and hybrid working arrangements had already started taking off. Given the advanced capabilities we have to communicate, send and receive information, find information, or perform any desk-based office related task from anywhere, whilst staying in contact with each other online has increasingly begged the question: Why get up in the middle of the night in order to beat the traffic, commute inch by inch, polluting the environment in the process, neglecting short but necessary tasks at home to do work that you can just as well do at your dining room table?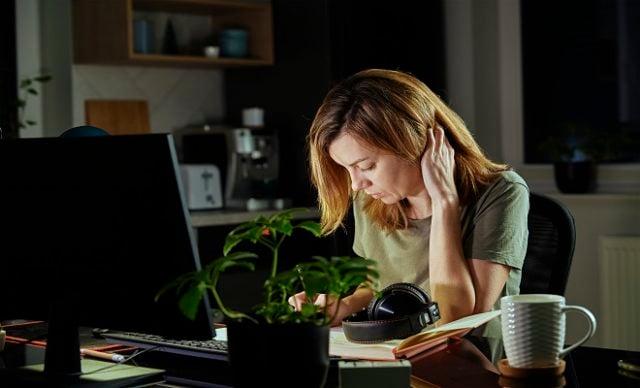 This trend toward remote work represented a massive shift in the way we do things, and as such, came with its own set of benefits and complications. The process was already underway, the global pandemic merely shifted it into warp speed.
Hardware Support is Critical Whether You are in the Office or Not
Although many of us welcome the change to remote working arrangements, things get tricky when you can't lift up your office phone to ask for help from the IT department because your computer screen suddenly went blue, or a data file you saved several times is nowhere to be found, or your emails aren't coming through, or for some reason, your mouse doesn't work...and so on and so forth.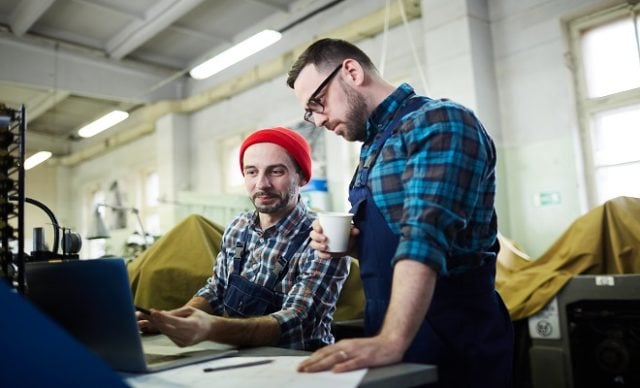 Most of us have had to learn to resolve our issues ourselves, but what about those problems that need expert attention? Since you're not in a centralised office building anymore, and your company's expert technician is himself working from home 45km away, what are your options? In most instances, a hybrid arrangement allows you to consult with a technician, but what about the downtime in between?
Decentralised Networking Solutions
For several decades now, most organisations have connected all the computers their employees work on to a central network where data is stored or retrieved and which essentially manages and runs practically every function in the office, from receiving emails to downloading attachments and printing documents.
The evolution of organisational networks has moved ahead in leaps and bounds to a stage where we now have software with the capability of monitoring entire networks for problems, intrusions, malfunctions, and other issues that would need the attention of a technician. Such sophisticated software has even become capable of detecting a problem on a single computer, or node, and set about fixing the problem before it even occurs. Several leaders in the tech industry now offer packages of software that monitor and maintain your network almost without the need for any human interaction at all. These packages can display, conveniently, on a dashboard, where the network problems lie, how the network is performing as a whole, and whether workflows are continuing as they should.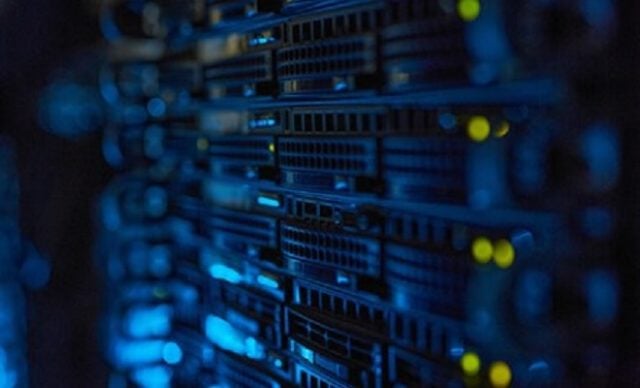 A big question that arose with the advent of more and more people working from home on personal computers via their own personal internet connections, was the security of the organisation's network with all these scattered nodes logging on to the centre. The technology to ensure the security of such connections and the data that is exchanged from one node to another and from there to a centralised network was addressed by the development of online repositories for data storage, digital "sentinels" that essentially patrolled the incoming and outgoing traffic on centralised networks, and the ability to isolate, secure, and "lockdown" on sensitive information if any suspicious activity is detected.
Dell EMC Hardware Support
It is undeniable that businesses will at one point or another have hardware failures and issues and need to be at the ready when they occur. This means your IT support needs to be on duty 24x7 and on the ball because system downtime leads to lost productivity, financial losses, and angry customers. This brings us to the question of how qualified your support staff is and if they have the knowledge and skills to address all the issues that might arise when you experience hardware failures. Without the right resources and support, it is hard to permanently resolve recurring IT problems or anticipate future ones.
Most, if not all, major manufacturers of ICT hardware and software provide remote telephonic or online support to help users troubleshoot specific problems they encounter—an approach that has and is very useful but also has its limits in terms of what it can actually achieve to help their customers. These issues and other conundrums that came part and parcel with decentralised working arrangements or large ICT capital outlays for businesses and enterprises lead several leaders in the tech industry to come up with better ways to provide the hardware and software support their clients need.
It is also necessary to take cognisance of the fact that all hardware has a limited lifespan, and that computers, laptops, notebooks, or any other device for that matter will have to be replaced after a certain amount of time. Combining the need for an up-to-date fleet of ICT devices for your workforce while providing them with the resources they needed to get the most out of those devices and improve productivity became a real headache for many organisations.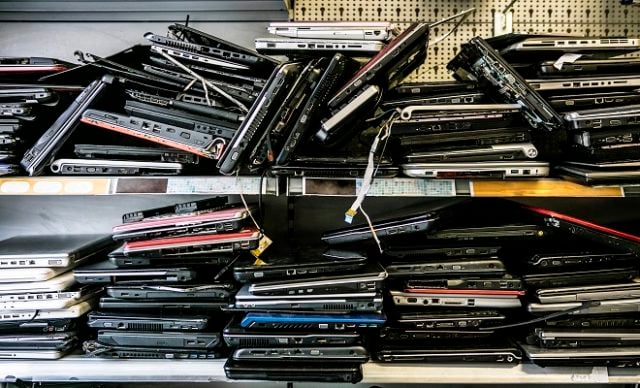 Hardware Support, Maintenance, Monitoring, and Replacement in One Solution
For these reasons and more Dell EMC technologies introduced a package of services under the moniker of ProSupport, which essentially provided outsourced, subscription-based solutions to all your company's hardware and software needs. With Dell EMC's ProSupport, businesses have access to highly trained experts that are there around the clock to address IT needs with the explicit aim to help minimise disruptions and maintain a high level of productivity.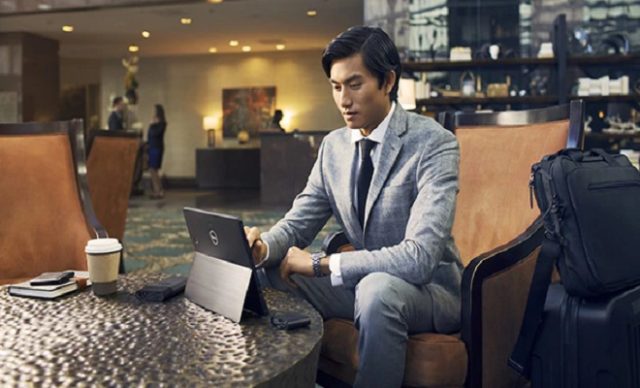 Dell PC as a Service (PCaaS) simplifies PC lifecycle management for enterprises. It combines hardware, software, lifecycle services, and financing in one all-encompassing solution. All you pay is a single, predictable price per-seat-per-month through Dell Financial Services. This means that:
There are no up-front costs;
You pay one fixed monthly payment;
Your enterprise benefits from proactive, automated problem detection;
Your data is removed securely at the end of the device's term, and the old hardware is disposed of correctly;
Your employees receive new PCs every three or four years.
When Dell first introduced PCaaS in 2017, the PCaaS for Enterprise program was designed for businesses with 300 PCs or more. Recently, Dell introduced PCaaS for small to mid-sized businesses and now is extending it to support all small businesses with one to 299 PCs. When organizations use Dell's PCaaS, they get the benefit of a modernised employee experience while relying on a single provider to take care of all their IT needs, at one monthly price with no upfront investment. The shift from PC ownership to PCaaS is picking up pace—with 19% of the commercial PC market expected to be using a PCaaS model by 2022.
Dell Technologies On Demand
Dell PCaaS is part of the greater Dell Technologies On-Demand (DToD) family of consumption-based and as-a-service delivery models that bring greater choice, flexibility, and assurance to the entire IT ecosystem—from the edge and endpoints to the core data centre, to the cloud.
With the decentralised nature of work post-pandemic, employees are now scattered across large regional areas, working on PCs and laptops that can also experience issues and failures. To avoid issues and resolve problems faster, businesses should consider investing in remote services with advanced security features and automated proactive and predictive support. Support service packages such as Dell's ProSupport remote monitoring, automated issue detection and case creation, and remote problem resolution become possible by using AI-driven advanced analytics.
Access to a central point of accountability for all hardware issues, cross-domain experience, automated tools, and technology as well as consistent experience regardless of where you're located or what language you speak. ProSupport Plus from Dell EMC offers these benefits and more, with 91% less time to resolution and up to 72% fewer steps in the support process.