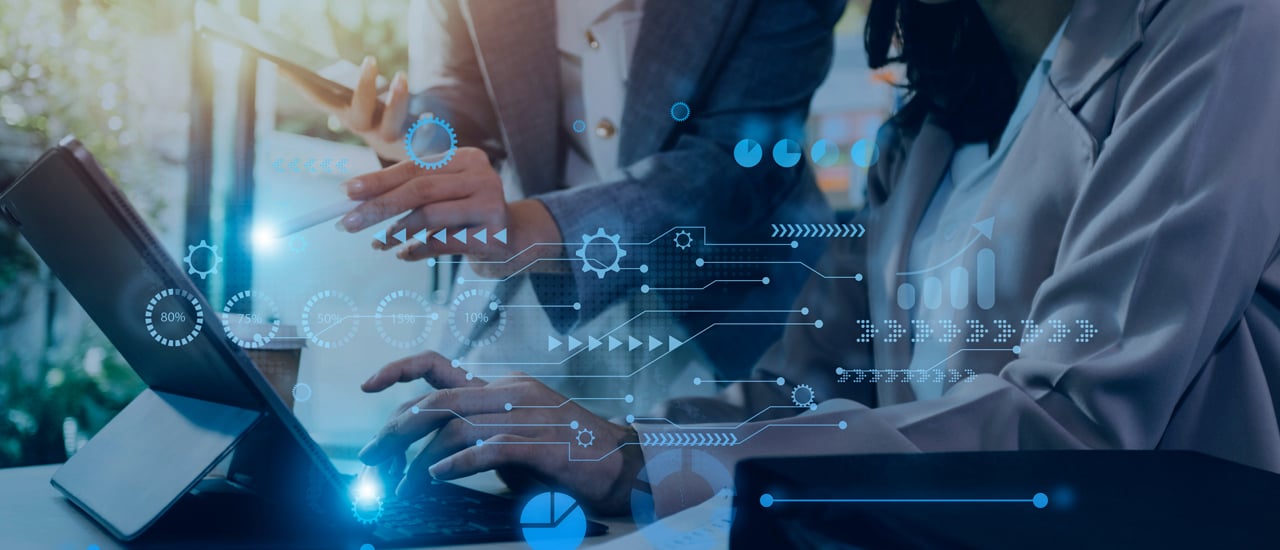 Complexity has become an increasing problem for cybersecurity over the past few years. As adversaries have become more cunning, the threat landscape, and workforces more distributed, companies have responded by adding more and more new solutions to their security arsenal. However, instead of reducing risk, this complexity is doing the opposite.
Many organisations fail to understand that when it comes to the tools used to protect an organisation, less can actually be more, particularly in today's challenging times. Security heads need to take control of their environment, and lower complexity by employing fewer yet better solutions, and making sure they can use their existing tools and controls more effectively. This may sound like an onerous task, but with the right partner, it can be relatively simple, as they can guide your approach, and lead you toward a vendor ecosystem that has integration at its heart.
Covered in this article
A strategic approach to cybersecurity
Putting frameworks in place
Consolidating security architecture
Protecting from known and unknown threats
Good cybersecurity hygiene

A strategic approach to cybersecurity
There are several steps that organisations in every sector can take to help simplify cybersecurity to ensure they are better prepared to manage threats now, and in the years to come. Firstly, by making cybersecurity a strategic business goal. Entities often consider cybersecurity to be an IT issue rather than a business one, a dangerous point of view that encourages IT teams to invest in the latest and greatest technologies that claim to address the most pressing security issues, instead of taking a strategic approach to cybersecurity. In addition, too often there is a lack of effective communication between technical teams and executive management, with neither side understanding how to effectively articulate their needs and work in unison to make decisions that support the goals of the business.

Putting frameworks in place
One way of doing this is by changing the mindset and finding ways to build a dialogue between IT teams and non-IT executives. One goal of this conversation needs to be finding a way to prioritise security investments more effectively. The individual charged with cyber security should equip business leaders with all the relevant risk information, shining a spotlight on the areas that are the greatest risks, as this will enable the business heads to better prioritise investments and give their technical teams a clear direction for investment going forward. Another objective of this conversation should involve making sure security is integrated throughout all the company's business processes, which means the development of multiple areas, including developing appropriate policies and having a cyber security framework in place. Check Point believes navigating today's threat landscape successfully requires the adoption of a structured methodical approach to transformation, as it is not enough to select a collection of technologies without a firm understanding of the why, what, and how they are used. With this in mind, the company can develop an enterprise security framework that is capable of managing the process of transformation, from start to finish.

Consolidating security architecture
Next, by shrinking the stack and consolidating security architecture, it is better to have fewer tools that your security teams know how to use properly, than many that they don't. By having fewer solutions, complexity is also reduced by working with a smaller number of vendors, which helps to fuel a greater level of security through more effective integration, as well as by reducing the number of functional gaps between the solutions that each tool claims to deliver. According to recent research, the average security operations centre (SOC) currently operates a staggering 76 different security tools. Deploying, configuring, monitoring, and managing all of these solutions is costly, requires a massive amount of resources, and negatively impacts SOC analysts network visibility as well as their ability to efficiently pinpoint and respond to potential security threats. However, having a consolidated security architecture simplifies and streamlines a business's security infrastructure. Rather than having to manage multiple devices, each of which needs to be manually integrated and independently operated, having a consolidated cybersecurity architecture allows for centralised threat monitoring and management, enhancing the efficiency and effectiveness of the corporate SOC. One way of unifying corporate security architectures is by having an enterprise license agreement (ELA) in place, as this allows an entity to consolidate its security architecture as well as the management of its security licenses. Instead of having to manage a wide range of security solutions and their associated licenses individually, a business can buy a single license for all of a security vendor's solutions. Attackers are able to exploit vulnerabilities in any of a company's devices and applications to get their hands on critical data or corporate systems. Securing the enterprise effectively means securing everything within the corporate IT environment.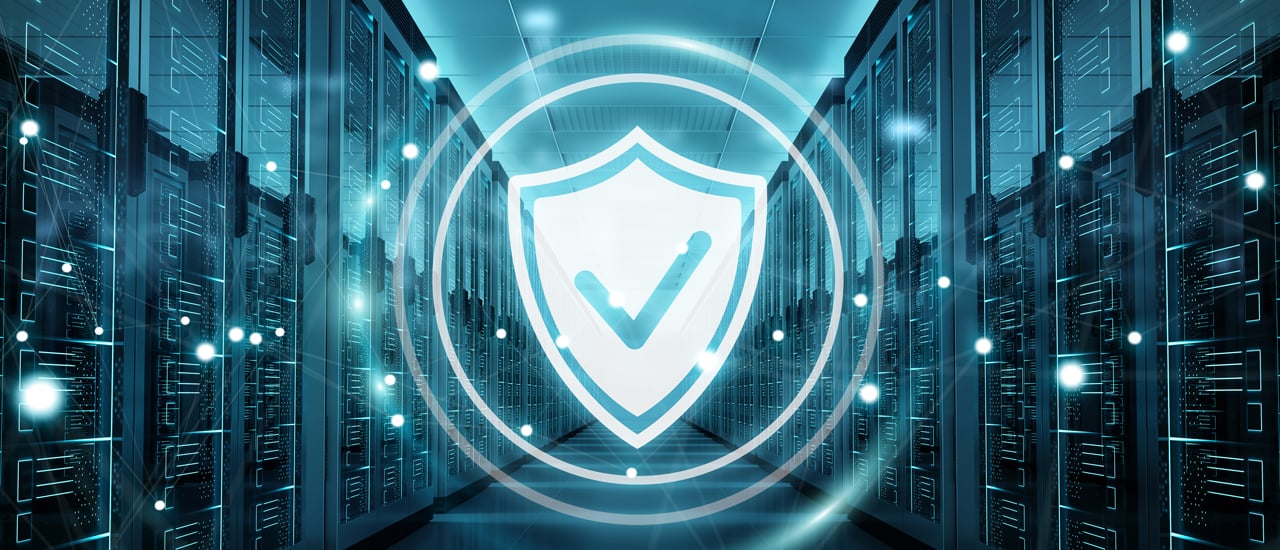 Protecting from known and unknown threats
Here, a tool such as Check Point Infinity, provides a consolidated security architecture across all networks, cloud, mobile, and Internet of things (IoT), offering the highest level of threat prevention against not only known but unknown cyber threats too. The tool's single management centrally correlates a wide range of events across all network environments, cloud services, and mobile infrastructures, and Check Points' pre-emptive threat prevention technology stops the most sophisticated attacks in their tracks before they can do any real damage.
Another key step is maintaining a unified security posture. To reduce cybersecurity complexity, unifying the company's security posture is key. Growth, acquisitions, mergers, and other changes often leave organisations with a fragmented, disparate set of security tools and a muddle of outdated legacy systems that are riddled with vulnerabilities. This all makes cybersecurity particularly challenging and can lead to a catastrophic data breach. Here again, Check Point's Infinity platform provides unified management, providing security teams with unprecedented protections, visibility, control, and insights.

Advanced detection and prevention
In addition, automate as much as possible. When it comes to cybersecurity, automating mundane security tasks, including administrative duties as well as incident detection and response, helps to enable faster incident response as well as increasing security agility. These two objectives can be accomplished in a variety of ways. Automating security brings a slew of benefits to the business, including enabling security teams to scale to get a grip on growing workloads which is key, because today's security teams are often overwhelmed by ever-increasing workloads. Concurrently, corporate IT infrastructure is growing increasingly complex and distributed, making it harder and harder to monitor and secure, and all the while cyberattacks are growing in number, becoming more sophisticated, and are increasingly automated which means more advanced detection and prevention capabilities are needed. Minimising the risk and impact of these attacks means rapid incident detection and response is needed, and this can only be achieved through automation. Automating as many mundane tasks as possible will also benefit the business by freeing up IT teams, and enabling them to focus on more strategic matters, such as staying up to date on the threat landscape, enhancing cyber risk management, and lessening the time to detect and respond to incidents. In addition, helping security teams to be more effective will help the business withstand the current dire shortage of skilled cybersecurity practitioners. What is needed to achieve this automation, is a security solution that offers extensive automation capabilities, and again, Check Point Infinity delivers, by centralising and automating security management and streamlining incident detection and response.

Good cybersecurity hygiene
Finally, to reduce complexity and better manage cybersecurity risks, any organisation needs to practice good cybersecurity hygiene. Doing this makes things far easier for cybersecurity teams. Ensure that staff receive ongoing training and enforce stronger passwords and authentication, making sure that operating systems and all software are patched and current, that data and configuration files are backed up, and suchlike. Holes in security nets are often the result of failure to follow best practices, which also heaps on added complexity and ends up costing time and resources that should never have been needed in the first place.
The key to simplifying cybersecurity is to adopt the approach that less is, in fact, more - a less-is-more approach. By doing this, businesses have a real opportunity to be innovative and more agile when it comes to protecting not only their data assets but their users, partners, and customers too.
Fortunately, another tool - Check Point's Prevention-First Security Operations & Unified Management Suite called Horizon - offers XDR, MDR, and events management solutions for complete coverage of networks, endpoints, cloud, email and IoT, from a single pane of glass. This outsourced SOC solution prevents advanced threats across all vectors with fewer resources by leveraging the power of the company's ThreatCloud and artificial intelligence (AI).
To simplify your cybersecurity for greater efficiency and effectiveness, speak to us today.