Tarsus Distribution has been supplying high-quality data storage for many years, keeping up with the fast pace of technological development to continuously provide the best devices and solutions across a variety of scales. In this article, we unpack enterprise storage solutions in an ever-changing world of business.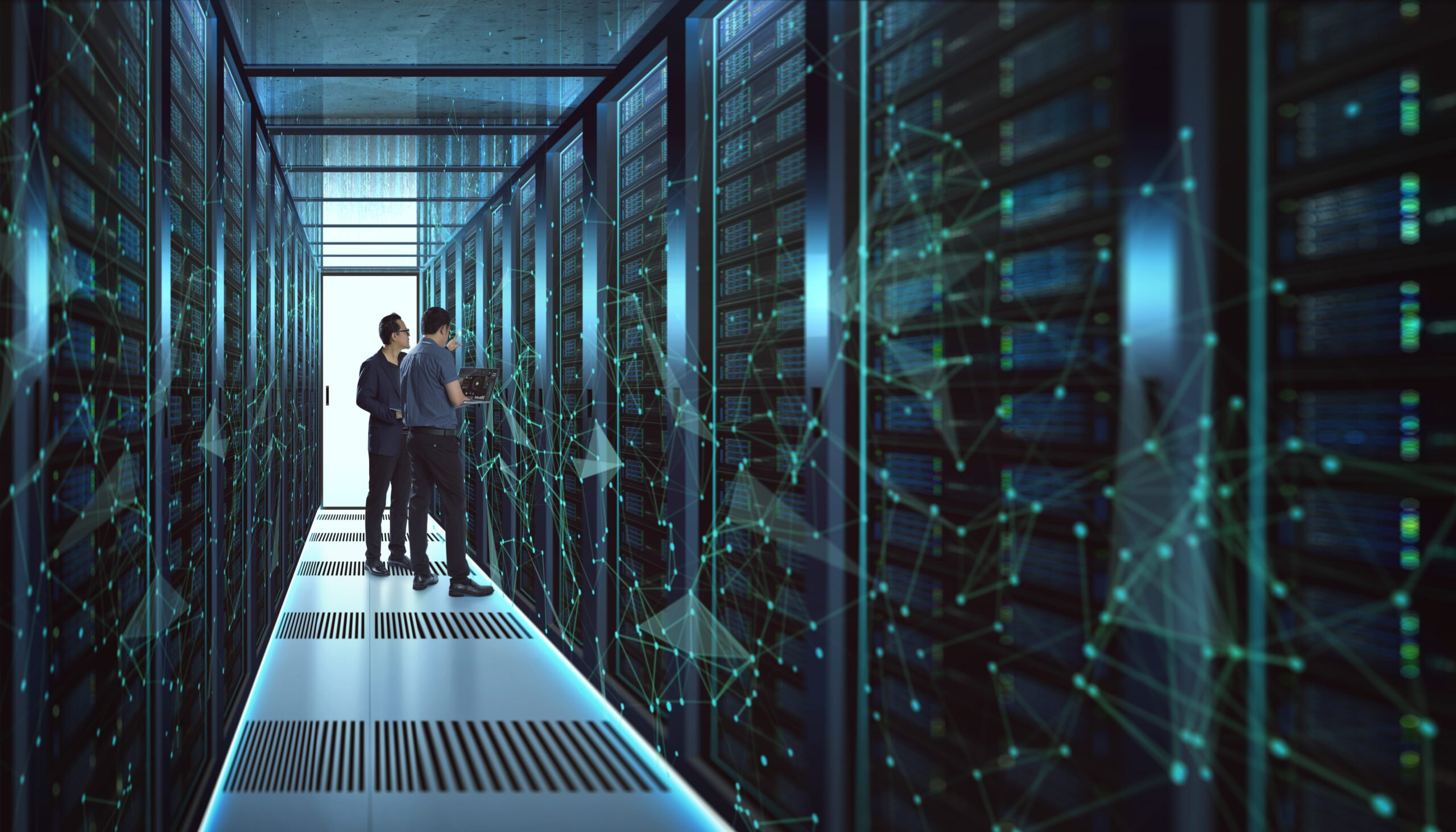 Covered In This Article
What Is Enterprise Storage Solutions?
How Enterprise Storage Solutions Can Increase Business Efficiency
Types Of Enterprise Storage
Key Considerations For Enterprise Storage Solutions
What Is Enterprise Storage Solutions?

Enterprise storage solutions are ways to save or archive computer data in electromagnetic, optical, digital or other formats. Data may be stored on-premises, on external drives, on remote devices, on removable media, or online (in the cloud). For large amounts of data, businesses often use storage area networks (SANs), network-attached storage (NAS) devices, software-defined storage (SDS), or cloud-based storage.
A SAN is a dedicated network that connects storage devices with servers. SANs provide block-level storage, typically via a Fibre Channel connection. A NAS device can be a purpose-built storage appliance or a general-purpose server running Windows or Linux. NAS devices provide file-level storage via a standard Ethernet connection. SDS is a virtualised network of storage resources that can use commodity hardware. Software-defined storage resources may be spread across multiple servers and pooled or shared as if they reside on one physical device. Cloud-based storage provides storage-as-a-service to multiple customers on demand.
SAN and NAS storage solutions require proprietary hardware, making them more expensive to scale than SDS or cloud-based solutions. Organisations that need to store large amounts of unstructured data (such as email messages, presentations, documents, graphics, and media files) often use a software-defined storage solution to scale-out storage capacity as needed. An SDS solution like SUSE Enterprise Storage provides unlimited scalability. It can run on Linux and in a virtual machine, on-premises, or in the cloud, using off-the-shelf hardware. This solution lowers both the initial capital expense as well as the cost of managing, scaling, and upgrading data storage over time.
Enterprise File Storage
Enterprise storage is a centralised repository for business information that provides common data management, protection, and data sharing functions through connections to computer systems. Because enterprises deal with heavy workloads of business-critical information, enterprise storage systems should be scalable for workloads of hundreds of terabytes or even petabytes without relying on excessive cabling or the creation of subsystems. Other important aspects of an enterprise storage system are unlimited connectivity and support for multiple platforms.
A storage area network (SAN) is a dedicated high-performance network or sub-network dedicated to storage that is independent of an organisation's common user network. It interconnects pools of disk or solid-state storage and shares it to multiple servers so each one can access data as if it was directly attached. The three principle components that enable the inter-connectedness of a SAN are cabling, host bus adapters (HBAs), and Fibre Channel (FC) or Ethernet switches attached to servers and storage. Admins centrally manage all the storage in a SAN with benefits such as high availability (HA), disaster recovery (DR), data sharing, efficient and reliable backup and restoration functions, as well as centralised administration and remote support. Through the SAN, multiple paths are created to all data, so failure of a server never results in a loss of access to critical information.
For more answers on enterprise-level storage, click here.
How Enterprise Storage Solutions Can Increase Business Efficiency

For most companies, digital content and data growth are expected to double in size every 18 months. Businesses can't afford to have costs grow at that same rate. Meanwhile, IT organisations will need to store, protect, manage, and backup this data while meeting security and compliance regulations.
As the cost of storage, storage management, and maintenance continues to skyrocket, your business is under increasing pressure to improve efficiencies, streamline costs, and maximise your existing investments.
Whether it involves comprehensive management tools, data consolidation, virtualisation, data deduplication, cloud storage, or other proven strategies, Tarsus Distribution can assess, identify, design, and implement an enterprise storage solution to meet your business needs. In addition to improving storage efficiency, increasing system performance and application availability, and reducing costs, you can assure your data is available at all times providing your employees and customers the tools they need to ensure business success.
By implementing an enterprise Storage solution from Tarsus Distribution's technology partners, you can expect to:
Better visualise and understand your total volume of data

Gain predictive analysis on future data growth and need for additional storage

Leverage data deduplication to stunt data growth and improve efficiencies

Enhance data backup and recovery with consolidation and cloud storage options

Increase utilisation of existing resources

Simplify management and reduce costs

Types Of Enterprise Storage

Newer approaches and technologies in enterprise storage that have trended upward over the last several years include cloud storage, hyper-converged storage, and flash technologies, such as non-volatile memory express (NVMe).
Storage for containers is also becoming more important, and enterprise storage based on composable and disaggregated infrastructure concepts is starting to make some noise.
In addition, artificial intelligence (AI) and machine learning in the area of predictive analytics, as well as storage-class memory (SCM), should have a major impact on enterprise storage in the near future, if they haven't started to already.
Cloud Storage

Cloud storage allows you to save data and files in an off-site location that you access either through the public internet or a dedicated private network connection. Data that you transfer off-site for storage becomes the responsibility of a third-party cloud provider. The provider hosts, secures, manages, and maintains the servers and associated infrastructure and ensures you have access to the data whenever you need it.
Hyperconverged Storage

Hyperconverged storage is one facet of hyperconverged infrastructure (HCI), in which storage is bundled with compute and networking in a single virtualised system. With this software-defined approach, flexible pools of storage replace dedicated hardware. Each node includes a software layer that virtualises the resources in the node and shares them across all the nodes in a cluster, creating one large storage pool. Software-defined networking (SDN) and load balancing determine which hardware to serve requests from.
Flash Storage
Flash storage is a data storage technology based on high-speed, electrically programmable memory. The speed of flash storage is how it got its name: It writes data and performs random I/O operations in a flash. Flash storage uses a type of nonvolatile memory called flash memory. Nonvolatile memory doesn't require power to maintain the integrity of stored data, so even if your power goes out, you don't lose your data. In other words, nonvolatile memory won't "forget" the data it has stored when the disk is turned off. Flash storage uses memory cells to store data. Cells with previously written data must be erased before new data can be written. Flash storage can also come in several forms, from simple USB sticks to enterprise all-flash arrays.
Edge Storage
Storage at the edge is the collective methods and technologies that capture and retain digital information at the periphery of the network, as close to the originating source as possible. In the early days of the internet, managing storage at the edge was primarily the concern of network administrators who had employees at remote branch offices. By the turn of the century, the term was also being used to describe direct-attached storage (DAS) in notebook computers and personal digital assistants (PDAs) used by field workers. Because employees did not always remember to back up storage at the edge manually, a primary concern was how to automate backups and keep the data secure.
Key Considerations For Enterprise Storage Solutions

Too often, we meet customers who simply haven't engaged early enough for the plan they have in place. For big organisations, storage projects can take months, even years to complete, so it's crucial you engage early. We also face issues with limited capacity, where the project hasn't been planned correctly so halfway through, our IT teams find they are running out of capacity. This can grind projects to a halt. Ensure everything is pre-planned and in place before embarking on a new project.
Things to keep in mind when deciding on enterprise storage solutions include:
Time frame,

Migrating from one system to another,

Total budget dedicated to project,

And data protection solutions.