Hyperconvergence is an IT framework that combines storage, computing, and networking into a single system in order to reduce data centre complexity, increase scalability, and reduce total cost of ownership (TCO).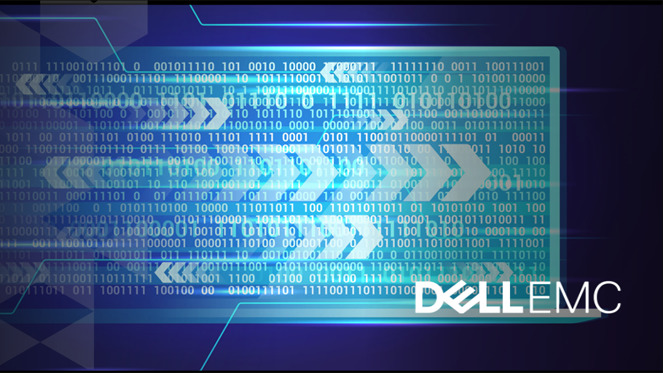 In our first hyperconvergence article, we went in depth about the hyperconvergence infrastructure, spoke about what it is, explained how it fits into a business, and what benefits it offers from a business perspective.
Ask any business owner why they decided to start up a particular business in an industry segment. They will probably give answers like filling a void that they think would help consumers simplify their life, or they just wanted a challenge. But, deep down, the main reason is to make money in the digital economy. Anyone who says otherwise is lying.
The sole purpose of any business is to make money, and to do this, the business needs to be ahead of its competitors. It needs to be able to offer a good customer experience, be able to deliver on its promises, and deliver products or services to the market quickly. This all revolves around one very important aspect – the IT infrastructure including hardware, services, applications and support – many of these reside in the company's data centre. These days, without a dependable IT infrastructure, a company will be dead in the water.
So, how does a hyperconvergence infrastructure help a company stay ahead of the curve, and more importantly its competitors? There are endless answers, but before we get into these, let's have a look at how Dell EMC has helped two enterprises stay ahead, and at the same time save money, with their digital transformation.
"Dell EMC has implemented various hyperconvergence solutions into companies around the world, each one customised to suit the enterprise and its employees. The main idea behind many of the implementations is to offer the company agility, flexibility and simplicity," says Chris Larkins, business unit manager for Dell Enterprise at Tarsus Distribution.
Covered In This Article:
Case one: The Atlantis, The Palm in Dubai
Case two: New Belgium Brewing Hyperconvergence
Bring on the Dell EMC HyperConverged Infrastructure Solutions

Case One: The Atlantis, The Palm in Dubai
"The Atlantis, The Palm in Dubai comprised various components including an on-premises data centre. The hotel was using a costly, aging physical infrastructure and was in dire need of a major IT transformation. First off, it needed a reliable way to meet the demands of guests when checking in, dining at resort restaurants or enjoying an extensive array of amenities including retail shops, a water park, an aquarium and unique marine mammal experiences. 90 percent of the resort's workloads ran on physical servers, which were prone to failure," adds Larkins.
Through the vendor's hyperconverged infrastructure it was able to reduce the downtime caused by physical hardware failures, simplify management and, in the end, allow more time for the administrators to concentrate on innovations. They were also able to focus on the resort's overall consumer experience – an aspect that often get overlooked when paying too much attention to maintenance.
"Through the use of hyperconvergence, complexities were reduced and the overall return on investment increase. We were able to consolidate the resort's data requirements and sort the data into readable and actionable statistics. With some clever thinking on behalf of the Dell EMC technical team, the resort's huge data centre was shrunk from fourteen servers to just one. The end result was fewer administrators due to automation, and a much more manageable data centre."
Case Two: New Belgium Brewing Hyperconvergence
When the New Belgium Brewing's infrastructure was assessed, things were slow, resources were pushed to the max and overall reliability was not too good. This all changed once the brewery's 200 SQL Server databases and 100 virtualised servers were set up to run on one hyperconverged system.
Once again, the IT department was able to concentrate on innovation as the new data centre was organised, easy to manage and resilient. As can be seen by the above examples, the benefits are not only to reduce costs, but also complexities, and man-hours, all the while increasing overall reliability.
Let's look at hypothetical company called HyperConviX.
To outline a few advantages of how a hyperconverged infrastructure fits in with a company, let's start with a theoretical company called HyperConviX.
HyperConviX came about when two like-minded entrepreneurs got together and came up with a simple yet effective business plan. They ran surveys and respondent feedback was positive, meaning they had a good chance of being successful.
It started off small. There were two co-founders, plus a salesperson and an IT guru. They had a simple customer relationship package in place, three computers – one of which doubled up as a server where all data was periodically backed up to. A year down the line, the company started expanding. Branch offices were set up nationwide, additional employees were brought on board, and HyperConviX started making money. An HR department and several other departments were added. A website was built and e-commerce was introduced.
And then, the problems started. Newer software packages were introduced, many of which were incompatible with the original ones. More computers were purchased and backups needed to be more concise. Data silos or gigs of data that could only be processed by one application but not the other started to form, causing problems across the board. Issues started getting even worse as the infrastructure became unstable and the company was spending a small fortune just to keep the IT running.
Bring On The Dell EMC Hyperconvergence Infrastructure Solutions
After some analysis, the Dell EMC architect's first problem was to simplify HyperConviX's on-premises infrastructure with the use of virtualisation and to bring it to a point where it was easier to manage, more stable, and reliable. It was decided to install a hypervisor. This allowed all the company's computing resources, such as CPUs, storage, and RAM, to be pooled together to create a simple user interface, or dashboard, that allowed the administrator to view current bottlenecks and decide how best to alleviate them.
We now have one or two administrators who can control just about every aspect of HyperConviX's IT. They are able to make informed decisions as to what additional resources need to be bought to keep things running smoothly.
This brings us to the next vital point of a hyperconverged infrastructure – scalability and costs.
When a data centre starts getting slow, some would just blindly spend more money on resources. But what resource would be most advantageous at that time? More RAM, more storage, maybe a faster CPU or maybe a new switch?
With an easy to read dashboard, an administrator doesn't have to guess and hope he made the correct decision. An informed one can be made in a few minutes and a decent proposal sent to management. This is where the cost element comes in. Due to the company's current trends and analytics, scalability is also taken into account as the report will be able to show how much longer a new resource will cope with the additional workload.
Another Benefit Of A Hyperconverged Infrastructure Is Increased Data Protection
Hardware will eventually fail. In order to achieve full redundancy and data protection, a hyperconvergence infrastructure across multiple appliances is needed in the initial deployment. Although it is an expensive outlay, returns will be seen later on, especially when a business can continue as usual in the case of a hardware failure. In many cases, should hardware fail in a hyperconverged environment, an administrator would simply swap out the broken equipment for a newer item. The beauty of this is that the administrator doesn't have to worry about compatibility.
This is in contrast to a traditionally designed data centre, where comprehensive data protection can be both expensive and complex. To provide data protection in a legacy system, one has to make many decisions and purchase a wide selection of products. In a hyperconverged environment, however, backup, recovery, and disaster recovery are built-in. They're part of the infrastructure, not third-party afterthoughts to be integrated.
Hardware will eventually fail and in order to achieve full redundancy and data protection a hyperconvergence infrastructure across multiple appliances is needed in the initial deployment.