Eliminating traditional IT silos and managing everything from a single tool means lower OPEX and CAPEX for your IT infrastructure. And with HCI, you don't have to sacrifice security, flexibility or scalability. But some solutions make capitalising on HCI efficiency easier than others. In This Article, we answer the most burning questions asked about hyperconverged Solutions.
Covered In This Article
What Is Hyperconverged Solutions?
What Is A Hyperconverged Appliance?
What Is An HCI Server?
What Is The Difference Between Converged & Hyperconverged Infrastructure?
What Are The Advantages Of The Hyperconverged Solutions Infrastructure?
What Are The Benefits Of Hyperconverged Solutions Infrastructure Over 3 tier Architectures?
What Hyperconverged Solutions does Tarsus Distribution Offer?
What Is Hyperconverged Solutions?

Hyperconvergence is a term used to describe the consolidation of computing, networking, and storage resources, into a single, streamlined data centre architecture. Traditional datacentre architecture requires specialist hardware, with each piece designated for a specific function, whereas hyperconverged infrastructure (HCI) utilises simplified hardware and software components. The goal of hyperconvergence is to virtualise the data centre environment and remove complexities, by reducing the amount of hardware needed to operate.
What Is A Hyperconverged Appliance?

HCI technology arose as a hardware platform that puts compute, storage – and sometimes network – resources into a dedicated device often referred to as an appliance. Today, the combination of virtualised hardware and associated management tooling is often treated as a standalone appliance that can operate as a single, complete subsystem in the data centre, or be combined with other HCI appliances to quickly and easily scale up a hyper-converged infrastructure deployment.
What Is An HCI Server?

Hyperconverged infrastructure (HCI) is a software-defined, unified system that combines all the elements of a traditional data centre: storage, compute, networking and management. Reduce your CAPEX by using a scale-up/scale-out architecture that requires only industry-standard x86 servers, not expensive, purpose-built networking. Then simply add capacity as needed with no disruptions. With HCI, you avoid vendor lock-in and eliminate over-provisioning, meaning greatly reduced infrastructure spending across your data centre. HCI systems are usually made up of server systems equipped with direct-attached storage.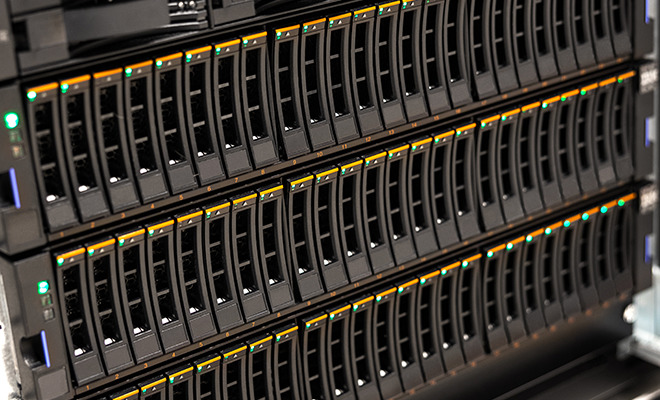 What Is The Difference Between Converged & Hyperconverged Infrastructure?

To understand what the difference is we first need to look at what a Converged Infrastructure is. It is a pre-packaged bundle of systems, including servers, storage, networking, and management software. Companies usually purchase these systems from one company, instead of buying the hardware and software components separately from different suppliers. Converged infrastructure systems are typically pre-configured and pre-tested, making them easier and faster to deploy when building out a data centre. Where converged infrastructure is hardware-based and specialises in packaged hardware and software from a single vendor, hyperconverged infrastructure collapses compute and storage resources into highly virtualised, industry-standard x86 servers, with unified management. Both converged and hyperconverged systems can lower the data centre footprint, simplify management, and increase infrastructure efficiency. Companies usually choose one versus the other based on variables like the size of the environment, desired amount of control over the environment, cost, existing infrastructure, and future IT goals and vision.
What Are The Advantages Of The Hyperconverged Solutions Infrastructure?

By combining all the elements of a traditional data centre into a single architecture, hyperconvergence helps many businesses achieve superior performance, resiliency, and protection. Additional benefits of hyperconvergence include:
Affordable
Hyperconverged infrastructure is cost-effective because it runs on low-cost commodity hardware, versus expensive legacy hardware used in traditional datacentre architecture. It decreases CAPEX and OPEX spending by limiting physical hardware requirements (i.e. power, cooling, space) and the amount of bandwidth needed to operate. It also reduces the need to hire specialist IT support to manage the system, which can be pricey.
Easy Scalability
Hyperconverged infrastructure is incredibly agile, enabling businesses to easily expand as demands increase. They can scale up or scale out their infrastructure by simply adding more nodes, without having to worry about deploying additional hardware, or storage/compute capacity.
Eliminates Complexities
With HCI, storage, network and compute are all virtualised, enabling operations and upgrades to be facilitated via automation and centralised management. With everything under a single umbrella, HCI removes complexities within the data centre, allowing for simple upgrades and scaling, and also reduces the number of IT vendors you have to work with.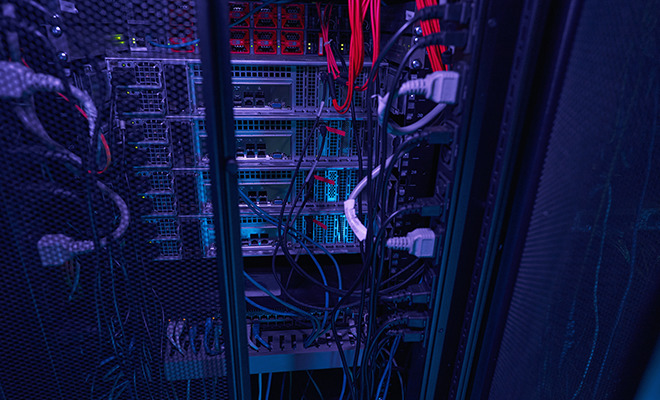 What Are The Benefits Of Hyperconverged Solutions Infrastructure Over 3 tier Architectures?

Three-tier architecture is a well-established software application architecture that organises applications into three logical and physical computing tiers: the presentation tier, or user interface; the application tier, where data is processed; and the data tier, where the data associated with the application is stored and managed. For decades three-tier architecture was the prevailing architecture for client-server applications. Today, most three-tier applications are targets for modernisation, using cloud-native technologies such as containers and micro-services, and for migration to the cloud.
HCI scales better than traditional infrastructure. It enables a future-proof IT environment that allows you to scale up and scale out to easily meet specific application needs.
What You Can Do With HCI:
Build a private cloud: Deploy cloud-like infrastructure on-premises with lower costs, more control, and improved security. Choose from multiple hardware possibilities from our certified partners.
Extend to public cloud: Choose an as-a-service option from the largest HCI cloud ecosystem for faster speed of deployment and less time spent managing infrastructure.
Achieve true hybrid cloud: Manage a mix of container-based applications, deployed across a mix of a data centre, public cloud and edge environments.
What Hyperconverged Solutions does Tarsus Distribution Offer?

Data centres can be notoriously complex places where a multitude of vendors compete to deliver a list of different devices, systems and software. This is why Tarsus Distribution has partnered with industry-leading HCI manufacturers. For more information about the different hyperconverged solutions offered by Tarsus Distribution, click here.