Recent advances in machine learning have stimulated widespread interest within the Information Technology sector in integrating AI capabilities into software and services. Though the world of computer science has advanced tenfold over the past decade, there is still a lack of development skills and interest in this field, predominantly in the younger generation. Because of this gap in interest and capability, Microsoft has spearheaded a campaign to bring computer science to schools. In this article, we will take a look at Microsoft Surface for computer science and what has been done to excite the younger generation to get involved and build a brighter future together.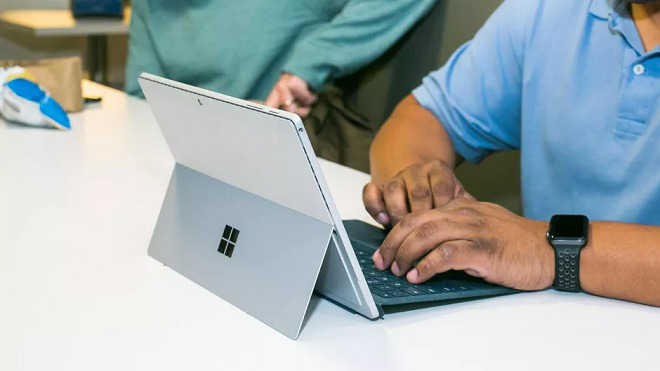 Covered In This Article
The Approach
Self-Efficiency & Computer Science
Surface In The Field

Microsoft Surface For Computer Science: The Approach
Microsoft partners globally with nonprofits, governments, educators, and businesses to ensure all youth have access to digital skills training and inclusive computer science education. Through cash grants, technology, and resources, Surface support nonprofits like Code.org and programs like Microsoft Philanthropies TEALS (Technology Education and Literacy in Schools), to increase the capacity of organisations to develop and grow high-quality computer science programs.
Advocate For Change
Limited access to digital skills threatens to widen the income gap between those who have the skills to succeed in the 21st century and those who do not. To reduce the gap, all young people need the opportunity to learn computer science, especially those least likely to have access.
More jobs than graduates: In 2016, there were 530,472 open computing jobs in the United States but only 42,969 computer science graduates to fill.
Greater economic opportunity: Computer science majors can earn 40 percent more than the average college graduate, according to an economic analysis completed by The Hamilton Project.
Closing the gender gap: Only 22 percent of students who take the Advanced Placement (AP) Computer Science exam are female, the largest gender gap of any AP exam. However, females who take AP Computer Science are 10 times more likely to major in it in college.
Increasing access to AP exams: Recent studies revealed that only 18 percent of schools accredited to offer Advanced Placement (AP) exams offer the AP Computer Science exam, with the most economically disadvantaged students least likely to have access.
Shrinking the digital divide: According to results from a Google and Gallup study, principals in rural and small town schools say the biggest obstacles to increasing access to K-12 CS are the lack of teachers with the necessary skills and funding to prepare or hire teachers.
Self-Efficiency & Computer Science
According to a study done by Rachel S. Phillips, PhD and Benjamin PC Brooks, assessing whether or not students' attitudes towards and self-efficacy with computer science changed after engaging with an Hour of Code activity. The Hour of Code started as a one-hour introduction to computer science, designed to demystify "code", to show that anybody can learn the basics, and to broaden participation in the field of computer science. It has since become a worldwide effort to celebrate computer science, starting with 1-hour coding activities but expanding to all sorts of community efforts.
Findings show that after completing one Hour of Code activity, students' positive attitudes towards computer science increase along with feelings of computer science self-efficacy, especially for female students. In other words, after just one Hour of Code activity, students report liking computer science more and report feeling that they are better able to learn computer science and are better at computer science than their peers. These findings suggest that using particular activities in the right context can produce large changes in attitudes towards and self-efficacy with computer science.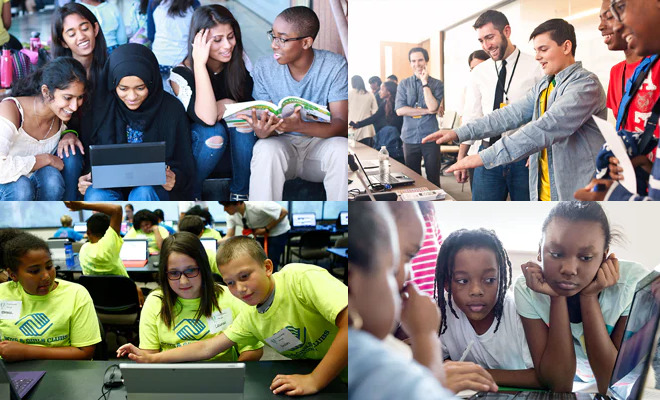 Microsoft Surface For Computer Science: In The Field
The discipline of computer science includes the study of algorithms and data structures, computer and network design, modelling data and information processes, and artificial intelligence. Computer science draws some of its foundations from mathematics and engineering and therefore incorporates techniques from areas such as queuing theory, probability and statistics, and electronic circuit design. Computer science also makes heavy use of hypothesis testing and experimentation during the conceptualisation, design, measurement, and refinement of new algorithms, information structures, and computer architectures.
Customer obsession is what sets Surface apart from other competitors. Microsoft creates products inspired by computer scientists and with their feedback in mind, evolving their product road map and priorities. Thanks to the powerful engineering that has gone into the Surface family of devices, they meet the software and hardware requirements needed in the field of computer science. We have found that the Surface Pro 7+ and the Surface Laptop 4 are favourites among those
Surface Pro 7+ For Microsoft Surface For Computer Science
From small and medium-size businesses to the largest organisations, Surface Pro 7+ is purpose-built with the needs of business and CS/IT customers in mind. This next generation of Surface Pro stays true to its ethos – delivering on top customer-requested updates while maintaining the same iconic design so customers can continue to leverage their existing investments.
The classic, ultra-light 2-in-1 for CS is faster than ever and keeps you productive:
2.1 times faster than before with an 11th Gen Intel® Core™ Processor
More battery life to power you all day – up to 15 hours
Data security and control with removable SSD
Never lose a moment of productivity with optional LTE Advanced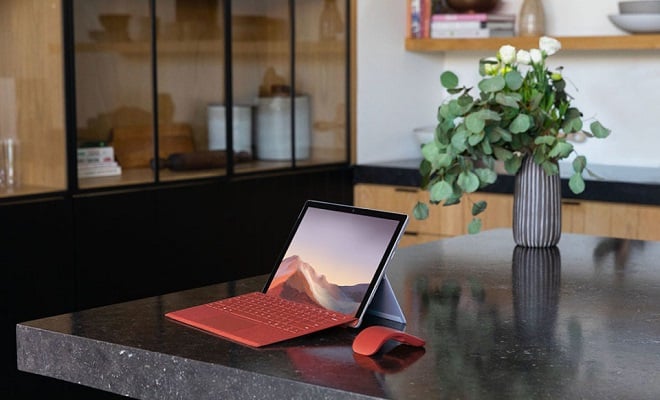 Surface Laptop 4 For Microsoft Surface For Computer Science
Surface Laptop 4 remains true to the product's fundamentals of an amazing display, a keyboard that is second-to-none, and great battery life that together makes Surface Laptop a joy to use. Along with models powered by 10th Generation Intel Core processors, this is the first time we're launching a product powered by the exclusive AMD Ryzen Microsoft Surface Edition processor, delivering amazing computing, graphics and battery performance in a slim 15" form.
This workhorse offers:
15" is great for split-screen viewing of multiple apps side by side with Windows Snap.
Power to do what you want, from creative apps to casual gaming
Breeze through projects and presentations with exceptional typing comfort and a large track pad
Stay secure with familiar Windows 11 features like included antivirus, firewall, and internet protections