Crossing over to a different operating system can be daunting, but there are many ways to ease the transition. Here's why switching from Mac to Microsoft is simple.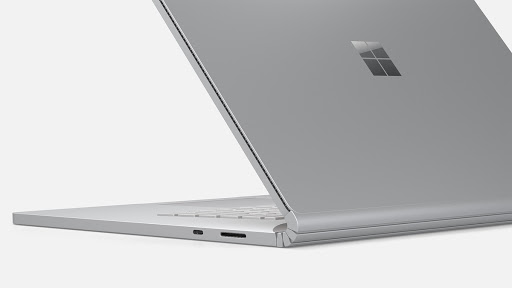 Covered In This Article
Pick A Surface
Play Around
Move Your Data
Get To Work
Fall In Love With It

Pick A Surface: Switching From Mac to Microsoft
For some of the best Windows hardware on the market, look no further than Microsoft's Surface brand. Best known for innovative, tablet-like designs, Microsoft has expanded its Surface line over the years and now offers a full family of computers, from a standard laptop to a giant desktop.
It's hard to find a PC-maker today that doesn't ape the Surface's kickstand-packing, detachable-keyboard-rocking design. It's also hard to find a nicer Windows experience than what the Surface offers. The problem is one of choice; with such a diverse family of premium computers, which is best for your needs? We've sorted through the options and found the best Surface for everyone.
Here are some of our favourite all-rounder options to choose from:
Surface Laptop 4
There when you need a straight-forward, no hold bars, premium device… with a kick! The Surface Laptop 4 has a gorgeous, 13.5-inch or 15-inch high-resolution display, a responsive keyboard, an accurate glass trackpad, and a designer case. On the portside, you now get a USB-C port along with your standard USB-A input. It also has a magnetic charging port. The Surface Laptop 4 lets you multitask and get more done with the latest Intel® 11th generation processors.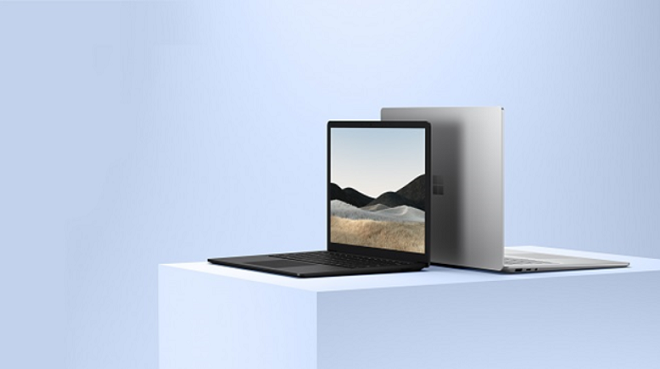 Surface Pro 7+
When Microsoft first introduced the Surface Pro range, they wanted to challenge the concept that people should have to choose between the portability and convenience of a tablet and the power and productivity of a laptop. The Surface pro 7+ stops at nothing to get the job done. It allows users to make lasting connections with colleagues and customers.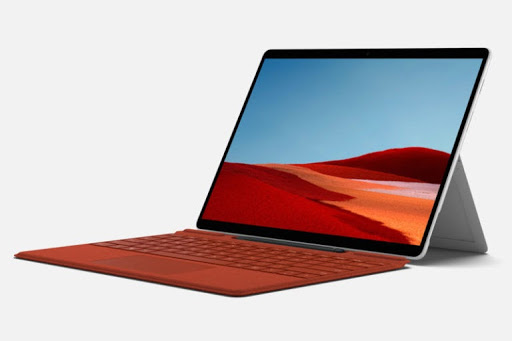 Surface Laptop Go
For those on the move, the Laptop Go is small and svelte, with clean lines and a modern design. It's perfect for everyday use and fit for streaming shows and catching up on homework and other tasks. There are three configurations available, all using the same Intel i5 chip, but varying in RAM and SSD size. The Surface Laptop Go also utilises a 10-point touch interface, making it seamless and easy to use.
Create A Microsoft Account
Safe and secure, your Microsoft account is your key to the wonderful world of Windows and its hosted services. From Office and Windows to Xbox and Skype, one username and password connects you to the files, photos, people, and content you care about most. Access your favourite Microsoft products and services with just one login.
Get instant access to your phone's photos, texts and more on your device. Just snap a pic on your Android phone and see it on your PC. With the Your Phone app, easily text your friends, send group messages and type with a keyboard – all from your PC.
Eliminate Your Password By Switching From Mac to Microsoft
When you sign into any Microsoft service, quickly and securely verify your identity with the Microsoft Authenticator app on your phone.
Sign in 3× Faster
With Windows Hello, your face or fingerprint is your password, enabling instant and secure login to your Surface device.
Take Control Of Your Data By Switching From Mac to Microsoft
Change a password, update security information and review account activity. By keeping vital details up to date, we can help you access your account if you're ever locked out.
Keep Your Files Safe When Switching From Mac to Microsoft
With OneDrive, safely store and access your files and photos on all your devices. Your Microsoft account comes with 5GB of storage and the option to add more when you need it.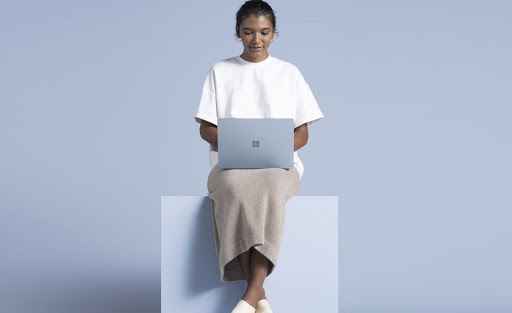 Play Around
The most obvious difference between Macs and Microsoft devices is their interfaces and operating systems. Below are some tips on navigating and using different features with a Surface device:
Navigation
You'll find all your folders, apps and settings by clicking on the Start menu located on the bottom left corner of the screen.
Search
Windows 11 makes it easy to find files, folders, apps and settings by simply typing in what you're looking for in the Search bar located in the centre of the screen. It functions just like the Spotlight utility on a Mac by finding the best match for your keywords.
Window Management
The minimise, resize and close window buttons are located on the top right corner of each window, whereas you'll find them on the top left on a Mac. Note that closing a window on a PC also closes the app, unlike on a Mac, which requires you to actually "quit" an app to shut it down.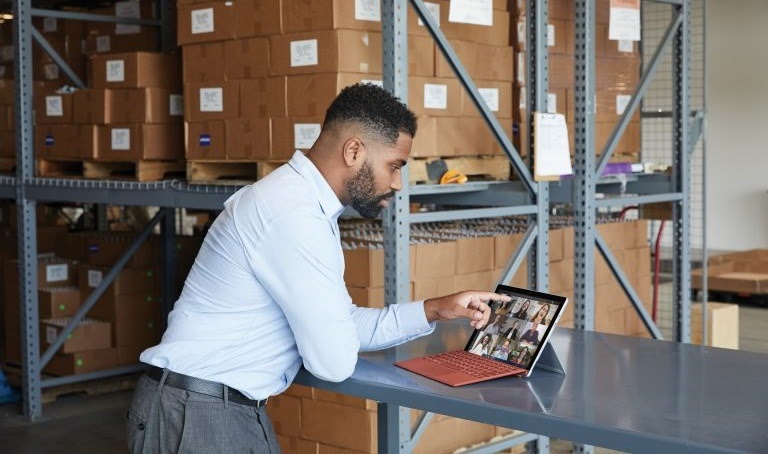 Move Your Data When Switching From Mac to Microsoft
Whenever switching to a new device – especially if it's from different manufacturers – figuring out how to move your data over is always a problem. Here are some tips to help you migrate data from your Mac to your Surface device without breaking a sweat:
Files
Use an external hard drive, USB flash drive or cloud storage service, such as Google Drive and Dropbox. Backup files on your Mac and then move them over to your PC.
Photos and Videos
iCloud for Windows will let you download photos and videos that you've backed up in iCloud.
Music and Movies
Once set up with your Apple ID, iTunes for Windows will let you listen to music, watch movies and download anything you've purchased from the iTunes Store on your PC.
Apple Mail
Windows doesn't have an equivalent file format to Apple Mail emails, so exporting your accounts won't help. To transfer your emails, check out apps like Emailchemy, which converts Apple Mail to Windows and Outlook-friendly formats.
Calendar
Open the Calendars app. Click File and Export.
Contacts
Open the Contacts app. Click on File and choose Export. You can also open your contacts via the iCloud website. Select the contacts you want to keep, click the cog button and choose Export vCard.

Get To Work After Switching From Mac to Microsoft
The tools that get the job done need to be flexible, secure, and help us work and live smarter – and that means having all our apps and files at our fingertips, whenever and wherever we want. Wherever and however you and your teams work, stay secure and get it all done with Microsoft's range of Surface devices.
There are many benefits of Surface devices for business that make it easier to work smarter, not harder. Just some of these benefits include:
Enhanced business mobility, especially for remote workers.

Improved security to keep important, confidential business data safe.

Better communication and collaboration.
You can also experience a faster, more modern way for employees to get their devices with all their applications, files, and conversations ready-to-go, out of the box. You can ship the device directly to the user without wasting days kitting and setting up devices and then re-shipping. Learn about how we do it with the modern workplace strategy.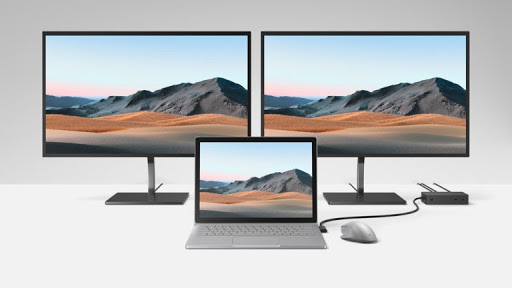 Fall In Love With It When Switching From Mac to Microsoft
When Microsoft launched the first operating system in 1980, the way the world conducts business changed. Now, the most-trusted software company is doing it again with its incredibly powerful and integrated line of Surface devices.
Since Microsoft introduced the hybrid tablet system known as Surface to the market, airlines began adopting these 2-in-1 devices as part of their flight bags, educational institutions started adding the tablets to their hardware review processes, and banks have armed their employees with Surface devices to be productive and highly mobile while centrally managing all aspects of customer information.
Surface allows businesses to thrive in a hyper-connected world. As true hybrid devices they offer the mobility and interactive features of a tablet with the processing power of a laptop. This allows institutions to easily deploy Microsoft Surface across their work fleet while curbing unnecessary downtime thanks to its integration into the rest of the Windows ecosystem.
As a company, Microsoft is committed to designing technology that fosters productivity, creativity and connection to empower people to be successful wherever they work and learn in an office or classroom, or remotely. The Surface line of devices embrace just that.
For the latest and greatest Windows hardware on the market, look no further than Microsoft's Surface brand. Best known for innovative, tablet-like designs, Microsoft has expanded its Surface line over the years and now offers a full family of computers.
But with so many to choose from, how do you know which one is right for you? Just like a hammer has a purpose in a toolbox, so does each Surface device. Whether you're plotting and planning your latest campaign with your team in the boardroom or working remotely from a coffee shop, there is a solution for you.