Every industry has its nuances and rhythm. Successful distribution companies are those who specialise in specific verticals. Tarsus has been spending the last few decades in moving technology products, making us the go-to company for all technology warehousing and logistics solutions. From a best-in-class conveyor belt system to configuration management, Third-Party Logistics (3PL), inbound and export shipping, and Robotic Process Automation (RPA), our supply chain solution has been tailored to resellers who want their technology products moved efficiently, affordably and reliably. In this article, we take a look at Tech Resellers and the supply chain they need to function properly, brought to you by Tarsus Distribution.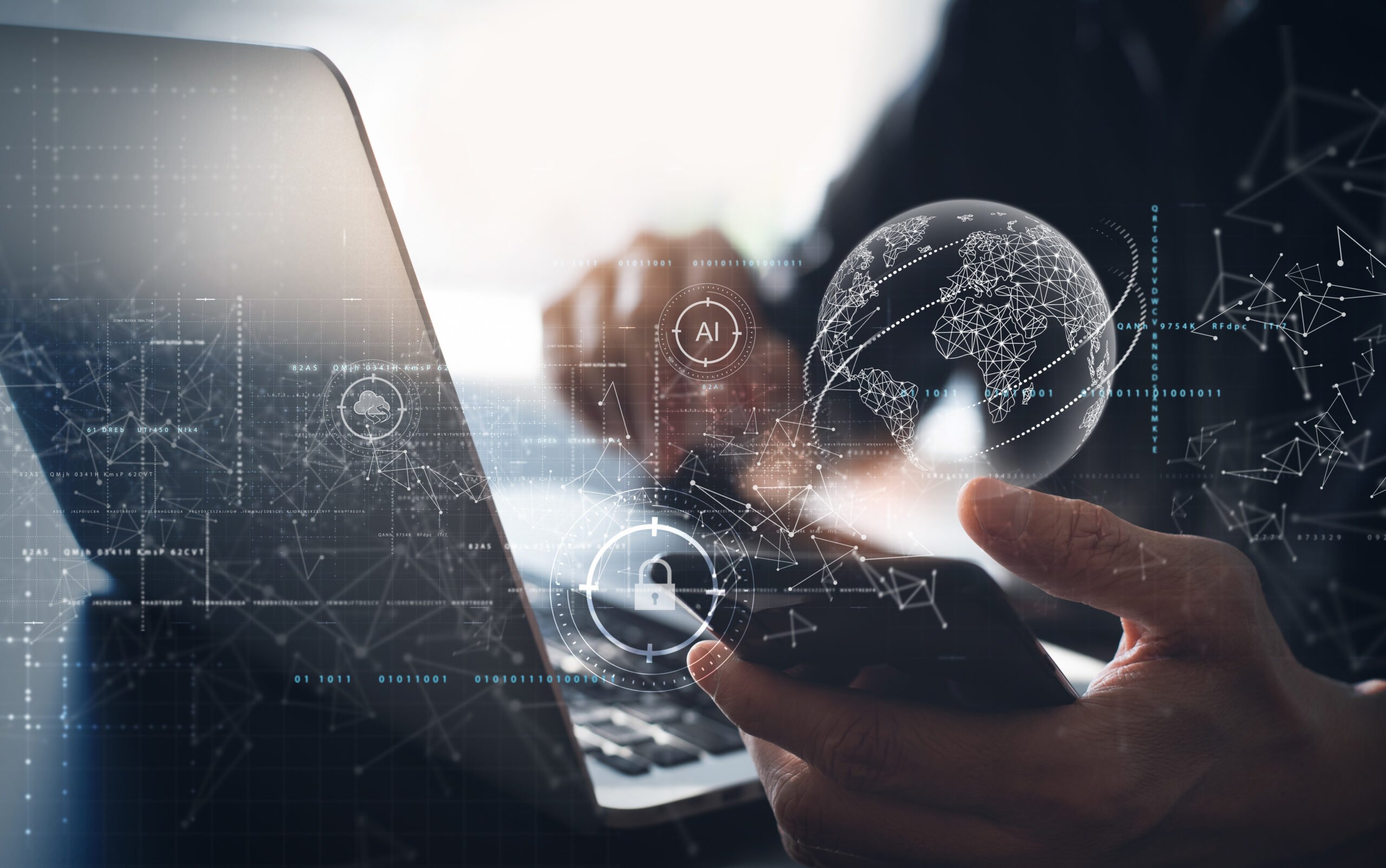 Covered In This Article
What Is Supply Chain For Tech Resellers?
Taking Supply Chain To The Professionals
The Four Pillars Of Supply Chain For Tech Resellers
On The Forefront Of Supply Chain Management For Tech Resellers
What Is Supply Chain For Tech Resellers?

The supply chain refers to the process in which goods and services are delivered to end-users, including manufacture, distribution, and physical delivery to the customer. However, unlike traditional supply chains in retail, for example, the delivery of IT systems and services to customers doesn't rely on logistics as such, but the role of resellers, distributors and services providers, and consultants to ensure the end-user has the right infrastructure to meet its business needs. Although logistics does apply if we're talking about physical equipment, such as servers, computers, printers and other peripheries, the majority of IT sales are now digital, which means there isn't a physical handover of equipment, but more likely a company that will liaise with the end-user to get the software or platform configured in the way it should be to benefit the business. For more frequently asked questions about supply chain solutions, click here.
Taking Supply Chain To The Professionals

Supply chain management handles the entire flow of goods and services through the chain. It not only includes the physical movement of goods from their raw materials, through to production and onto the end-user, it also handles the inventory too, making sure there's enough product to fulfil orders. The process of supply chain management uses inspiration from various engineering processes, including industrial engineering, systems engineering as well as operations management, logistics, procurement, information technology, and marketing. It relies on both physical and information flows, ensuring everyone involved in the supply chain knows exactly what's going on at every stage to ensure products and services arrive with the customer in the most efficient way. This means there's a big focus on customer experience too and this can be communicated through marketing channels throughout their contacts with the business.
Save money
Many of our clients have moved to our environment simply because it saves them on warehouse fixed costs such as staff, forklifts, security, etc. They also save on the costs involved in implementing international best practices to stay relevant in the market. While some distributors appear to offer a good, affordable solution, it is rarely the case that they have invested in their supply chain to make it a best-of-breed solution to the same degree that Tarsus has. Tapping into our existing infrastructure gives resellers the peace of mind they need to rest assured that the service they offer the client will remain the best when looking to save money.
Inventory management For Tech Resellers
When it comes to staying on top of inventory, we have got you covered. The 'bin' level accuracy, which is a measurement of the location, the product in the location, and the quantity in that location is consistent at 99.7% across 30 000 bin locations within our 26 000 sqm warehouse. In short: we know where our products are. With daily, weekly and bi-annual stock takes ranging from cycle counts to wall-to-wall inventory check-ins, we routinely produce excellent metrics with virtually no shrinkage.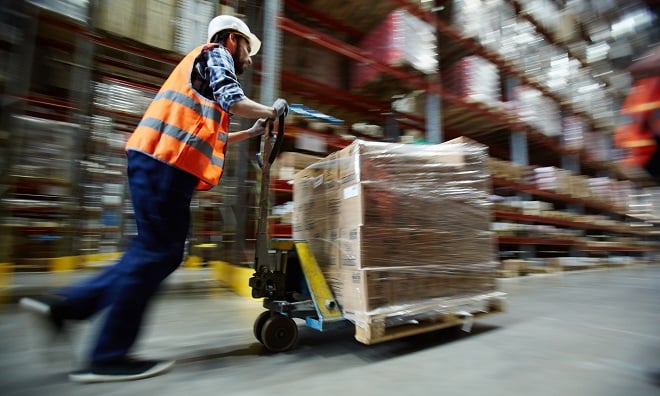 The Four Pillars Of Supply Chain For Tech Resellers

There are four kinds of participants in every supply chain. They perform the activities that make a supply chain work and provide a reason for it to exist. In every supply chain there are: 1) producers; 2) distributors or wholesalers; 3) retailers; and 4) customers or consumers. Supplying customer demand for products and services is the reason for supply chains to exist.
Producers
Producers (manufacturers or service providers) are organisations that make products or services. This includes companies that are producers of raw materials and companies that are producers of finished goods. Producers of raw materials are organisations that mine for minerals, drill for oil and gas, and cut timber. Producers of finished goods use the raw materials and sub-assemblies made by other producers to create their products. Service providers are producers of services, and manufacturers are producers of products. Some producers are also consumers or customers of products made by other producers. Producers supply the products and services used by other supply chain participants.
Distributors
Distributors (or wholesalers) are companies that take inventory in bulk from producers and deliver a bundle of related product lines to customers. Distributors are also known as wholesalers. They typically sell to other businesses and they sell products in larger quantities than an individual consumer would normally buy. Distributors buffer the producers from fluctuations in product demand by stocking inventory purchased from producers and doing much of the sales work to find and service customer needs.
Retailers
Retailers stock inventory and sell it in smaller quantities to customers in the general public. Retailers closely track the preferences and demands of their customers. They advertise to their customers and use combinations of price, product selection, service, and convenience as their primary draw to attract customers. Discount stores attract customers using low prices and wide product selection. Upscale stores offer a unique line of products and high levels of service. Retailers offer products and services to meet the demand of individual customers who buy in smaller quantities.
Customers or Consumers
Customers (or consumers) are individuals or organisations that purchase and use a product or service. A customer may be an organisation (a producer or distributor) that purchases a product in order to incorporate it into another product that they in turn sell to their customers (ultimate customers). Customers depend on producers, distributors, and retailers to meet their needs for products and services.
On The Forefront Of Supply Chain Management For Tech Resellers

Our warehousing solution includes Master Data Management, inbound management, inventory management and outbound management. We volumise and weigh every product that comes into our warehouse to ensure that we have accurate data, leading us to have the most mature Master Data in South Africa.
The team in charge of our shipping department has been with Tarsus for thirty years, giving them in-depth knowledge and unmatched expertise in the industry. They process around 4000 outbound shipments monthly from 25 freight forwarders and over 30 vendors. We also ship 60 000 orders a month in 100 000 boxes/parcels with around 500 000 individual items inside of those boxes.
We currently ship export shipments into the following African countries daily:
Namibia
Botswana
Zimbabwe
Zambia
Mozambique
Lesotho
Swaziland
Malawi
Over the past few years, we have focused on partnering with the best possible freight forwarders in each country that we operate in. With logistics in each African country having its own complexities and nuances, we have ensured that we have an optimised group of freight service providers for each region. The tracking and document signing process has also been completely digitised, thereby helping us serve our clients faster.
At Tarsus, our governance and compliance team stays on top of all governmental regulations in the countries that we operate in. Any changes to using or moving technology will be picked up by us to ensure our clients have a smooth compliance journey. Contact us for more information about our supply chain solutions today.