With a history that spans over 35 years, Tarsus Distribution is the oldest technology distribution company in South Africa. Our industry-leading supply chain (SC) solutions, combined with a world-class warehouse management system, give resellers the ability to rely on optimised logistics that reliably and efficiently serve their clients. In this article, we answer the internet's most frequently asked questions about SC Management.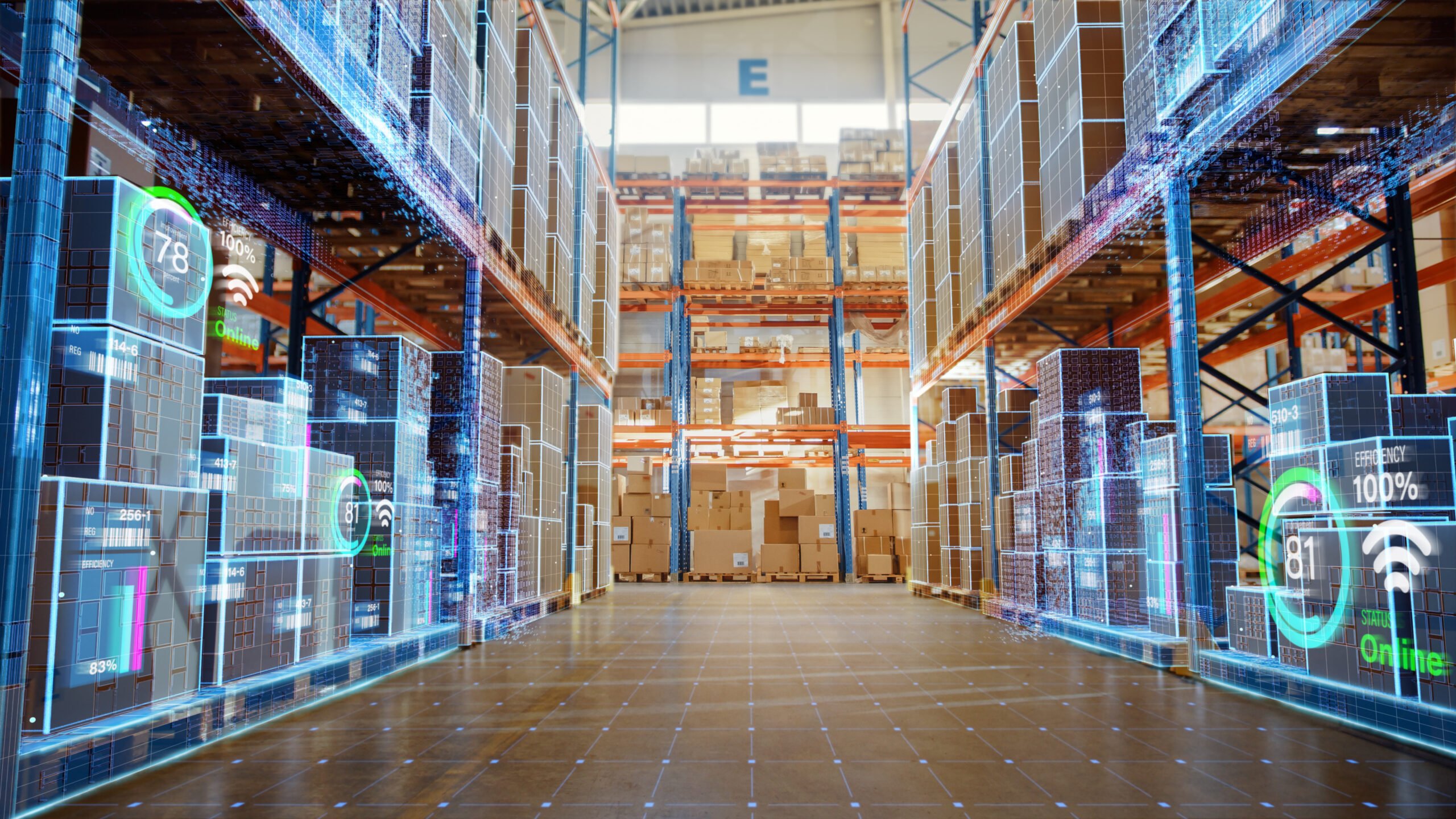 Covered In This Article
What Is Supply Chain Management?
How Does Supply Chain Create More Value?
What Supply Chain Changes Could Increase Revenue?
What Are The Most Important Issues In Supply Chain Management?
What Supply Chain Processes Does Tarsus Distribution Use?
What Is Supply Chain Management?

It is the handling of the entire production flow of a good or service – starting from the raw components all the way to delivering the final product to the consumer. A company creates a network of suppliers ("links" in the chain) that move the product along from the suppliers of raw materials to those organisations that deal directly with users.
The Five Components Of Supply Chain Management
According to the leading IT publication CIO, SC management consists of five components that need to be well-oiled for a successful system to work:
Planning
Plan and manage all resources required to meet customer demand for a company's product or service. When the SC is established, determine metrics to measure whether the SC is efficient, effective, delivers value to customers and meets company goals.
Sourcing
Choose suppliers to provide the goods and services needed to create the product. Then, establish processes to monitor and manage supplier relationships. Key processes include: ordering, receiving, managing inventory and authorising supplier payments.
Manufacturing
Organise the activities required to accept raw materials, manufacture the product, test for quality, package for shipping and schedule for delivery.
Delivery and Logistics
Coordinate customer orders, schedule deliveries, dispatch loads, invoice customers and receive payments.
Returning
Create a network or process to take back defective, excess or unwanted products.
How Does Supply Chain Create More Value?

Effective management systems minimise cost, waste, and time in the production cycle. The industry standard has become a just-in-time chain where retail sales automatically signal replenishment orders to manufacturers. Retail shelves can then be restocked almost as quickly as the product is sold. One way to further improve on this process is to analyse the data from chain partners to see where further improvements can be made.
The three main scenarios in which supply chain management creates more value are:
Identifying potential problems.
Optimising price dynamically.
Improving the allocation of "available to promise" inventory.
What Supply Chain Changes Could Increase Revenue?

The chain is the most obvious "face" of the business for customers and consumers. The better and more effective a company's SC management is, the better it protects its business reputation and long-term sustainability.
Connected
Being able to access unstructured data from social media, structured data from the Internet of Things (IoT) and more traditional data sets available through traditional ERP and B2B integration tools.
Collaborative
Improving collaboration with suppliers increasingly means the use of cloud-based commerce networks to enable multi-enterprise collaboration and engagement.
Cyber-Aware
The chain must harden its systems and protect them from cyber-intrusions and hacks, which should be an enterprise-wide concern.
Cognitively Enabled
The AI platform becomes the modern chain's control tower by collating, coordinating, and conducting decisions and actions across the chain. Most of the chain is automated and self-learning.
Comprehensive
Analytics capabilities must be scaled with data in real-time. Insights will be comprehensive and fast. Latency is unacceptable in the chain of the future.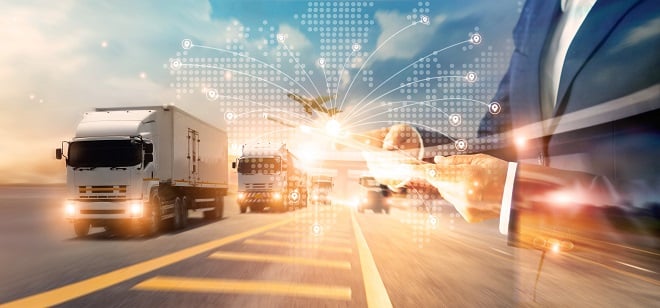 What Are The Most Important Issues In Supply Chain Management?

While yesterday's supply chains were focused on the availability, movement, and cost of physical assets, today's supply chains are about the management of data, services, and products bundled into solutions. Modern supply chain management systems are about much more than just where and when. Supply chain management affects product and service quality, delivery, costs, customer experience, and ultimately, profitability. The modern supply chain, especially within the tech distribution industry, faces its own, unique problems. These issues need to be addressed and faced head-on to ensure a successful supply of solutions across the board.
A combination of consumer expectations, more routes to market, international complexities and other factors creates significant challenges throughout the supply chain network.
Profit margins are under pressure as costs creep up throughout the supply chain network. These costs come from many areas, and a lack of visibility and accountability for reducing them can result in rising operational expenses.
Major contributors to increased costs include:
The rising price of fuel to transport goods by road, sea, or air
Increasing commodity prices raise the cost of raw materials
Higher labor costs from suppliers and manufacturers
Complex international logistics lead to higher charges for storage, transfer, and management of products
International complexity, environmental changes, economic pressures, and trade disputes all put pressure on the chain. This pressure can easily turn into risks and issues that snowball throughout the network, causing significant problems:
Suppliers, manufacturers, logistics, clients, and customers are spread across multiple countries, time zones, and continents, requiring careful coordination and management.
Adding more steps to the chain creates exponential complexity for upstream and downstream partners.
Siloed data and a lack of visibility increase the difficulty of reporting, business intelligence, and good decision-making.
Regulations, compliance, and quality management demand strong agreements, contracts, and controls with chain organisations.
What Supply Chain Processes Does Tarsus Distribution Use?

Every industry has its nuances and rhythm. Successful distribution companies are those that specialise in specific verticals. Tarsus has been spending the last few decades in moving technology products, making us the go-to company for all technology warehousing and logistics solutions. From a best-in-class conveyor belt system to configuration management, Third-Party Logistics (3PL), inbound and export shipping, and Robotic Process Automation (RPA), our supply chain solution has been tailored to resellers who want their technology products moved efficiently, affordably, and reliably.
Our warehousing solution includes Master Data Management, inbound management, inventory management and outbound management. We volumise and weigh every product that comes into our warehouse to ensure that we have accurate data, leading us to have the most mature Master Data in South Africa.
The team in charge of our shipping department has been with Tarsus for thirty years, giving them in-depth knowledge and unmatched expertise in the industry. They process around 4000 outbound shipments monthly from 25 freight forwarders and over 30 vendors. We also ship 60 000 orders a month in 100 000 boxes/parcels with around 500 000 individual items inside of those boxes.
We currently ship export shipments into the following African countries daily:
Namibia
Botswana
Zimbabwe
Zambia
Mozambique
Lesotho
Swaziland
Malawi
Over the past few years, we have focused on partnering with the best possible freight forwarders in each country that we operate in. With logistics in each African country having its own complexities and nuances, we have ensured that we have an optimised group of freight service providers for each region. The tracking and document signing process has also been completely digitised, thereby helping us serve our clients faster.
At Tarsus, our governance and compliance team stays on top of all governmental regulations in the countries that we operate in. Any changes to using or moving technology will be picked up by us to ensure our clients have a smooth compliance journey. Contact us for more information about our supply chain solutions today.