One dashboard to rule them all! The Sophos Managed Service Provider (MSP) utilises a vast portfolio of industry-leading solutions that secure clients against modern cyber threats while allowing Sophos products to seamlessly communicate with each other to ensure complete security.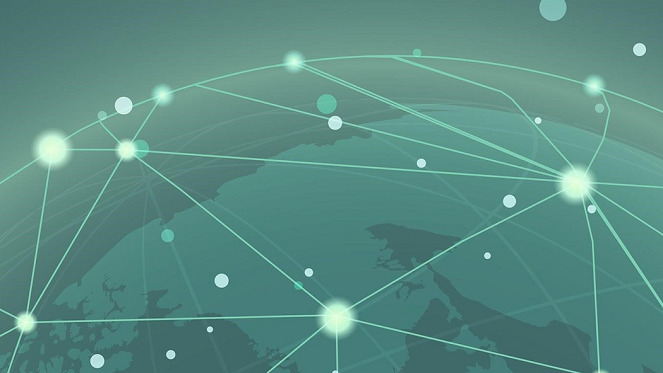 Covered in This Article:
What Is Sophos Managed Service Provider Connect?
One Vendor = Synchronised Security
Products Available for Monthly Billing
Endpoint & Server Protection
Sophos Mobile – Advanced
Device Encryption With Sophos Managed Service Provider
Sophos Email Security
Sophos Wireless
Sophos Phish Threat
Introducing Connect Flex
Easy Automation With A Public API Program

What Is Sophos Managed Service Provider Connect?
The hard and fast explanation of what Sophos MSP Connect is is simple: it's a control panel that manages the IT infrastructure & systems for a business. The Sophos MSP Connect offers:
Next-gen cybersecurity backed by the power of artificial intelligence,

Cloud native protection for all your clients in a single console,

Flexible pricing allows you to easily grow and manage licenses,

Integrated with key RMM, PSA, and IT documentation vendors

One Vendor = Synchronized Security
With a single vendor, one program, and solitary security portfolio, Sophos can provide its customers with proven and comprehensive protection that is managed from one simple management platform. Sophos makes it easy to deploy, manage, and sell new security services, growing client revenue and lowering their costs.
With Synchronized Security, Sophos products share real-time security information and then automatically respond to threats. For example, if Sophos Endpoint detects a threat it shares the information with the wider security system. XG Firewall automatically isolates the affected device while Intercept X cleans up the infection.
Unique to Sophos, Synchronized Security gives Sophos clients a number of benefits including:
Unparalleled protection

: Partners can provide their customers with a brand new level of threat prevention.

Automated incident response

: Synchronized Security slashes incident response time by 99.9%, drastically reducing the impact of breaches.

Real-time insight and control

: Partners can see what's happening on their customers' networks in real-time, simplifying IT management.
Products Available for Monthly Billing With Sophos Managed Service Provider
Sophos Central Device Encryption lets you centrally manage Windows BitLocker and macOS FileVault native device encryption. With Sophos Central web-based management, there is no server to deploy and no need to configure back-end key servers. You can deploy and start securing data in minutes. For existing Sophos Central Intercept X customers, there is no additional agent required. Over-the-air deployment means it takes only a couple of clicks to push out the new encryption policy. And, it lets you easily secure data on remote laptops.

Endpoint & Server Protection With Sophos Managed Service Provider
Sophos Intercept X is the world's best endpoint protection, combining ransomware protection, deep learning malware detection, exploit prevention, EDR, and more in a single solution.
Endpoint Detection and Response:

Sophos Intercept X Advanced with EDR integrates powerful endpoint detection and response (EDR) with the industry's top-rated endpoint protection.

Anti-Ransomware:

Today's ransomware attacks often combine multiple advanced techniques with real-time hacking. To minimise your risk of falling victim you need advanced protection that monitors and secures the whole attack chain.

Deep Learning Technology:

By integrating deep learning, an advanced form of machine learning, Intercept X is changing endpoint security from a reactive to a predictive approach to protect against both known and never-seen-before threats. While many products claim to use machine learning, not all machine learning is created equally.

Exploit Prevention:

Exploit prevention stops the techniques used in file-less, malware-less, and exploit-based attacks. While there are millions of pieces of malware in existence, and thousands of software vulnerabilities waiting to be exploited, there are only a handful of exploit techniques attackers rely on as part of the attack chain – and by taking away the key tools hackers love to use, Intercept X stops zero-day attacks before they can get started.

Managed Threat Response:

Sophos Managed Threat Response (MTR) provides 24/7 threat hunting, detection, and response capabilities delivered by an expert team as a fully-managed service. Sophos MTR fuses machine learning technology and expert analysis for improved threat hunting and detection, deeper investigation of alerts, and targeted actions to eliminate threats with speed and precision.

Active Adversary Mitigations:

Intercept X utilises a range of techniques, including credential theft prevention, code cave utilisation detection, and APC protection that attackers use to gain a presence and remain undetected on victim networks.
Sophos Mobile – Advanced
Sophos Mobile is a secure Unified Endpoint Management (UEM) solution that helps businesses spend less time and effort to manage and secure traditional and mobile endpoints. The only UEM solution that integrates natively with a leading next-gen endpoint security platform, Sophos Mobile supports management of Windows 10, macOS, iOS, and Android devices.
Productivity:

Let mobile users work the way they want, on whatever devices they want — securely.

Security:

Ensure business data doesn't go adrift and isn't threatened by malware.

Simplicity:

Easy to configure, manage, and maintain.

Value:

User-based pricing lets you manage and secure endpoints affordably.

Device Encryption With Sophos Managed Service Provider
Sophos Central Device Encryption allows you to manage BitLocker Drive Encryption on Windows endpoints and FileVault encryption on Mac endpoints via Sophos Central. Encrypting hard disks keeps data safe, even when a device is lost or stolen.
Disk Encryption:

Protect devices and data with full disk encryption for Windows and macOS, managed alongside our entire cybersecurity portfolio in Sophos Central.

Intuitive:

Easy to set up, easy to manage. There's no server to deploy and no need to configure back-end key servers. Start securing devices in minutes.

Compliance:

With the increase in remote working, it is more important than ever to secure devices and data. Verify device encryption status and demonstrate compliance.

Self-Service:

Reduce calls to the IT helpdesk. The self-service portal lets users regain access to their devices so they're back up and running faster - and IT has one less ticket to deal with.

Secure File Share:

Confidentially share sensitive files. A password-protected HTML wrapper ensures only recipients with the correct password can access a document.

Visibility:

Give admins visibility of devices across their estate. Simply ensure machines have been encrypted, or drill down into details about disks and encryption methods.
Sophos Email Security
Today's email threats move fast, and growing businesses need predictive email security – defeating today's threats with an eye on tomorrow. The same technology as our award-winning Intercept X, Sophos Email sandboxing is a deep learning neural network, able to block zero-day malware and unwanted applications.
Block Phishing Imposters:

Use a combination of SPF, DKIM, and DMARC authentication techniques, email header anomaly analysis, display name, and lookalike domain analysis.

Spam and Malware Protection:

IP reputation filtering blocks up to 90% of spam at the door.

Cyber Threat Response:

Sophos Email is integrated into Sophos Central, allowing you to respond to threats faster.
Sophos Wireless
Sophos Wireless combines the power of the Sophos Central platform and our unique Security Heartbeat™ functionality. It monitors and acts upon the health status of connected endpoint and mobile clients to reduce the risk to your trusted Wi-Fi networks.
Our APX Series access points are custom-built to offer optimal performance and increased throughput at load. These models are enabled with Security Heartbeat™, offering integration with Sophos Mobile and Sophos Endpoint to protect your Wi-Fi networks.
2x2, 3x3 and 4x4 models available with 802.11ac Wave 2 technology

Improved overall performance and throughput at load

Enabled with Security Heartbeat to support Endpoint and Mobile in Sophos Central
Sophos Phish Threat
Phishing is big business. Attacks have shown record growth in recent years, and a solid security awareness program is an integral part of any defense-in-depth strategy. Sophos Phish Threat educates and tests your end users through automated attack simulations, quality security awareness training, and actionable reporting metrics. Phish Threat provides you with the flexibility and customisation that your organisation needs to facilitate a positive security awareness culture.
* Note: Hardware and XG Firewall software instances are purchased separately.

Introducing Connect Flex For Sophos Managed Service Provider
MSP Connect Flex is designed specifically for MSPs who want monthly billing. It gives you the option of integrating service-based pricing into a single monthly billing report, delivered through the Sophos Central Partner Dashboard. With MSP Connect Flex you are in control of how and where licenses are distributed while allowing you the flexibility to offer competitive pricing that maximises your margin. As a Connect Flex partner you can:
Increase profitability through aggregate billing,

Convert Capex to Opex with monthly billing options,
Enjoy on-demand configuration to add and provision customers whenever needed To join the MSP Connect Flex program simply complete our three requisite, free-of-charge, online training courses and then you're all set!
Easy Automation With A Public API Program
Sophos Central's Public API program makes it easy for you to automate your monitoring, security and administration activities in Sophos Central. You can do many of the things that you normally would do in Sophos Central Admin or Sophos Central Partner.
All our APIs are offered as RESTful HTTP endpoints over the public internet. We use standard authentication, JSON requests and responses and standard HTTP verbs. All communication is over HTTPS.