Many schools and branches of government today are upgrading or replacing their outdated computers, a lot of them are leaning towards the Microsoft Surface range of products. Never before has it been more convenient or affordable to own a high-powered device. In this article, we unpack Microsoft Surface for education and government.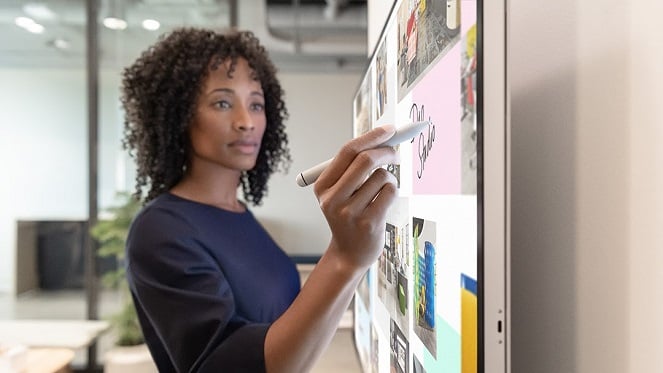 On top of that employees, faculty, and scholars are becoming increasingly mobile today. In fact, a recent study found that 9 out of 10 of these counterparts spend at least 20% of their work/study time away from their primary workplace or classroom.
But, choosing the right machine is easier said than done. The solution would be to have a powerful machine that is lightweight, easy to transport and packs a punch… something that is anything but ordinary.
The new generation Microsoft Surface ticks all those boxes and is the fastest machine the tech company has ever shipped. Thanks to its laptop-class 10th gen Intel Core processor, jumping in between spreadsheets, programmes and browser windows is more seamless than ever.
Covered In This Article:
Upgrading Your Desk
A Workhorse Like No Other
Evolving The Boardroom And Classroom
Security And End-Point Protection
The Take-away
Conferencing or teaching? There's a Surface for you
Upgrading Your Desk

If you are looking for something that gets the job done without being over the top, look to the Surface Laptop 3. This laptop has more power than ever to keep pace with your ideas, running the educational apps schools depend. Breeze through professional-grade software and essential apps with the latest 10th Gen Intel® Core™ processor, improved graphics, and up to 16GB RAM and 512GB of storage. Fast charging powers the battery up to 80% in about one hour, and the battery life lasts up to 11.5 hours, perfect for any school day.
Clean, Elegant Design For Microsoft Surface For Education & Government
Thin and light, starting at just 1.82kg, the Surface Laptop 3 is easy to carry.
Improved Speed & Performance
Powered by a 10th Gen Intel® Core™ processor, Surface Laptop 3 13.5" fuels your ideas with multitasking speed, stunning entertainment, incredible Wi-Fi performance, and long battery life.
More Ways To Connect
USB-C™ and USB-A ports for connecting to displays, docking stations and more, as well as accessory charging.
All-Day Power On The Go For Microsoft Surface For Education & Government
Up to 11.5 hours of battery life, plus standby time when you're away.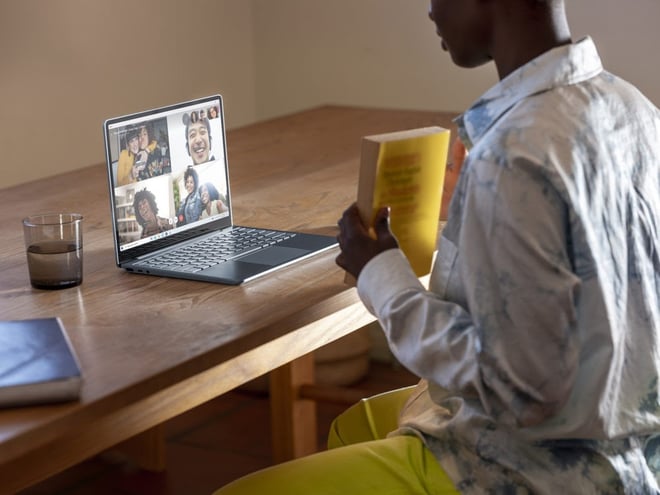 Microsoft Surface For Education & Government: A Workhorse Like No Other

The ultimate in 2-in-1 laptop/tablet technology, the Microsoft Surface Pro 7 is anything but ordinary. With a lot of schools recommending tablets for learners, Surface allows mobility without compromising computing power. The device boasts Intel's latest 10th Gen processors, a bigger battery, removable SSD, and LTE connectivity, making the Surface Pro 7 the most powerful machine Microsoft has ever shipped. It comes with:
Groundbreaking intelligent performance features adapt to you and the things you do, for a more personalised and responsive experience.

Now with Intel® Wi-Fi 6 (Gig+), delivers a fast and reliable Wi-Fi connection.

Incredibly immersive entertainment features available on selected systems make detailed and vivid 4K streaming and gaming at 1080p possible.

Faster multitasking and improved graphics, with up to 16GB RAM

Connect to multiple displays, docking stations, and more.
As for storage, the removable SSD works just like it does on the Surface Pro X or Surface Laptop 3, allowing businesses to swap drives out for reparability.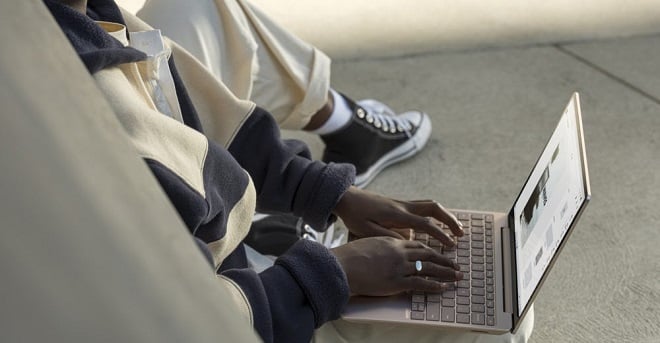 Evolving The Boardroom & Classroom

Microsoft designed the Surface Hub 2 for teams and classrooms to use together – pushing the boundaries of hardware and software to deliver a meeting and collaboration experience that transcended the confines of the traditional conference or classroom.
Microsoft wanted to connect classrooms working remotely with a new, more intuitive and inclusive way to hold online classes, share content and work together. With the changes in the current landscape and more scholars partaking in distance learning, now more than ever educators are looking for technology that helps recreate the energy and connection we feel when we're in class together.
The Surface Hub 2 can:
Enhance productivity and ensure device compliance wherever your teams work.

Support a secure collaborative experience. From custom firmware to signature scrutiny of all executable code, the Surface Hub 2's operating system (Windows 10 Team) protects the whole system.

Ships with enterprise-grade security to enforce data protection with BitLocker and TPM 2.0, plus cloud-powered security with Microsoft Defender.

Simplify installations with packaging designed to move through elevators and around tight corners.
The Surface solutions do not stop with the Hub 2. Facilitate real connections between students, from secure digital classrooms to collaborating together on complex projects, with hardware and software designed to bring people together. In addition to the typical great performance and battery life you can expect, the seventh-edition Surface Pro connects the teacher to the classroom. The Surface laptop's super-portable size makes it ideal for high school and college students who may be carrying a lot of gear.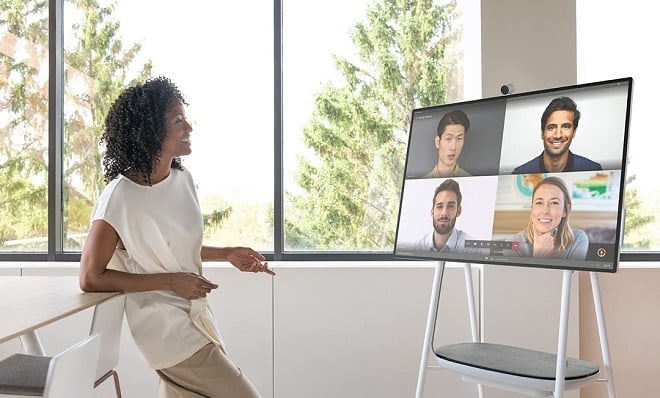 Security & End-Point Protection With Microsoft Surface For Education & Government

In today's society, we've all become more aware of the importance of cybersecurity. Stay secure and maintain control, from chip to cloud, with protection from Microsoft. Surface helps you mount proactive defences with security built-in.
Protect against known global threats in real-time and get automatic updates at scale with Microsoft Defender ATP.

Surface is the only manufacturer to have DFCI

1

enabled for modern cloud-based device management through Microsoft Endpoint Manager.

*

Passwords and hardware tokens are no guarantee. Eliminate the need for passwords with Windows Hello.

Grant access only when a device meets specific criteria with Microsoft 365 Conditional Access.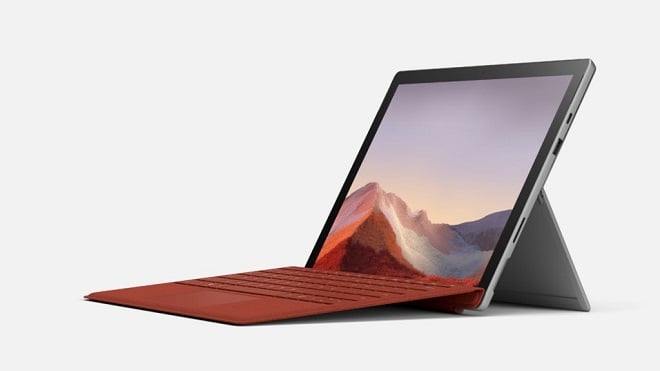 The Take-Away

Governments and schools are tasked with providing vital services and security for their citizens and learners. Technology plays an increasingly important role in helping modern educators fulfill these responsibilities. Surface delivers the power of a desktop, the mobility of an ultra-thin laptop, and the convenience of note-taking with paper and pen, helping teachers and students alike become more efficient and effective.