E-learning and blended education had already been an increasing trend pre-2020, with massive investments from global organisations such as the World Economic Forum, The Organisation for Economic Cooperation and Development (OECD), the United Nations Educational, Scientific and Cultural Organization (UNESCO), along with multinational corporations and governments in the development of online platforms catering to the needs of digital education. Over the past two years, the world has faced and adjusted to significant challenges in the way we do practically everything, and the ability to continue with business, education, service delivery, and commerce remotely and securely has become a universal part of everyday life for most people. In the domain of remote education, this article will focus on how people teach and learn with Surface devices like the Microsoft Surface Laptop Go originally launched in October 2020, and the Surface Laptop SE launched in November 2021.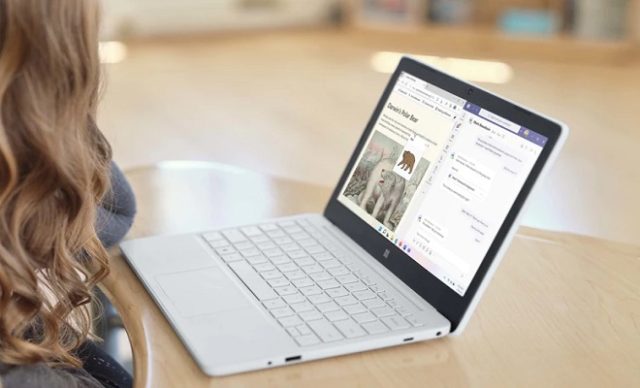 Recognising that remote, digital, and blended educational approaches are here to stay regardless of external global events such as the global pandemic that transformed our ways of connecting and continuing with essential activities since 2020, many Big Tech companies such as Microsoft responded to the essential requirements of a transformed educational landscape. By developing digital devices with the most essential features necessary to teach and learn with Surface, Microsoft introduced devices that are affordable, can transform from laptop to tablet as needed, can support text, images, handwriting, or drawing, and allow users to join group sessions online from anywhere. These aspects became essential to the domains of both basic and higher education during the past two years, and the Surface for Education range of devices offered these capabilities and more, enabling continuing contact between teachers and learners, centrally administering the flow of information to widely dispersed locations securely, and offering the necessary applications for teaching and learning tasks to be completed, shared, evaluated, revised, and stored.
Covered In This Article
Surface Laptop Go and Surface Laptop SE as Ideal Devices for Education
Teach and Learn with Surface for Enhanced Versatility and Functionality
Trusted Windows Security
Surface Laptop Go and Surface Laptop SE as Ideal Devices for Education
Balancing performance, battery life, value, and style, both the Surface Laptop Go and the latest Surface Laptop SE allows students and teachers to connect, collaborate, and keep on track with their relevant curricula and study syllabuses. The Surface Laptop Go lets you power through your daily tasks and assignments with all the well-known applications offered by Microsoft Windows 365 for Education, Windows 10, or Windows 11. Both devices feature the new USB type C and A ports to connect a variety of peripherals for display and functionality to suit your particular needs and preferences. With the latest 10th Gen Intel i5 Core Processor, up to 8GB RAM, 256GB storage, and 5G LTE connectivity, these compact powerboxes offer everything needed for an enhanced remote or hybrid educational experience.
The Surface Laptop SE is one of the most affordable devices in the Surface family, is slim, and stylish, with a lightweight, highly portable design, and 16-hour battery life. It supports all the applications students and teachers need but, in addition, features a new set of Progressive Web Apps (PWAs), Universal Platform Apps (UWPs), and a selected set of Win32 and Microsoft Store apps. What makes the Surface Laptop SE for education different from other Surface devices is that it prevents users from installing their own apps. Only IT administrators and technical leads can install and deploy applications across a whole network of remote devices using Microsoft Endpoint Manager, which allows for easy IT management via Microsoft Intune, Microsoft Intune for Education, the new Surface Management Portal, and Windows Autopilot.
These centralised administrative tools allow schools and universities to:
Automatically join devices to Azure Active Directory (Azure AD);
Auto-enroll devices into MDM services, such as Microsoft Intune (requires an Azure AD Premium subscription);
Restrict the Administrator account creation. Autopilot is the only way to have the first person who logs into Windows enter as a standard user;
Create and auto-assign devices to configuration groups based on device profiles;
Customize OOBE (Out of Box Experience) content and branding to meet organisational and age appropriate educational requirements;
Enable full device configuration with Intune;
Reset or restart devices remotely.
Teach and Learn with Surface for Enhanced Versatility and Functionality
Redesign the classroom with devices that allow you to teach and learn with Surface. With its mission to enable every student to achieve more, the Microsoft Surface range for education was created to empower students to create the world of tomorrow, increasing digital literacy as they simultaneously continue with their required subjects at school or university. Designed to be as versatile as the students who use them, Surface devices can be used in multiple modes to fit the learning environment. Read or watch lessons in Tablet Mode, click and type in Laptop Mode, or draw in Studio Mode…the possibilities are endless!
Some of the latest, education-focused features of the Laptop Go and the Laptop SE include:
Immersive Reader which supports all students to access and improve their literacy skills with the ability to change font size and background, break words into syllables and listen to the text in audio;
Microsoft Translator which translates text in real-time allowing teachers to communicate effectively with all students and parents and keeping everyone on the same page;
Accessibility Checker gives prompts within Microsoft apps to make content accessible to students with vision, hearing, cognition, and mobility difficulties.
Learners and students who have been using Surface devices as part of their educational journey have highlighted the usefulness of the Microsoft Surface pen, touch screen functionality, and the suite of Microsoft applications for their note-taking, collection and storage of notes, sketches, and diagrams, and for sharing notes with classmates and teachers alike.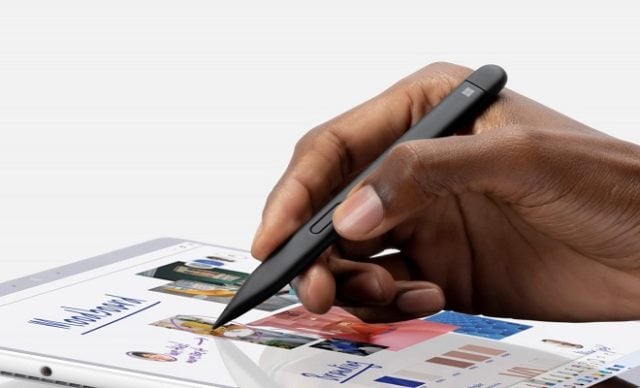 Another improvement made possible by digital education that has proven valuable to many schools, universities, and students is the ability to do away with paper and pen, files and folders, handouts, and class notes. This way of keeping essential information from lessons and lectures was inefficient, unreliable, and often expensive as institutions had to make hundreds, even thousands of copies of handouts or notes, using tons of paper, requiring large energy-consuming photocopiers, and wasting the precious, limited time of educators and school or university staff.
With the shift to digital learning, most learning materials and class notes can be posted online, accessible from anywhere and at any time. Students can access written and visual teaching materials whenever it is possible for them and can store or share those materials safely and economically.
Trusted Windows Security
Get started with the Windows applications you love, with the convenient security of Windows Hello and One Touch sign-in with a FingerPrint Reader Power button on selected models. Enjoy amazing sound for music and streaming video and easily connect in video sessions with built-in Studio Mics, Omnisonic Speakers, Dolby Audio, and a 720p HD camera.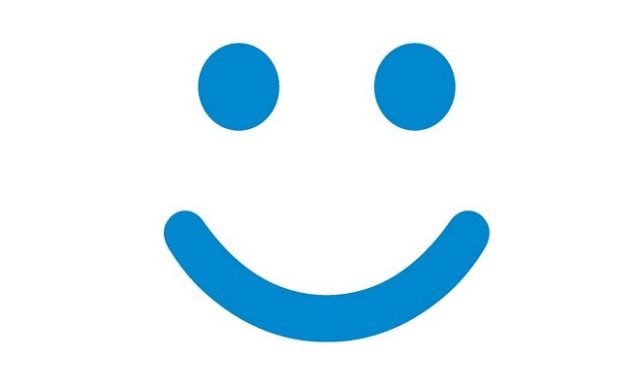 The most recent research in cyber security indicates that as manufacturers build more protections into the OS and its connected services, other ways of exploiting device vulnerabilities are emerging at an alarming rate, with firmware emerging as a top target.
Because device firmware mostly involves third-party providers, keeping track of how secure firmware is, is becoming incredibly complicated. Since firmware is essentially embedded software that provides a low-level of control for a device's specific hardware – a standard set of coded instructions that tells the device what to do, used in all kinds of consumer electronics to computers themselves – they are an ideal entry-point to a device's actual hardware for any attacker. For a detailed description of the various security measures implemented by Microsoft to keep data storage and exchange across wireless networks secure, please refer to articles on the Microsoft website on Microsoft Surface Security and Advanced Windows Security.