Introducing Dell Pro Support and Pro Support Plus packages for businesses and home users was a step precipitated to a very large extent by the sudden transformation of the ways in which we work and live in the past two years. With more and more employers adopting remote and hybrid working arrangements, providing technical support to workers in multiple locations becomes an ICT headache for any IT department in any organisation. Technical support services can mean anything from fixing a problem on a single computer to addressing large-scale system, network, or server failures. An inability to address multiple technical difficulties that can occur simultaneously and at any time translates into a loss in employee productivity and the losses in revenue and business continuance that this entails. For many businesses, the reliability of their ICT network infrastructure is part of their public reputation. Reliable, functioning ICT infrastructure is part of the provision of essential services in society in many instances, in both government and private sector spheres. Long or frequent downtimes can do serious damage to a public entity or private enterprise's public image, employee morale, and customer confidence, which can literally take years to rebuild.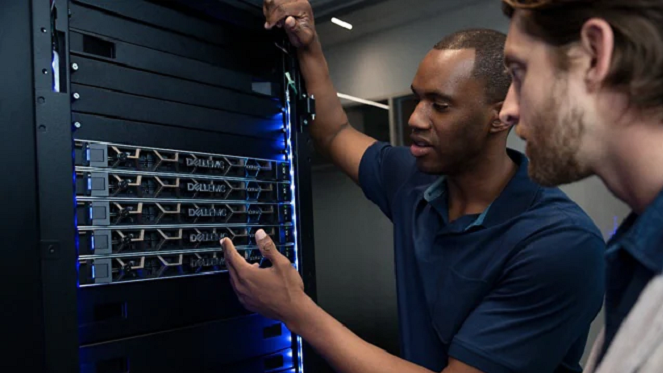 Dell Pro Support and Pro Support Plus packages are tailor-made service offerings to provide your organisation with the necessary ICT backup and support it needs to keep running smoothly and efficiently. It is a truism that most IT departments in big organisations spend the majority of their time responding to operational support issues, from problems with a single workstation to large-scale network issues, leaving them with almost no time to innovate or plan the design and implementation of better systems, task management, or strategic thinking on long-term solutions to ongoing and disruptive issues that are simply never permanently resolved. With the right technical backup and support, the day-to-day operations of organisations can improve greatly, allowing employees to be more productive, boosting morale, and creating space for forward-thinking solutions to problems before they even happen. Such an ability to predict and detect problems that may interfere in organisational operations is one of the hallmarks of the Dell Pro Support suite of packages.
Covered In This Article
Dell Responds To The Emerging Needs Of ICT Users
Dell Services: Automated, Proactive & Predictive
Dell Pro Support For PCs
Enterprise IT Support Services From Dell EMC: MyService360
Dell Deployment Support Technologies
Dell Responds To The Emerging Needs Of ICT Users

According to one of the Total Economic Impact (TEI) series of studies conducted by Forrester Consulting on behalf of Dell EMC among upper management decision-makers in several large enterprises and organisations, close to 62% of IT leaders say that they don't have the necessary skills in their teams to optimise their existing technology to its full potential, and report an average of 727 hours of downtime across their ICT infrastructure per year at a cost of more than US$960,000. The same study indicated that 85% of those involved in making decisions about the purchasing and upgrading of ICT systems expressed that the quality of after-sales support they receive from vendors forms a major part of their decision on which technology partner to choose.
As more and more people work either completely remotely or in a hybrid work arrangement, your enterprise's ICT assets, including individual computers, wireless networks, and access to secure storage are scattered across multiple network nodes. It is essential that remote workers can access the organisation's internal network from anywhere, and store their work in a central repository that is secure from outside interference. Additionally, remote users need to get the same updates on BIOS, drivers, and firmware as, in the ICT world, operating systems, extensions, drivers, and applications are constantly updated and redesigned. Being able to remotely update your entire fleet of computers wherever they are located from a central location forms a large part of what the Pro Support packages make possible for large organisations.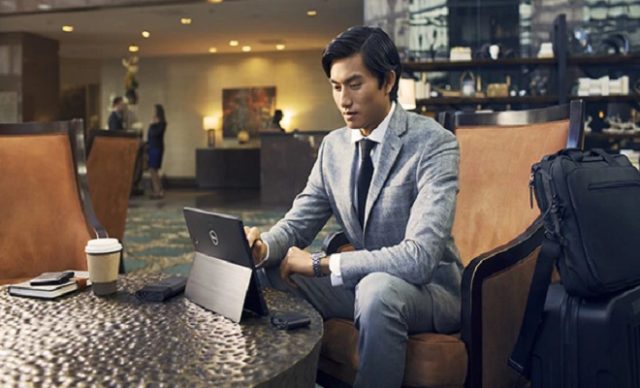 Providing technical support over a wide geographical area as opposed to a single, central location, was simply not feasible for the usual, centrally located IT departments we were used to. Support packages such as Dell Pro Support bridges this gap by extending the reach and efficiency of your in-house IT department, allowing for faster problem resolution.
Dell boasts that they have the capacity to predict – by using advanced artificial intelligence (AI), machine learning, and data analytics – 3.5 million ICT issues per year before they become problems, can execute 650 billion analytics rules to answer key questions on technology performance needs per day, and solve problems six times faster than any other technology provider.
Dell Services: Automated, Proactive & Predictive

Dell provides technical support services in packages that contain different combinations of services, so you can choose the package that best suits your needs. Among these packages, Dell Pro Support, Pro Support Plus, Pro Support Flex, and Pro Support for PCs provide Enterprise Support Solutions, with optional add-on services, such as the Pro Support One for Data Centre – part of the IT Solutions package for businesses and enterprises – the Premium Support Plus package for home users, and then Services Technology support, which is not so much a package but a range of tools that gives Dell the capacity to offer support in multiple contexts through the use of advanced technology and tools. In this article we will be focusing on the Dell Pro Support solutions for business, and not on the Pro Assist and Premium Pro Assist packages for home users.
Dell Pro Support, Pro Support Plus, Pro Support Flex & Pro Support For PCs Service Packages for Business
Currently, Dell's support services are connected to over 70 million devices, with that number growing larger quite rapidly. With such numbers, it is virtually impossible to assemble the number of human resources you would need to provide support, often on very standard, repetitive, and frequently occurring issues. The only viable solution is to automate the majority of support functions with artificial intelligence-powered connectivity technologies. The advanced AI and analytics technology employed by Dell to serve its sizeable customer base has proven to be very effective at doing this.
It is important to understand that the ICT requirements of Dell's clients and the solutions they offer through a variety of services form an ecosystem whereby centrally located or remote laptops, desktops, workstations, and servers, are networked to keep the workflows of different business units in-line with each other, available to the whole team for real-time collaboration, and storable in a central location that is secure and continuously updated as projects and workflows unfold.
Through AI technology that handles multiple tasks responsively and effectively, telemetry – the automatic recording and transmission of data from remote sources to an IT system in a different location for monitoring and analysis – and advanced analytics capabilities to decipher the data collected through telemetry and reported by AI systems, Dell provides valuable insights and can often identify issues before they become full-scale problems. What makes Dell's Pro Support services so valuable is that all of this capacity is available to businesses, whether they are large or small, governments, and home users in a single package which users have access to, and which allows for multi-functional remote management of functions such as:
AI-driven issue identification on individual computers;
Remote resolution of problems on individual network nodes, or problems that affect the whole network;
Real-time data on the health of your fleet of devices – that devices are functioning properly, that there are no security breaches, that all applications and drivers are up to date;
Zooming in on individual devices or nodes scattered across your network makes it possible to keep your finger on the pulse of your workforce and their activities and experiences on remote devices;
Automatically collecting, collating, and representing data on several metrics that supplies key information to IT departments and teams on what is happening on the entire network, how much data is being stored, if there are any security risks that need attention, and even detailed information such as the time of day that is most productive, for example;
Predicting ICT upgrades for storage and processing speed, and keeping up to date with the latest defenses against viruses, malware, ransomware, and adware;
Implementing timed, scheduled updates and system checks on individual network nodes.
Organisations and businesses differ widely in their ICT needs and capabilities, and consequentially, in the type of technical support they would need. For this reason, Dell offers five different packages under their Pro Support for Enterprise Services suite: Pro Support, Pro Support Plus, Pro Support Flex, Pro Support for PCs, and MyService360. In Addition, Dell also offers support for the deployment of your digital system upgrade transformation.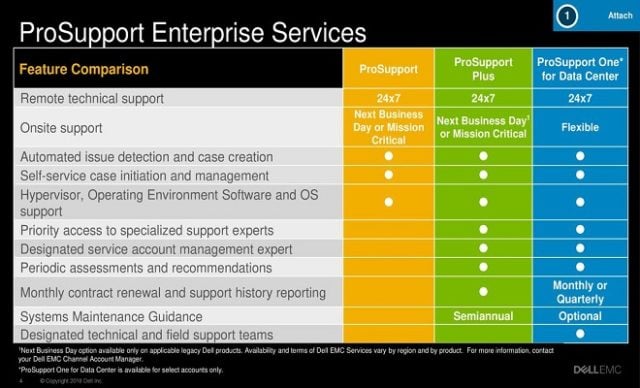 You can modify your package by adding the following stand-alone services:
ProSupport One for Data Centre: More than just a "break-fix" service, this offering is available across the globe and at predictable prices;
Technical Account Manager: A dedicated expert on specific technologies that provide you with guidance and support;
Optimise for Infrastructure: Continuous analysis of your infrastructure and guidance on optimal use;
Data Security Services: Continuous support and information on the most current data security threats and solutions to them;
Onsite Diagnosis Service: A skilled technician to come and troubleshoot on your behalf on-site;
Logistics Online Inventory Solution: Keep tabs on your inventory management, and replace parts stored at your location automatically;
Multi-vendor Support: Hardware support across multiple platforms and technologies by experts in the field.
Dell Pro Support For PCs

The Dell Pro Support, Pro Support Plus, and Pro Support Flex packages can also be extended to include a Pro Support for PCs service, which can be particularly useful to remote workers and employees who travel a lot. With the majority of your workers now working from home, Dell PC Support services are standing by to ensure uninterrupted work and a user experience that won't leave you tearing your hair out in frustration, with no access to IT support. Whether your enterprise needs a little ICT support, or your multinational business needs a lot of ICT support, the ProSupport Suite for PCs provides the perfect match for your business needs. In most instances, when it comes to ICT maintenance and support, basic warranties just don't cut it anymore. If you decide to upgrade your Pro Support or Pro Support Plus package to include the Pro Support Suite for PCs you have access to tech experts and proactive solutions 24/7, as well as automated remote remediations for software, application, and driver updates.
The two-way connection of the applicable support package to the Dell support centre means that Dell technicians are already troubleshooting your particular issue before you've even dialed the number for the contact centre. For larger organisations with established help desks in their IT departments, Pro Support packages connect you regularly with a Dell support technician, give you the option to include modular support options to tailor your support service and receive alerts from the Dell centralised support centre on possible issues before they become problems.
Companies investing in digital transformation need comprehensive services that help them plan for the future through networking solutions that simplify support across multiple data nodes and individual systems, to complex global environments, saving time and providing insights that can be acted upon immediately. MyService360 gives your IT team access to 360-degree data visualisations and analytics that covers your entire data centre, from remotely located data nodes to centralised networking and storage infrastructure. The key benefits of MyService360 from Dell is proactive, real-time reporting on critical incidents and risks, simplified action planning through clear recommendations from Dell, access to historical data analytics that can show you trends that help you to use the 360 service offering to its maximum potential, and on-demand services to maintain the health of your data protection, storage, and converged systems.
The purpose of the MyService 360 service offering is to provide your IT team with a cloud-based, secure dashboard that displays the various components of the status of ICT infrastructure in your organisation in a simplified way, with real-time self-service actions and on-demand reporting and analytics. This empowers your IT staff to take control of the entire infrastructure grid through insights into critical events, daily priorities, and issue resolution.
The MyService360 dashboard is available free of charge to all registered users of Dell Technologies' online support services. Apart from giving you a broad overall view of the status of your entire hardware fleet of devices, the system also keeps tabs on the health of your infrastructure by producing service health and risk reports and automating visualisations of incident management trends and recommendations.
Based on the results of a 2017 survey of a select group of global account managed customers, and a 2017 internal analysis of Support Requests closed conducted by Dell, existing customers that use the MyService360 support package report that they can gain insights and information even on global systems 97% more easily and simply, that they save an average of 43% of their time with the incident detection, reporting, and solutions recommendations they receive, and that they resolve issues 73% faster than they normally would.
Dell Deployment Support Technologies
With the AI-based capacity to automate, predict, identify and analyse your entire network, you can maximise productivity and save time by making use of Dell EMC's deployment technologies to make your organisation's digital transformation fast, seamless, and hassle-free.